The former American football safety Anthony Dorsett is the son of the former football running back and the Pro Football Hall of Famer Tony Dorsett, who played as a running back in the NFL for teams such as the Denver Broncos and Dallas Cowboys.
The University of Pittsburgh alumnus Anthony played in the National Football League for eight seasons. He subsequently played in the Canadian Football League and United Football League.
His father, Tony, on the other hand, played in the NFL for twelve seasons, of which he spent eleven seasons with the Cowboys and one with the Broncos.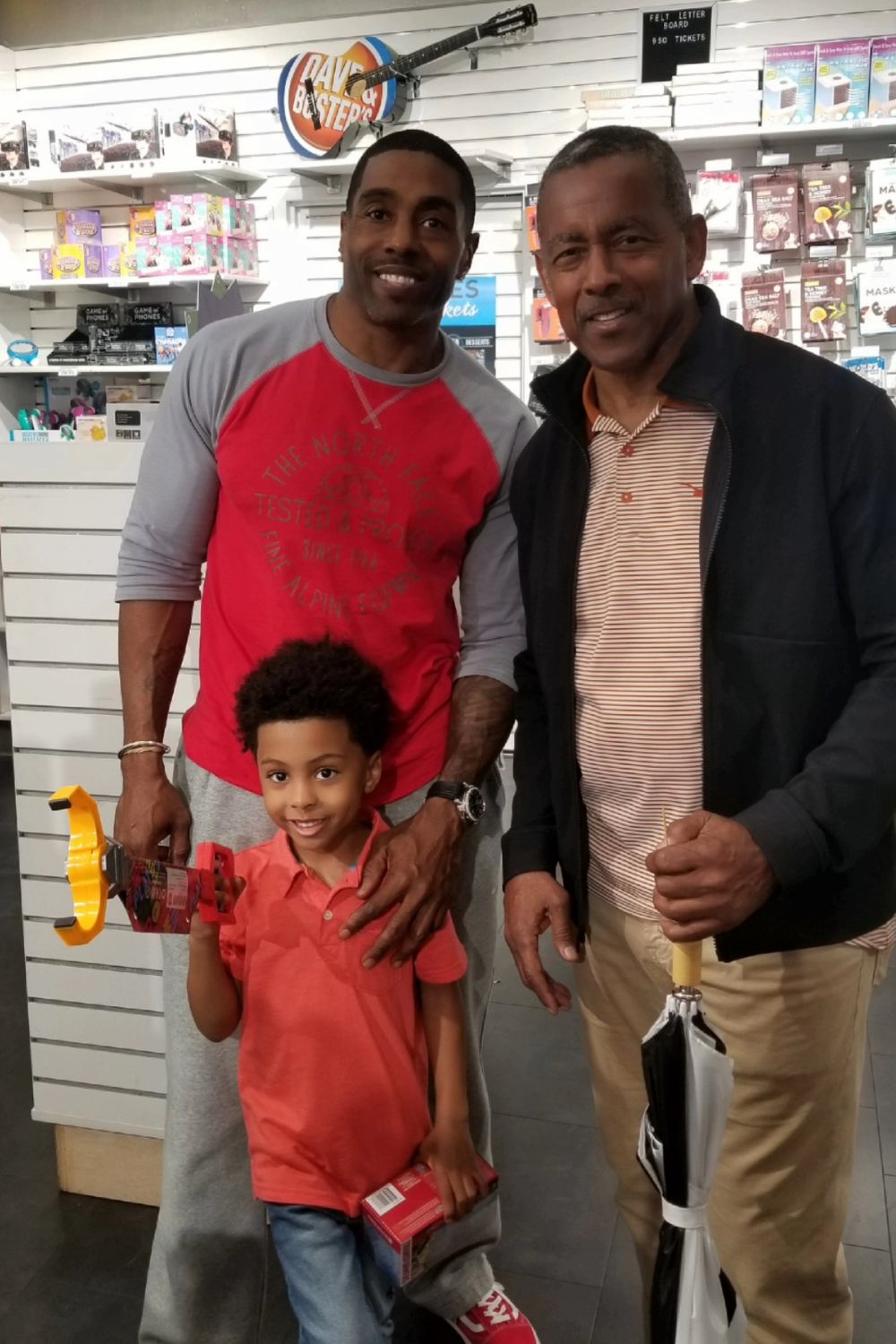 One of the most renowned football players in history, Tony helped the Cowboys win Super Bowl XII in a 27–10 victory over the Denver Broncos on January 15, 1978, in New Orleans.
Moreover, Dorsett's 99-yard rush for the Cowboys against the Vikings stood alone for 36 years until the Tennessee Titans' Derrick Henry tied the record in 2018.
For more details about the father-son duo, please read the whole article and do not forget to check out the facts table below.
Tony Dorsett Son | Quick Facts
Birth Name
Anthony Drew Dorsett, Jr.
Known As
Anthony Dorsett
Date of Birth
September 14, 1973
Birthplace
Aliquippa, Pennsylvania, United States
Religion
Catholic
Sexual Orientation
Straight
Father Name
Anthony Drew Dorsett Sr.
Mother Name
Julie Simon
Gender
Male
Age
49 Years Old
Profession
Former Professional NFL Player
Famous For
Son of Former NFL Running Back Tony Dorsett, Former Football Safety,
Nationality
American
Education
J. J. Pearce High School, University of Pittsburgh
Height
5 ft. 11 in/1.80 m/180 cm
Weight
205 lb./93 kg
Eye Color
Black
Hair Color
Black
Build
Large
Marital Status
Unknown
Wife
Unknown
Children
Hawke Dorsett
Siblings
Half-Siblings (Jazmyn, Madison, and Mia)
Zodiac Sign
Virgo
Played For
Houston Oilers / Tennessee Oilers / Tennessee Titans (1996–1999)

Oakland Raiders (2000-2003)

Toronto Argonauts (2007)

Omaha Nighthawks (2010)

Position
Safety
NFL Stats As of 2022
Tackles: 290

Interceptions: 3

Touchdowns: 2

NFL Draft
1996 / Round: 6 / Pick: 177
Roster Status
Retired
Jersey Number
30, 33
Net Worth
$1-$5 Million
Social Media
Twitter, LinkedIn
Merch

Signed Navy Blue Pro Style Jersey, Signed Wilson NFL Football, Signed Dallas COWBOYS Mini-Helmet

Last Update
June 2023
Tony Dorsett Son | Early Life, Education & Body Measurements
The son of NFL legend Tony Dorsett, Anthony Dorsett was born Anthony Drew Dorsett, Jr. on September 14, 1973, in Aliquippa, Pennsylvania, United States.
He was born in the place that produced NFL Hall of Famers Curtis Martin, Mike Dikta, and his cousin Ty Law. So football became a natural progression for Anthony.
The former safety has also said that his father was a big influence in his life and once told him that small things make big things happen.
Even though Anthony knew his father played football, he did not understand his impact until he got to Pitt.
Young Anthony attended J. J. Pearce High School in the Dallas suburb of Richardson, Texas, and played high school football for the Pearce Mustangs' football team.
After that, Dorsett attended the University of Pittsburgh, where he played college football for the Pittsburgh Panthers.
Throughout his college career, Anthony played in forty-two games, starting seventeen. He finished his college career with 80 tackles and three interceptions.
Also, he graduated college with a degree in communications.
As for his body measurement, the 49 year-old former NFL safety stands 1.80 meters tall and weighs around 205 lbs.
You Might Want To Read About George Adams's Son: All About Seahawks Safety Jamal Adams!
Tony Dorsett Son | Career
Anthony Dorsett played forty-two games, of which he started seventeen for the Pittsburgh Panthers at the University of Pittsburgh. He finished his colligate career with eighty tackles and three interceptions.
After that, he declared for the NFL draft. The Houston Oilers selected Dorsett in the sixth round of the 1996 NFL Draft.
Anthony was the sixth of the 25 freshmen in his class from Pittsburgh to make it to the NFL.
After playing four seasons with the Oilers (now Tennessee Titans), in 2000, Anthony signed with Oakland Raiders, where he played four seasons.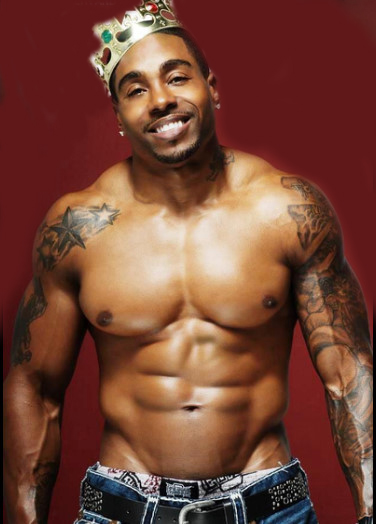 With the Titans, he got the chance to start Super Bowl XXXIV in 1999, which they lost to the St. Louis Rams.
Similarly, with the Raiders, he got a chance to start another Super Bowl, XXXVII.
Although Anthony could've had two rings, he remembers the relationship and good friends he made throughout his NFL career.
After ending his NFL career, Dorsett joined Canadian Football League and signed with the Toronto Argonauts on June 1, 2007. Nonetheless, he was cut in training camp on June 18, 2007.
Since his CFL stint did not work, Dorsett joined the United Football League and signed with the Omaha Nighthawks in 2010.
You Might Want To Read About Orlando Brown's Son: Orlando Brown Jr. Career, Girlfriend & Contracts
A Short Bio On Tony Dorsett
As mentioned before, The College Football and Pro Football Hall of Famer Tony Dorsett played in the NFL for 12 seasons with two teams; Dallas Cowboys and Denver Broncos.
He grew up in Aliquippa, Pennsylvania, and attended Hopewell High School. Tony played both football and basketball as a high schooler but ultimately chose football to pursue professionally.
After graduating high school, Tony attended the University of Pittsburgh and played for Pittsburgh Panthers.
He finished his colligate career with 6,082 total rushing yards. With this, he set the new NCAA record, which he held until Ricky Williams surpassed it in 1998.
Also, as a senior, he led the Panthers to the national title in 1976 and won the Heisman Trophy.
After an exceptional college career despite his small stature Tony declared for a draft.
However, ahead of the 1977 NFL Draft, scouts were not so convinced about Tony's potential at the pro level, citing his small size as a primary disadvantage.
Nonetheless, Dallas Cowboys selected Tony in the first round with the second overall pick in the 1977 NFL Draft.
After playing for the Cowboys for 11 seasons, recording impressive stats, and setting numerous records, he was traded to the Denver Broncos on June 2, 1998, in exchange for a conditional fifth-round draft choice.
You Might Want To Read About Ronnie Lott's Son: Ryan Nece's Career, Net Worth & Broadcasting
Personal Life
Tony Dorsett was formerly married to Julie Simon. The couple got married in 1981 and separated in 1985.
After that, he married Janet Harmon Dorsett. He has three children with his second wife, Janet; Jazmyn, Madison, and Mia.
Tony is the uncle of Hall of Famer cornerback Ty Law. Ty Law is a three-time Super Bowl champion with the Patriots in the late 90s and early 2000s.
In November 2013, Tony announced that he had signs of a brain disease, chronic traumatic encephalopathy. This is the disease found in many former boxers, hockey players, and football players.
You Might Want To Read About Bob Griese's Son: Brian Griese's Career, Net Worth & More
Tony Dorsett Son | Relationships & Children
Well, Anthony is a secretive person and has not revealed much about his private affairs in the media. After retiring from organized football, he avoided the limelight.
Also, it is unknown whether he is married or not, but from his social media handles, we can say that he has a kid. And after digging even deeper, we found out his son's name is Hawke Dorsett.
So how is Anthony Dorsett's life after football?
According to his LinkedIn profile, he is self-employed and is a wholesale distributor of branded or generic pharmaceutical products.
He has stated that with a background in health and wellness and a passion for helping people, the medical field has been a great transition.
Tony Dorsett Son | Net Worth
While there is no exact number on Anthony's net worth, given his former football career and current business endeavors, it is safe to say that he is worth at least $3 million.
As for his father, Tony is worth $5 million as of 2023.
His long and illustrations football career can be attributed to his fortune.
After getting drafted by the Cowboys, Tony signed a five-year $1.1 million rookie contract with the team.
This made him the first athlete in Cowboys history to sign a more than $1 million contract. Also, it was the second-largest deal signed for a rookie that season.
Unknown Facts
Anthony's father, Tony Dorsett, hosts the Tony Dorsett Celebrity Golf Classic for McGuire Memorial. It has raised more than $5 million in support of McGuire Memorial's mission.
Tony retired from football after having torn knee ligaments during training camp.
He was inducted into the College Football Hall of Fame in 1994. Similarly, his alma mater Pittsburgh Panthers, retired his jersey number 33 in his honor.
Hopewell High School's football stadium in Aliquippa, Pennsylvania, is named after Tony Dorsett, and a street near Heinz Field, University of Pittsburgh's home stadium, is named after him.
Furthermore, in 1994, Tony was enshrined in the Texas Stadium Ring of Honor, and in 1999, The Sporting News ranked him number 53 on its list of the 100 Greatest Football Players.
Frequently Asked Questions (FAQS)
What is Tony Dorsett's NFL stats like?
Over the course of his career, Tony recorded 12,738 rushing yards, 4.3 yards per carry, 77 rushing touchdowns, 398 receptions, 3,554 receiving yards, and 13 receiving touchdowns.
When did Tony Dorsett run 99 yards?
Tony Dorsett ran 99 yards in the 1982 season finale setting the record for a 99-yard rushing touchdown.
How many Super Bowls did Tony Dorsett go to?
Hall of Famer running back Tony Dorsett appeared in two Super Bowls; XII and XIII. Tony helped the Cowboys win Super Bowl XII in a 27–10 victory over the Denver Broncos on January 15, 1978, in New Orleans.
You Might Want To Read About Howie Long Son: Chris Long Career, Family & Retirement