Top 10 Chess Players: Chess is one of the most popular games in the world. The game's origin can be traced back to the second half of the 15th century. Organized chess garnered popularity in the 19th century.
Several international chess tournaments are held yearly, the most prestigious being the World Chess Championship.
Similarly, there are also many world-famous chess players. But who are the top chess players of all time?
We have created an exclusive list of the top ten chess players to answer this query. While many players have established themselves as great chess players, we are looking at ten of those individuals.
These players have secured their spot as the top chess players in history. However, being the best is subjective, and people may have their opinion regarding ranking the best.
Despite this, we present our list of the top ten chess players. Let us dive into it without any more delay!
Quick Overview
Before we dive into the list, let us look at the overall rankings of the list first.
| | |
| --- | --- |
| Player | Country |
| 10. Alexander Alekhine | Russia before 1921 / France after 1924 |
| 9. Mikhail Tal | The Soviet Union until 1991/ Latvia 1992 |
| 8. Emanuel Lasker | Germany |
| 7. Vladimir Kramnik | The Soviet Union until 1992 / Russia since 1992 |
| 6. Mikhail Botvinnik | Soviet Union |
| 5. Anatoly Karpov | The Soviet Union until 1991 / Russia since 1991 |
| 4. Jose Raul Capablanca | Cuba |
| 3. Bobby Fischer | The United States / Iceland from 2005 |
| 2. Magnus Carlsen | Norway |
| 1. Garry Kasparov | The Soviet Union before 1992 / Russia after 1992 |
Top 10 Chess Player: The Exclusive List
We have taken Chess.com as a primary reference for our article.
10. Alexander Alekhine
The first player on our exclusive list of the top 10 chess players is Alexander Alekhine. He was born in Russia on October 31, 1892, and was the fourth World Chess Champion.
By age 22, Alekhine had already established himself as one of the best chess players. In 1920, he won almost all of the tournaments he participated in. Then the following year, he migrated to France.
After 1925, Alekhine started representing France, and in 1927, he became the fourth World Chess Champion after defeating Jose Raul Capablanca, the title he held for two reigns.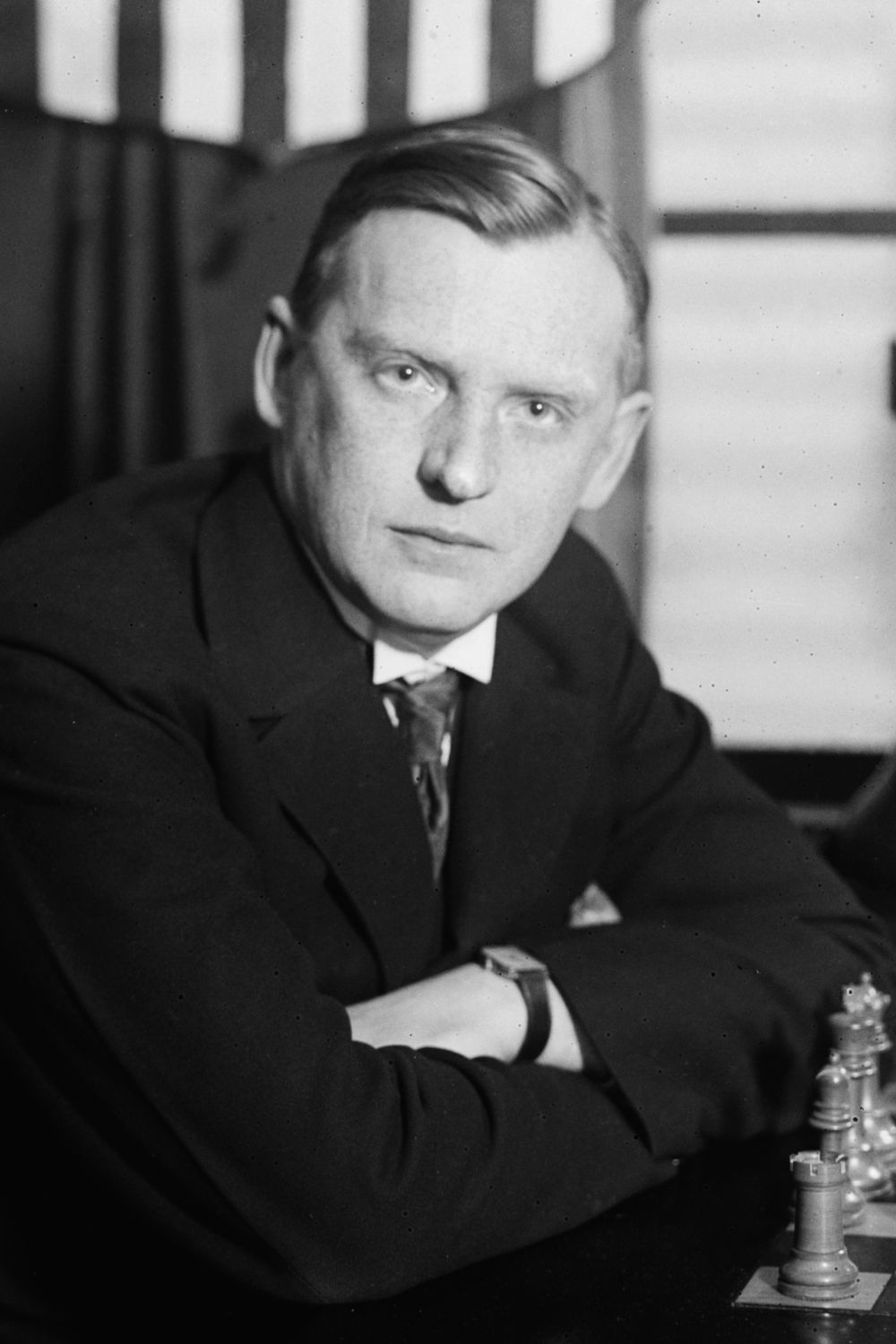 Similarly, he dominated chess tournaments in the early 1930s. During that period, Alekhine won two top-class tournaments by a large margin. Furthermore, he played first board for France in five Chess Olympiads.
Alekhine's aggressive and imaginative attacking style, combined with great positional and endgame skills, made him famous. Sadly, this innovative chess player passed away at age 53 on March 24, 1946.
Hello, chess enthusiasts! Eager to know who the current top grandmaster is? Click here to read about the top 12 best chess players in the world!
9. Mikhail Tal
On number 9 of the top 10 chess players, we have the Soviet Latvian chess player Mikhail Tal. He was born on November 9, 1936, in Riga, Latvia, and was World Chess Champion eight times.
Tal is considered a creative genius of the chess world and one of the best chess players. He started playing the sport as a child, and his first big win was at age 13.
His first significant game was at the 1996 USSR Chess Championship.
After his performance at the championship, where Tal shared 5th-7th place, Grigory Levenfish called him "the most colorful figure of the championship" and a "great talent."
The following year, he became the youngest player to win the USSR Championship.
Aside from being a creative genius, Tal is also well known for his attacking and daring combinatorial style. Likewise, his game style was also known for improvisation and unpredictability.
For his incredible skills, he was given nicknames like "Misha" and "The Magician from Riga." Tal held the longest unbeaten steak record in competitive chess history, with 95 games between October 23, 1973, and October 16, 1974.
Besides his chess skills, he was also a highly regarded chess player. The Magician from Riga sadly passed away at age 55 on June 28, 1992.
8. Emanuel Lasker
Emanuel Lasker is regarded as one of the best chess players in history. He was born on December 24, 1868, and was a chess player, mathematician, and philosopher.
Lasker was a dominant champion who held the World Chess Champion for 27 years, the longest reign of any officially recognized championship. He had the title from 1894 to 1921.
At age 11, his brother, Berthold, taught Lasker to play chess. His brother was one of the world's top ten players in the early 1890s.
Lasker was said to have used a psychological approach during the game and even played inferior moves to confuse his opponents.
However, modern chess analysts say that the player was ahead of his time and used a more flexible approach than his opponents at the time. Aside from being a chess player, Laskar has published chess magazines and five chess books.
Moreover, Laskar has contributed to the development of other games. Also a research mathematician, he is well known for his contributions to commutative algebra.
Laskar passed away at age 72 on January 11, 1941.
7. Vladimir Kramnik
The 48 year-old Vladimir Kramnik is a Russian chess grandmaster and seventh on our exclusive list of the top 10 chess players.
His first win was as the first reserve for the Russian team in the 1992 Chess Olympiad in Manila, where he won gold.
Kramnik studied in a chess school established by Mikhail Botvinnik as a child. After his notable win at the 1992 Chess Olympiad, he participated in the Linares International Chess Tournament the following year.
During the tournament, Kramnik gave a strong performance. Then from 2000 to 2006, he became the Classical World Chess Champion. Similarly, from 2006 to 2007, he was the undisputed World Chess Champion.
Kramnik became the first undisputed World Champion while holding both the FIDE and Classical titles after defeating Peter Leko in 2004 and Veselin Topalov in a unification match in 2006.
Kramnik also won three teams' gold and three individual medals at Chess Olympiads. In 2019, he announced his retirement from professional chess playing.
6. Mikhail Botvinnik
On number 6, we have the Soviet and Russian grandmaster, Mikhail Botvinnik. He was born on August 17, 1911, and worked as an electrical engineer and computer scientist.
Botvinnik started playing chess at age 12 after his older brother's friend taught him to play. Consequently, he got hooked, and in the winter of 1924, he won his school's championship.
In 1931, he won his first Soviet Championship at age 20. Botvinnik again won the championship in 1933 in his home city of Leningrad.
He was the first world-class player to develop within the Soviet Union.
Similarly, Botvinnik played a significant role in designing the World Chess Championships system after World War II from 1948 to 1963.
He also became a leading member of the coaching system that enabled the Soviets to dominate top-class chess at the time.
In addition to being a world-class player, Botvinnik pioneered computer chess. He passed away at age 83 on May 5, 1995.
Chess is a form of indoor sport that many love and cherish. Click here to read about the top 10 beautiful, classy chess sets for ultimate fun!
5. Anatoly Karpov
Anatoly Karpov is a 72 year-old former chess grandmaster, former World Chess Champion, and politician. From 1975 to 1985, he was the 12th World Chess Champion.
Karpov was a chess prodigy who started playing the game at age four.
In his first international tournament in Trinec, Karpov finished first. Later in 1967, he won the annual Niemeyer Tournament.
Similarly, he became the first Soviet player to win the 1969 World Junior Champion since 1955.
During his playing career, Karpov was three times FIDE World Champion, twice World Chess champion as a USSR team member, and six times winner of Chess Olympiads as a USSR team member.
The International Association of Chess Press awarded Karpov nine Chess Oscars. After retiring from the chess world, he turned to politics.
4. Jose Raul Capablanca
On our exclusive list of the top 10 chess players, we have Jose Raul Capablanca at number four. Born on November 19, 1888, he is widely renowned for his exceptional endgame skill and speed of play.
Capablanca learned to play chess at age four by watching his father play.
In 1901, he nearly beat the Cuban Chess Champion, Juan Corzo, at age 13, and the following year, he came fourth out of six at the National Championship.
In 1909, Capablanca won against Frank Marshall, which earned him an invitation to the 1911 San Sebastian Tournament.
He won the game and continued his winning streak over the next several years.
One of his most notable victories was in 1921 when Capablanca defeated the World Champion, Emanuel Laskar, and claimed the world chess champion title.
He held the title from February 10, 1916, to March 21, 1924.
Capablanca played tactical chess with good defensive technique, and his style influenced many players like Bobby Fischer and Anatoly Karpov. The Cuban world chess champion passed away at age 53 on March 8, 1942.
3. Bobby Fischer
On number 3, we have Bobby Fischer. Born on March 9, 1943, in Chicago, Illinois, he was eleven times world chess champion.
At age six, Fischer first learned to play chess with his sister using the instructions from a set bought at a candy store.
By age 14, he had proved himself a chess prodigy and won the 1958 U.S. Championship.
After winning the championship, Fischer became the youngest-ever U.S. Champion. Later in 1964, he again won the championship with a perfect score of 11.
Similarly, he won the matches with Mark Taimanov and Bent Larsen by 6-0 scores after qualifying for the 1972 World Championship.
Fischer also won the title match against the USSR's Boris Spassky, which was publicized as a cold war between U.S. and USSR.
In 1975, he refused to defend his title due to disagreement with FIDE, and as a result, Soviet Anatoly Karpov became World Champion by default.
Fischer contributed to chess and published a book, "My 60 Memorable Games" in 1969. He also invented Fischer's random chess. He passed away at the age of 64 on January 17, 2008.
2. Magnus Carlsen
A five-times World Chess Champion, we have 32 year-old Magnus Carlsen in the second spot of the top 10 chess players.
Carlsen was taught to play chess at age five by his father, a keen chess player. He developed his early chess skills by playing by himself. By age 13, he had finished first in the C group of the Corus Chess Tournament.
A few months later, Carlsen earned the title of grandmaster. Similarly, he became the Norwegian Chess Champion at age 15 and finished joint first in the top group of Corus at age 17.
As a result, he was the youngest chess player to surpass the rating of 2800. Carlsen was also the youngest player to reach No.1 in the FIDE world rankings. He achieved this feat in 2010.
In 2014, Carlsen became the first player to hold the World Chess Championship, World Rapid Championship, and World Blitz Championship simultaneously.
His playing style has earned him comparison with former champions like Bobby Fischer, Anatoly Karpov, etc.
1. Garry Kasparov
The top chess player on our exclusive list of the top 10 chess players goes to Garry Kasparov. The 60 year-old is a former World Chess Champion, writer, political activist, and commentator.
After encountering a chess problem set his parents bought him, Kasparov started studying chess seriously. He began training at Mikhail Botvinnik's chess school at age ten under coach Vladimir Makogonov.
In 1978, he first qualified for the Soviet Chess Championship. Kasparov was 15 years old at the time and was the youngest player to qualify at that level. He had won the 64-player Swiss system tournament to qualify.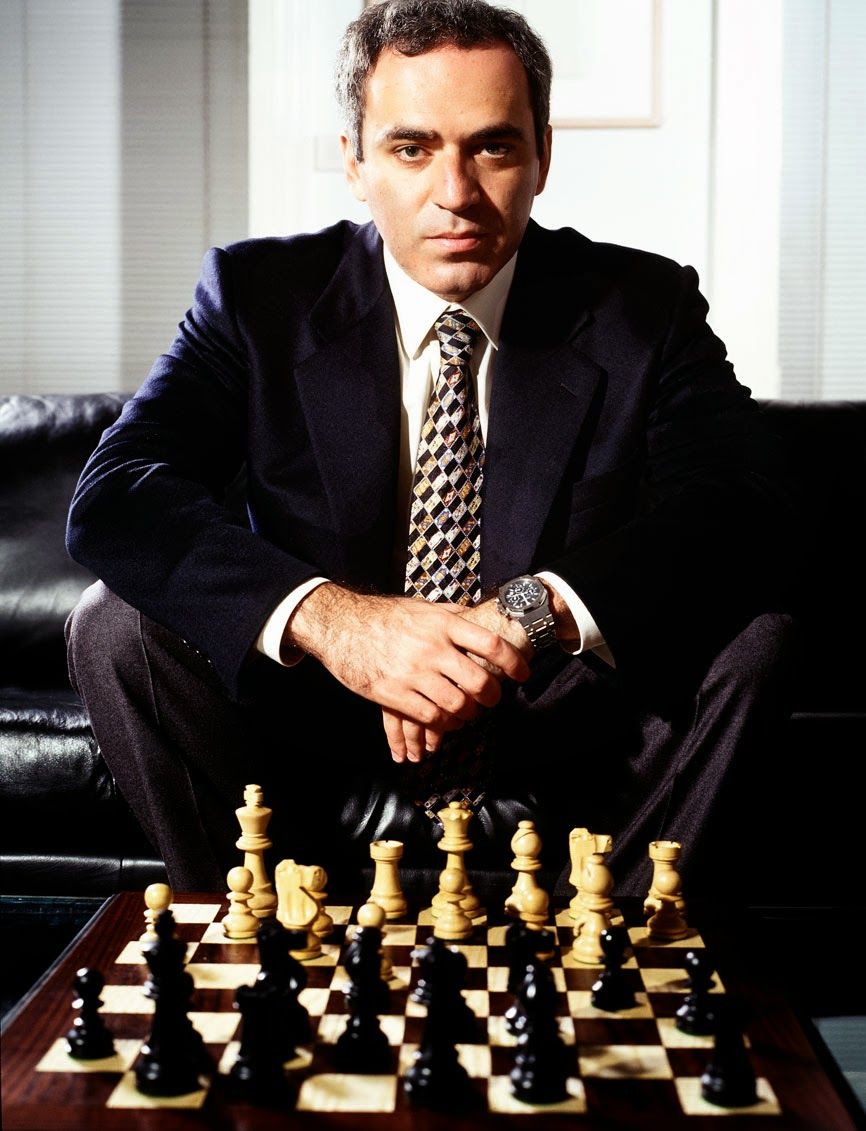 At age 22 in 1985, Kasparov became the youngest-ever undisputed World Chess Champion. From 1984 until his retirement, he was ranked World No.1 for a record 255 months.
Likewise, he also holds the records for the most consecutive professional tournament victories and Chess Oscars. Kasparov was the world's highest-rated player when he announced his retirement from the sport in 2005.
Conclusion
In the history of chess, there are many legends, world champions, and grandmasters.
These players on the list are the absolute best. Their skills are undoubtedly extraordinary, and they rightfully deserve their spot in the sport's history.
Which player do you think deserves the top chess player's spot? Do you agree with our list? Do let us know!
You may not know, but there are many good-looking chess players. Click here to read about the 19 hot chess players to look for this year!