Some of the best players who ever walked on the earth are the Badminton players who mesmerized audiences with their amazing athleticism. The handful created history and proved one of the greatest of all time. We will discuss the 12 best badminton players of all time.
Who remembers playing Badminton in our backyards, thinking it was one of the best games to kill time?
Many individuals worldwide took this game to their hearts to represent their country at the top level of the "Shuttlers world."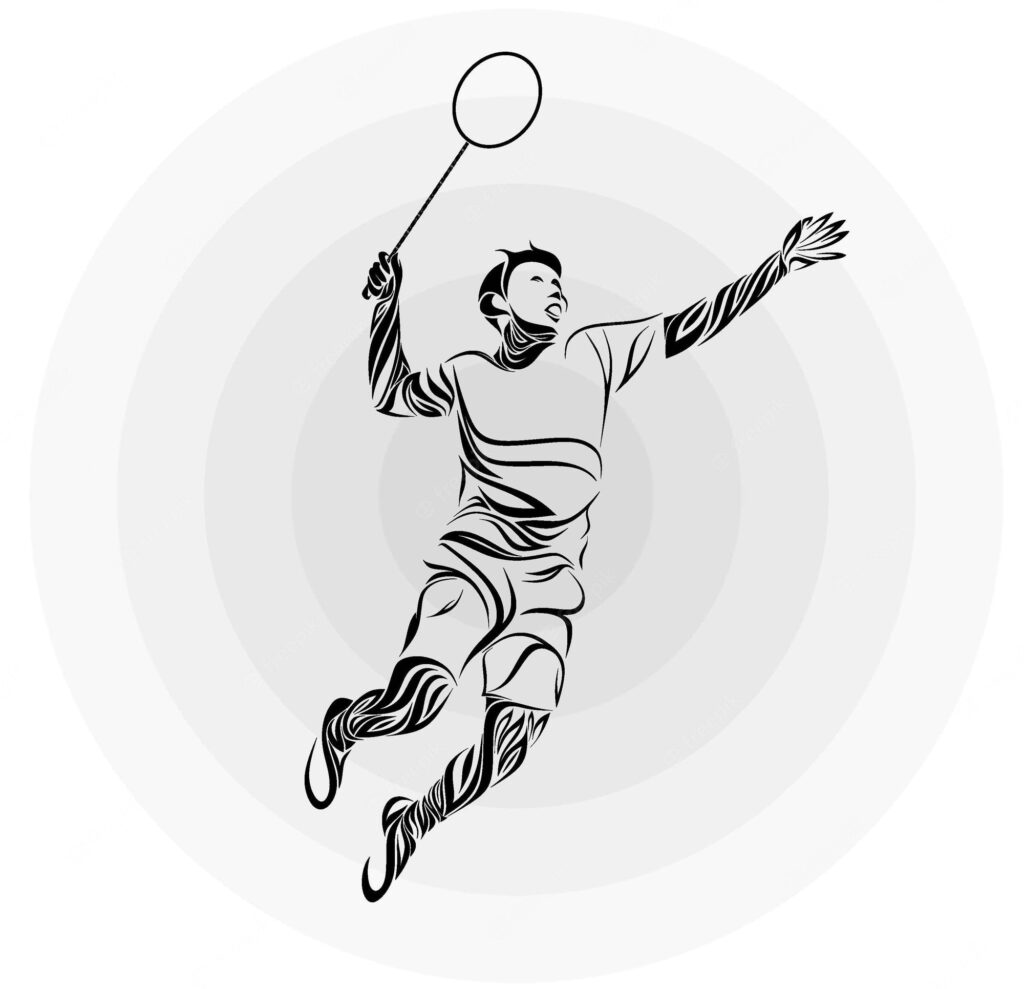 With massive growth in the YONEX industry and several countries dominating the sport, the 15 best badminton players are.
But before we get into the details, here are the players on today's list.
15 Best Badminton Players of All Time
We will cover brief details about the 15 best badminton players. We have listed from our top 15 and saved the best for the last to keep it more interesting. So, keep reading!
Players Names
Nationality
15. Clen Long
China
14. Morten Frost Hansen
Denmark
13. Viktor Axelsen
Denmark
12. Son Wan-ho
South Korea
11. Kento Momoto
Japan
10. Han Aiping
China
9. Peter h

øeg Gade

Denmark
8. Li Lingwei
China
7. Liem Swei King
Indonesia
6. Rudy Hartono
Indonesia
5. Tony Gunawan
Indonesia
4. Taufik Hidayat
Indonesia
3. Gao Ling
China
2. Lee Chong Wei
Malaysia
1. Lin Dan
China
15. Chen Long
Date of Birth: January 18th, 1989,
Age: 34 Years Old
Years Active: 2007 to Present
Career Records: 446 wins, 115 losses
Handedness: Right
The man who was a key figure for China in the Single category was once ranked number one globally, now holding number six.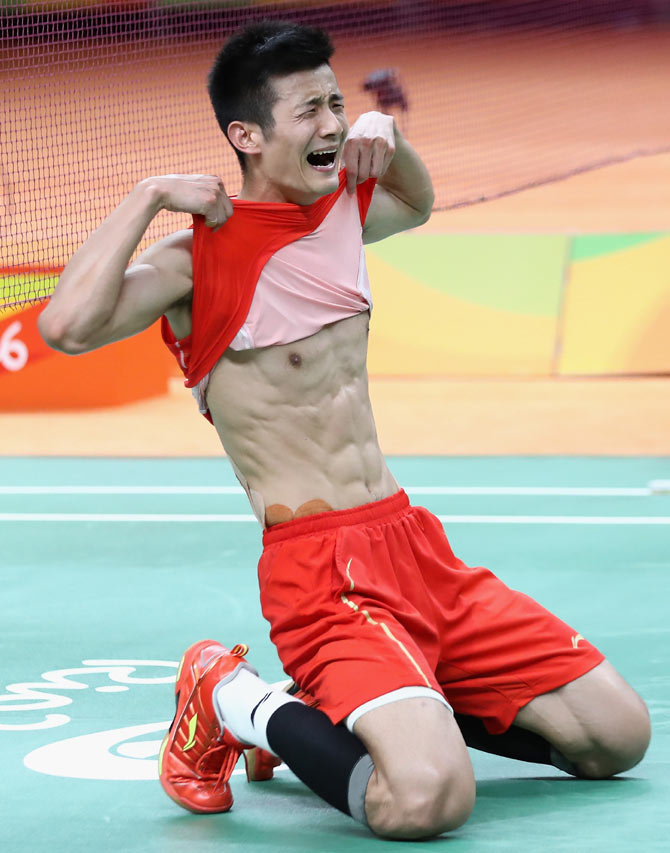 With the achievements such as:
Player of the Year by the Badminton World Federation (BWF) (2014 & 2015)
The National May 1st Labor Medal (2015)
Sports Medal for outstanding Athlete of the Year (2018)
And his Philosophy, "Be yourself," is certainly a mentor to many young badminton players.
The Olympic gold medalist of 2016 Rio de Janeiro, Chen Long, won silver in the 2020 Tokyo Olympics.
He has bagged 18 gold, 9 silver, and 6 bronze from international games like World Championships, the 2012 London Olympics, Sudirman Cup, Thomas Cup, Asian Games, Asian Championships, the East Asian Games, World Junior Championships, and Asian Junior Championships.
14. Morten Frost Hansen
Date of Birth: April 4th,

1958

Age:65 Years Old
Years Active: 1976 to 1991
Career Records: 71 wins, 17 losses
Handedness: Right
Morten Frost, often called "Mr. Gentleman," spent twelve years in the top three of the Badminton world rankings.
He was a stunning athlete with fluid footwork; his style was a cross between the traditional singles game featuring clears (lobs) and drops, with smashes often reserved for weak returns.
The modern singles games featured more smashing from the outset of a rally to create openings.
Most notably for his top performance in the eighties, with a back-to-back European gold in 1984 and 1986 and two silvers at the World Championships in 1985 and 1987, which earned him a place in the BWF Badminton Hall of Fame in 1998.
He bagged two Silver medals during the tournament with a good run in the 1985 and 1987 Olympics.
13. Viktor Axelsen
Date of Birth: January 4th, 1994
Age: 29 Years Old
Years Active: 2010 to present
Career Records: 434 wins, 139 losses
Handedness: Right
With multiple gold medals in the European Men's Team Championships to his name, Axelsen was a key figure and a backbone for the Danish team.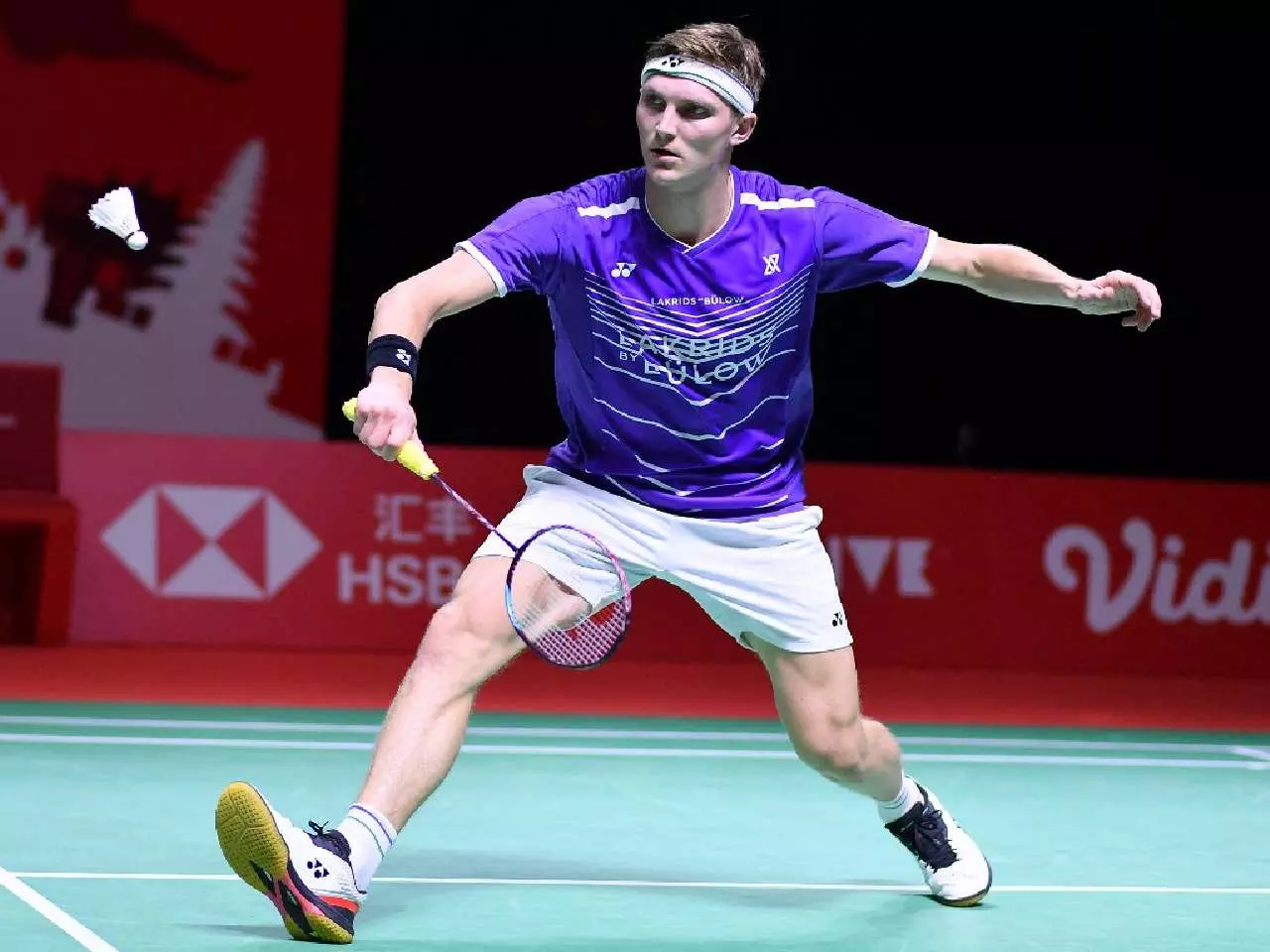 Viktor Axelsen was currently ranked two in February 2021; once was hailed the Best Player in 2017 with astonishing results to put him amongst the greatest.
The Danish badminton player is the first singles player to have won every BWF World Tour 1000 title in the same season.
Gold in the Olympics (2020) and World Championships each, he is regarded as one of the most profound athletes in Denmark's history.
12. Son Wan-ho
Date of Birth: May 17th, 1988,
Age: 35 Years Old
Years Active: 2005 to present
Career Records: 343 wins, 190 losses
Handedness: Right
Born in South Korea and a well-known athlete in the game, Son Wan-ho was admired for his defensive attributes and calmness in intense situations and was hailed the world number one in Men's Singles in May 2017.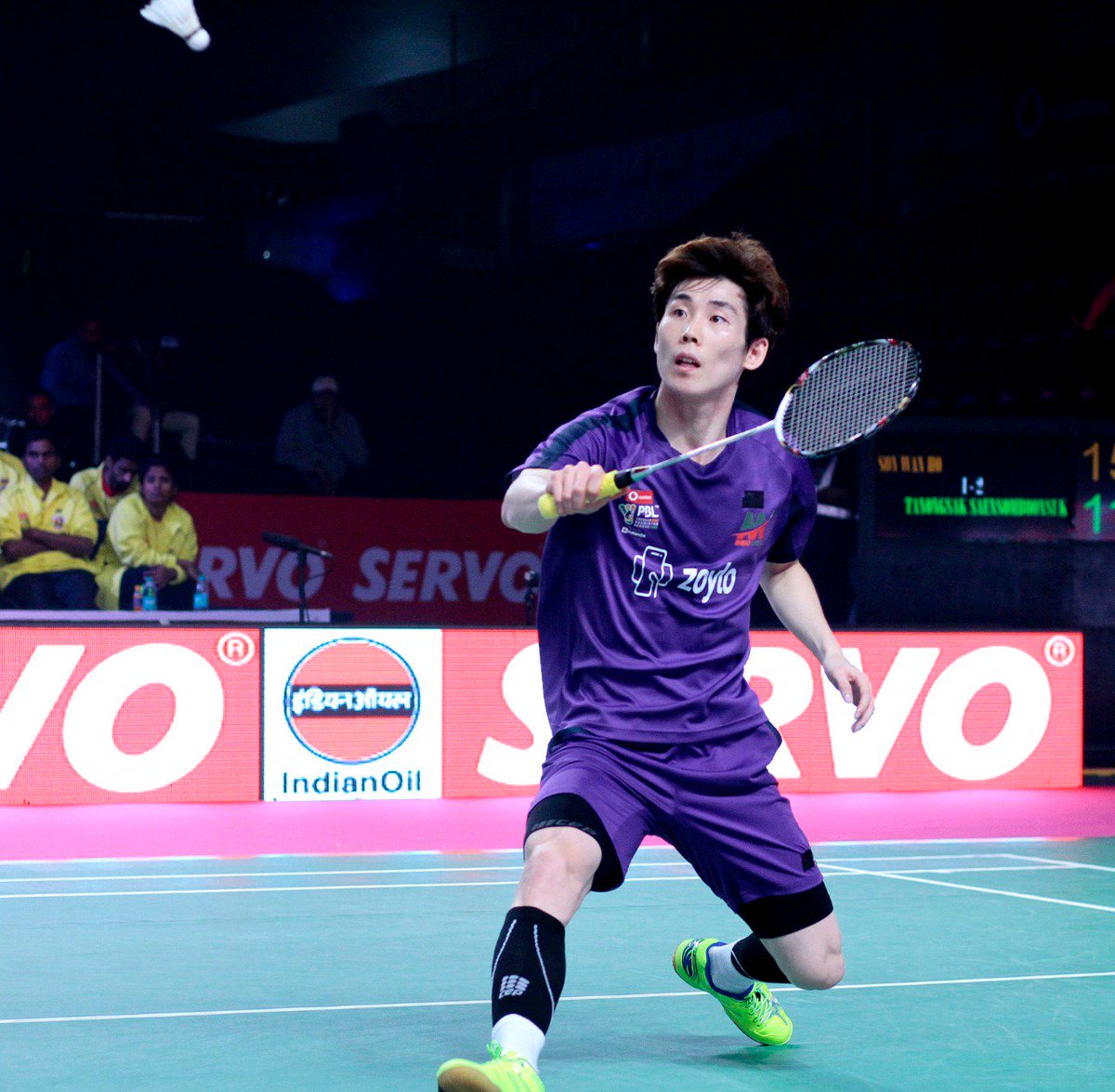 With breathtaking high smashes, handling, and numerous titles to his name, such as
BWF World Championships.
Summer Universiade.
BWF World Tour (Three titles)
Superseries (Two titles, Five runners-up)
Grand Prix (Four titles, Two runners-up)
International Challenge/Series (One runner-up)
And a crucial player for his nation, he has undoubtedly retired with many prestigious silverware and medals.
11. Kento Momota
Date of Birth: September 1st, 1994,
Age: 29 Years Old
Years Active: 2011 to present
Career Records: 366 wins, 96 losses
Handedness: Left
Born in Japan, Kento Momoto is regarded as one of the most skillful players of this decade, with a similarity between Lin Dan and Lee Chong Wei in his style of play.
His easiness on the court, distinguishable playing skills, and perfection for strokes and smashes undoubtedly put him on this list.
He is a nightmare for his opponents for his sublime techniques, making it very difficult for them to get through; with his strengths in his quickness, skill, fast footwork, and excellence in offensive and defensible, he has been dominating the badminton world for a while.
10. Han Aiping
Date of Birth: April 22nd, 1962
Age: 61 Years Old
Years Active: 1978 to 1989
Career Records: 21 wins, 4 losses
Handedness: Right
Han Aiping was an icon for China and the Badminton World in the women's game and ranked among the greats in the 1980s.
Known for her superb overhead stroke and vision, only a few players could handle her. She died at the age of 74.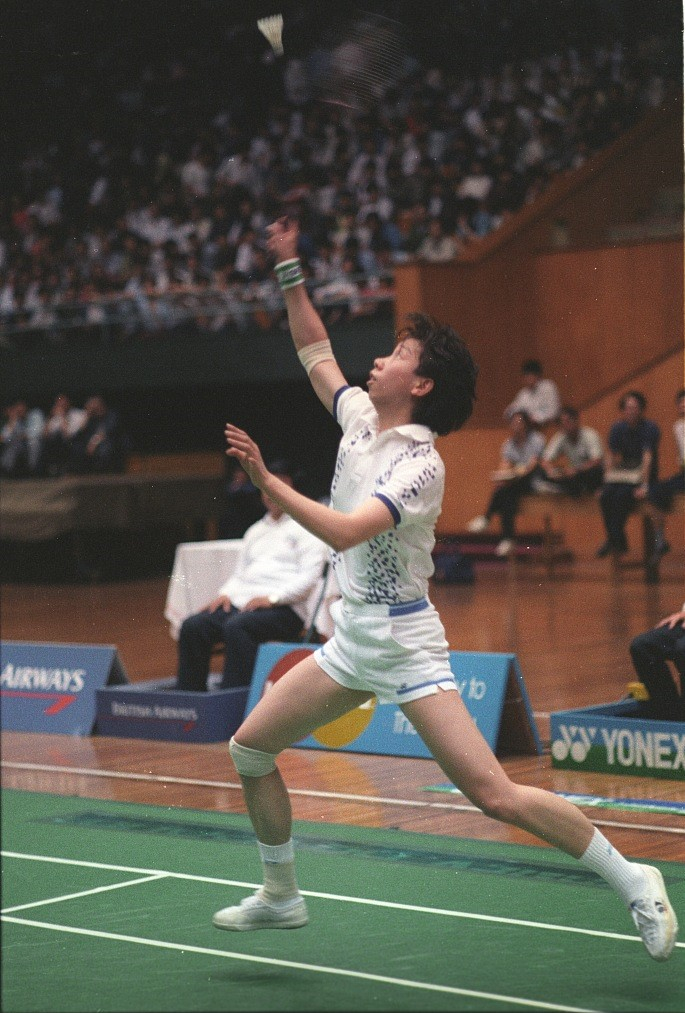 Aiping and her teammate, arch-rivals, and sometimes double partners Li Lingwei dominated International Singles play for most of the decade, each winning the IBF World Championships.
Stacked with titles such as five times World Champions, 5 World Cups, and 2 Asian Games, and leading the Chinese team to victory in the Uber Cup (women's world team) competition, she is one of the greatest of all time.
Han Aiping passed away at age 57 due to Cancer in Wuhan, China.
9. Peter Høeg Gade
Date of Birth: December 14th, 1976
Age: 46 Years Old
Years Active: 1994 to 2012
Career Records: 517 Wins, 155 Losses
Handedness: Right
Hailing from Denmark, who retired in 2012, Peter Høeg Gade topped the World ranking chart consecutively from 1998 to 2001.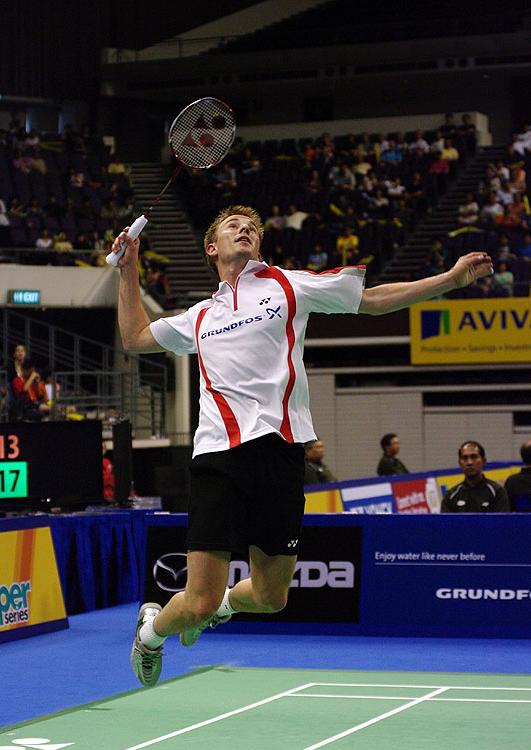 He was regarded as the most Iconic badminton player in sports history; he was remarkable for his exemplary display on the court.
Born to amateur badminton player parents, he followed their footsteps to win many prestigious awards, such as Five times European Championship crowns in the men's single's event and a mind-boggling twenty-two Grand Prix Title.
With his trophy cabinet filled with success, he has one of the most successful players in the Badminton world.
8. Li Lingwei
Date of Birth: January 4th, 1964
Age: 59 Years Old
Years Active: 1980 to 1989
Career Records: 30 wins, 2 losses
Handedness: Right
A role model for many and ranked among the greatest in the history of the women's game, Li Lingwei had led China to many glories.
Three times Gold in World Champions, Seven times World Cup, two times Asian Games, and three times Uber Cup speaks about her achievements and prosperous life in the World of Badminton.
Apart from this, Lingwei was also elected as a 2012 International Olympic Committee member. Further, she was selected as the Vice President of the 2016 Chinese Olympic Committee.
7. Liem Swei King
Date of Birth: February 28th, 1956
Age: 67 Years Old
Years Active: 1974 to 1988
Career Records: 14 wins, 3 losses
Handedness: Right
Included in the Hall of Fame (2002), Liem Swei King was one of those few players worth watching with eyes focused on him.
His diligence and work ethic towards his game were some of his gameplay's critical factors.
In his time, he reached the Ultimate round of the World Championships on two occasions, in 1980 and 1983, only to win on the first occasion.
His movie "King" takes us through his life and how he came to a turning point where it was a now-or-never situation for aspiring young talents worldwide.
6. Rudy Hartono
Date of Birth: August 18th, 1949
Age: 74 Years Old
Years Active: 1965 to 1982
Career Records: 15 wins, 4 losses
Handedness: Right
Rudy Hartono was a former Indonesian badminton player who was at the peak of his time.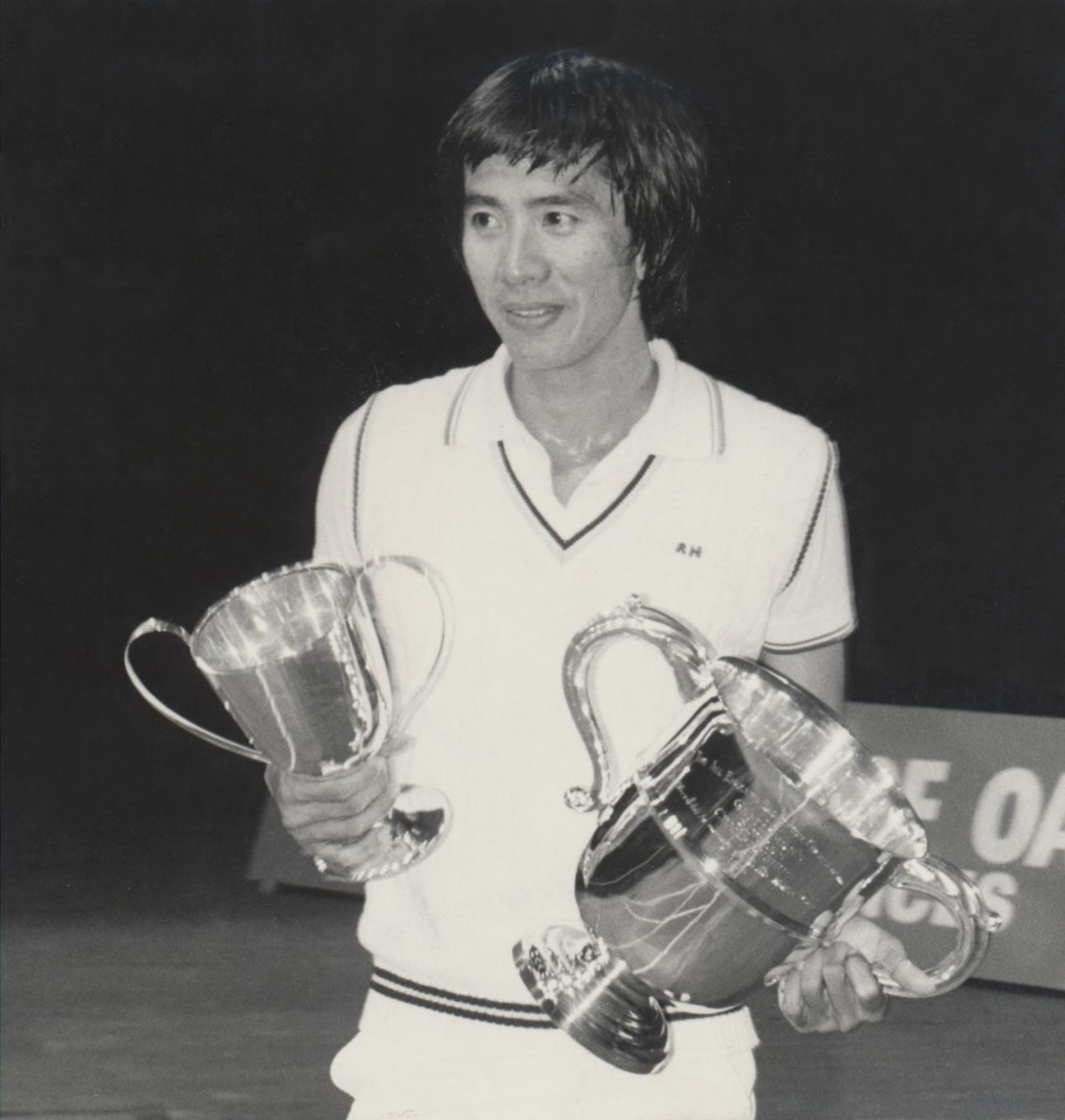 He won the Men's Singles title at the prestigious All England Championship 8 times seven times consecutively from (1968-1974) and a World Championship (1980) on his only attempt.
A Guinness World Record holder dominated the event like very few others, winning eight titles (1968-1976), which no one had ever achieved.
5. Tony Gunawan
Date of Birth: April 9th, 1975
Age: 48 Years Old
Years Active: 1992 to 2001
Career Records: 501 wins, 163 losses
Handedness: Right hand
Tony Gunawan was a former Indo-American badminton player. Gunawan won a Gold medal in the Olympics and was the World champion with Indonesia, following another World champion later with the United States of America.
Regarded as the Greatest Double Player in badminton history, he was a superb all-court player with a particular facility on the forecourt.
He indeed had dominated the stage with honors such as the 2000 Olympic Gold and 2001 and 2005 IBF World Championships with three men's Doubles partners.
4. Taufik Hidayat
Date of Birth: August 10th, 1981
Age: 42 Years Old
Years Active: 1996 to 2014
Career Records: 413 wins, 138 losses
Handedness: Right
Taufik Hidayat, the Indonesian badminton player, holds the record for the fastest smash (305 km/hr) in the 2006 World Champion.
Often adored by his fans for his magical plays and renowned for his unique and original style of play, Hidayat was a player who was enjoyable to watch.
A talent in the 2000s, he quickly burst onto the scene, and with confidence, sharpness, and an eye for victory, certainly made him one of the greats within the game.
3. Gao Ling
Date of Birth: March 14th, 1979
Age: 44 Years Old
Years Active: 1993 to 2009
Career Records: 611 wins, 128 losses
Handedness: Right
Gao Ling is one of the greatest YONEX All-England Champions in the modern era and one of the most successful doubles players in the history of China and women's Badminton naming four medals to her name, the most by any player.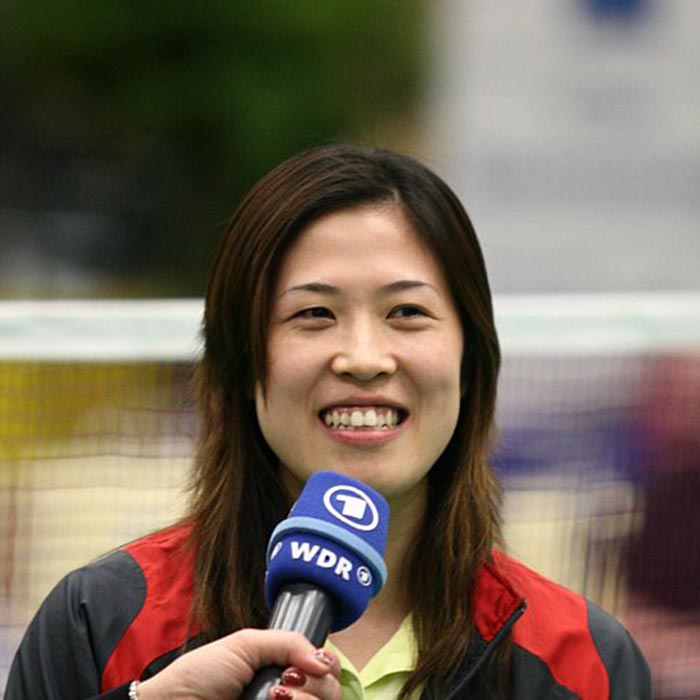 Her Women's Doubles partner Huang Sue scripted history by winning six consecutive Championships from 2001 to 2006.
With all the achievements and titles she earned in her career, Ling is sure to be on our list of best badminton players.
Date of Birth: October 21st, 1982,
Age: 41 Years Old
Years Active: 2000 to 2019
Career Records: 741 wins, 146 losses
Handedness: Right
Born in Malaysia, Datuk Lee Chong Wei is the only Malaysian badminton player with the World no. 1 ranking for more than a year, including a 199-week streak from August 21st, 2008, to June 12th, 2012.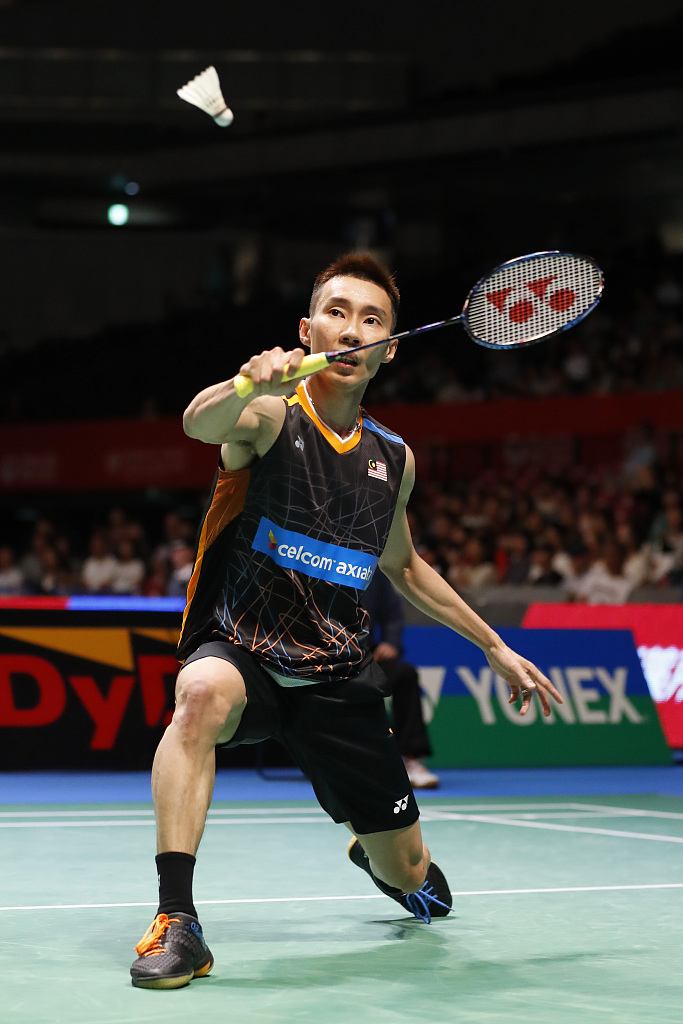 A triple Olympic Silver medalist in the Men's Singles event of the year 2008,2012 and 2016 and has dominated the Badminton Asia Championship in 2006 and 2014.
He was bestowed with the title of "Datuk Wira" from Malacca Governor Moha Khalil Yaakob.
1. Lin Dan
Date of Birth: October 14th, 1983
Age: 40 Years Old
Years Active: 2000 to 2020
Career Records: 662 wins, 131 losses
Handedness: Left
When we talk about the most significant player in Badminton, the name "Lin Dan" is automatically included in the conversation.
He is the best shuttler to have ever held a badminton racket.
At just 21, an Olympic Gold medalist, he was nicknamed "Super Dan."
A two-time Olympic gold medalist, five-time World Champion, and a six-time All-England Champion with an astonishing record of 666 career wins was his best career record.
An aggressive player and defense of the finest, he was unlikely to be stopped during his prime.
Determination, poised with perfection in all attributes and an eye of an eagle, he had undoubtedly dominated the court for almost two decades.
Honorable Mentions
Besides the players mentioned above, many upcoming or rising stars have earned a name for themselves.
Here are some of the honorable mentions on our list:
PV Sindhu
Akane Yamaguchi
Harim Haryanto
Lee Yong-Dae
Li Xuerui
Chou Tien Chen
Anthony Sinisuka Ginting
Kidambi Srikanth
Jonatan Christie
Tommy Sugiarto
Fu Haifeng
Cai Yun
Hendra Setiawan
Liliyana Natsir
Zhang Nan
Zhao Yunlei
Conclusion
Talent is undoubtedly required, but hard work sets the par between two people, impacting your performance.
The old saying goes, "You miss 100% of the shots you don't take".
You can never achieve anything without a winning mentality and putting your heart and soul into it.
Even the top athletes in the World have accomplished or reached this stage through dedication, sacrifice, and diligence.