Lee Chong Wei, a superior former Malaysian badminton player, and globally hails from Bagan, Serai, and Perak. Moreover, Lee has 69 title wins to his name.
Lee is married to his girlfriend and best friend, Wong Mew Choo. The couple had broken up for a while before patching up in 2012.
Lee and Wong have a beautiful family with two beautiful children. Furthermore, Lee wrote an excellent biography titled 'Dare to be a Champion' published on 12 January 2012.
Lee's lifestyle comprises full of ups, downs, drama, and success.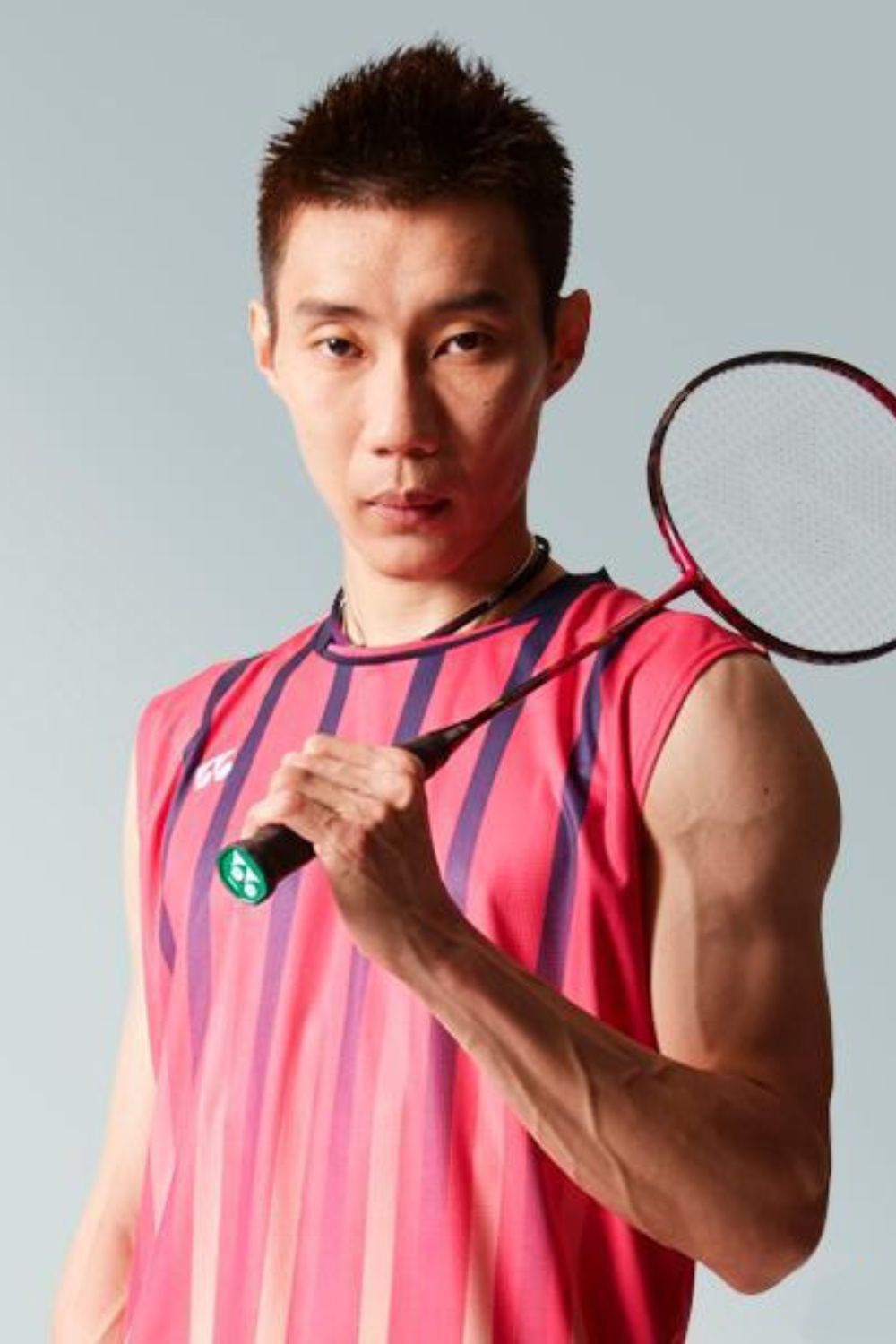 Unfortunately, he was diagnosed with nose cancer in 2019 and retired a year later.
Before we head to learn more about him, let's look at some quick facts about him.
Quick Facts:
Full Name
Datuk Lee Chong Wei
Birth Date
21 October 1982
Birth Place
Bagan Serai, Perak, Malaysia
Age
41 years old
Nickname
N/A
Religion
Unknown
Nationality
Malaysian
Education
N.A
Horoscope
Libra
Father's Name
Lee Ah Chai
Mother's Name
Khor Ah Chai
Siblings
Three Siblings (A brother named Lee Chong Hoon)
Height
5'7.5″(1.72m)
Weight
68 kg (150 lb)
Build
Lean & Athletic
Shoe Size
N/A
Eye Color
Black
Hair Color
Black
Marital Status
Married
Spouse
Wong Mew Choo
Children
Two Children: Terrance Lee and Kingston Lee
Profession
Badminton Player
Highest Ranking
1st (349 weeks)
Net Worth
$16 million
Awards and Achievements
Olympic Siver Medalist
Commonwealth Gold Medalist
Asian Games Winner
Social Media
Instagram, Twitter
Merch
Yonex Lee Chong Wei Voltric Z-Force II Racket- unstrung, Lee Chong Wei Poster Rare Print.
Last Update
November, 2023
Lee Chong Wei | Early Life, Family & Education
Datuk Lee Chong Wei or Lee Chong Wei was born on 21 October, 1982, in Bagan Serai, Perak. Likewise, Lee was born into a Malaysian Chinese Family.
Lee was born to his parents, Lee Ah Chai (Father) and Khor Kim Choi (Mother). Furthermore, Lee is the fourth and youngest child of the family.
Before Lee was born, a fortune teller had revealed to Lee Ah Chai that their youngest son would bring good luck to the family.
Furthermore, Lee's parents were not planning on conceiving him as they faced several hardships during their young years.
After the birth of Lee, several family relatives offered to adopt Lee. However, Khor Ah Chai (Lee's Mother) objected to any adoption and kept him with her.
Her decision paid off as Lee went on to become the number one world badminton player.
Early Life
Growing up, Lee was closely connected with his family members. Furthermore, Lee developed a great interest in and liking for basketball during his school years.
However, Lee's mother denied him permission to play basketball. This was due to the presence of extreme sunlight outside. As a result, Lee shifted towards playing badminton at the young age of 11.
Likewise, Lee's father has played a great role in bringing Lee to stardom. Lee's father, Lee Ah Chai, loved playing badminton as a passion and hobby.
He led his son to the badminton hall with him when Lee was 11 years old.
Furthermore, Lee started playing badminton in the hall. Also, Lee played extremely well and showcased good ability with the racket. Due to his abilities, Lee attracted local coach Teh Peng Huat's attention.
Furthermore, Teh Peng Huat decided to train Lee under his leadership. After training with coach Teh, Lee began improving and playing well.
Soon, he was discovered by Misbund Sidek. Later on, Lee was included in the national team at the young age of 17 in 2000.
Family
The former Malaysian badminton player, Lee, has a beautiful family of his own. More of that later. However, his father is considered a controversial figure.
Lee's father, Lee Ah Chai, divorced his lifetime partner, Khor Ah Chai, and separated in September 2013.
Moreover, Lee Ah Chai later married a clerk in 2014. Lee Ah Chai was 61 years old when he married a 28-year-old clerk and wife, June Goh, in 2014.
Likewise, Lee Ah Chai and June Goh met several years ago on a badminton court. One of the main reasons Ah Chai married June Goh is due to her supportive and caring nature.
Furthermore, Ah Chai has revealed that his ex-wife and four children will forever be in his mind.
Despite spending close to 40 years with his ex-wife, he revealed that his heart now is with June Goh.
How Tall Is Lee Chong Wei? Age, Height & Physical Appearance
Lee was born on 21 October 1982. Currently, he is 41 years old. As Lee was born on the 21st of October, his zodiac sign is Libra.
A Libra is known for its social and loyal nature. Likewise, Libras are individuals who are more alive in a social setting.
Lee Chong Wei stands 5 feet and 7.5 inches tall. Furthermore, he weighs 68 kilograms. With black hair and black eyes, Lee has a handsome appearance.
Lee Chong Wei | Professional Career
Chong Wei's badminton journey began at the young age of 11. After picking up the racket at 11 and following his father to play at the badminton court, Lee was embraced by a local coach, Teh Peng Huat.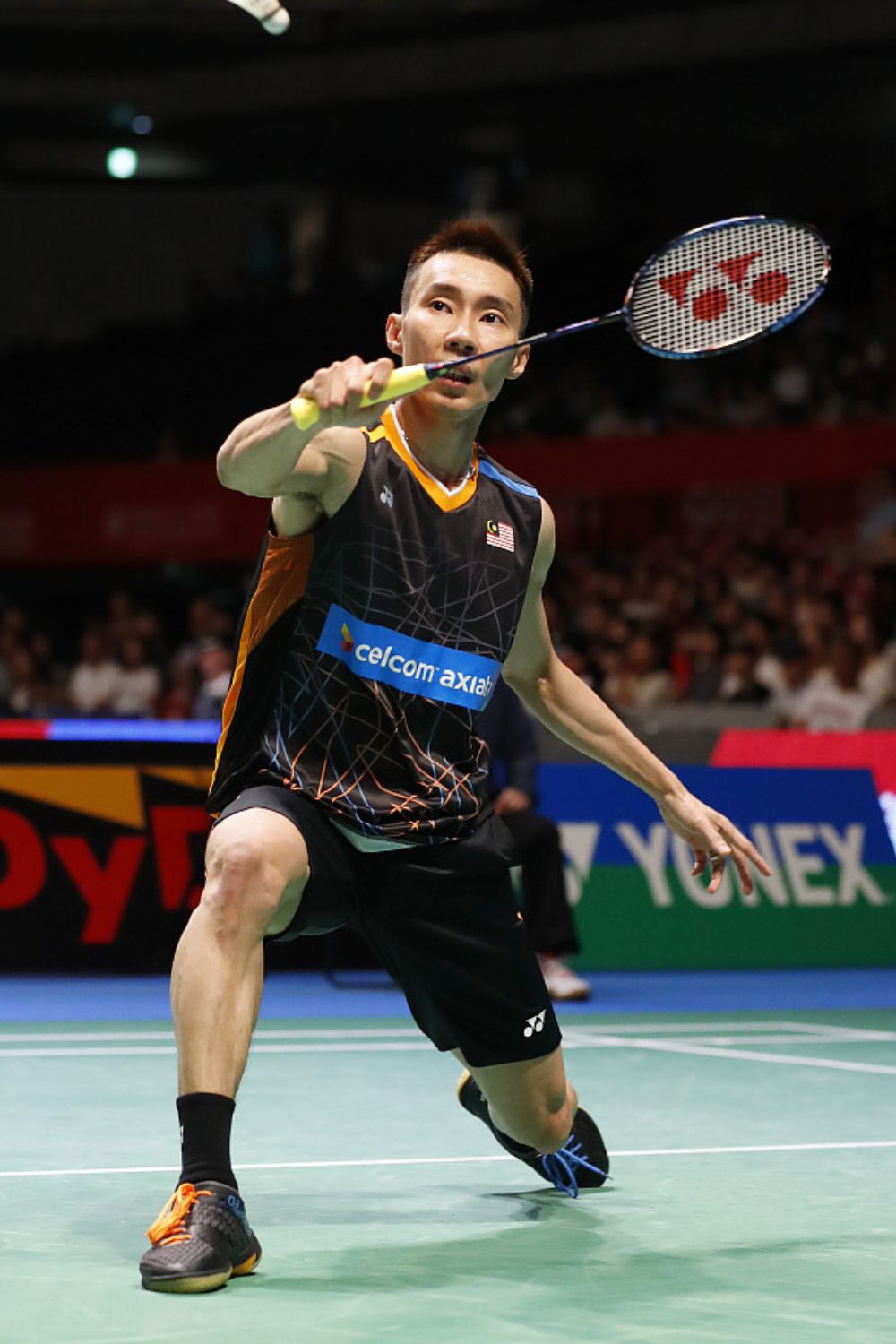 Moreover, Lee was later discovered by Misbun Sidek, a former Malaysian badminton player.
Later, Wei was called up to the national team in 2000. Henceforth, his badminton career began fully.
Early Years
Lee played in several tournaments in his early years. Furthermore, Lee won only one minor title between the years 2002 and 2003.
His first major final was in the 2003 Malaysian Open. Moreover, he went on to lose the contest against Chinese badminton player Chen Hong.
However, such defeats would only make Lee stronger. All of the defeats were preparing Lee for stardom and success.
Since the defeat, Lee went on to win several national and regional tournaments. One of his first victories was in the Swiss Open and Malaysia Open.
Awards And Accolades
Lee has had a successful badminton career. As a singles player, he ranked number one for 349 weeks. Furthermore, Lee has accumulated three Silver Medals in the Olympics.
His silver medals come in the 2008 Beijing Olympics, 2012 London Olympics, and 2016 Rio de Janeiro Olympics.
Lee has also stood victorious in the World Championships. He has won the silver medal three times in the BMW World Championship in London, Guangzhou, and Jakarta.
Furthermore, Lee has an impressive winning record in the Commonwealth Games. He has successfully won gold medals on five occasions in the Men's Singles and Mixed team format.
Lee's Commonwealth victories come in the 2006 Commonwealth Games in Melbourne and the 2010 Commonwealth Games in Delhi.
Lee has accumulated gold, silver, and bronze in the Asian Games, Asian Championships, and Southeast Asian Games.
Overall, in Lee's professional career, he has had 713 wins and 135 losses. Likewise, Lee has 69 title wins to his name and has stood as a runner-up 34 times.
The Lee Chong Wei | Lin Dan Rivalry
Lee Chong Wei's greatest rival ever was Chinese badminton player Lin Dan. The fierce rivalry saw them meet 40 times in total.
They met 22 times in the finals, 15 times in the semi-finals, twice in the Olympic Final, and once in the World Championship Final.
Both Lee and Lin are incredibly successful athletes. Lee has 47 Sper Series titles to his name, whereas Lin achieved the "Super Grand Slam" title at 28.
The media regards the time between 2006 and 2016 as the Lee-Lin era.
Furthermore, there is a great debate as to who the greatest ever player is between them. Moreover, both Lee and Lin hold military titles in their homeland.
The two of them have met in the Olympic Finals twice. Both in 2008 and 2012, Lin was successful in defeating his great rival, Lee.
Likewise, the Lee-Lin rivalry resurrected the interest in badminton. Two impressive sportsmen, Lee and Lin, blessed the badminton world with amazing matches.
Lee retired in 2019 after battling nose cancer. Similarly, after Lee's retirement, Lin paid an emotional tribute revealing that he doesn't face any more competition.
Consequently, Lin retired in 2020. Thus, it ended the greatest rivalry to ever exist in badminton.
You might be interested in reading about:<<Sania Mirza- Husband, Son, Tennis, Net Worth & Awards >>
Who Is Lee Chong Wei Married To? Wife & Children
So, who is the former number one badminton player married to? Lee Chong Wei is married to a former badminton player and beautiful wife, Wong Mew Choo.
The pair got married on 9 November 2012. Likewise, Lee and Wong have two adorable children, who are Kingston and Terrence.
Wong Mew Choo is a former badminton singles player from Malaysia. Furthermore, she has exceptional endurance and stamina.
Lee and Wong stunningly held their wedding. Moreover, their wedding was dubbed Malaysia's wedding of the year.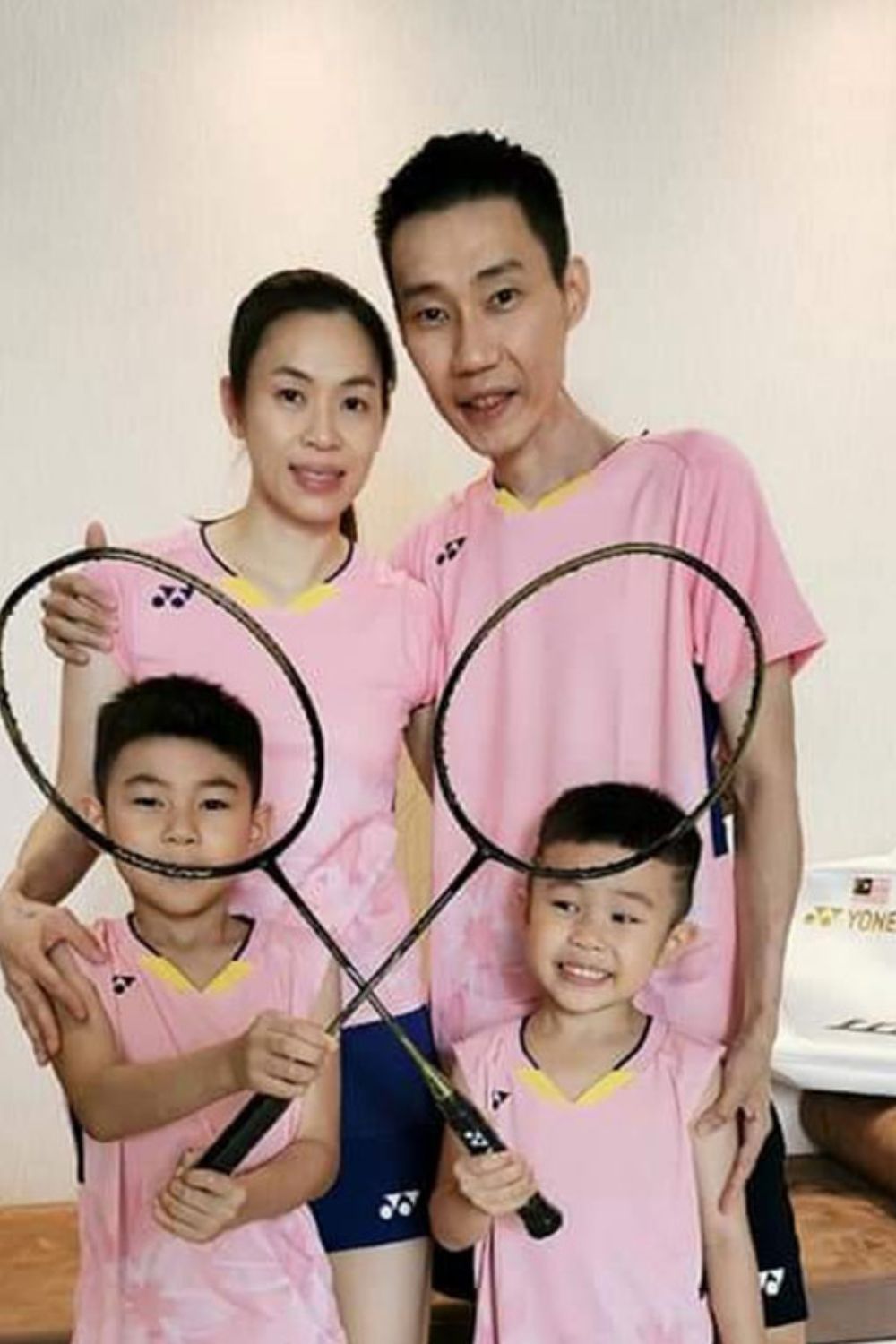 Likewise, the wedding included a two-day dinner celebration on November 9 and 10, 2012, at the Kuala Lumpur Convention Centre.
The wedding also involved celebrities, sports stars, ministers, political leaders, family members, and close friends.
Furthermore, Lee and Wong's wedding was sponsored by DH Fashion Bridal House.
You can follow the beautiful Wong Mew Choo on Instagram at @wongmewchoo.
However, things weren't always as pleasant as they are now. Lee and Wong had a tumultuous relationship in the past.
How Did They Meet?
Lee and Wong met each other at a national badminton camp in 2001. Likewise, both of them were working as shuttlers for the Malaysian squad.
Both Lee and Wong had a deep love for badminton. Not to mention, both of them played badminton extremely well.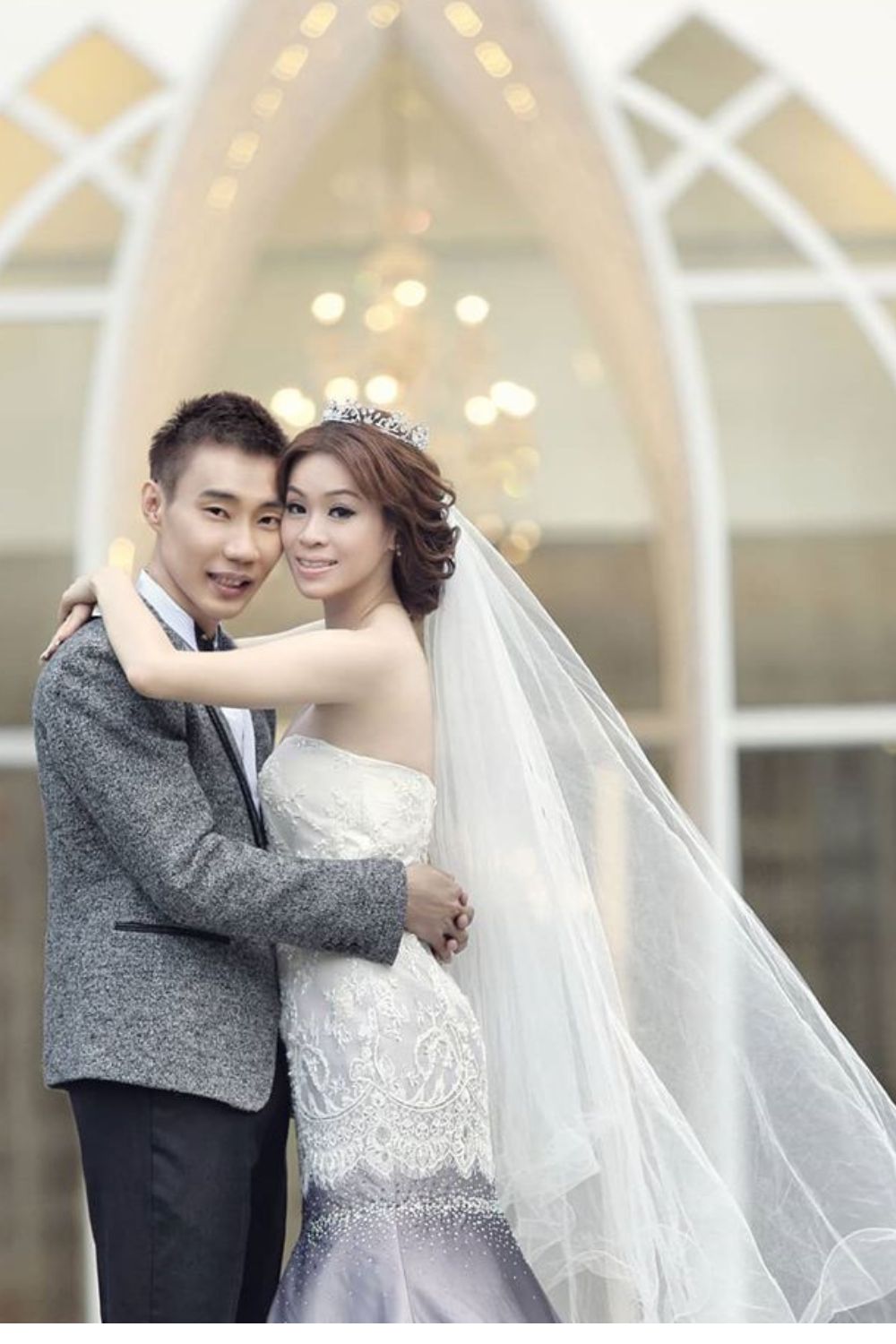 Moreover, Lee and Wong liked each other back then and developed a strong friendship.
Lee revealed in an interview that Wong Mew Choo liked him even when he was a nobody.
"She knew me and liked me even when I was a nobody and she has not changed."
Their relationship in their early years would go on to define their strong relationship later on.
Break Up In 2009
Lee and Wong Mee Choo were in a long-term relationship. However, the pair briefly broke up in 2009 during the World Championships in Hyderabad.
Wong Mee Choo and Lee Chong Wei broke up due to allegations of affairs against Lee.
Lee was rumored to be having an affair with South Korean player Hwang Hye Youn. As Lee was training in South Korea that year, this rumor sounded plausible.
Furthermore, Lee has also been accused of having an affair with Chinese player Wang Lin.
Due to these rumors of affairs, Lee's relationship with Wong went through a downhill pathway. As a result, they broke up.
However, Lee announced his reconnection with Wong after winning a silver medal in the 2012 Summer Olympics.
The pair has gone through numerous ups and downs, which is certainly one of them.
Children
Lee and Wong have two adorable children. Their names are Terrance Lee and Kingston Lee.
Both Terrance and Kingston are learning to play badminton through their parents.
We will have to wait and see whether they will also become professional players like their parents. Kingston Lee is currently seven years old.
Lee Chong Wei | Personal Life
National Hero
He is a national hero and deserves every praise to be called a national hero. He became the sixth Malaysian to win an Olympic medal.
Furthermore, Lee's Olympic final appearance was the first time a Malaysian had reached the finals in a men's singles event.
As Lee brought prestige and honor to his country, he was given the title of 'Datuk.' In Malaysia, Datuk is regarded as respect.
Furthermore, Prime Minister Najib Razak described Lee Chong Wei as a national hero.
Likewise, the Malaysian Sports Council also provides a lifetime pension of RM 3,000 monthly to Lee Chong Wei.
Battle With Nose Cancer
Sadly, in 2018, Wei was diagnosed with cancer. The doctors diagnosed the with early-stage nose cancer in September 2018.
After the diagnosis, Lee went through intensive treatment in Taiwan. Just as he beat many competitors in the field, Lee won the battle against cancer.
Likewise, after fighting a tough battle with cancer, he became cancer-free in 2019. However, after getting healthy, his fitness level wasn't the same.
He had to miss several pieces of training due to his treatments, and with a heavy heart and disappointment, Lee retired from badminton on 13 June 2019.
"My decision to retire is a heavy one. I really love this sport. But it is a demanding sport. I thank all Malaysians for the past 19 years."
Despite winning many awards, Lee never won any World Titles or Olympic Gold.
Furthermore, Lee missed out on appearing in the 2020 Tokyo Olympics due to his retirement. Lee had a badminton career of over 19 years.
Autobiography Dare To Be A Champion
Lee Chong Wei has also written and published an autobiography named, Dare to be a Champion. The autobiography was published in 2012 and covers Lee's life in extensive detail.
Movie 'Lee Chong Wei'
Likewise, due to Lee's popularity and success, Malaysian director Teng Bee made a movie about him. The movie titled "Lee Chong Wei" is a biopic of Lee Chong Wei.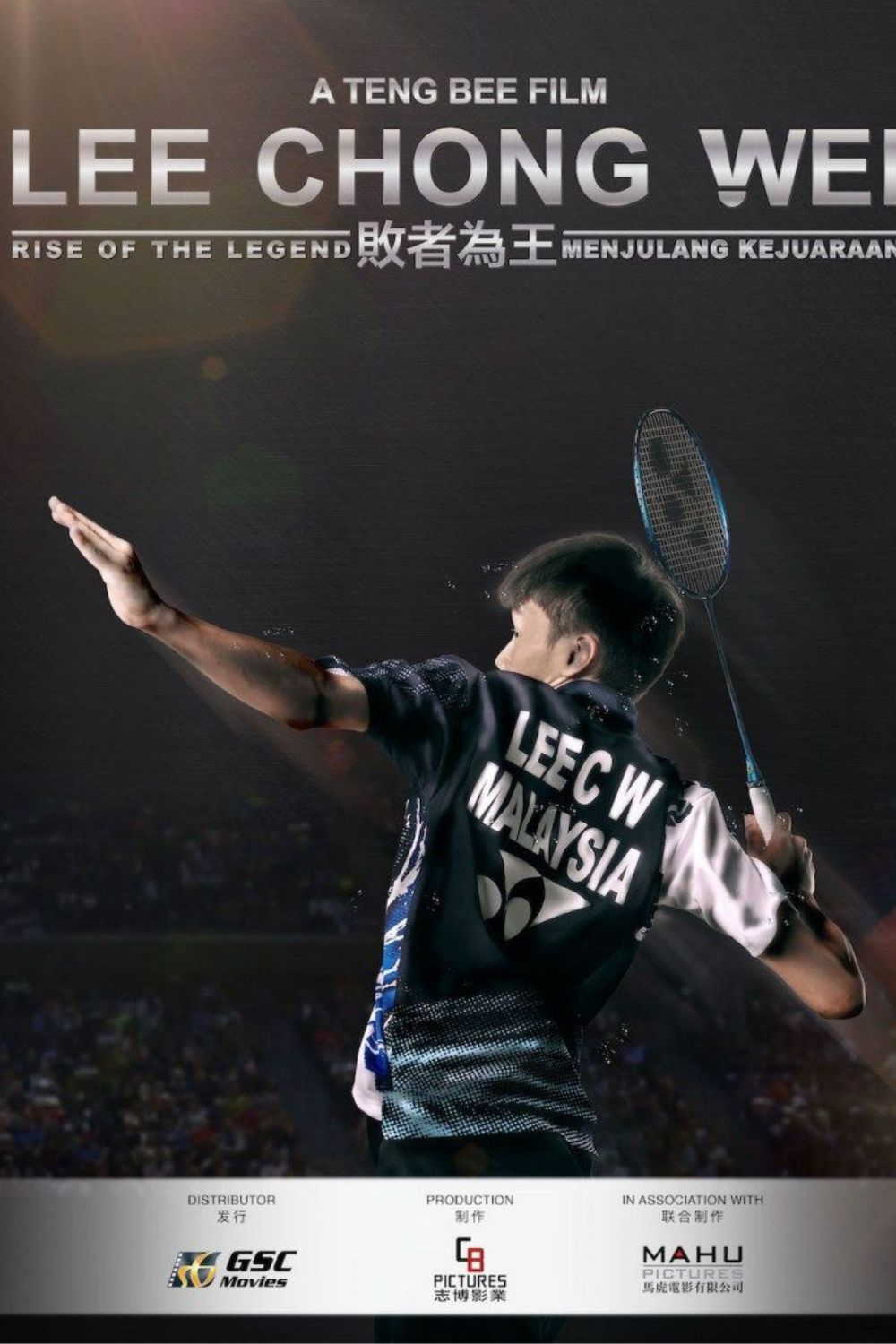 Furthermore, the movie premiered at the Bukit Jalil National Stadium on 9 March 2018. Likewise, the movie was released nationwide on 15 March 2018.
Check out Lee Chong Wei's jersey. Click to buy!
What Is Lee Chong Wei's Net Worth? Net Worth, Salary & House
Lee Chong Wei is the former world number one men's badminton player. Lee has accumulated his net worth throughout his playing career.
According to various reports, Lee Chong Wei has a net worth of $16 million. Likewise, he has collected US$1.85 million in prize money throughout his career.
In the meantime, Lee Chong Wei endorses 100 plus isotonic drinks, Yonex badminton rackets, the Kaspersky antivirus program, and many other products.
House
Lee Chong Wei lives with his wife and children in Kuala Lumpur. Property dealers Orlando Holdings gifted Lee Chong Wei a condominium worth RM 1.5 million.
They gifted the condominium due to Lee's significant contribution to Malaysian Sports.
The condominium contains a fully-furnished three-bedroom unit on 1,100 sq t land in Taman Maluri. The owners can easily see the capital's Kuala Lumpur City Centre from the House.
Cars
Lee Chong Wei is one of Malaysia's richest young multimillionaires. This Malaysian badminton player revealed that his true passion is investing in fast cars, aside from challenging himself in the sport.
BMW X6 Coupe
Ferrari F430
Audi R8
Bentley Continental GT1
You might be interested in reading about:<<Samantha Bricio Bio: Early Life, Career, Boyfriend & Net Worth >>
Update For 2022
The former Olympian badminton player revealed that his wife, Wong Mew Choo, is pregnant with their third child.
Currently, he is working as a coach and staying in Malaysia.
The Popularity Graph
The popularity graph of lee Chong Wei for the current year seems low after his retirement although it raised in the month of June.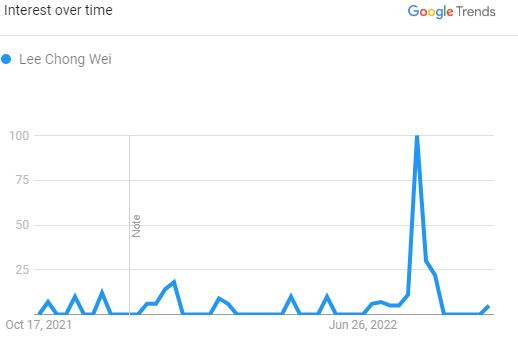 Social Media Presence
He is a famous personality on Instagram, Twitter, and Facebook. Lee has a fan following of 1 million on his Twitter accounts. Furthermore, he has 844k Instagram followers.
Lee posts a lot about his family, children, and vacation trips. Likewise, he also posts several pictures of him playing badminton and winning awards and trophies.
Due to his immense popularity worldwide, Lee receives hundreds and thousands of likes in a single post.
You can follow Lee Chong Wei through the following accounts.
Facebook: 1.3 million Followers
Twitter: 1 million Followers
Instagram: 1.2 million Followers
Some FAQs:
Who was Lee Chong Wei's coach? Who was his first coach?
Tey Seu Bock was the coach of this former renowned badminton player. Likewise, his first coach was Misbun Sidek.
What is Lee Chong Wei's career record? How was his comeback?
According to his records, he has a comparatively good professional record of 713 wins and 135 losses.
With his comeback, Lee Chong Wei won seven straight points to level 20-20 with the five-time world champion before winning 23-21.
Is Lee Chong Wei the best badminton player in the world?
Lee is one of the best badminton players ever to play the sport. He is compared to other super players like Chen Long and Lin Dan.
Who is Lee Chong Wei married to?
The former badminton player is married to Malaysian badminton player Wong Mew Choo. Together, they have two adorable children.
How many times has Lee Chong Wei won the world championship?
If we talk about the world championship he has won the world championship four times in his professional career.
How many Olympic games did Lee Chong Wei compete in?
During his career as the news says, Lee Chong Wei competed in four Olympic Games per his record.
What was Lee Chong Wei named for the 2020 Tokyo Summer Olympics?
He has been named as Malaysia's chef-de-mission for the 2020 Tokyo Summer Olympics.
Which badminton racket does Lee Chong Wei use?
Before retirement, Lee Chong Wei was mostly seen using Yonex Duora 10, Yonex Voltric Z Force 2, Yonex Voltric Z Force, Yonex Voltric 80, and Astrox 99 badminton rackets.
What is Lee Chong Wei's highest ranking?
He was ranked number #1 on World ranking on 29 June 2006. This is considered his highest ranking.
How fast is Lee Chong Wei smash?
Lee Chong Wei has been credited with the fastest badminton smash in the world at 408kph.
(Make sure to comment down below if any information regarding Lee Chong Wei is missing.)
You might be interested in reading about:<<Rafael Nadal Bio – Personal Life, Tennis Career & Net Worth >>