The nine-time Icelandic Footballer of The Year is one of the best athletes, let alone footballers come out of Iceland.
Gylfi Sigurdsson is currently playing for Everton Football Club, where he is one of the highest-paid players in the league, thanks to his dedication and abilities on the field.
Sigurdsson has been vital in the emergence of Icelandic Football as they reached their first-ever major international tournament when they played in the 2016 UEFA EURO.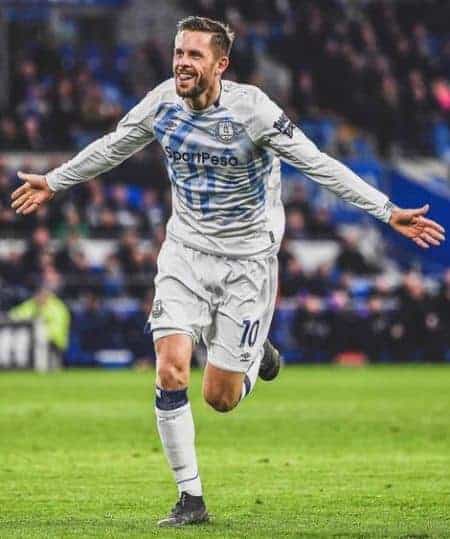 They followed that with their first-ever appearance at the 2018 FIFA World Cup in Russia. Both those tournaments would not have been possible without the contributions of Gylfi.
In this article, we look at his career, statistics, family, wife, net worth, salary, and career achievements.
The Icelandic international has achieved a lot in his career; therefore, this might take a while. So bear with me, and let's get started on this journey with some quick facts.
Quick Facts
| | |
| --- | --- |
| Full Name | Gylfi Thor Sigurdsson |
| Birth Date | 8 September 1989 |
| Birth Place | Reykjavík, Iceland |
| Known as | Ice Man |
| Religion | Christian |
| Nationality | Icelandic |
| Ethnicity | White |
| Education | Unknown |
| Horoscope | Virgo |
| Father's Name | Sigurdur Adalsteinsson |
| Mother's Name | Unknown |
| Siblings | Yes |
| Age | 34 Years Old |
| Height | 6'1″ (1.86 m) |
| Weight | 76 kg / 165 lbs |
| Build | Athletic |
| Eye color | Blue |
| Profession | Football Player |
| Active years | 2008-present |
| Position | Attacking midfielder |
| Club | Everton, Swansea, Tottenham |
| Number | 10 |
| Current Team | Everton |
| Awards | Premier League Player of the Month. |
| Marital Status | Married |
| Wife | Alexandra Ivarsdottir |
| Kids | Arriving soon |
| Net Worth | $9 million |
| Social Media | Instagram |
| Merch | Jersey, Boots |
| Last Update | November,2023 |
Gylfi Sigurdsson: Early Career & Life
Sigurdsson was born into a football-loving family. His father, Sigudur Adalsteinsson, an Icelandic Fisherman, was a keen football lover, and his older brother, Olafur Mar Sigurdsson.
Therefore, Gylfi was exposed to football as early as the man could remember.
His father was so passionate about young Gylfi's football career that he even rented a warehouse so that the Icelandic International could train in the harsh cold winters of Iceland.
Similarly, Sigurdsson's brother was as ardent about football, if not more than his father. For instance, Olafur went to a coaching school to help Gylfi become the best.
When the Everton midfielder was 13 years, his father and his brother took him to FH Hafnarfjordur to play for Breidablik.
Sigurdur decided to go to Breidablik mainly because they built an indoor hall with a full-sized artificial pitch recently. Hence, Gylfi could train regardless of the weather conditions outside.
Ante Rebic Bio: Career, Net Worth, Stats, Transfer market, Instagram Wiki >>
From early on in his career, the Icelandic International was very good at shooting and passing, which are his main assets.
Although he had the potential to become a good footballer, no one could have imagined the impact Gylfi would have on Icelandic Football later on in his career.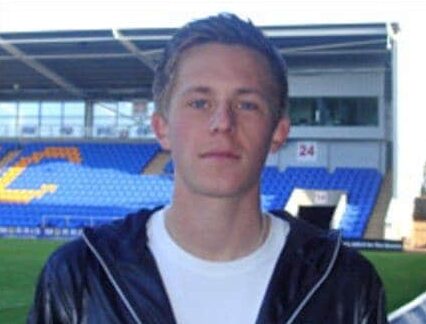 Gylfi mesmerized many people with his performances. Not only was the Everton attacker talented, but he was also a hardworking player who had leadership capabilities as well.
As a result, clubs from England were interested in his services.
Eventually, the Icelander signed on an academy scholarship for Reading on 1 October 2005. Sigurdsson had been on trial with Preston North End. However, Reading offered him better services.
For the next three years, the midfielder spent time adapting and developing his skills playing for the youth and reserve team until he made his debut for the senior team.
Gylfi Sigurdsson: Career (Club & Country)
The professional career of Gylfi Sigurdsson began in the 2008-09 season in which he was given the number 34 for Reading.
Although he did not feature in a 2-1 win at Dagenham & Redbridge, Sigurdsson gained valuable first-team experience that helped in his football career.
After two weeks, the Icelander made his first-team debut against Luton Town as a 59th-minute substitute as his side won 5-1. As time progressed, the Everton midfielder managed only a handful of minutes.
Hence, Gylfi signed for Shrewsbury Town on a one-month loan spell.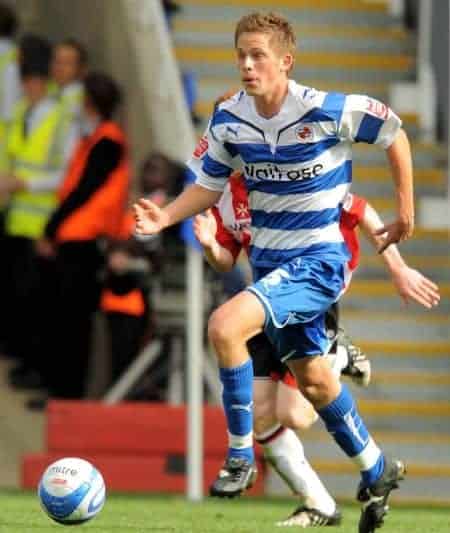 The midfielder never lacked quality; however, his character and physical attributes needed development.
For this reason, Gylfi's first year of professional football was full of loan spells to lower league clubs to gain valuable experience.
During his loan spells to Crewe Alexandra and Shrewsbury Town, Sigurdsson managed to score four times in 24 appearances.
The following year was Gylfi's breakthrough season as he bagged the Player of the Year award at Reading.
Frank Lampard Bio: Career, Stats, Net worth, Clubs, Wife Wiki >>
Some of the notable moments of that season were his first goal for Reading against Burton Albion, which was a screamer from 35 yards out.
Also, Sigurdsson played a significant part in Reading's deep run in the FA Cup, which included wins over Premier League teams like Liverpool, Burnley, and West Brom.
It was a fantastic year for the Icelandic international as he finished the season with 20 goals in 44 matches.
Due to his fabulous performances for the Championship club, Gylfi attracted a host of top Premier League clubs but eventually committed his future to the club by signing a three-year contract.
However, signing a new contract was not enough to keep the star midfielder at Reading because the Icelander signed for 1899 Hoffenheim for a reported £7 million.
For the second consecutive year, Gylfi bagged the Player of the Year award.
Despite starting only 13 matches for the club, the attacking midfielder managed to score ten times for the club and provided a further two assists during his award-winning season.
Premier League Journey
The talented Everton attacker's journey in the Premier League started with the Welsh club Swansea City. Added to that, Sigurdsson joined the club during the winter transfer window of the 2011-12 season.
Due to disagreements with his new manager at Hoffenheim, Gylfi had to move out to look for playtime. Like a duck adapting to water, Gylfi adapted to the Premier League instantly.
On his debut for the Welsh club, Sigurdsson provided the winning goal against English giants Arsenal.
It would be an indication of the impact he would have on the Premier League.
For his impressive performances, the Icelander bagged the Premier League Player of the Month for March. As a result, he became the first Icelander to win the award.
The Everton attacker amassed 18 appearances for the club during this stint and scored seven goals along with four assists.
Following his outstanding outings for the club, Swansea agreed to a £6.8 million fee for the talented midfielder with 1899 Hoffenheim.
On the other hand, things couldn't get any worse as the Welsh-based club. Not only did they lose their manager Brendan Rogers to Liverpool, Sigurdsson too declined the offer to join the club permanently.
As it later turned out, the Iceland international had been in contact with Tottenham Hotspur, who eventually signed him on 4 July 2012 for £8 million. Gylfi scored his first goal for the club against Carlisle United in a League Cup tie.
Mason Mount Bio: Stats, Salary, Instagram, Clubs Wiki >>
But ultimately, the Icelander's time at the club was not very fruitful. He managed a total of 13 goals and 9 assists in 83 appearances. By a player of his standard, it was nowhere near the best.
The Icelandic international was a shadow of the player he was at Swansea. Playing football at Tottenham seemed like a nightmare for Gylfi, as most of the time, he featured as a substitute.
Sigurdsson never managed to cement a starting place at the London-based club. Therefore, to resurrect his career, he decided to rejoin Swansea.
With the welsh based club, Sigurdsson had gained a worldwide reputation for himself.
So when the welsh established club came calling, it was a no-brainer. It was as if the man had been reborn.
Sigurdsson quickly regained his form and started playing like the player we all knew he was.
This time though, Gylfi stayed at the club for a little longer as he helped them become an established Premier League club.
Phil Foden Bio: Wife, Son, Stats, Career, Net Worth Wiki >>
The midfielder remained at the club for three years, appearing 112 times for the Welsh-based club scoring 30 goals and assisted 25 times.
In his final season at Swansea, Gylfi single-handedly rescued them from relegation with his nine goals and 13 assists.
Due to his impressive form, Everton swooped in and signed the Icelandic attacker for a club-record £40 million with potential add-ons.
The Everton midfielder scored on his full debut for the club with a sublime 50 yards goal in the UEFA Europa League match against Hadjuk Split.
As of now, Gylfi has appeared for the club a total of 85 times. At the same time, the Icelander scored 22 goals and provided 14 assists for his teammates.
At the moment, Sigurdsson is one of the most important players for Everton. The midfielder is working tirelessly to vie for a place to play in Europe next season.
International Career
The Everton midfielder's international journey with the 2008 U19 European Championship qualifying.
In particular, the Icelander's individual performances were the only positive from the campaign as Iceland U-19's could not qualify for the finals.
Gylfi performed outstandingly for the underage group level for Iceland and deservedly got his call up to the senior national team in May 2010.
He made his full debut against Andorra in a 4-0 win in which the attacker provided the assist for the second goal.
Over time, Sigurdsson has probably become the best player in the Iceland national team.
The midfielder's international career highlight has to be the two UEFA Euro 2016 qualifying matches against the Netherlands, along with countless match-winning performances.
Sigurdsson scored two goals in the first leg and, on top of that, scored another in the return leg.
Iceland beat the mighty Netherlands two times in a row, and Gylfi was the best player in both those matches.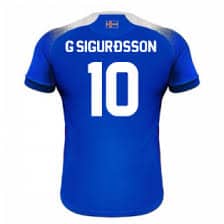 During the 2016 UEFA European Championship, Iceland reached the quarterfinals of their first-ever major tournament with the help of Gylfi Sigurdsson.
On top of that, the small Baltic nation reached its first FIFA World Cup in 2018.
The national team is highly successful as a result of Gylfi's commendable performances.
On 8th October 2018, Sigurdsson scored a brace against Romania, which helped Iceland earn a place. Play-Offs for the chance to fight for a place at UEFA Euro 2020 final tournament.
Career Achievements
March 2012 Premier League Player of the Month
Football League Championship Player of the Month 2010
2009-10 Reading Player of the Season
2010-11 Hoffenheim Player of the Season
Iceland's Footballer of the Year: 2010, 2012, 2013, 2014, 2015, 2016, 2017, 2018, 2019
2013, 2016 Icelandic Sportsperson of the Year
2015-16, 2016-17 Swansea City Player of the Season
You can check the transfer rumors of Gylfi here.
Gylfi Sigurdsson : Stats
| | | | | | |
| --- | --- | --- | --- | --- | --- |
| | | | | | |
| | | | | | |
| | | | | | |
| | | | | | |
| | | | | | |
| --- | --- | --- | --- | --- | --- |
| | | | | | |
| | | | | | |
Gylfi Sigurdsson: Net Worth & Transfer Market
Just like many other professional footballers, Gylfi has amassed a fortune playing football at the highest level. The multimillionaire Icelander has a net worth of $9 million.
The attacking midfielder is one of the best-paid Premier League players, thanks to the contract he signed with Everton in 2017.
As per the agreement, Gylfi is earning £107,000 per week or £5,200,000 per year. It means that the average person in the U.K has to work for 14 years to make the money that Gylfi earns in a month.
The Everton attacker has played for several clubs during his career. His first transfer to 1899 Hoffenheim from Reading cost a reported £7 million.
Thereafter, the Iceland midfielder joined Tottenham Hotspur for £8 million and stayed only for a year before moving back to Swansea.
Even though Sigurdsson was not performing for Tottenham, Swansea knew the player's quality and bought him for £8.2 million.
For instance, Gylfi rewarded the club's faith in him handsomely as Everton came calling for his services during the 2017-18 season.
Subsequently, Gylfi joined Everton for an initial £40 million with £5 million in potential add ons.
Swansea could not believe their luck as they made a massive profit of nearly £35 million on a player they signed just three years ago.
At the time, it seemed like a good move for both parties, but as it turned out, Swansea got relegated the same season.
The Iceland international was an essential part of the team, and without Gylfi, the team struggled. This goes on to show the importance of the player and his influence currently at Everton.
Net Worth of Gylfi Sigurdsson in Different Currencies
Here is the net worth of Gylfi Sigurdsson in different currencies, including the cryptocurrency and BitCoin.
Currency
Net Worth
Euro
€

7,727,085

Pound Sterling
£

6,514,245

Australian Dollar
A$

11,984,742

Canadian Dollar
C$

11,087,505

Indian Rupee
₹

673,420,050

BitCoin
฿

135
Gylfi Sigurdsson: Wife, Family, Lifestyle
Sigurdsson is a lucky man not only on the pitch but off it as well. The Everton attacker is married to Miss Iceland 2008, Alexandra Ivarsdottir.
She works as a fashion blogger and is a businesswoman herself. As a result, the Iceland international has impeccable clothing sense himself.
Even though the couple has been waiting for their child, who is arriving soon, at present, make it up by treating their dog Koby as their kid.
Koby is a lucky dog as he travels with the couple on all of their vacations, enjoying a luxurious life. Even the dogs of millionaires are treated like royalty, and Koby is a prime example of this.
It seems as though the competitive spirit runs through the family genes as his brother Olafur is a professional golfer while his father, Sigurdur Adalsteinsson, is one of the best and most popular fishermen in Iceland.
Not only is Gylfi well known in his country, but his father is also as famous as him. All I can say is that the Sigurdsson family is one competitive bunch of athletes.
Social Media Presence
Instagram: 239k followers
Some FAQs
Is Gylfi Sigurdsson injured?
Gylfi suffered from a knee injury in March 2018.
What position does Sigurdsson?
Sigurdsson plays for the Midfielder position.
What is the Jersey Numbers of Gylfi?
Gylfi wears the Jersey number of 10.
Is Sigurdsson Arrested?
Sigurdsson was been arrested on suspicion of sexual harassment of a child and was released on bail.
What is the Kit Number of Gylfi?
The information regarding the Kit number of Gylfi is still unknown on the internet.