The sports world is home to some of the most talented people on the planet. But, along with talent and ability, athletes also have an incredible volume of attractiveness. In addition to the athletes, their wives and girlfriends are also always in the public eye.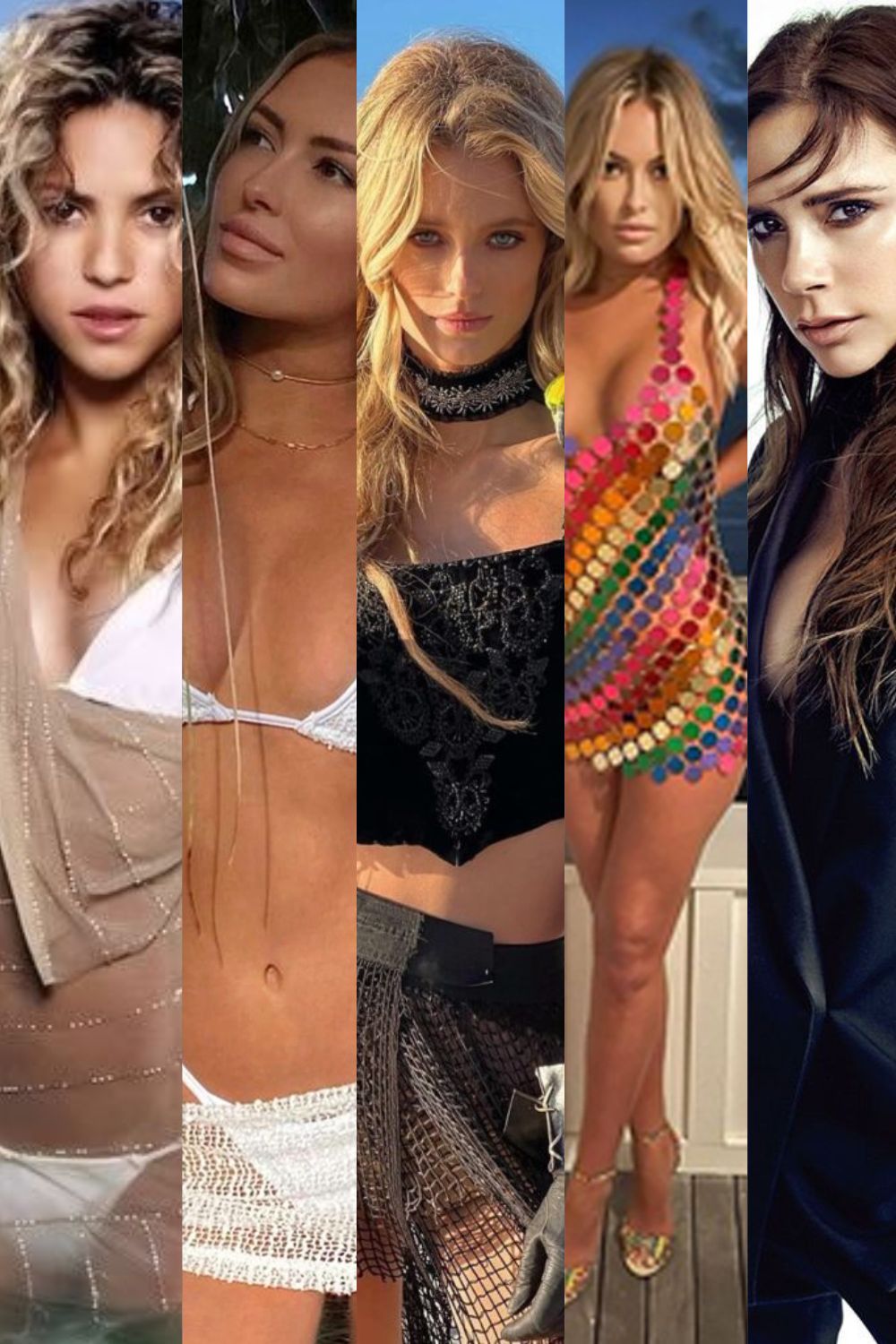 So, fans expect no less from their significant others.
Top 12 Hottest WAGs
Behind every athlete, gorgeous women are cheering and supporting them. These women make the sports world even more interesting.
Today we present you a special list of some of the incredible women who have found their love with some of the most successful athletes. (Reminder: The numbers of followers mentioned on the WAGs Instagram are as of May 2023).
Keep tuned till the end because the list just gets better:
12. Kate Bock – Kevin Love
Another NBA girlfriend on the list is Canadian model Kate Bock. A Photographer mutual friend introduced her to Kevin in 2016, and they have been inseparable ever since.
Likewise, Kate has appeared in magazines such as sports, illustrated swimsuit edition, Elle, and maxim. She has also modeled for victorias secret.
They announced their engagement via social media back in February 2021.
In 2022 the couple is finally married, Kate Bock and Kevin Love's Wedding happened with A Great Gatsby inspired theme and the Ceremony was at the New York Public Library.
11. Edurne García Almagro – David de Gea
Edurne is a Spanish singer, actress, and TV show presenter. Garcia started her musical career at the age of 9, attending various auditions.
Alongside her musical career, she frequently appears in reality shows and TV shows. Edurne joined the cast of Mira quién baila and was one of the judges of the 2019 show idol kids.
Her albums have enjoyed magnificent success in her home country, along with various awards.
It is unknown when and how Edurne and De Gea met. However, the couple welcomed their first child, a daughter, in 2021.
10. Antonella Roccuzzo – Lionel Messi
Antonella and Messi grew up in the same town in Argentina. They knew each other but had to part ways when Messi moved to Spain with his family.
However, they met again years later and began dating eventually in 2008. The couple has three children together. Their wedding ceremony took place in 2017 in a lavish ceremony attended by 250 guests.
The Argentinian beauty studied to become a dentist but discontinued.
However, having her name linked with the superstar Messi has brought a lot of attention to her.
She now has 20.4 M followers on her Instagram and more on other social channels.
She enjoys her time modeling and taking care of her family.
Recently, they headed to Ibiza on a family vacation, and they both showed off their toned and tanned physique in a picture on the current news.
9. Perrie Edwards – Alex Oxlade-Chamberlain
British singer Perrie Edwards is best known for being a member of a popular girls' group, little mix.
She began her career on the reality show X-factor, where the group was formed and eventually bagged the winners' award.
Little Mix has since then generated a huge fan base worldwide, along with their albums topping the charts.
The gorgeous blonde was previously engaged to singer Zayn Malik, but it did not work out.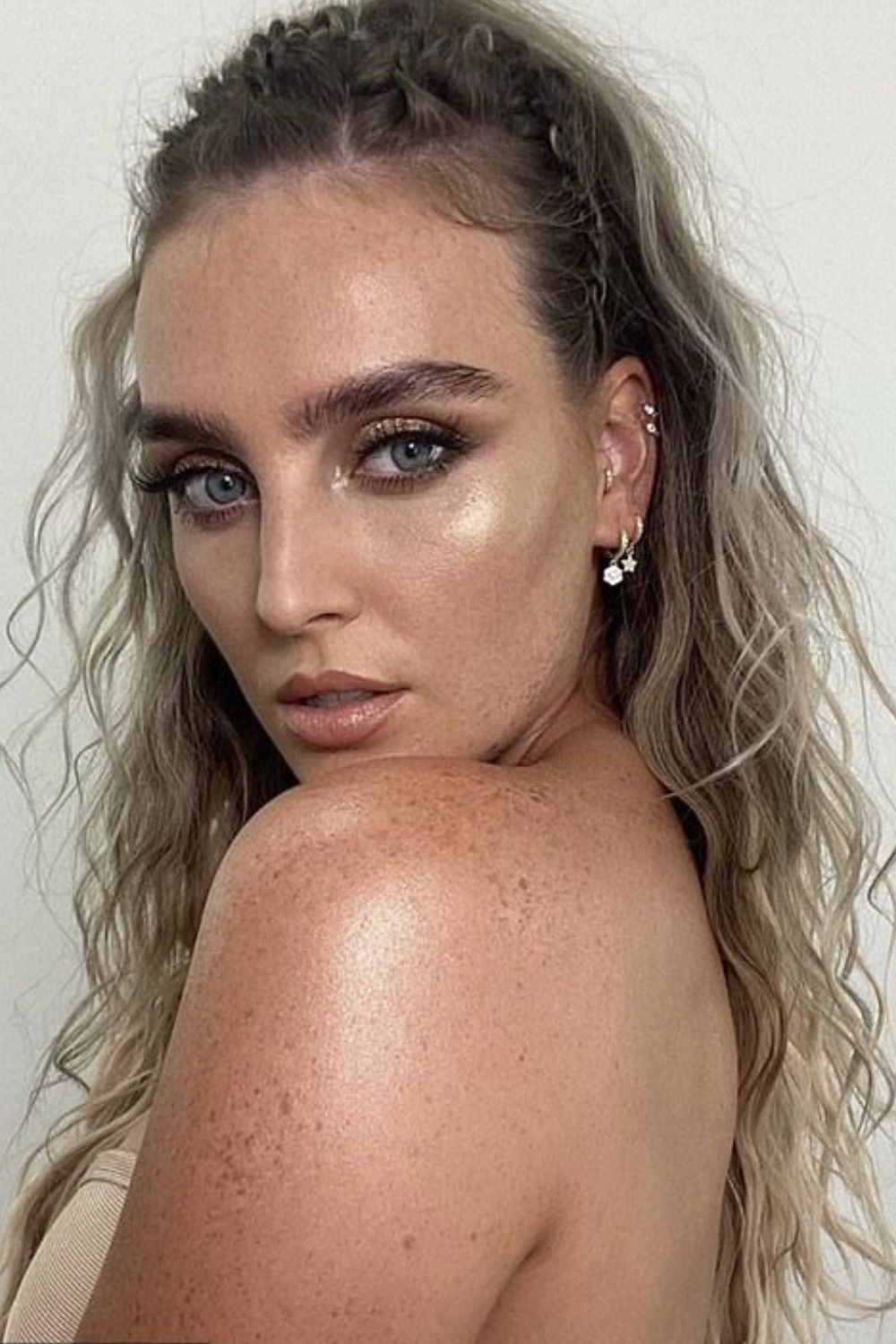 Likewise, she met Chamberlain sometime in 2017, and they officially began dating later that year. Perrie loves supporting her partner in his games.
During the coronavirus pandemic lockdown, the couple frequently shared shots of them having a happy time together. Although the couple has not tied the knot yet, they have occasionally hinted that they are ready to do so.
During a recent Q&A with fans, Alex said that his pop star girlfriend was the 'perfect wifey.'
In an Instagram post of May 2021, Perrie announced that the couple was expecting, also calling Alex Her soulmate.
8. Pilar Rubio – Sergio Ramos
Pilar Rubio is a Spanish TV presenter famous for hosting programs like Sé lo que hicisteis, Operación Triunfo, and El Hormiguero. Likewise, Rubio is also a published author who enjoys blogging.
She won the best television presenter award in 2007 with Premio Joven.
The Spanish edition of the FHM magazine elected her as the sexiest woman in the world twice, in 2008 and 2009.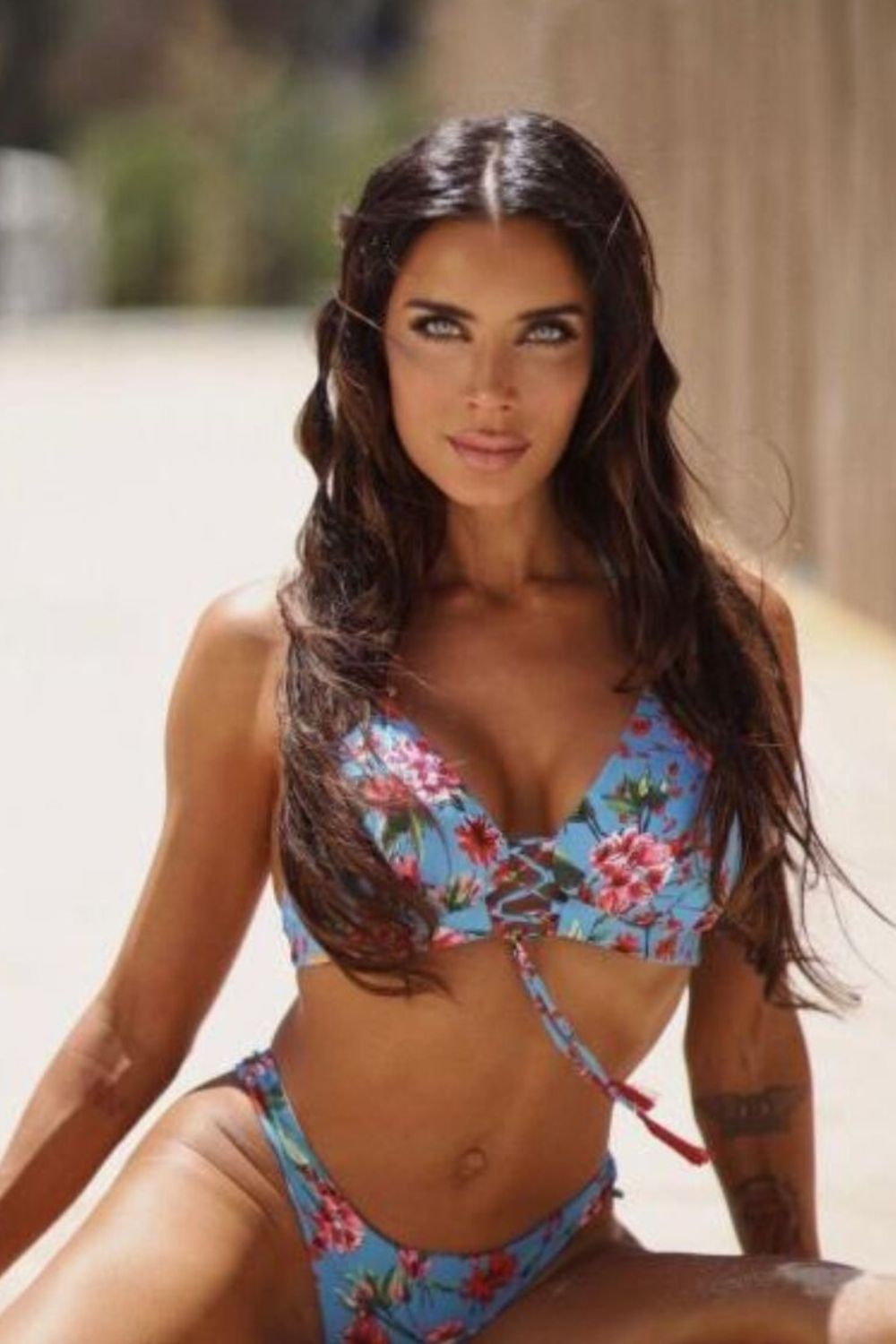 With piercing blue eyes and a perfectly toned body, Pilar holds a model-like persona. In fact, she occasionally models for brands as well.
Moreover, Pilar follows a strict training regime that keeps her body in shape even after having four kids.
She doesn't miss any opportunity to share her workout photos and health tips on social media.
She and Sergio began dating in 2012 and got married in 2019. The couple has four children.
Amazon's Most Reviewed Cheer Shoes
7. Gisele Bundchen – Tom Brady
Athletes and models seem to make great pairs! Another model on the list of hottest WAGs of 2022 is the gorgeous Brazilian model. The talented woman is also an activist and businesswoman.
People familiar with the modeling world must be familiar with Gisele, one of the world's highest-paid models.
Forbes has previously listed her in the lists, as the most powerful woman globally, and the 'highest-paid' woman in entertainment; the couple together were listed as the 'highest-paid celebrity couple.'
Before she met Brady, she dated Leonardo di Caprio, and they even made it to the people's most beautiful couples list.
But, unfortunately, the relationship did not last very long because of incompatible lifestyles.
A mutual friend introduced the NFL quarterback and the supermodel on a blind date in 2006. They tied the knot in 2009 and have two kids together.
6. Victoria Beckham – David Beckham
Victoria Beckham doesn't need an introduction as the wife of David Beckham; she is a superstar of her own.
Mrs. Beckham rose to fame in the 1990s as a member of a prominent girls' group, spice girls.
Likewise, Victoria and David met in 1997 at a soccer game and got engaged after a year. They welcomed their first kid, Brooklyn, in March 1999 and tied the knot finally in July 1999.
The lavish wedding was the talk of the town. Now they have 4 kids together and even renewed their vows in 2017.
Similarly, her musical career has ended long since, but she still is working as a high-end fashion designer and an entrepreneur.
This diva is one of the richest women in Britain, and the couple together has a net worth of more than $200 million.
She is also an active philanthropist that works for various causes.
5. Amelia Vega – Al Horford
No. 3 on our list of the hottest WAGs is the wife of five-time NBA all-star AL Horford, Amelia Vega. Hartford and Vega are both Dominican.
Similarly, Amelia is a pageant winner, model, and singer. At 18, she won the coveted crown of Miss Universe, the first Dominican to achieve that feat.
The couple married in 2011's Christmas eve in a surprise wedding. The guests arrived thinking it was a normal party, but it turned out to be their nuptials.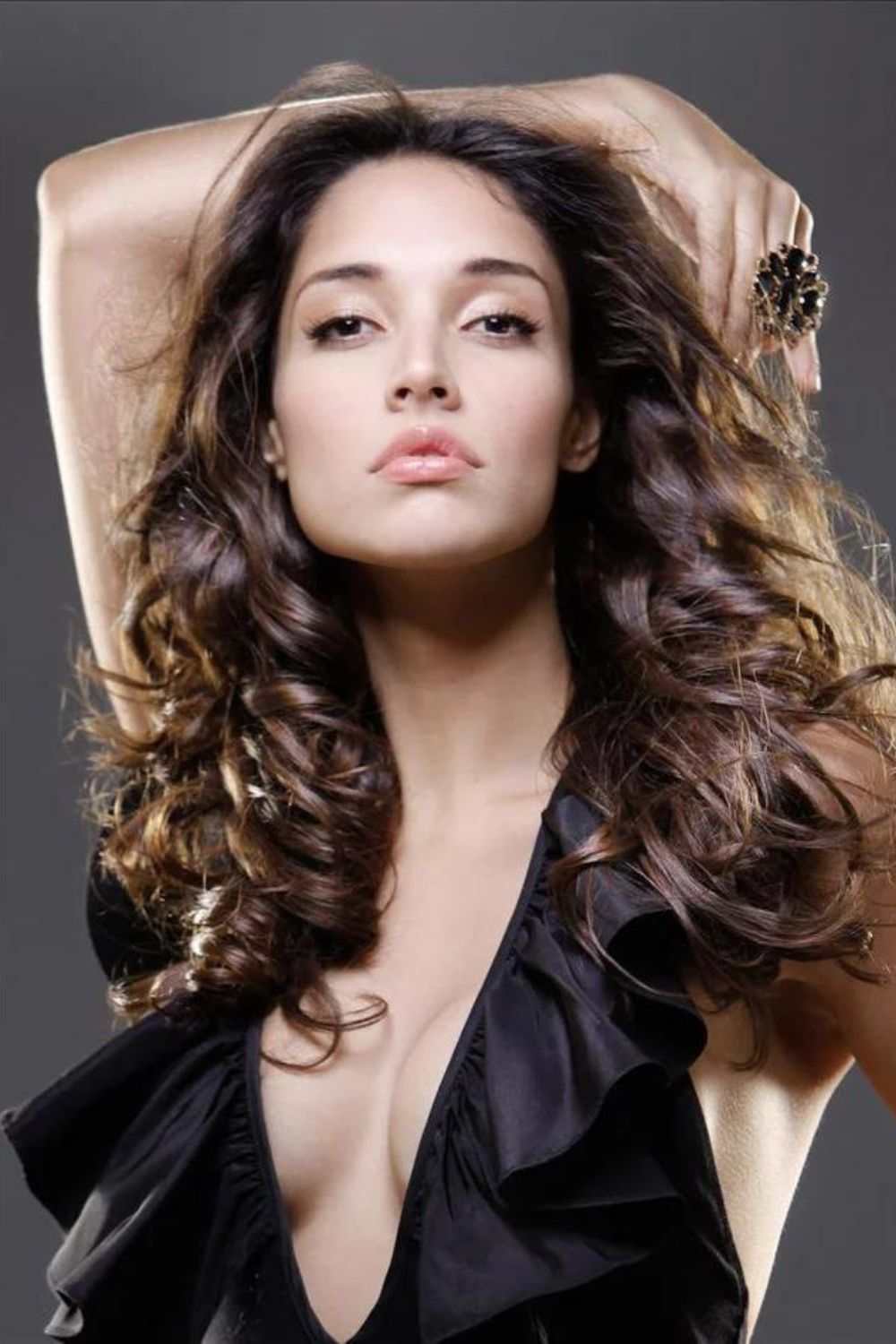 Anyway, the couple lives in the U.S.A now with their 2 kids. While Horford is busy with Boston Celtis, Amelia runs her high-end boutique.
The talented beauty queen is also gifted with musical abilities.
Her first single was released on iTunes in 2010 and became a top Latin song in just a couple of days.
4. Paulina Gretzky – Dustin Johnson
Paulina is the daughter of the legendary hockey player Wayne Gretzky. She is engaged to popular golf player Dustin Johnson since 2013.
34 years old Paulina is a model, actress, and singer. In 2021 she revealed how once she turned down the offer to shoot for playboy after Dustin disapproved.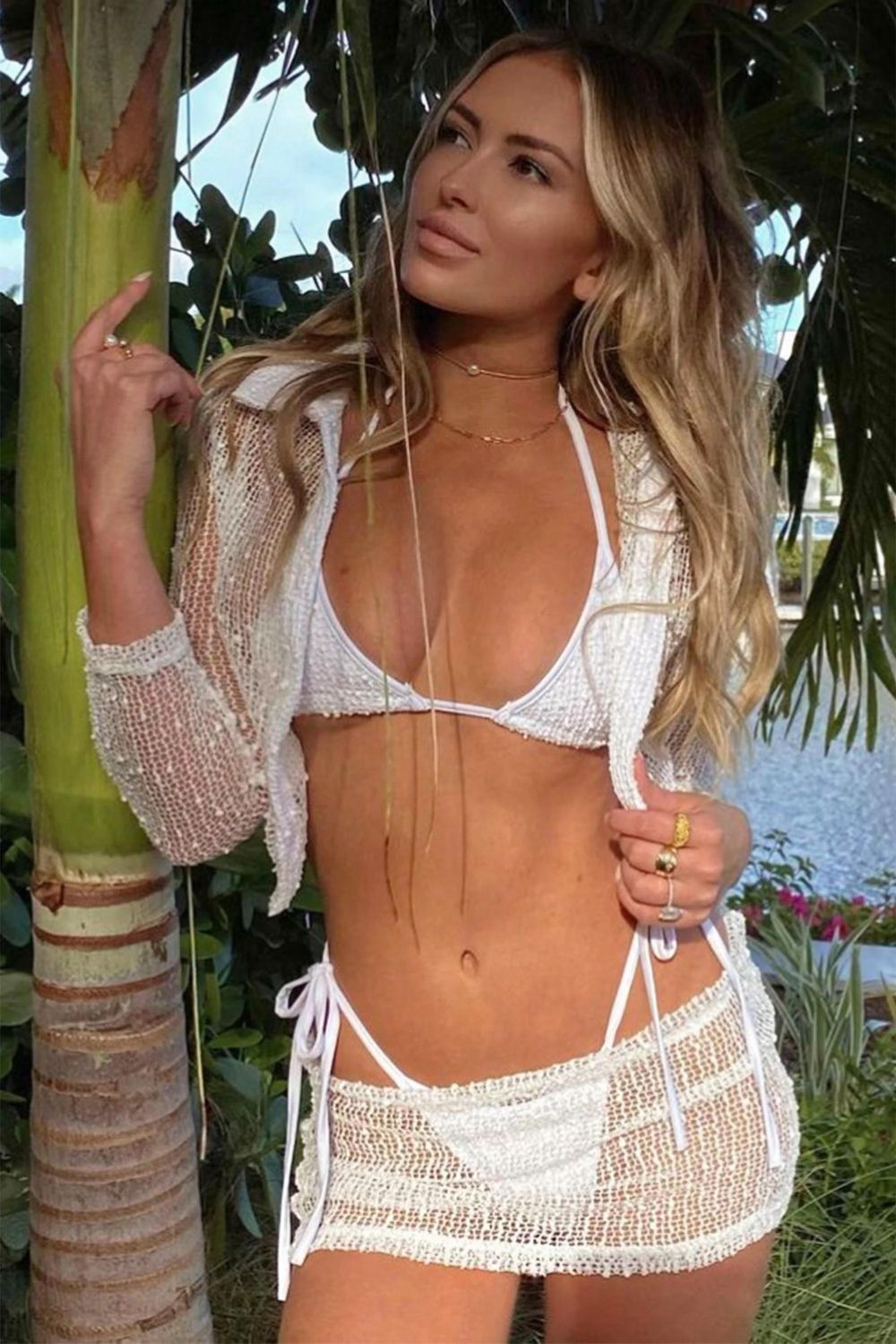 Her relationship with golf has flourished ever since she met Dustin. Paulina was featured on the cover of golf digest in 2014 and occasionally is seen caddying for him, as she did at the 2016 Masters Par 3 tournament.
The couple lives in Florida with their two sons. We can mostly see them attending golf and hockey games together via their social media.
According to the news, they will tie the knot soon, and Paulina is getting herself a Vera Wang wedding dress.
3. Shakira – Gerard Piqué
One of the most famous women and superstars on the list of the hottest WAGs is Shakira. The popular Columbian singer-dancer has been married to footballer Gerard since 2010.
Shakira is often regarded as the queen of Latin music and Gerard as one of the best defenders in the world. So no surprises, their match looks like the one made in heaven.
Similarly, the power couple has an interesting love story. They met first while filming for Shakira's 2010 chart-topper 'Waka Waka,' also the 2010 FIFA world anthem.
Likewise, the relationship was confirmed when the player joined the singer onstage at her concert in pain in 2011.
The couple has 2 kids together but is not married. Shakira revealed in an interview that she enjoys being his girlfriend and is not very interested in getting married.
In the current, she was into controversy for tax fraud charges.
2. Alicia Aylies – Kylian Mbappé
The young superstar of soccer, Mbappé, likes to keep his personal life secret. But it didn't take long for enthusiastic fans to notice his blossoming relationship with the stunning Alicia Aylies.
A mutual friend introduced them in 2018. Fans even spotted her cheering on for team France and other WAGs during the 2018 FIFA world cup.
Likewise, the gorgeous lady is the winner of miss french Guyana 2016, miss France 2017, and participates in miss universe 2017.
At 5'10" tall, Alicia has a body well-suited to be a top-tier model. Her pageantry success made her an overnight celebrity in her home country and is now well-known as one of the hottest wags among football fans.
1. Georgina Rodriguez – Cristiano Ronaldo
Number one on the list of the hottest WAGs is undoubtedly the stunning beauty of Georgina Rodriguez.
Georgina and Ronaldo first met in 2016 and quickly fell in love. It was a meet-cute where Georgina was a sales assistant at a Gucci store. They moved in together and had their first child in 2017 November.
Similarly, Georgina is a Spanish model and a trained dancer as well. She has collaborated with fashion magazines such as Women's health, Nova Gente, and VIP magazine, to name a few.
She is the biggest supporter of her partner and goes to most of the games Ronaldo is playing.
Alongside her biological kid, she lovingly takes care of Christiano's 3 other kids. The fabulous couple has yet to tie the knot but is expected to do it soon.
Needless to say, Ronaldo is one of the most famous people in the world. Georgina's popularity has spiked since she met her beau.
Furthermore, she now has millions of followers on her social media who watch her every move.
Cristiano Ronaldo and Georgina Rodriguez recently bought the most expensive house in Portugal as stated by the current update on them.
Summary
Let's take a quick summary of the list of the hottest WAGs of 2022:
Georgina Rodriguez – Cristiano Ronaldo

Alicia Aylies – Kylian Mbappé

Shakira – Gerard Piqué

Paulina Gretzky – Dustin Johnson

Amelia Vega – Al Horford

Victoria Beckham – David Beckham

Gisele Bundchen – Tom Brady

Pilar Rubio – Sergio Ramos

Perrie Edwards – Alex Oxlade-Chamberlain

Antonella Roccuzzo – Lionel Messi
Edurne García Almagro – David de Gea

Kate Bock – Kevin Love