Ivan Lendl, aka Ivan the Terrible, is a Czech-American former tennis player who was ranked world no.1 in singles for 270 weeks and won 94 singles tiles. He is the only man with a match-winning percentage of over 90% in five different years.
Nicknamed 'the Terminator,' Lendl holds eight major singles titles and also contested a record eight consecutive US Open finals.
Ivan Lendl, born in a tennis-enthusiasts family, started playing tennis from an early age. He came into the limelight as a junior player.
Besides, Lendl has also coached former number-one tennis champion Andy Murray. Under his guidance, Murray recorded two marathon five-set wins at the 2023 Australian Open.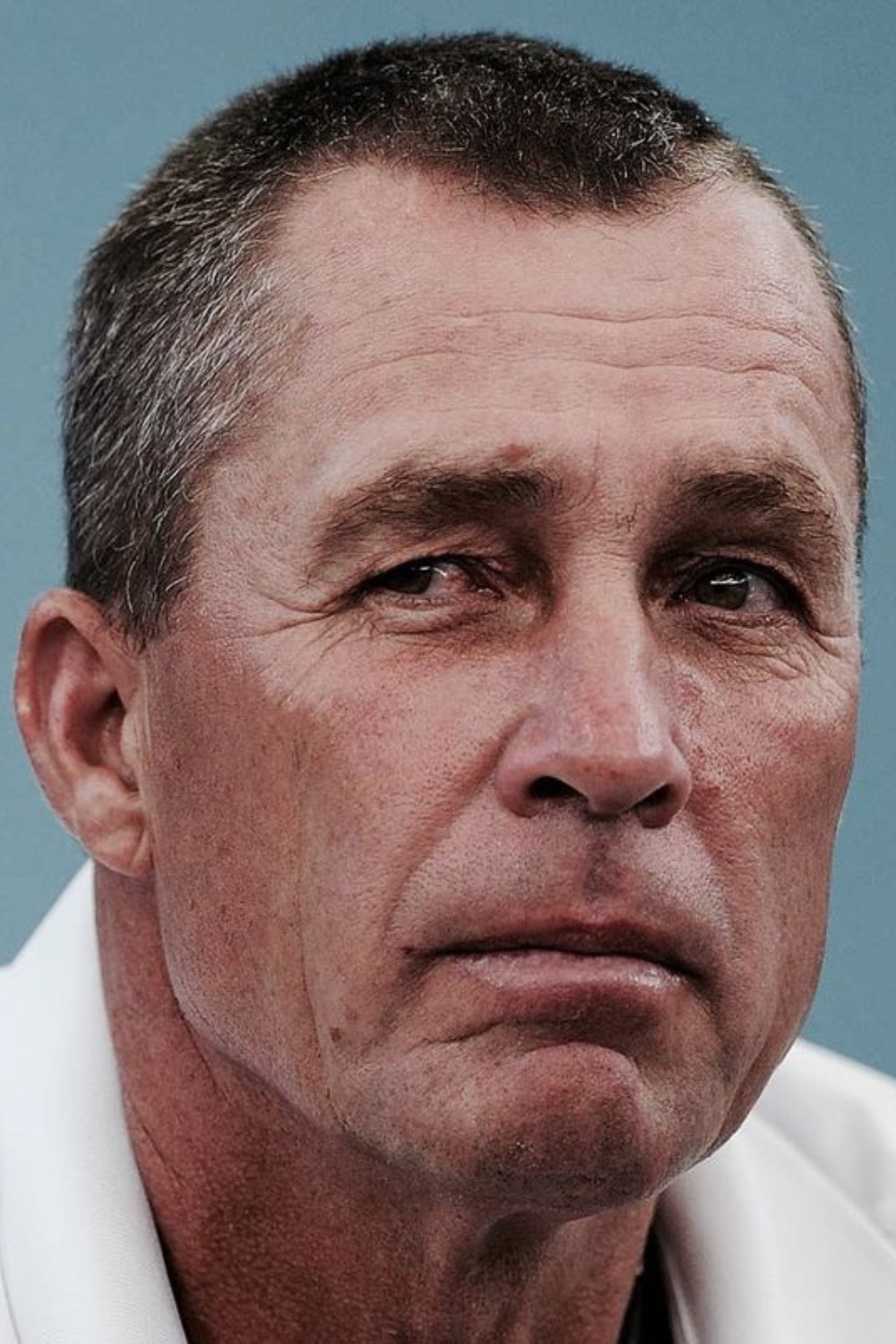 Furthermore, Lendl is married to Samantha Frankel and shares five daughters together.
Follow along to read about his life, career, relationship, controversies, and net worth. But first, let's look at some quick facts about him.
Quick Facts
Full Name
Ivan Lendl
Birth Date
March 7, 1960
Birth Place
Ostrava, Czechoslovakia
Resident
Connecticut, U.S.A, and Florida, US
Nickname
The Terminator, Ivan the Terrible
Nationality
Czechoslovakia (1978-1992), United States (1992-)
Sexuality
Straight
Ethnicity
White
Education
N/A
Horoscope
Pisces
Father's Name
Jeri Lindl
Mother's Name
Olga Lendlova
Siblings
N/A
Age
63 Years Old
Height
6'2″/1.88 m/188 cm
Weight
79 kg/175 lb.
Hair Color
Black
Eye Color
Black
Married
Yes
Wife
Samantha Frenkel
Children
Five Daughters: Isabelle Lendl, Nikola Lendl, Daniela Lendl, Caroline Lendl, and Marika Lendl
Girlfriend
No
Profession
Tennis Coach, Professional Tennis Player (former)
Net Worth
$40 Million
Hobbies
Golf, Pets
Coaching Career
Andy Murray and Alexander Zverev
Style of Play
Running Forehand
Career Record
1068-242 (81.5%)
Career Titles
94 (Stands 3rd in the open era)
Highest Ranking
No.1 (February 1983)
Current Ranking
None
Awards & Achievements

94 Career Titles
WCT Winner- 1982, 1985
Australian Open- 1983, 1990
French Open- 1984, 1986, 1987

Social Media
None
Tennis Merch
Ivan Lendl – The Man Who Made Murray, Vintage Photo
Last Update
April 2023
Early Life, Family & Education
The former tennis champ, Ivan Lendl, was born on March 7, 1960, in Ostrava, Czech Republic, to his father, Jiri Lendl, and mother, Olga Lendlova.
Both of his parents were avid tennis lovers. His father worked as a lawyer in a law firm. Moreover, his father was a chess master who had won junior championships in Bohemia and Moravia.
Jiri was also ranked in the top 15 chess players in Czechoslovakia and played against grandmaster Kasparov in a charity exhibition.
Ivan's father also used to play professional tennis and was the president of the Czech Tennis federation in 1990.
Furthermore, his mother was a professional tennis player and was at one point ranked as the number 2 female player in the country.
Age, Height & Physical Appearance
Ivan was born on March 7, 1960, and is currently 63 years old as of 2023
Since Lendl was born on the 7th of March, his zodiac sign is Pisces. Pisces are understood as complex beings and are also known to be incredibly generous, empathetic, and creative.
Ivan Lendl has an impressive height of 6 feet 2 inches (1.88 meters) and weighs around 79 kg (175 pounds).
More about his physical features, Lendl has black hair and eyes.
Professional Career
Lendl caught the tennis world's attention as a junior player and turned professional in 1978.
In his early professional career, Lendl bagged seven singles titles in 1980 and was part of Czechoslovakia's Davis Cup-winning team that year.
Lendl continued his impressive journey as he guided the Czechoslovakian team to a World Team Cup in 1981. Moreover, his efforts also helped Czechoslovakia become runners-up in 1984 and 1985.
After embarking on a successful career, Lendl migrated to the States. However, his move to the US wasn't seen positively by the Czech government.
The Czechoslovakia Tennis Association regarded him as an "illegal defector" from their country. As a result, Lendl slowly stopped playing for Czechoslovakia.
Successful Years
Ivan Lendl successfully established himself in the US and bought a new house in Greenwich, Connecticut.
Lendl won his first-ever Grand Slam title in 1984 at the French Open by defeating a strong rival, John McEnroe. The French Open victory sparked a series of several victories.
Ivan also bagged the US Open for three consecutive years from 1985 to 1987 and stood victorious in the French Open in 1986 and 1987.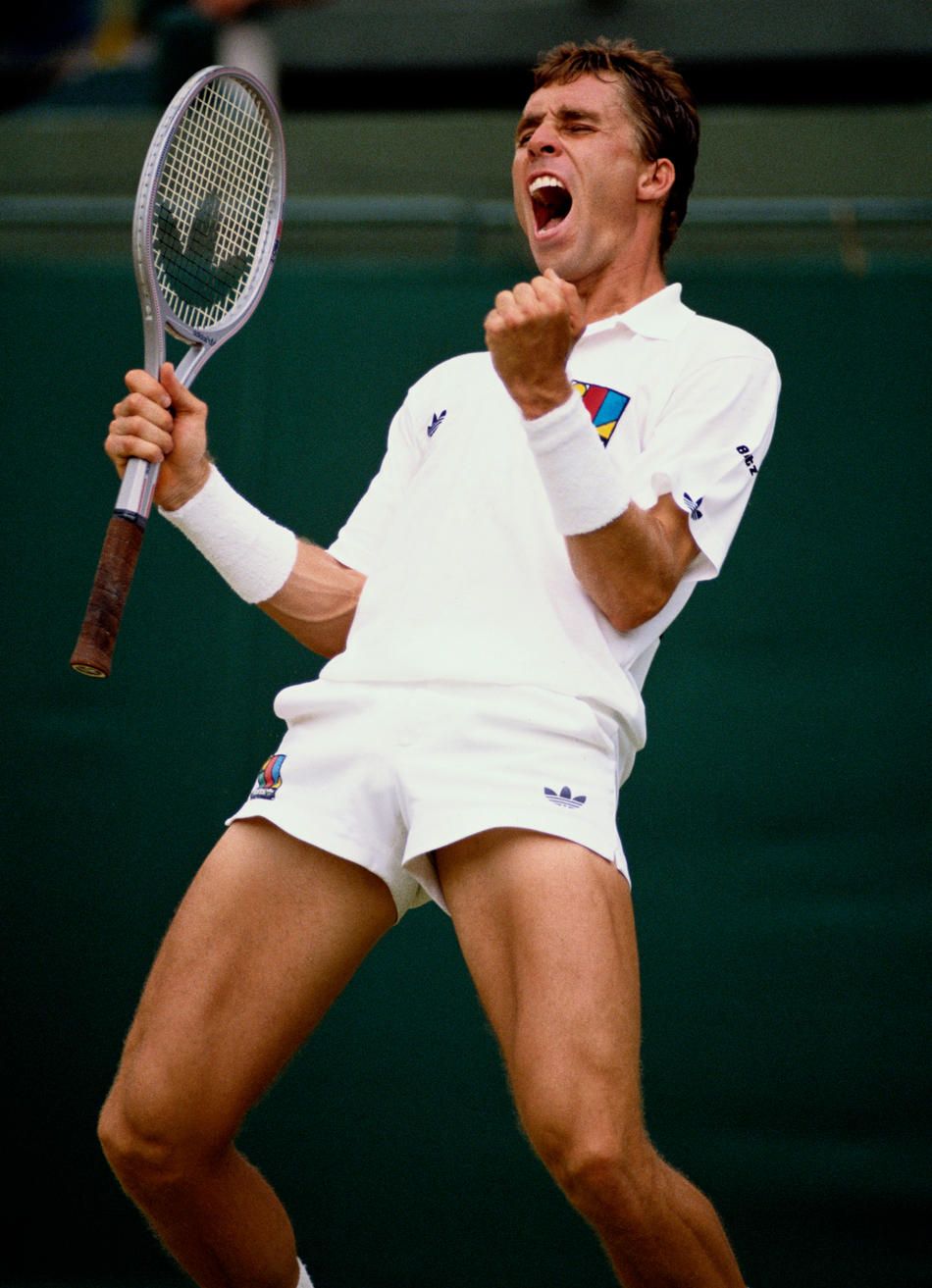 Despite having a splendid career, Lendl never managed to win a Wimbledon title. He reached the Wimbledon finals twice, in 1983 and 1984. However, he lost on both occasions to Becker and Pat Cash.
Likewise, Lendl holds a ridiculous match-winning percentage record. He is the only male tennis player with a match-winning percentage of over 90% in five different years ( 1982, 1985, 1987, and 1989).
Lendl also held the record for reaching ten Grand Slam singles semi-finals. However, this record was broken by Roger Federer at the 2007 Australian Open.
His Last Years
Despite several efforts, Lendl never reached the finals of Wimbledon again. His efforts to win the US Open also went in vain, as he crashed out in the second round of the 1994 US Open, which was his last competitive match.
Later, Lendl faced chronic back pain. His back pain prevented him from playing competitive tennis.
As a result, Ivan Lendl retired on December 21, 1994. He was 34 years old at the time of his retirement.
Awards & Accolades
Lendl is a renowned former world number one male tennis player. In his professional career, Lendl has won an outstanding 94 ATP singles titles. His wins also include 54 non-ATP tournaments.
Career Earnings
Ivan has also won six doubles titles. So, how much money did he earn through his wins? Don't worry. We have got you covered.
Lendl has won a career total prize money of $21.26 million in his professional tennis career. His winnings were a world record at the time.
The former Czech-American tennis player was inducted into the International Tennis Hall of Fame in 2001.
Other Awards
Ivan, regarded as one of the greatest tennis players, won the ITF World Championship four times in 1985, 1986, 1987, and 1990. Likewise, the Association of Tennis Players awarded him the Player of the Year award three times.
In Bud Collins' book 'Modern Encyclopedia of Tennis,' he included Lendl as one of the greatest tennis players from 1946 to 1992.
Lendl was named the ATP Most Improved Player in 1981, and the Tennis magazine titled Lendl's name as "the game's greatest overachiever" during its 40th-anniversary publication.
In honor of Lendl's name, North Korea issued a postage stamp featuring Lendl in 1986.
Playing Style
Ivan Lendl has a unique style of playing. He shoots with a heavy topspin forehand to dictate the play, a style similar to Bjorn Borg's.
Lendl also used to play a sliced backhand in his early career. However, he learned to adjust his style and worked on playing backhand with a significant topspin.
Lendl used to serve with exceptional power, but his serve lacked consistency.
Nicknamed The Terminator & Ivan The Terrible
Lendl received the nickname 'The Terminator' and 'Ivan the Terrible' due to his fierce power and strength.
He used a lot of power in his serves and scared his opponents with his frightening strength with the racket.
Equipment
So, what equipment did Ivan Lendl use in his tennis career?
During his early career, Lendl used Adidas clothing and Kneissl rackets. However, later on, he switched to using Adidas rackets.
As his career neared an ending, Lendl ended his long-term deal with Adidas and consequently signed a deal with Mizuno. Later on, Lendl also used Bosworth rackets.
Diet
Back in the day, Ivan Lendl had terrible serum cholesterol levels due to his diet consisting of half a dozen eggs for breakfast, ample fast food, red meat, and hardly any vegetables or fruits.
However, he improved his diet under Haas' guidance and changed it to include more pasta, soup, vegetables, fruit, water, and rarely an ounce of red meat.
Coaching Career
Apart from playing professional tennis, Lendl is also a coach. He began coaching British tennis player Andy Murray on December 31, 2011. Lendl is said to have improved Andy Murray's consistency and maturity in matches.
Ivan also guided Murray to his first Grand Slam victories and played a significant role in helping Murray win a Wimbledon title, Olympic Gold, and ATP World Title.
Likewise, Lendl has also coached German tennis player Alexander Zverev. However, the duo split due to disappointing results and personal differences.
Zverev reported that Lendl spent more time talking about his dog and golf rather than tennis.
Ivan reunited with the British tennis player Andy in March 2022 in hopes of finding his form and improving his ATP rankings. Lendl helped Murray in his two marathon five-set wins at the 2023 Australian Open. However, he failed to add any majors to his trophy cabinet.
Personal Life
Wife & Children
Ivan Lendl is married to his beautiful long-time partner, Samantha Frankel. The duo tied the knot on September 16, 1989.
Their marriage came six days after Lendl lost in the final of the US Open against Boris Becker.
The couple shares a stable and strong relationship and has five beautiful daughters; Marika, Isabelle, Caroline, Daniela, and Nikola, where Isabelle and Caroline are twins.
Lendl's daughters have also followed the path of sports as his daughters are enrolled in a sports program or are pursuing a sports career.
Marika and Isabelle were a part of the University of Florida's Women's Golf Team. Similarly, Daniela played golf for the University of Alabama Women's Golf Team.
Caroline was a part of the women's rowing team at the University of Alabama. Nikola worked as an instructor at SoulCycle, a fitness company based in New York City.
U.S Citizenship
Lendl had a lifelong desire to become a US citizen and represented the US in the 1988 Olympic Games and the Davis Cup.
Lendl applied for a US Permanent Resident Card in 1987. The US Department declined his request at that time.
However, Lendl was granted a Green card on July 7, 1992, and successfully became a US citizen.
Golf
Among Lendl's diverse interests, golf also ranks as one of his passion and hobby. Ivan Lendl started playing golf after retiring from his professional tennis career in 1994.
Lendl played in a Celebrity Tour and managed to bag a win, reaching a handicap of 0.
The former tennis player has played the Gary Player Invitational charity Pro-Am several times.
Furthermore, Lendl inspired his daughters to pursue golf due to his passion for golfing.
Lendl has also organized his own charity event. In 2004, Lendl started the Ivan Lendl Celebrity Golf Tournament. Currently, he is busy managing his daughter's golf career.
Painting Collection
Lendl also has great admiration for art and paintings. He is a big admirer of Czech painter Alfons Mucha.
Lendl almost had a complete collection of Alfons Mucha's posters. He exhibited his collection in Prague in 2013.
Similarly, his wonderful collection was sold to Czech businessman Richard Fuxa in 2014 for $3.5 million.
What Is Ivan Lendl's Net Worth?
Ivan Lendl has accumulated his net worth through his professional tennis career. He was a prolific tennis player with multiple Grand Slam wins and ATP wins to his name.
Besides playing tennis, he got his hands on coaching some of the best players, Andy Murray and Alexander Zverev.
According to online sources, Ivan Lendl has an estimated net worth of around $40 million as of 2023.
Popularity
Ivan Lendl, playing professional tennis and winning several awards and accolades, has gained thousands of fans from all around the world.
The above graph gives brief information about the popularity of Ian Lendl based on Google searches in the United States over a year.
Frequently Asked Questions (FAQS)
Who is Ivan Lendl's wife?
Ivan Lendl is married to his beautiful wife, Samantha Frenkel, and has five daughters.
Did Ivan Lendl ever win Wimbledon?
The only Grand Slam singles title Lendl never managed to win was Wimbledon. He reached the final twice and lost in straight sets to Becker in 1986 and Pat Cash in 1987.
What is Ivan Lendl's net worth?
Ivan Lendl has an astonishing net worth of $40 million.
Is Andy Murray with Ivan Lendl?
Ivan Lendl joined Andy Murray for a third time in March 2022, after previously helping him to win three Grand Slam titles, two Olympic gold medals, and reach world No.1.