If you are fond of bodybuilding, then there is no way that you are not familiar with the very famous name Jason Isaac Cutler.
The former professional bodybuilder was born on August 3, 1973, in Sterling, Massachusetts, in the United States.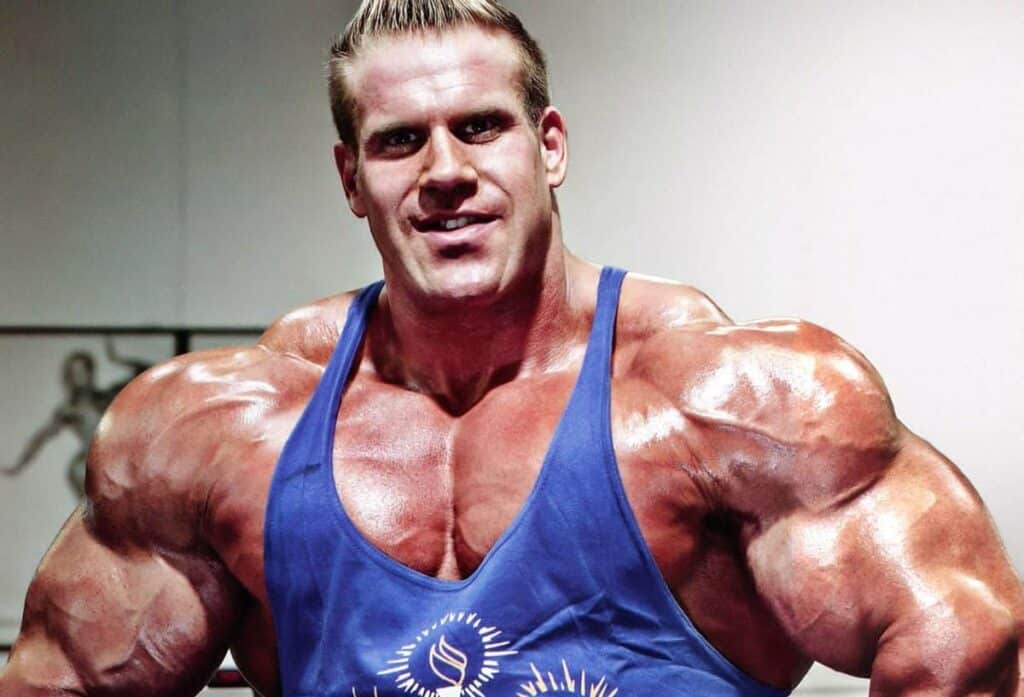 Despite his retirement in 2013, Cutler has been devoted to fitness for a long time.
Today, we will discuss his fitness journey, gaining recognition as a professional bodybuilder, and life after retirement.
Quick Facts
Full Name
Jason Isaac Cutler
Date Of Birth
August 3, 1973
Place Of Birth
Sterling, Massachusetts, US
Nick/Pet Name
Jay Cutler, Cuts
Religion
Not known
Nationality
American
Ethnic Belonging
Caucasian
Father's Name
Not Known
Mother's Name
Not Known
Number Of Siblings
Not known
Education
Quinsigamond Community College
Zodiac Sign
Leo
Age
49 years old
Height
5'9″/175 cm
Weight
310 lb/141 kg (Off-Season)

280 lb/127 kg (Contest)

Eye color
Blue
Hair color
Brown
Shoe Size
Unavailable
Body Measurement
Arms: 22″/57 cm

Waist: 39″/99 cm

Chest: 58″/147 cm

Thighs: 30″/76 cm

Calves: 20″/51 cm

Figure
Mesomorph
Marital Status
Dating
Girlfriend
Angie Feliciano
Children
N/A
Occupation
Former Professional Bodybuilder
Net worth
$35 million
Salary
Unknown
Active Since
1992-2013
Pets
Not Available
Current works
Entrepreneur
Social Handle
N/A
Merch
Jay Cutler: Undisputed Body Building(Prime Video)
Last Update
June, 2023
Cutler as IFBB Pro Card Holder
Often known as Jay Cutler, he happens to be an American IFBB professional bodybuilder who also became the winner of Mr. Olympia four times in 2006, 2007, 2009, and 2010.
IFBB (International Federation of Bodybuilding and Fitness) is an international professional sport governing body for bodybuilding and fitness.
Similarly, the said federation oversees many of the sport's major international events, notably the World and Continental Championships headquartered in Las Rozas, Madrid.
Being a professional bodybuilder, bodybuilding became the primary income but what makes him popular is his involvement in IFBB as a professional.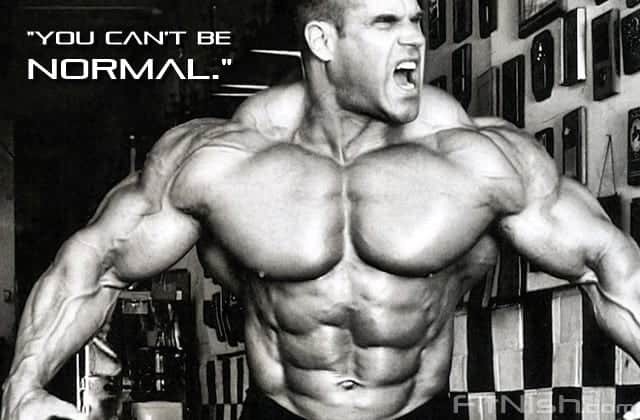 To become an IFBB Pro, a bodybuilder must first earn their IFBB Pro Card, and that is not easy for sure as it is done under a well-organized process.
Top 20 Richest Bodybuilders in the World >>
What needs to be done?
To become a professional bodybuilder in the International Federation of Bodybuilding and Fitness, they should first win a regional contest weight class.
When a bodybuilder wins or places highly, they earn an invite to compete at their country's National Championships contest for that year.
Similarly, each weight class winner at the National Championships will then go head-to-head in a separate contest to see the year's overall champion.
Depending on the federation, the overall champion will be offered a Pro Card.
Cutler also eventually became eligible to get the Pro Card to pursue his professional bodybuilding career in IFBB.
Personal Information | Height & Measurements
Jay Cutler is 49 years old and is 5 ft 10 inches (178cm) tall by all accounts.
Regarding his body measurements, he weighs 260lb (118 kg) during the contests, and the weight changes to 290lb (132kg) when he is not competing and is offseason.
The size of his upper arm is 22 inches (56 cm), his chest size is 58 inches (150 cm), his thigh size is 30 inches (76 cm). Meanwhile, his waist size is 34 in (86 cm), and his calf size 20 inches (51 cm).
Education & Start
However, Cutler did not opt for bodybuilding since his childhood.
Before trying out bodybuilding and fitness for the first time, he worked in his brother's construction corporation business that went by the name "Cutler Bros" from the very young age of 11.
Similarly, Cutler began training only at 18 when he was a senior at Wachusett Regional High School.
He graduated from Quinsigamond Community College in 1993 with a degree in criminal justice, aspiring to work as a correctional officer for a security prison.
Titles/ Claims
Cutler realized his passion for bodybuilding only after meeting his personal trainer Marcos Rodriguez, who still inspires him in many ways.
Likewise, he took part in several contests and grasped multiple titles for his outstanding bodybuilding.
Cutler excelled in bodybuilding, desiring to be one of the largest competitors ever, and took his first overall win in 1993 at the Iron Bodies Invitational.
Furthermore, in 1992, he took part in his first contest in Gold's Gym Worcester Bodybuilding Championships, where Jason placed second.
Gold's Gym Inc. is an American chain of international co-ed fitness centers originally started by Joe Gold in Venice Beach, California.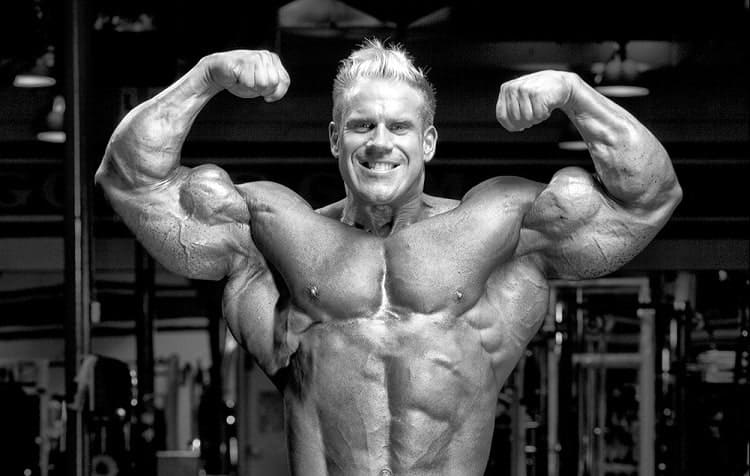 Each gym offers a variety of cardio and strength training equipment as well as group exercise programs. Since then, its headquarters have been relocated to Dallas.
Several Title Appearances
Cutler often appeared in bodybuilding-related videos, including Battle for the Olympia 2001, after establishing a name for himself in the bodybuilding field.
He also appeared in a pre-contest documentary video directed by Mitsuru Okabe, highlighting many competitors as they prepared for the 2001 Mr. Olympia Competition.
Moreover, Jason succeeded in his domain and won consecutive Arnold Classic titles in 2002, 2003, and 2004.
The bodybuilder was placed second to Ronnie Coleman(Coleman is considered the world's best bodybuilder) in the Mr. Olympia competition. However, that was before he could claim the title for himself for the first time in 2006.
Top 30 Richest Wrestlers In The World >>
Use of banned substance & Injury
Cutler was even tested positive for using the banned substance named diuretics at the 2001 Mr. Olympia.
It was but sued, and he had his second-place finish reinstated. Fortunately, Cutler won the Olympia for a second consecutive year in 2007.
He became the third Mr. Olympia in history to win the title in non-consecutive years after defeating the reigning champion Dexter Jackson in 2009.
Moreover, in 2010, he won his fourth Mr. Olympia title, defeating Phil Heath. In 2011, Cutler was runner-up to Heath at Mr. Olympia.
Furthermore, in 2012, Cutler was unable to compete at Mr. Olympia due to a biceps injury. As a result, he was ranked 6th as he competed again in the 2013 Olympia.
Since then, he has been focusing on his business venture, which he named "Cutler Nutrition," specializing in providing nutritional supplements to bodybuilders.
Net Worth & Income
Cutler has won the Mr. Olympia contest a total of 4 times. After making it to many competitions successfully, Jay Cutler made it the 3rd richest bodybuilder globally, with a net worth of $3 million.
Meanwhile, Arnold Schwarzenegger is the richest bodybuilder globally, with a net worth of $300 million.
Jay Cutler's Relationship & Wife
Jay was married to Kerry Cutler, but they got separated from his wife several years ago. But his fame did not let him down as he was immediately taken, and now he is engaged to a fitness model Angie Feliciano.
Likewise, both share common interests in the things they do, i.e., bodybuilding and fitness, which have made their bond stronger.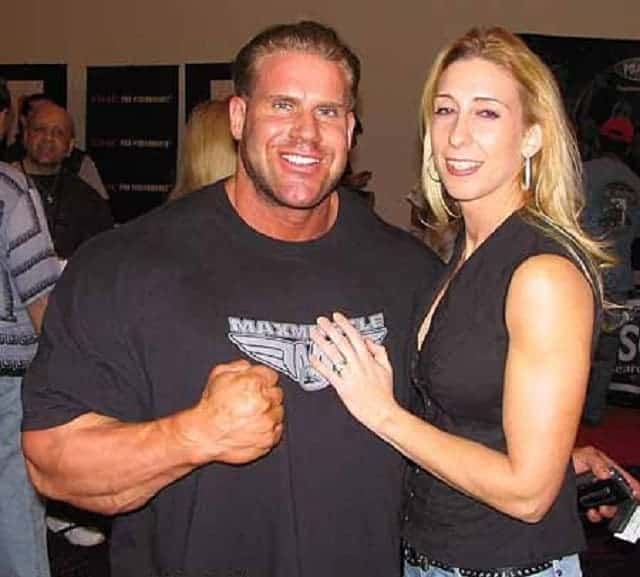 They are in absolute coordination and are living happily with each other.
Social Media Presence
Besides his love life, Cutler is very empathetic and loving when it comes to his family. We can see him posting pictures of his dad, mom, and siblings on Facebook and Instagram now and then.
His father is rigorous in nature. He does not even want to tell his name to the media, but he is supportive.
However, through his social media, we can find his other family members' names, but some are still undisclosed in the media.
Jay comes from an ordinary American family. His parents had seven kids. Both worked very hard as his mother was a farmworker, and his father served in the military to provide his children with everything necessary.
At present, his parents are separated, but they still care and visit each other.
5 interesting Facts about Jay Cutler
Despite all cash and fame Jay has now, his family is the most important and valuable thing in his life. In his interviews, he says that the people who influenced him the most and helped him become who he is now are his siblings and parents. He is always in touch with his family and visits them as soon as he gets free time from his work.

Steak is his favorite food. The bodybuilder thinks that muscles are built in the kitchen, so he cares a lot about his diet.

His favorite body parts to train are legs and delts.

His favorite actor is

Bruce Willis

, and his favorite film is "Die Hard." His other favorite movie star and inspiration is

Robert De Niro

.

He is not emotional to his family but also animals. Cutler says that he is an animal lover, and gods are his favorite pets. He owns two dogs, Scrappy and Trace.
We can see that, along with being the thirst richest bodybuilder in the entire world, Jay still has family values that he cherishes, which is rare to find today.
His perfect way of balancing both personal and professional lives makes him more interesting.
Cutler's book CEO MUSCLE – Jay Cutler's No-Nonsense Guide To Successful Bodybuilding
Jason Isaac Cutler has also published a guide for bodybuilders. His book CEO MUSCLE – Jay Cutler's No-Nonsense Guide To Successful Bodybuilding is a must-read for his fans and avid fitness fanatics.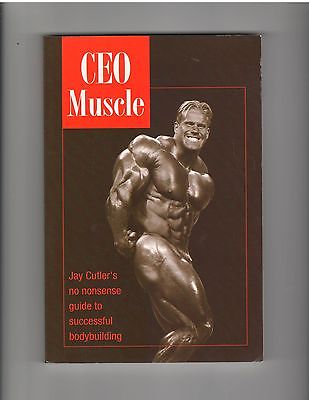 Similarly, BehindTheWorkout (a blog that gears towards delivering practical advice on reaching your fitness goals) has recommended Cutler's book as a must-read.
It is suitable even for those who are not fitness freak to find out what bodybuilding is really about; the lifestyle, the mentality, the commitment, etc. that Cutler dedicated to his successful bodybuilding career.
While reviewing the book, BehindTheWorkout says that the first half of the book describes Jay's early life.
What's inside the book?
It talks about how he built his physique as his foundation while helping his father's concrete business, how he met the love of his life, Kerry; how he joined the gym at 18 for the first time, how his personal trainer inspired him and how he felt when he placed poorly on bodybuilding contests.
Similarly, the latter part of the book talks about Jay's beginners, intermediate and advanced bodybuilders.
Not just a Mr.Olympia for four consecutive years and a claimer of tens and hundreds of successful titles, he is much more than just a bodybuilder.
The way he balances his personal and professional lives needs to be appreciated. What an extraordinary man, isn't he?
FAQs
How big were Jay Cutler's arms?
As a former professional bodybuilder and current fitness enthusiast, Jay Cutler's arms are 21″.
Did Jay Cutler retire?
Yes, the former bodybuilder Jason Isaac Cutler aka Jay Cutler retired back in 2013.
Tired of reading about bodybuilders? How about a change of pace then? Let's have a look at the Top 10 Best Football Movies of All Time, shall we?