It takes so much courage to enter the fight ring. Fighters need to be respected for the effort and dedication they put into entertaining others.
Likewise, Joey Beltran is one such mixed martial artist who has spent his life training and fighting.
Joey Beltran is an MMA veteran who has fought in the UFC and Bellator MMA. Likewise, his career began in 2007, and since then, he has competed in the UFC, Bellator, Strikeforce, and King of the Cage.
Currently, Joey Beltran is the Heavyweight Champion of the Bare Knuckle Fighting Championship. All around, he is an excellent personality and an outstanding fighter.
As we head towards learning about his life in detail, let's take a swift look at some quick facts about him.
Quick Facts about Joey Beltran
Full Name
Joey Felipe "Joey" Beltran
Date of Birth
December 8, 1981
Birth Place
Oceanside, California, United States
Nick Name
The Mexicutioner
Religion
Unknown
Nationality
American
Ethnicity
N.A
Zodiac Sign
Sagittarius
Age
41 Years Old
Height
6 ft 1 inch (185 cm)
Weight
253 lb
Hair Color
Black
Eye Color
Black
Build
Muscular
Father's Name
N.A
Mother's Name
N.A
Siblings
Brother: Cesar Beltran, Sister: Elisa Romero Beltran
Education
Carlsbad High School, University of Hawaii, Palomar College
Marital Status
Single
Team
Alliance MMA
Last Fight
August 14, 2019
Profession
MMA Fighter
Fight Record
18-15-0 (1 No Contest)
Division
Heavyweight, Light Heavyweight, Middleweight
Affiliations
UFC, Bellator, Strikeforce, King of the Cage, BKFC
Awards and Belts
BKFC Heavyweight Champion
Police Gazette World Heavyweight Champion
5150 Combat League Heavyweight Championship (One time)
UFC Fight of the Night (Twice)
Active Years
2007 – Present
Net Worth
$1 – $2 Million
$170,000 (Salary)
Social Media
Twitter, Instagram
Merch
MMA Gloves, MMA Shorts
Last Update
June, 2023
Joey Beltran | Early Life, Education & Family
Joey Felipe "Joey" Beltran, better known as Joey Beltran, is an American mixed martial artist and bare-knuckle boxer from Oceanside, California.
Beltran was born in the coastal city of California on December 9, 1981.
Despite being raised in Oceanside, Beltran grew up in Carlsbad. During his childhood, Beltran's father was an absent figure in the household. As a result, he has been raised by his single mother.
Similarly, Beltran has an older brother and sister. His brother's name is Cesar Beltran, whereas his sister's name is Elisa Beltran Romero.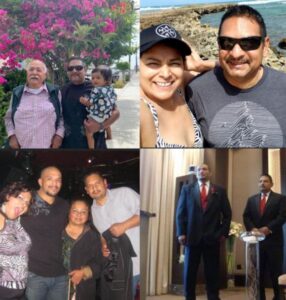 Beltran, with a tough fighting spirit, began boxing at the age of 10. Moreover, he participated in street fighting from a very young age.
Likewise, it is a known fact that street fights usually tend to get ugly and out of control.
Education
As a student, Beltran studied at Carlsbad High School, which is a public high school. Beltran, from a very young age, was a fighter and a tough spirit.
Due to poor grades, Beltran didn't have the privilege to compete in middle school wrestling.
However, in his sophomore year, Beltran performed well in his grades.
As a result, he wrestled at the Carlsbad High School. Similarly, after improving and improving well, he went on to competed on the varsity team. He played in the Heavyweight division for all three years.
University Years
After graduating from high school, Beltran enrolled in the University of Hawaii at Manoa.
However, due to personal circumstances, he dropped out of the university. After dropping out of the university, Beltran learned mixed martial arts.
Soon after, Beltran attended Palomar College. Likewise, Beltran worked hard in his craft of mixed martial arts. An interesting fact about Beltran during this time is that he weighed 300 lbs.
Joey Beltran | Age, Height, Weight & Horoscope
Beltran was born on December 8, 1981. Currently, he is 39 years old. Likewise, he will turn 40 on December 8, 2021. As Beltran was born on December 8, his zodiac sign is Sagittarius.
Those who have their zodiac sign as Sagittarius are known to be open, fun-loving, and hilarious.
Likewise, their personality is also characterized by their love for freedom and intellect.
Height & Physical Appearance
Beltran has an outstanding height of 6 ft 1 in. Moreover, he weighs 253 lb and uses his weight to fight in the heavyweight and middleweight divisions.
Likewise, depending on the weight class he is fighting in, Beltran has gone up and down the weighing scale on numerous occasions.
Due to his raw strength, he has ferocious power in his arms and legs.
5 Nike Deadlift Shoes To Hit Gym >>
Joey Beltran | Career
Early Steps into MMA
Beltran is one of a kind in the world of mixed martial arts. Most children at the age of 10 play with toys or go to school.
However, Beltran is a special specimen among all human beings as he began boxing at 10.
Not only did he box in Carlsbad, California, but Beltran also participated in the street fighting competitions. This beginning can be seen as a foreshadow of what Joey Beltran's career would look like.
At Carlsbad High School, Beltran began competing in wrestling matches. Similarly, Beltran learned and became involved in Greco-Roman Wrestling during his high school years.
Furthermore, as a University student, Beltran also wrestled for the college team at the University of Hawaii and Palomar College.
Professional Career
Beltran's professional career includes him fighting in several MMA formats. Likewise, he has participated in the UFC, Bare Knuckle Fighting Championship, Bellator MMA, and King of the Cage.
Strikeforce- Young Guns
Joey Beltran made his professional debut on February 10, 2007. Beltran played against Yohan Banks in the Strikeforce- Young Guns and lost by unanimous decision.
Similarly, Beltran managed a fight record of six wins and two losses (6-2) in the competition. After impressing many fans, Bellator signed him in 2009.
Bellator MMA
Bellator is a mixed martial arts promotion group based in Santa Monica, California. As a fighter for Bellator, Joey debuted on May 1, 2009.
Moreover, in his debut fight, he defeated UFC veteran Sherman Pendergarst by a technical knockout (TKO) in the first round.
In the same fashion, he made another appearance against Wes Combs at King of the Cage. Beltran defeated Wes Combs by TKO within 25 seconds of the first round.
Likewise, Beltran's win over UFC Veteran Houston Alexander was also a memorable fight.
Don't Forget To Check Out Beltran's profile on Sherdog Fight Finder.
Ultimate Fighting Championship (UFC)
Furthermore, Beltran has also competed in Dana White's Ultimate Fighting Championship. Beltran debuted in the UFC on February 6, 2010, in a match against Rolles Gracie. Joey went on to win the match by a unanimous decision.
In total, Beltran played a total of 11 fights in the UFC. Likewise, his record with UFC stands as three wins, seven losses, and one no-contest (3-7-0.)
One of the most iconic matches played by Joey Beltran is against heavyweight fighter Stipe Miocic.
Beltran fought Miocic on October 8, 2011, at UFC 136. At that time, Miocic made his debut in the UFC against Joey Beltran.
However, Miocic overpowered and dominated Beltran in the fight. As a result, he won the match via decision.
Doping & Suspension
While with UFC, Beltran failed a drug test after a fight against Igor Pokrajac.
After winning the fight, Beltran failed a drug test on January 10, 2013. The drug test revealed that he had tested positive for nandrolone.
Consequently, the UFC suspended Joey Beltran for nine months. Later on, the UFC turned the win against Igor Pokrajac into a no-contest.
Second Stint With Bellator MMA
After UFC released Beltran, he signed for Bellator MMA. Likewise, he had a series of wins and losses in the light heavyweight and middleweight division.
Beltran debuted in the middleweight division on April 10, 2015, against Brian Rogers.
Likewise, after putting on an impressive performance, Beltran won the fight by a majority decision.
Bare Knuckle Boxing
After competing in various formats of mixed martial arts, Beltan moved to bare-knuckle boxing. The Bare-Knuckle Fighting Championship (BKFC) requires fighters to fight with their bare-knuckle.
To this date, Beltran is tied up with BKFC. Currently, he is the BKFC Heavyweight Champion.
He received the title by defeating Marcel Stamps by TKO. Also, he holds the Police Gazette Heavyweight World Championship Title.
Nickname- The Mexicutioner
Beltran is nicknamed 'The Mexicutioner' and goes by the stage name Joey "The Mexicutioner" Beltran.
Likewise, this nickname originates due to the mixture of Beltran's Mexican Heritage and Brutal Fighting Style.
Highlights, Awards, and Recognition
BKFC Heavyweight Champion
Police Gazette World Heavyweight Champion
5150 Combat League Heavyweight Championship (One time)
UFC Fight of the Night (Twice)
Read about Felice Herrig Bio- MMA, UFC, Next Fight, Nationality & Net Worth >>
Who is Joey Beltran dating? | Wife & Children
So, what do we know about Joey Beltran's life? As of now, Beltran prefers privacy in his private affairs. Likewise, he hasn't disclosed any information regarding his girlfriend or partner.
But, stay tuned on this page to stay up to date with the love life of Joey Beltran.
How much is Joey Beltran Worth? | Net Worth & Salary
Joey Beltran's net worth is a huge topic for many. A lot of people have been asking the details of Beltran's net worth. We know that he has accumulated his net worth through his playing career.
Likewise, he has earned a lot of fortune through several contracts and fights with UFC, Bellator MMA, and BKFC. He currently earns a reported amount of $170,000 in BKFC.
According to various online sources, Joey net worth is between $1-$2 million
Joey Beltran | Personal Life
Family Person
Beltran loves his family exceedingly. Likewise, he freely expresses his love for his brother and sister by praising them on Instagram.
Moreover, Beltran hangs around and looks after his nephew and niece.
In his Twitter Bio, Beltran has quoted, "I love my family." Beltran's loving nature makes him a well-loved person among his family and friends.
This caring nature reveals the goodness in Beltran's heart.
Dog Person
Beltran absolutely adores dogs. This fact is undeniable as he doesn't hide his affection for a man's best friend on his social media.
Similarly, he loves posting pictures of him hanging out with his dog.
Unfortunately, one of Beltran's dogs named Moose died in 2021. He posted a picture of him with Moose on his Instagram profile.
Is Joey Beltran on Social Media? | Social Media Presence
Yes, Joye Beltran is an avid user of his social media platforms. He has verified accounts on Twitter and Instagram.
Through his social media accounts, his fans stay connected with him and get updates about his daily life.
Beltran, being a fighter, loves posting pictures of him working out and training.
Moreover, he also promotes his fights through social media and shares his life updates. Comparatively, Beltran is seen to be more active on Instagram than Twitter.
Likewise, he tweets and re-tweets fight promotions and his opinions on any fight.
You can follow Joey Beltran on Instagram at @joeybeltran_mma. He has a fan following of 22 k followers. Similarly, you can follow him on Twitter at @mexicutioner760. Currently, 18.3 k fans follow him.
Amongst famous people to follow Beltran on Twitter are commentator Joe Rogan and UFC Fighter Stipe Miocic.
Read about Israel Adesanya Bio: Career, Net Worth, Girlfriend & UFC >>
Frequently Asked Questions
Is Joey Beltran still active?
Yes, Beltran is an active player in the Bare Knuckle Fighting Championship.
Wa Pat Barry vs Joey Beltran stopped after the eye poke?
Since it was an accidental eye poke, the referee did not top the fight.
When is Joey Beltran's next fight?
Joey Beltran doesn't have any fights scheduled as of now.
Is Joey Beltran engaged in professional dancing?
No, the MMA fighter is not engaged in professional dancing. However, a DJ named Joey Beltram makes amazing dancing songs and is well known for his song "Energy Flash."
(Make sure to comment down below if any information regarding Joey Beltran is missing.)