John Daly ll is the famous son of a professional golfer John Daly who plays in the Professional Golfers' Association. He is a well-known player in the association and has two major championships.
If not for his golfing skills, Daly is quite famous for being a fierce Trump supporter. In 2022, Daly II's father, John, advocated the legalization of cannabis in Arkansas.
The father and son duo were in an advertisement for Manscaped in January 2023.
The American golf player won the 1991 PGA Championship and the 1995 Open Championship; he has had 19 professional wins, and his highest ranking is 23.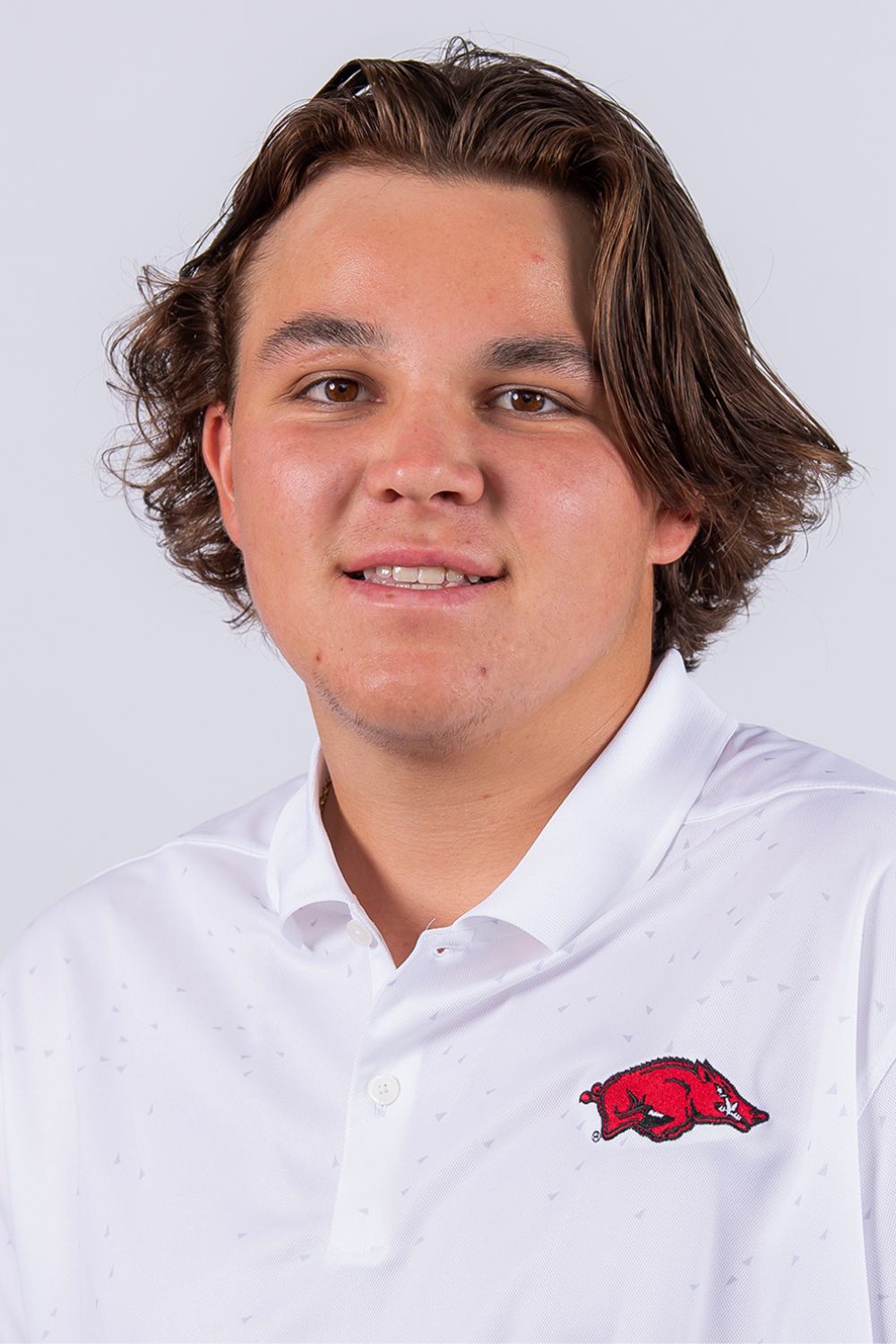 Let's not forget about the famous mugshot after being taken into police custody as he was found drunk outside Hooters restaurant.
Following the incident, the golfer pledged to quit alcohol, which was a very good decision health-wise and career-wise.
He disclosed that having an alcoholic and abusive father contributed to his unhealthy relationship with alcohol, and he struggled a lot with gambling.
In his autobiography, the player mentioned his gambling problem and revealed that he had lost over $60 million in 15 years.
The PGA golfer announced that he was diagnosed with bladder cancer and underwent surgery to remove it in 2020. Although he was in remission, doctors said there was a good chance he might relapse.
We are here to discuss John Daly's son, John Patrick Daly II, who is also a golfer. Like his father, he plays collegiate golf at the University of Arkansas.
No wonder his father was pleased with his decision to play for his alma mater. John II is well known as Little John and has already built a reputation with exceptional golfing skills.
Before getting into details about John Daly's son's life and career, here are some quick facts about him.
Quick Facts
| | |
| --- | --- |
| Full Name | John Patrick Daly II |
| Birth Date | July 23, 2003 |
| Birth Place | United States |
| Nick Name | Little John |
| Religion | Christian |
| Nationality | American |
| Ethnicity | White |
| Education | University Of Arkansas |
| Horoscope | Leo |
| Father's Name | John Daly |
| Mother's Name | Sherrie Miller |
| Siblings | Two; Shynah Hale Daly And Sierra Lynn Daly |
| Age | 19 Years Old |
| Height | 5 ft 9 in / 1.75 m / 175 cm |
| Weight | Not Available |
| Hair Color | Brown |
| Eye Color | Black |
| Build | Athletic |
| Profession | Golfer |
| Current Team | Arkansas Razorbacks |
| John Daly Current Tour | PGA Tour, PGA Tour Champions |
| John Daly Turned Pro In | 1987 |
| Marital Status | Unmarried |
| Girlfriend | Not Available |
| Kids | None |
| John Daly Net Worth | Estimated $2 Million |
| Social Media | Instagram |
| Prep School | Montverde Prep School And Bishops Gate Golf Academy |
| John Daly Merchandise | Book, Autographed Photo |
| Last Updated | May, 2023 |
Early Life, Family, And Education
John Patrick Daly ll was born in the United States to PGA legend John Daly and his fourth wife, Sherrie Miller.
John Daly ll is a freshman who competes for the Razorbacks at the University of Arkansas.
He is the youngest and has two older half-sisters from his father.
They are Shynah Daly and Sierra Daly. The half-siblings have had a regular life and grew up in a loving and supportive environment.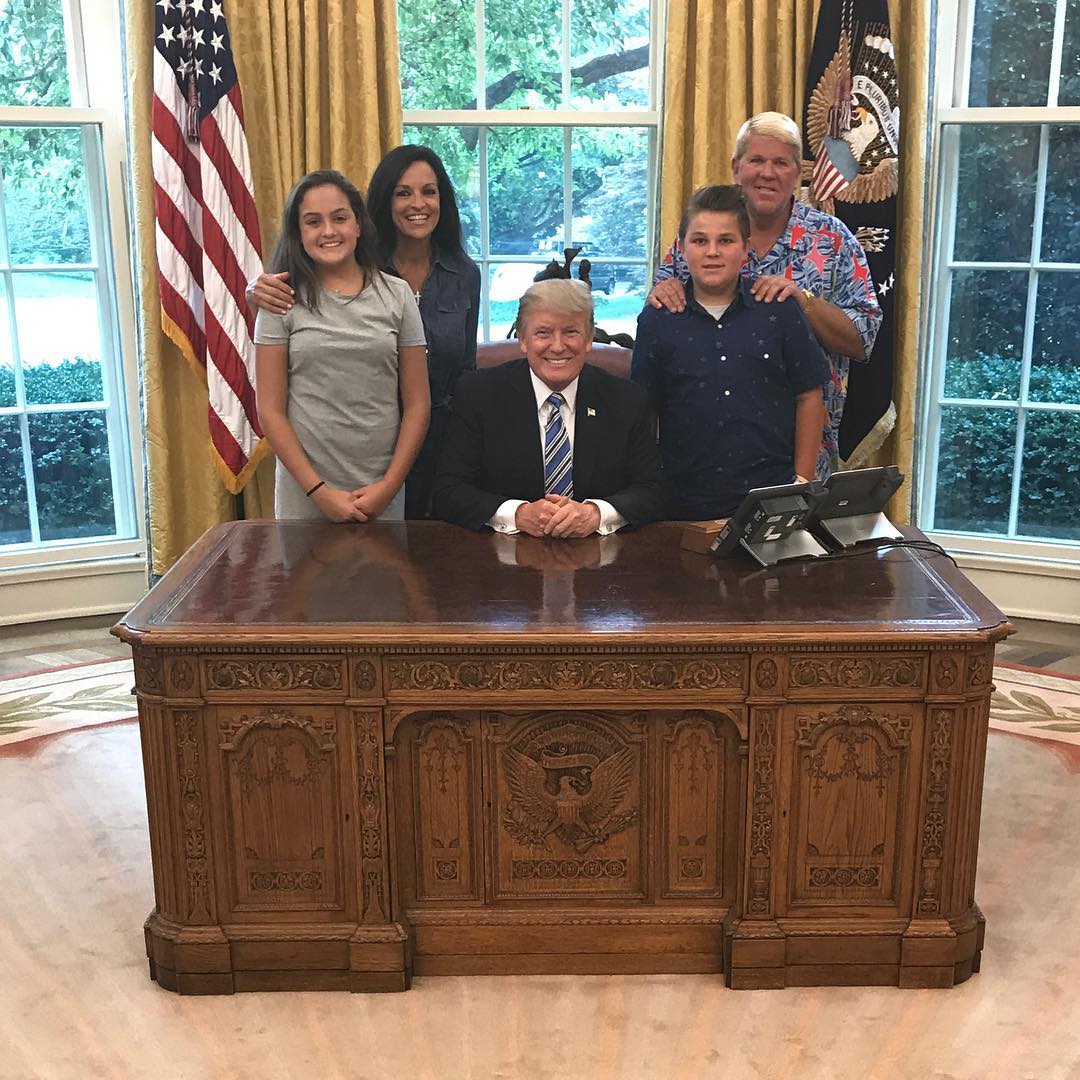 However, their father's controversies, statements, and career up and downs affected them.
Daly II's father and mother fought at a restaurant in Memphis. Later that night, Daly reported that his wife Sherrie attacked him with a steak knife. He showed up with cuts and scrapes across his face in the Stanford St. Jude Championship.
Daly contacted authorities, but his wife was already gone with their son. Following her arrest, the ex-wife pleaded guilty to federal drug charges and served five months in prison.
After that, the custody of the seven-year-old John II was handed over to the golfer. Not to mention, Sherrie was jailed again after she violated John's court-ordered visitation rights.
She did not comply with several court orders in her divorce case, so she was held in contempt. Miller's family was indicted for involvement in an illegal gambling operation.
Introduction To Long John
John Patrick Daly is a well-known golfer in the PGA. He is the 1991 PGA Champion and the 1995 Open Championship winner.
The golfer has battled alcoholism, gambling problems, and recently cancer but is still playing the sport he loves and has had many career ups and downs.
The PGA player has been an active professional player for over 34 years. He has played against top PGA players like Tiger Woods and Vijay Singh.
According to John Daly, on 16 January 2023, he shared how he feared the popular fast-food chain might terminate his contract because of his actions in 2008.
Failed Marriages And Engagements
The vocal Trump supporter has been married four times and is engaged for the fifth time. His first wife was a hand model named Dale Crafton.
She lived in Arkansas, and the two crossed paths when Daly played collegiate golf at the University of Arkansas. At the age of 21 in 1987, John married Dale.
Shortly after, she persuaded the PGA player to move to her hometown, Blytheville, in Arkansas.
He was struggling to make it to the Professional Golfers' Association. Hence, after bickering for two years, the couple eventually divorced.
John was slowly developing his drinking and gambling problem there. After two months of divorcing, the golfer met his second wife, Bettye Fulford.
From the beginning, their relationship had a lot of issues, and John eventually found out that Bettye had been lying to him. She was ten years older than him and had a 13-year-old son.
After the shocking truth, the pair broke up for a while. However, they worked through things in the end, got back together, and married.
Bettye gave birth to Daly's first child, Shynah Hale Daly, but after her birth, their marriage crumbled. In 1992, the New York Times reported how the golfer threw his wife against a wall and faced third-degree assault charges.
Fulford chose not to go ahead with the charges, and the two settled things between them for a while before divorcing in 1995.
Third & Fourth Divorce And Recent Engagement
Daly met his third wife, Paulette Dean, before divorcing his second wife. They dated for a while when he was on a break with Bettye.
After his second divorce was finalized, the golfer and Dean rekindled their romance and eventually married. Paulette gave birth to the golfer's second child, Sierra Lynn Daly.
Although their marriage seemed more civil and drama-free than Daly's other marriages, the couple divorced after four years of marriage.
After that, he met Shane Chandler, a recovering alcoholic addict. They understood each other's problems and grew closer; shortly after, the golfer proposed, and the pair were engaged.
The couple relationship was short-lived, and the pair called off their engagement. Finally, he met his fourth wife, Sherrie Miller.
Following the separation from her, the PGA player met his now-fiance, Anna Cladakis. They have been together since 2007 and got engaged in 2014.
It took Daly four failed marriages and one failed engagement to find his person. Nevertheless, he seems to be head over heels in love with Cladakis.
In an interview, the American golfer referred to her as the most positive human being he's ever been around. The pair are not rushing to get married and are taking things very slowly.
Health Problems
The golfer has dealt with a lot of health-related issues. In 2009, he underwent a lap-band surgery which limits the amount of his food intake.
Daly was able to lose over a hundred pounds. In 2019 when he was in vacation in England, a brown recluse spider bit him, and he ended up having a near-death experience.
However, after having immediate surgery, his health improved substantially.
Besides that, in 2020, John revealed that he underwent surgery to battle bladder cancer which the doctors believed it has an 85% chance of reoccurring.
Since then, the golfer decided to make immense changes in his lifestyle and diet to reduce his chances of developing cancer again. He committed to quitting smoking, drinking diet coke frequently, and other bad habits.
Age, Height, And Weight
John Daly II is 19 years old as of 2023.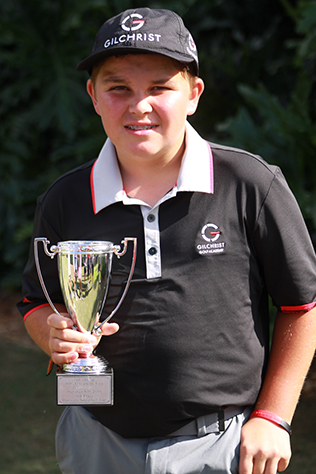 After his father was diagnosed with cancer, he took his health quite seriously and is considerably fit for his age. Moreover, he is 1.75 meters tall.
However, his weight details are unknown as of yet.
Golfing Career
Like his father, John II has started making headlines with his exceptional golfing skills. It is safe to say that he acquired some of those skills from his father and worked hard to improve them even more.
He attended Montverde Prep Academy and enrolled at Bishops Gate Golf Academy, a junior college. He says he fell in love with the sport while watching his father play.
Little John joined his father on the field as a 13-year-old while competing in the PNC Father/Son Challenges. Since then, his skills and capabilities have significantly improved, and he is considered a strong junior contender.
In the 2016 and 2017 PNC Father/Son Challenges, he finished in ninth place while landing in the runner-up position in 2018. Similarly, Daly Jr. finished fifth place in 2019 and eighth in 2020.
He won the Sung Hyun Park Junior Championship and tied for the second position in the 2021 AJGA Junior Championship. Furthermore, Little John finished fifth place at the Justin Thomas Junior Championship and the AJGA Junior at Innisbrook.
Little John was named to the 2021 second-team Rolex Junior All-American and was honored at the 2020 Rolex Junior All-America. On top of that, the Rolex American Junior Golf Association ranked him in the 29th position.
Daly II decided to play collegiate golf at the University of Arkansas, where his dad played before his PGA career. As a result, Daly Sr. is one proud father.
Many golfing experts and analysts consider John Daly's son an exceptional player and see a lot of potential in him. They believe he'd have a great career if he entered the PGA.
The young golfer's John Daly ll and Charlie Woods waged war even before turning professional, according to sources on January 3, 2023.
PNC Championships rating has increased tremendously after these renowned golfers' father-son duos started playing in the event.
There have been some issues between Daly and Woods during their careers. Golf viewers are quite excited to see them competing for the championship.
Girlfriend, Marriage, And Wife
As of now, there is no news about Little John's girlfriend. Hence, he is most likely to be single and focusing on his growing golfing career.
He is in college and is concentrating on improving his skills and game overall. On the other hand, his father is engaged to be married for the fifth time to Anna Cladakis.
Cladakis usually follows Daly Sr. on his tours and often caddies for him when needed. The engaged pair genuinely enjoy each other's company and don't seem to be in any rush to change what they have.
Thus, marriage for the engaged couple may still be far-sighted. Besides that, they do not have any kids either.
Net Worth, Earnings, And Endorsements
The father/son duo has played in six PNC Father/Son Challenges, becoming runner-up in 2018, ranking fifth in 2019, and eighth in 2020 before winning 2022 events.
Since John Daly II is a collegiate player, he does not earn and hence has no net worth. Nevertheless, his father's net worth is estimated at $2 million.
His net worth used to be over $20 million; however, after multiple divorces and gambling problems, his wealth amount reduced.
Nonetheless, he earns well through sponsorship and endorsement deals. The clothing line Loudmouth Golf, and affordable golf store, Rock Bottom Golf, endorse him.
Besides that, Daly Sr. owns a wine label called John Daly Wines. The golfer also owns a golf course design company called JD Designs, and his website johndaly.com has a store that sells his merchandise and other clothing apparel.
John Daly ll signed a name, image, and likeness (NIL) deal with Hooters on 19 April 2022. His father John will act as a social media influencer and spokesman for the restaurant chain while wearing Hooters-branded apparel and using an orange, Hooters-themed golf bag during tournaments.
Social Media Presence
Daly ll is active on only one social media platform, i.e., Instagram. Not to mention, he has 149k thousand followers on his handle.
View this post on Instagram
He mainly shares his life as an Arkansas Razorback and a junior golf player on his Instagram account.
All his posts are related to golfing, which gives us the idea that it is the only thing holding Little John's focus.
Popularity Graph
John Daly II is the son of John Daly, a golf player.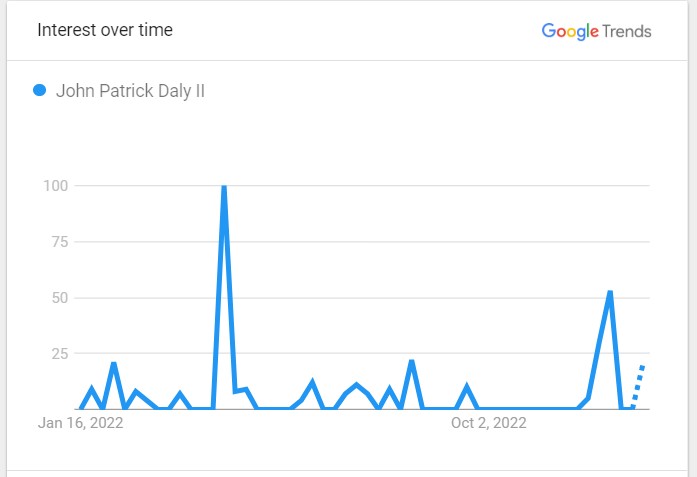 The above graph shows John Daly's son's popularity over the past twelve months.
Frequently Asked Questions (FAQS)
Is John Daly rich?
Although the golfer has lost most of his wealth because of his divorces, gambling, and supporting his alcoholism, he is still a millionaire. He has an estimated net worth of $2 million.
How many career victories does John Daly have in his name?
John Daly has 1 PGA TOUR Champions Victories, 4 International Victories, and 6 Additional Victories and is ranked 69th Charles Schwab Cup. He has a total of 19 professional wins.
Has John Daly II done a commercial with John Daly, his father?
Daly II teamed up with his father John, in an ad for Manscaped's new beard trimmer, which aired on January 2023.