Fame has an odd way of working its way into your life. It appears to provide you with all of the exposure you require while also denying you any personal space.
On the other hand, Lonzo Ball hasn't yet announced his love life or spoken his thoughts on it. But fans have already wished Lonzo's girlfriend luck on their adventure.
The basketball player hasn't announced anything officially yet, but they seem to be really open about their relationship in public.
Despite the fact that they have yet to tie the knot, for now, there is no doubt for Lonzo that she is the one.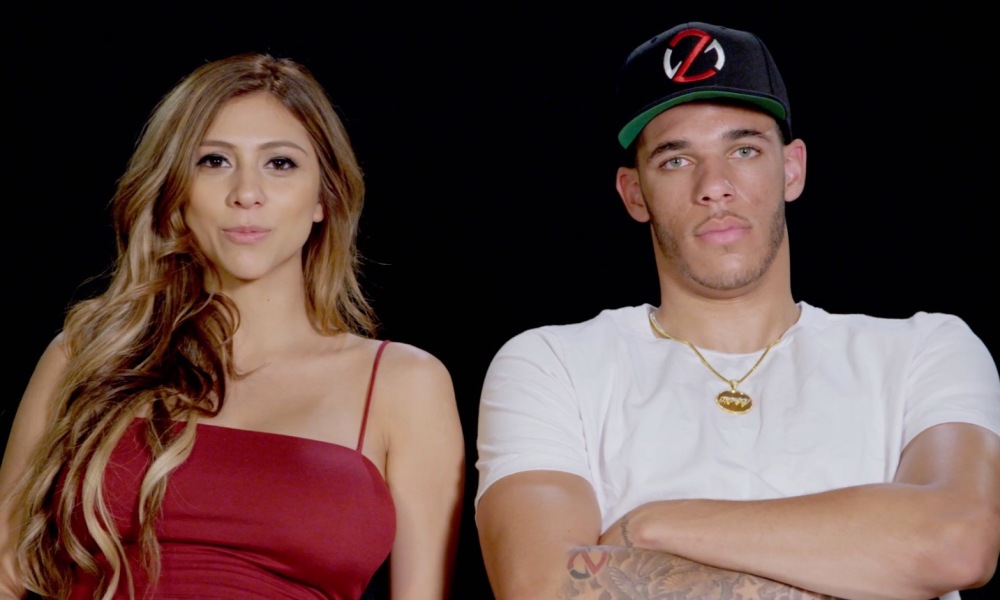 This couple has a cute child of their own named Zoey, born in 2018.
Let's look at some quick facts about Denise Garcia:
Lonzo Ball Girlfriend | Quick Facts
| | |
| --- | --- |
| Full Name | Denise Garcia |
| Date of Birth | April 14, 1996 |
| Age | 26 years old |
| Birth Place | West Covina, California, United States |
| Father | Gary Garcia |
| Mother | Patricia Garcia |
| Siblings | Dayana Garcia and Gary Garcia |
| Zodiac Sign | Aries |
| Nationality | American |
| Profession | Model and soccer player |
| Net Worth | $1.5 million |
| Marital Status | Unmarried |
| Children | Zoey Christina Ball |
| Religion | Christian |
| Ethnicity | White |
| School | Chino Hills High School |
| College | The University of California Riverside |
| Eye Color | Blue |
| Hair Color | Brown |
| Height | 5 feet 5 inches |
| Weight | 56 kg |
| Merch of Lonzo Ball | Cards |
| Social Media | Instagram, Twitter |
| Last Update | March 2023 |
Lonzo Ball Girlfriend | Who is Denise Garcia?
Denise Garcia is a former college soccer player who played for the Seattle Redhawks and later the UC Riverside Highlanders in the United States. Garcia is 26 years old and is at the top of her Instagram popularity after dating American professional basketball player Lonzo Ball.
She is famous for her relationship with Lonzo Ball, her boyfriend. Lonzo Anderson Ball (full name) is an American professional basketball player, a member of the New Orleans Pelicans.
The duo became publicly known after Lonzo Ball launched a new clothing line.
Lonzo Ball Girlfriend | Early Life
Denise was born in West Covina, California, on April 14, 1996. Gary Garcia and Patricia Garcia are her parents. Her younger sister's name is Dayna, and her younger brother's name is Gary.
Being raised with her siblings, she had a fun life growing up.
Kyrie Irving's girlfriend is a social media influencer, YouTuber, businesswoman, and model. Kyrie himself is a famous NBA player. Hop in to get more details!
Garcia graduated in 2014 from Chino Hills High School in Chino Hills, California. Denise began playing soccer there. And from 2012 to 2014, she was named team captain.
She handled her responsibilities wonderfully and assisted her team in reaching the CIF Semifinals in 2012 and the Quarterfinals in 2013. Her club won the Sierra League Champions title in 2013.
Lonzo Ball Girlfriend | Career
She led her club to win the Sierra League Champions title in 2013. She was named to the first-team All-League in 2013 and the second team in 2011 and 2012. Also, she was voted Defensive MVP in 2012.
The model was a member of Glendora FC from 2005 to 2008. She played against League Champions in 2006-2007 and 2009.
She also had the opportunity to play against Legends FC and Fram FC. Denise was the 2012 National Cup Champion and the 2013 Thanksgiving Surf Cup Champion.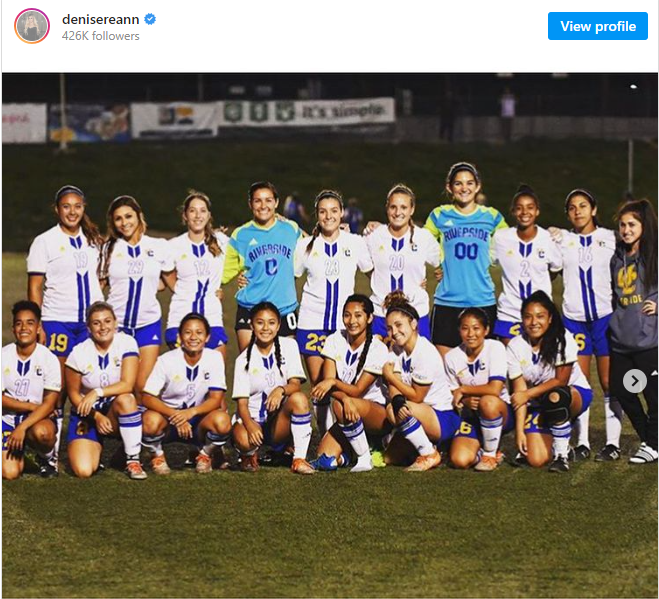 For Legends in 2009-2011 and Cal South ODP in 2009-2011, she was also awarded the title of captain. Denise has been named Region IV Player of the Year twice.
Lonzo Ball Girlfriend | Personal Life
Denise Garcia is now dating Lonzo Ball, an American professional basketball player for the National Basketball Association's Los Angeles Lakers. They met each other at Chino Hills High School. He is two years younger than Denise, with a two-year age gap.
The couple went together to their Senior Prom. Lonzo held Denise's hands in a popular picture while wearing a nice black tux with a red vest. Her silver sequin strapless gown, in turn, impressed everyone.
Photographs of Denise's pregnancy circulated on the Internet in 2018, and people congratulated the pair.
Denise gave birth to a beautiful child on July 22, 2018. Lonzo is the father of a young daughter born on July 22, 2018. Denise is the mother of his daughter, Zoey Christina Ball.
His daughter, Zoey, 4 years old.
Unfortunately, the couple began to drift apart after becoming parents and started dealing with family issues.
It wasn't easy to raise a child while maintaining his work. Lonzo is the main character in the Facebook reality show Ball in the Family. The series premiered on Facebook Watch on August 29, 2017.
The show is about family members' personal and professional lives. The most recent episode featured a couple's struggles with becoming parents, balancing employment, and parenting a child.
The child's father conveyed his feelings about family misunderstandings during the event.
Widely popularized as Ezekiel Elliott's Girlfriend, Halle Woodard, is a diva fitting for him. Furthermore, learn Elliott's relationships.
Social Media Influences
Denise Garcia is a well-known celebrity who is 26 years old. With around 426 thousand followers on her Instagram account.
The Instagram star is well-known on the Internet. Some claim that her celebrity aura comes only from her friendship with Lonzo Ball. Denise, on the other hand, argues the exact reverse.
She fell in love with Lonzo at school, unaware that he was a popular athlete. Denise wrote a heartfelt essay about her boyfriend when he signed a deal with the Lakers in 2017. "From the first time I saw him, I knew he was special," she confessed next to an Instagram photo. On the Internet, their prom images became a hot topic.
Net Worth
Denise Garcia's net worth is expected to be $1.5 million by 2022. Garcia is a soccer player and an Instagram sensation.
However, Denise is currently focused on raising her baby, and her boyfriend helps her financially. Lonzo Ball has a net worth of $6 million. Ball is being paid a base salary of $12 million in 2021/22.
Sponsorships and endorsements are also part of her revenue. Garcia uses social media to promote products.
Boyfriend
Lonzo Ball is an American point guard who comes from a basketball family. He has gone a long way and is said to shine brighter as time goes on.
Lonzo is a living example of how nothing comes easy until you put in the effort. Yes, the point guard has put in a lot of effort, which is why he has been able to achieve great success.
He devoted himself to his high school and college teams before being drafted by the National Basketball Association (NBA) in 2017.
The basketball player did not disappoint his fans, as the Los Angeles Lakers picked him. Lonzo was chosen with the second overall pick by the Los Angeles Lakers.
Despite being a rookie for the season, he maintained his magic in those high-paying games.
Lonzo averaged 16.3 points, 9.3 assists, 7.7 rebounds, 2.5 steals, and 1.0 blocks per game in the 2017 NBA Summer League.
In addition, he set a career-high with 29 points, 11 rebounds, and nine assists in a game he played on October 20, 2017.
Lonzo is also a rapper and now plays for the New Orleans Pelicans, where he wears the number 2 jersey. He has released multiple numbers of tracks.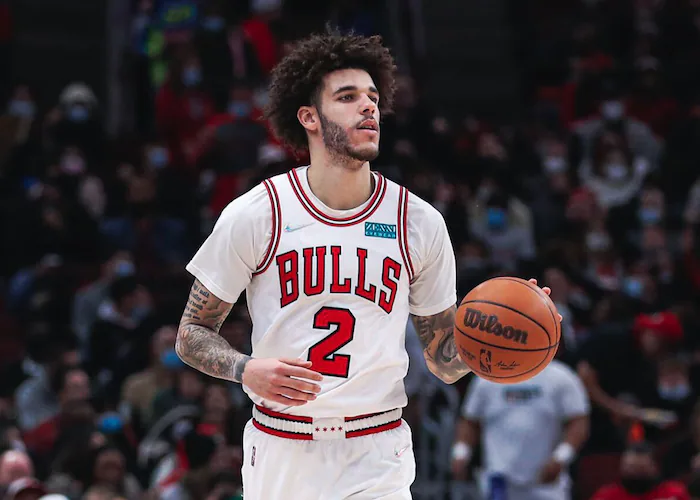 Born 2 Ball, one of his albums, debuted at No. 42 on Billboard's Independent Albums chart and No. 13 on the Heatseekers Albums chart.
Lonzo has maintained a large wealth during his career as an American basketball star. His net worth is $6 million as of 2022.
Lonzo earns a lot of money as a basketball player, with a base salary of $8 million.
Lonzo is currently pursuing a career as a businessman. He is the co-founder and CEO of the sports apparel company Big Baller Brand.
Frequently Asked Questions (FAQs)
What does Denise Garcia do?
Garcia is an Instagram model right now. She has nearly 426 thousand Instagram followers and routinely posts about beauty, fitness, and her little daughter.
Why didn't Kobe Bryant like Lonzo Ball?
According to media reports and a statement from Lonzo Ball, the late Kobe Bryant disliked Lonzo Ball because LeBron James was a favorite of Ball's.
Who is Tattooed on Lonzo Ball?
Lonzo Ball's tattoo features six African-American figures. Harriet Tubman, Martin Luther King Jr., Rosa Parks, Jackie Robinson, Malcolm X, and Barack Obama are among the beautiful photos, with the caption "The Marathon Continues" at the top.
Here are all the latest updates about Jimmy Garoppolo's girlfriend, past affairs, dating history, contract, stats. How much is his net worth?