We all know that soccer players are muscular and have very healthy bodies, but few take fitness to the next level, even among them. So, today we've come up with a list of the top 12 Most Ripped Soccer Players in the World.
Besides, most of us might have thought that muscular players are better for defense positions, but some of the players mentioned here have proved it wrong.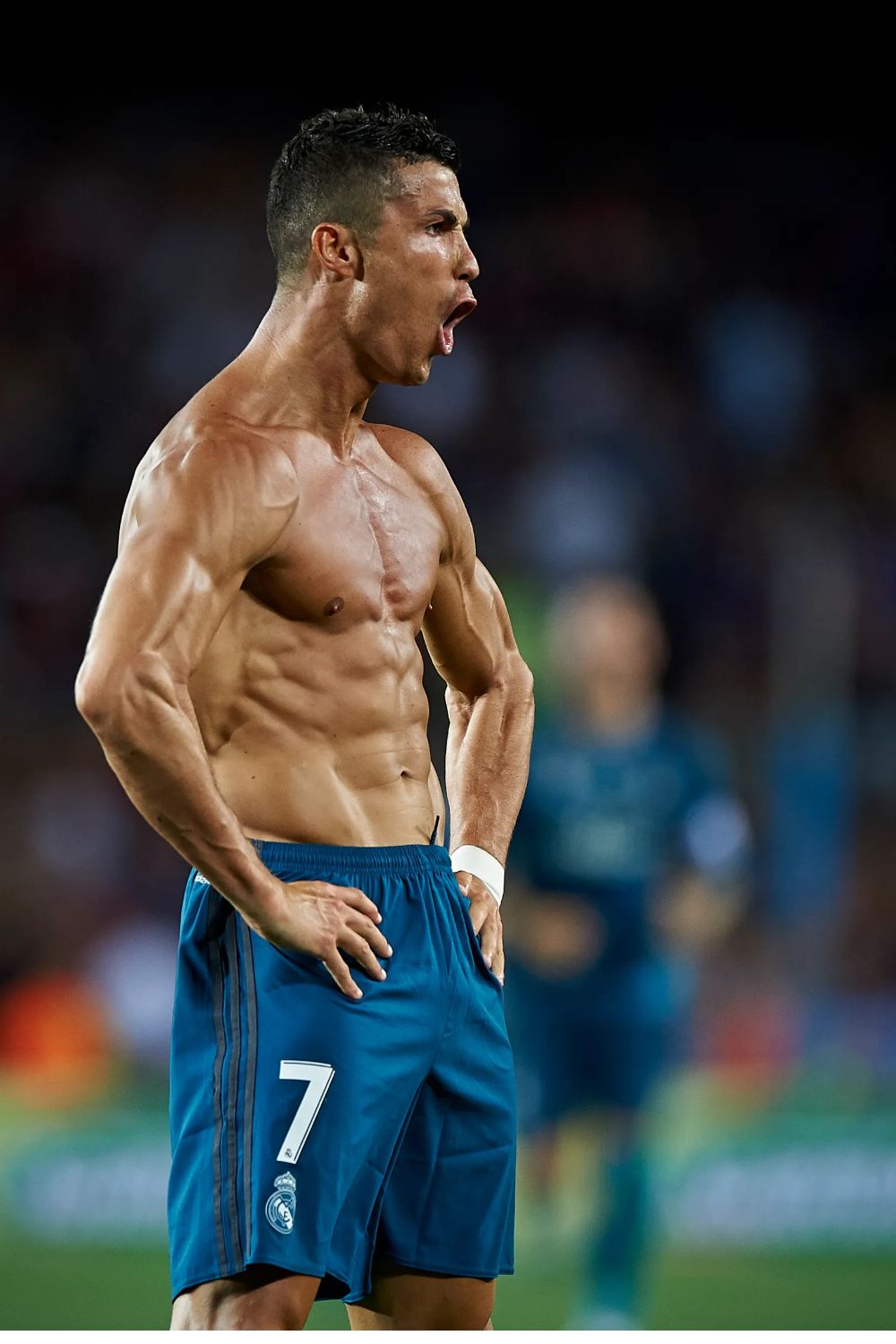 These players have aced the rankings, not just as a defense but even as an offense.
At the end of the day, a little extra fitness will not affect your game, or will it? Let's find out through these incredible athletes.
12 Most Ripped Soccer Players in the World
Before immersing in the details, let us look at the ranking.
| | | |
| --- | --- | --- |
| S.N. | Name | Country |
| 12. | Christopher Samba | France |
| 11. | Zlatan Ibrahimović | Sweden |
| 10. | Ze Roberto | Brazil |
| 9. | Tim Howard | USA |
| 8. | Adama Traore | Spain |
| 7. | Romelu Lukaku | Belgium |
| 6. | George Elokobi | Cameroon |
| 5. | Givanildo V. De Sousa | Brazil |
| 4. | Danny Shitu | Nigeria |
| 3. | Cristiano Ronaldo | Portugal |
| 2. | Adebayo Akinfenwa | United Kingdom |
| 1. | Tim Wiese | German |
12. Christopher Samba
Instagram Followers: 2.3k
If Christopher Samba's soccer career had not worked out somehow, he could have surely done a bodyguard job for celebrities.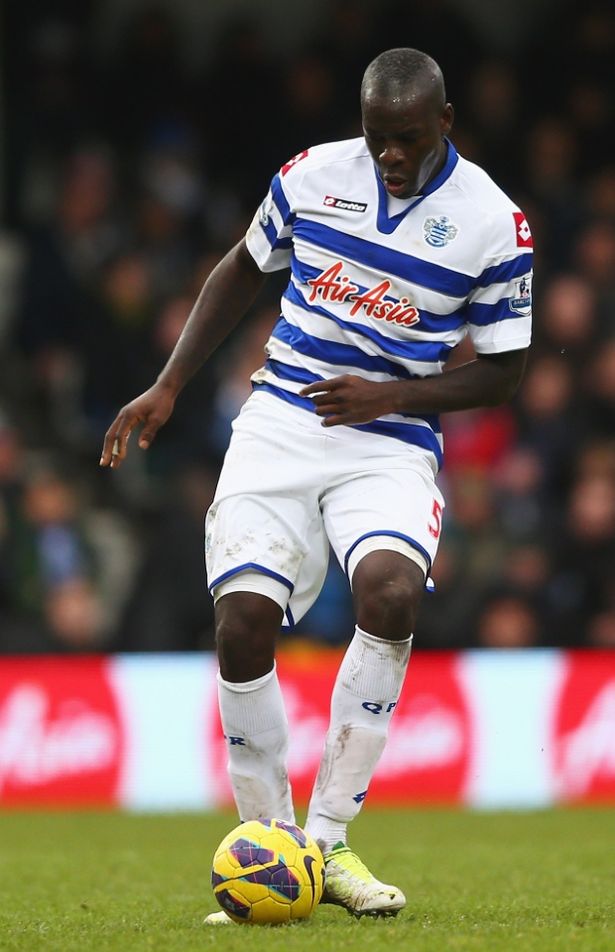 The French national was not just your everyday average soccer player; the 1.93 meters tall player towered among his teammates and opponents.
He looks like somebody who could flip a car or two. Samba played as a defender in several clubs and currently serves as a soccer pundit and analyst.
Also Read About 10 Tallest NFL Quarterbacks In History>>
11. Zlatan Ibrahimović
Instagram Followers: 56.2 million
Known as the most badass soccer player in the world, Zlatan Ibrahimović is one of the best and one of the most ripped soccer players on the planet.
Not to mention, this legend is loved by many peoples for his unique, savage character. Zlatan is that one player who is not afraid of anybody or any team.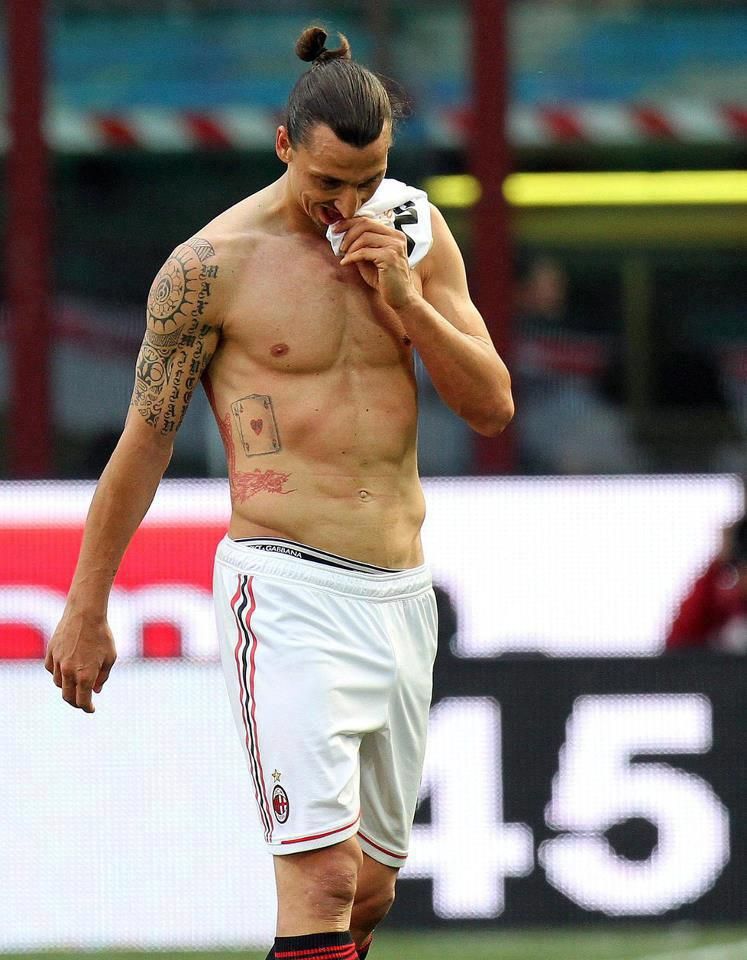 Soccer fans worldwide are still in awe of how this 1.96 meters tall man can control and play with the ball in a way like no other.
But, if there is a one-person every defender fear, it's definitely Zlatan Ibrahimović.
Try imagining a defender trying to snatch the ball from a 1.96 meters muscle superhuman. Yes, that would be almost impossible.
Also Read About Top 10 Fastest NFL Players in History>>
10. Ze Roberto
Instagram Followers: 2.2 million
If you ask who should star in the next terminator, it's Ze Roberto. The former Brazilian soccer player used to play as a midfielder and left-back.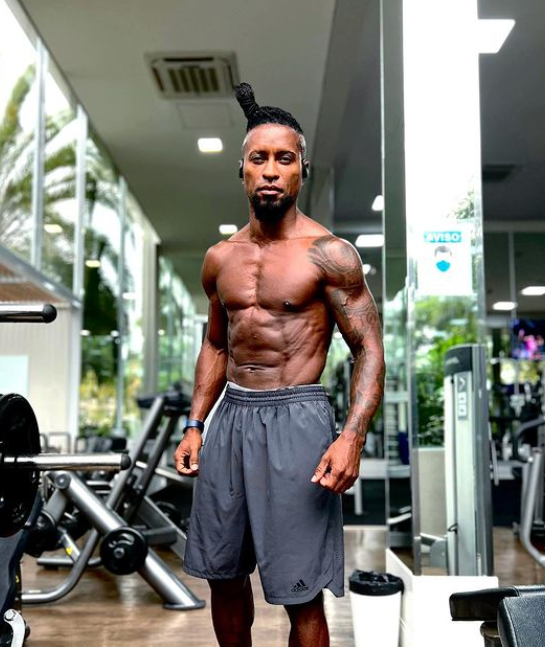 Although Roberto played most of his career in his native country, we cannot deny that he has also played in some of the most prestigious clubs. They include clubs such as Bayern Munich and Real Madrid.
However, this talented soccer player retired at the age of 43. But, even after retirement, Roberto hasn't given up his passion for workouts and a healthy lifestyle.
Plus, even at the age of 48, Roberto looks below 30.
9. Tim Howard
Instagram Followers: 638k
Ranked 8th in today's ranking for most ripped soccer players in the world, we have Tim Howard. He is the only North American soccer player on the list today.
To elaborate, Tim Howard is the former goalkeeper for Manchester United, Everton, and the United States soccer team.
Howard's popularity grew after he joined the iconic Manchester United club.
However, Howard decided to retire in 2020. Similarly, he dedicated himself to putting his interest in sports management following his retirement.
Most athletes start to slack off slowly post-retirement, but not this athlete. Even after retirement, Howard has worked out and maintained his physique.
8. Adama Traore
Instagram Followers: 3.1 million
When it comes to muscles, there was no way we could have forgotten Adama Traore. The Spanish star has always been the camera's main focus for shirtless pictures.
The former FC Barcelona player was one of the most ripped soccer players on the team.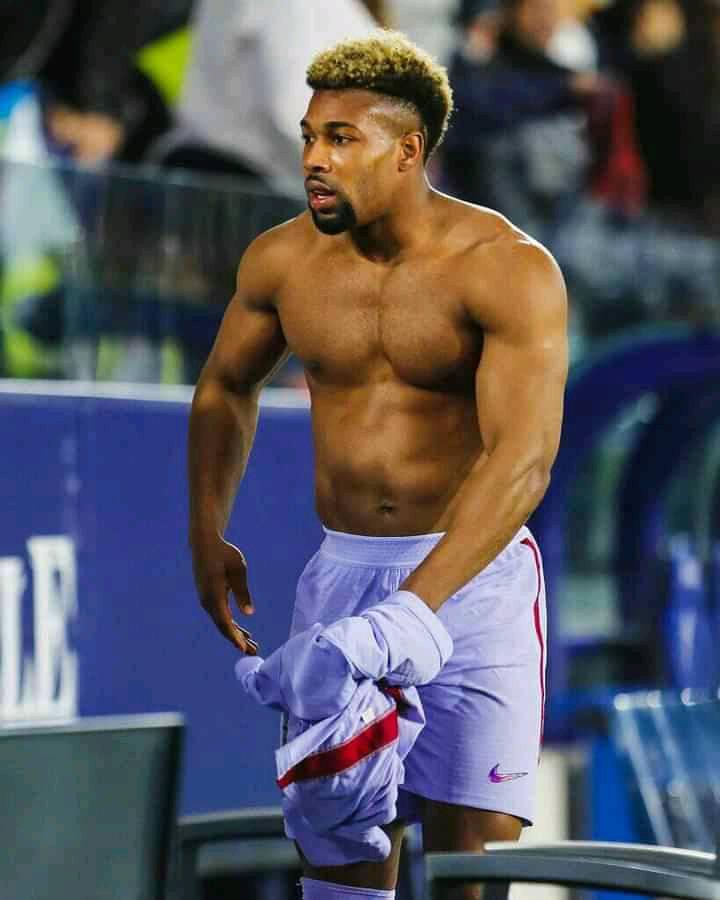 Not to mention, he maintains this body without lifting weights.
According to sources, Traore achieved such a body by just soccer activities, regular soccer training, and exercises.
So, it seems the muscle mass was in his DNA. Some people naturally have ripped bodies, and Traore is one of them.
You Might Want To Read About 12 Tallest Basketball Players in The World>>
7. Romelu Lukaku
Instagram Followers: 8.7 million
Romelu Lukaku is the one player who has to make a list. With a 1.93 meter height and a muscular body, Romelu is that player a defender would fear crashing onto.
Not to mention, he is one of the best strikers in Chelsea's arsenal. Romelu's muscles and height give him the advantage of being the most capable and dangerous striker in the league.
Most importantly, Romelu is considered one of the best strikers in the world.
However, just like we hear, "Rome wasn't built in one day," this athlete also had to go through a lot of training and hard work to be where he is today.
6. George Elokobi
Instagram Followers: 20.7k
In today's listing of the most ripped soccer players in the World, the sixth place goes to George Elokobi.
To go deeper, Elokobi is a Cameroon national who played as a defender for Maidstone United in the 5th division of the English soccer series.
With a height of 1.85 meters and a weight of 209 lbs., without a doubt, this athlete intimidated other players just at a glance.
Wait until he pulls off his shirts. What hides behind those jerseys is even better.
5. Givanildo V. De Sousa
Instagram Followers: 4 million
Nicknamed the Hulk, Givanildo V. De Sousa is the legendary Brazilian professional soccer player who plays forward for Atlético Mineiro and the Brazilian national team.
Even at 36, Hulk maintains an excellent physique. Not to mention, this 220 lbs. beast is one heck of a striker.
Moreover, Hulk is described by FIFA's official website as the powerhouse of the center or wide forward position.
It isn't a common scene for a soccer player to have a build like the Hulk. Else, he wouldn't have been nicknamed the Hulk.
Similarly, he is the player who was crowned as the league's top scorer.
4. Danny Shitu
Instagram Followers: 6.4k
Danny Shitu isn't that popular compared to the others on the list; we couldn't ignore him. He deserves a spotlight.
The Nigerian former central defender for the English club Milwall is one of the most ripped soccer players to walk the English league.
However, English League is one of many leagues he has played in. This African macho has a 16-year-long history in soccer.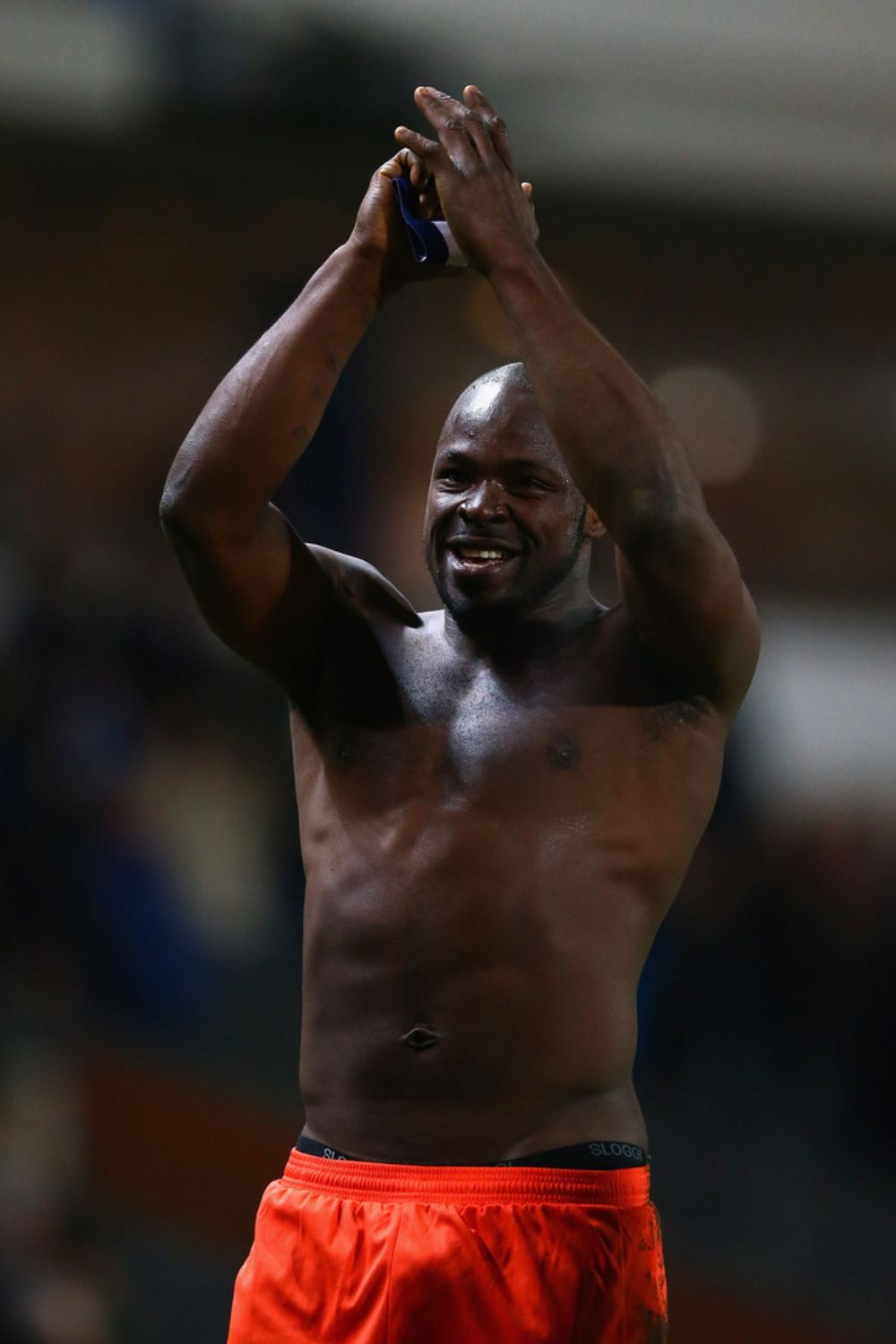 Not to mention, Danny has played for multiple different teams throughout his soccer journey. The teams include Norwich City, Charlton Athletic, Blackpool, Watford, Millwall, and Bolton Wanderers.
Similarly, Danny has also played 32 games for his home country's national team (between 2000 and 2013).
Also Read About 12 Tallest Basketball Players in The World>>
3. Cristiano Ronaldo
Instagram Followers: 495 million
Talking about the goat himself, there wasn't a chance that the legend Cristiano Ronaldo wouldn't have made it to the list.
No one else does it harder than our CR7 does when it comes to training and workout. In other words, CR7 trains his body like a machine.
As a result, he is considered the best soccer player ever to walk the earth and the sexiest.
Cristiano maintains his superhuman physique following a strict diet and workout regimen.
Every time you see him, he can be seen working out. Fans love him, and his teammates love him even more, for he is the best leader a team could get.
Plus, you can find him active on Instagram, as he frequently updates his lifestyle through posts and stories.
Besides, with a look and body like CR7, Hollywood would throw millions to star him in their movies.
But, most importantly, Cristiano is also the most generous player, as you can see him frequently sponsoring and doing charity work in his free time.
2. Adebayo Akinfenwa
Instagram Followers: 1.4 million
Ranked 2nd in the most ripped soccer players ranking, Adebayo Akinfenwa was sure to make it to the listing.
Talking about Adebayo, he is a former professional soccer player who played as a striker for the Wycombe Wanderers of League One.
Adebayo spent most of his career in the lower English leagues.
However, Adebayo wasn't always this popular. His popularity skyrocketed after his shirtless photo surfaced on social media.
Now, he is getting a lot of attention for being one of the most ripped soccer players in the world.
Even though he recently declared retirement, let's hope he maintains his physique.
Also, Read About the 12 Fastest MLB Players of This Year>>
1. Tim Wiese
Instagram Followers: 3.6k
We couldn't have completed the ranking without Tim Wiese. He is the most ripped soccer player to walk the field. When you think of Tim Wiese, think of him as a big giant muscle beast.
To clarify, Tim Wiese is a German pro wrestler and a former soccer goalkeeper. Wiese started his professional soccer career at Fortuna Koln. Moreover, he made 13 appearances for Germany between 2003 and 2005.
Following this, Wiese won 5 caps and was also part of the German team for the 2010 FIFA World Cup. But, sadly, he did not appear in the tournament.
However, Wiese started to work out and became more ripped after retiring from soccer in 2014.
He started gaining more and more muscle mass. Following this, he soon after joined professional wrestling.
Conclusion
The talented soccer players mentioned above have a unique story, don't they? For most of us, some names discussed above might have even been unknown.
But what would be the point if always only known and famous players were to get all the spotlight? Besides, we list without any favoritism or biasness.
So, how did you feel about today's ranking? Did you find your best soccer player on today's list? Feel free to share with us.
You Might Want To Read About 12 Best Female Weightlifters of all Time>>