After the French Open fines $15,000 to Naomi Osaka concerning the row about the press conference, Osaka withdraws from the French Open.
Before reaching this stage, Osaka had a long confrontation with the sport's four Grand Slam leaders. This very move had turned into a bitter twist right after the tournament stated they could fine her.
Anyways, Osaka had stuck to her decision not to speak with the press during the tournament. Hence, it eventually led to her withdrawal.
"Me not doing press is nothing personal with the tournament, and a couple of journalists have interviewed me since I was young, so I have a friendly relationship with them. However, if the organization thinks they can keep saying, 'do press or you're gonna get fined' and continue to ignore the mental health of athletes that are the centerpiece of cooperation, then I am just gonna laugh." –Naomi Osaka.
Background
According to the sources, the dispute between Osaka and tournament officials began on Wednesday. Additionally, it commenced after she stated that she would stand out of the post-game press conferences during the French Open.
Not to mention, this is the first incident where a top athlete has walked away from the event in the middle. Anyways, Naomi Osaka also opened her apology letters to the tournament's officials regarding the incident.
Before her withdrawal, she stated that she had written an apology regarding the chaos she had created. It also had an inclusion to discuss over if they would change rules regarding the post-match press conferences.
However, the officials did not provide a formal response. Later, they also criticized Osaka's decision as a disproportionate response.
"I never wanted to be a distraction. This isn't a situation I ever imagined or intended when I posted a few days ago. I think now the best thing for the tournament, the other players and my well-being is that I withdraw so that everyone can get back to focusing on the tennis going on in Paris." –Naomi Osaka
So, what was the reason behind her withdrawal?
Athletes live in the eye of everyone as glitz and a source of entertainment. Many face mental health issues during the tenure, and it was the very same for the young Naomi Osaka.
Although, till today, Osaka hasn't spoken about her mental health issues, she came forward to spill the truth.
According to Osaka, she had been suffering through depression since her 2018 victory over Serena Williams at the United States Open.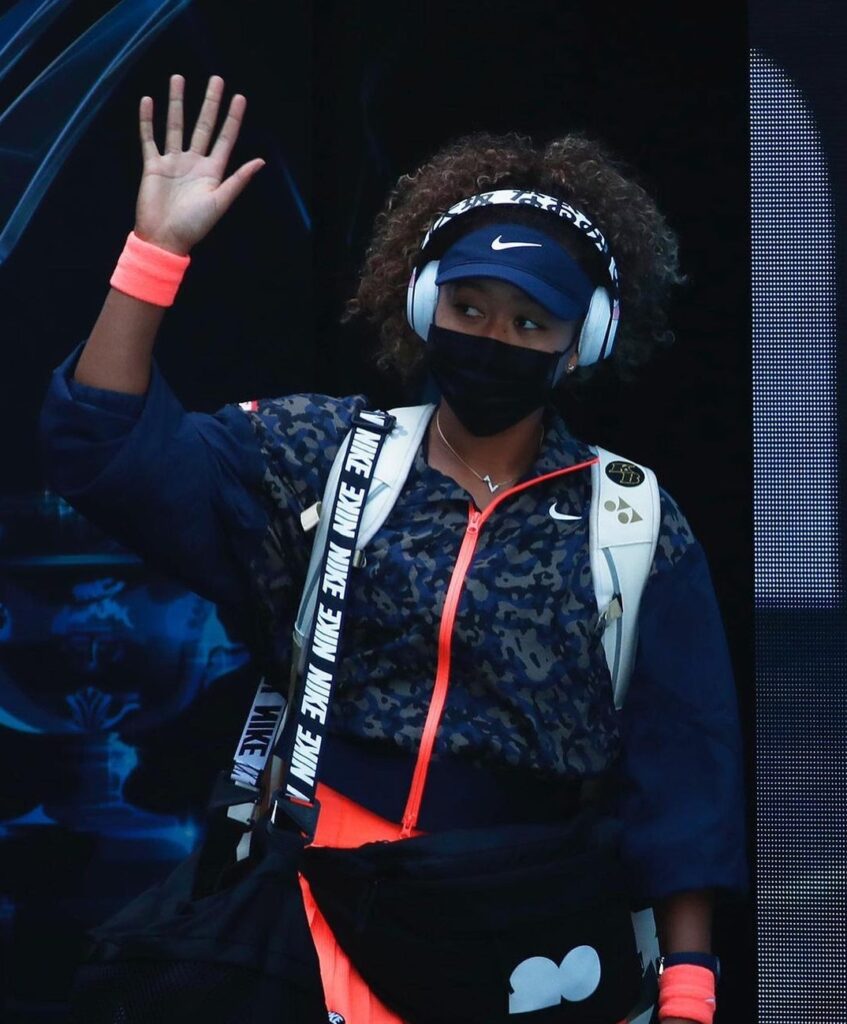 Indeed, Osaka has had press conferences and interviews since her early days; however, it still spurs anxiety inside her.
In similar terms, she has awakened to speak about the traumas. Osaka also explained the silent mental battles that the athlete goes through in time.
Alongside it, she took time to explain about her "long bouts of depression." Osaka also added that she suffers a wave of anxiety before having a press conference.
"Anyone that has seen me at the tournaments will notice that I'm often wearing headphones as that helps dull my social anxiety. So here in Paris, I was already feeling vulnerable and anxious, so I thought it was better to exercise self‑care and skip the press conferences. I announced it preemptively because I do feel like the rules are quite outdated in parts and I wanted to highlight that." -Naomi Osaka.
Wide Support, as a Result
As always, Naomi Osaka has boldly designed her path, and many athletes and her near colleagues have showered support on her way.
"I feel for Naomi, and I wish I could hug her because I've been in those situations. You have to let her handle it the way she wants to in the best way she can." – Serena Williams.
"It's incredibly brave that Naomi Osaka has revealed her truth about her struggle with depression. Right now, the important thing is that we give her space and time she needs. We wish her well." –Billie Jean King
Similarly, many have been sending wellness and support to her side. Altogether, Naomi Osaka will be out of court for some time.