Neymar aka Neymar da Silva Santos Júnior is widely considered one of the best soccer players in the world. But aside from his athletic prowess, he is known for his fashionable and sometimes out-of-the-world hairstyles.
Neymar is one of the best-looking athletes in the sports world. It must be why, no matter how eccentric his hairstyle is, he looks fabulous in his every new look.
Over the years, we have seen Neymar with so many hairstyles that he set the trend among young soccer fans. His fashionable and colorful hairstyles are inspirational to hairstylists as well.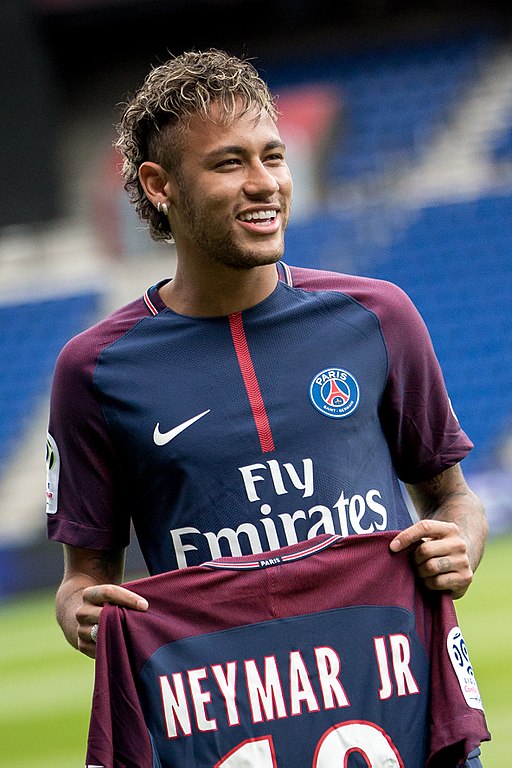 Every year, the Brazilian footballer comes up with new hairstyles. Today, among all his styles, we have compiled some of the top ones that we feel are his best.
The topic of best is inherently subjective. With that being said, let's look at some of the best and most unique hairstyles of Neymar!
Top 8 Best Hairstyle of Neymar
We have prepared the list with the help of trusted sources like HairstyleCamp, RingMyFashion, etc. But before the list, let us look at the list's rankings first.
| | | |
| --- | --- | --- |
| S.N. | Hairstyles | Year |
| 8. | Short and curly | 2009 |
| 7. | Black Hair with Blonde Highlights and Fade | 2017 |
| 6. | Simple Boy Hairstyle | 2013 |
| 5. | Short Platinum Hair With a Mohawk | 2016 |
| 4. | Faux Hawk with Shaved Sides | 2020 |
| 3. | Afro Hair with Undercut | 2020 |
| 2. | Pink Hair with Shaved Sides | 2020 |
| 1. | Spaghetti Blonde Haircut | 2018 |
8. Short and Curly
The first hairstyle we are talking about is Neymar's 2009 hairstyle when he was 19. Neymar's hair is naturally black and curly. It was one of Neymar's original hairstyles.
The hairstyle was one of his simple, shorter styles before he began growing his hair. Who could rock this simple hairstyle and look handsomely fashionable aside from Neymar?
From then onwards, Neymar's hairstyle started getting more and more eccentric.
NBA players have some of the most fashionable hairstyles. Click here to read about the 12 players with the best hair in the NBA!
7. Black Hair with Blonde Highlights and Fade
On our number 7 of Neymar's best hairstyles is his black hair with blonde highlights and fade. It is one of his fashionable looks and one of his fans' most loved looks.
While he was seen sporting a mohawk of spiky hairstyle, this look was totally different from what the fans were used to seeing.
Neymar's temp faded, and blonde highlighted part of his hair that is naturally black hair. By dying his curly ends blonde, he had taken the style further up a notch.
6. Simple Boy Hairstyle
Now before you say why this simple boy hairstyle among all his other looks, hear us out.
We love Neymar with his colorful mohawks of different lengths, dreadlocks, etc. But this hairstyle of his reminds us of his youthful looks.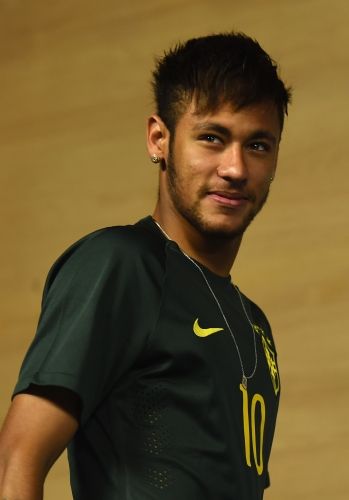 This hairstyle showed off Neymar's young and boyish charms. Dying his hair chocolate brown helped to bring out his eyes.
Furthermore, the hair color perfectly complimented his skin tone. Anyone can easily copy this hairstyle and look good with it.
The soccer world has some of the best trios in the world. Click here to read about the 12 best trios ever in soccer history!
5. Short Platinum Hair with Mohawk
Neymar loves colors, and he also loves going full platinum blonde. Time and again, he has rocked the platinum looks.
Therefore, on our number 5 Neymar best hairstyle, we have short platinum hair with a mohawk. His natural curls and wavy hair texture went perfectly with the color.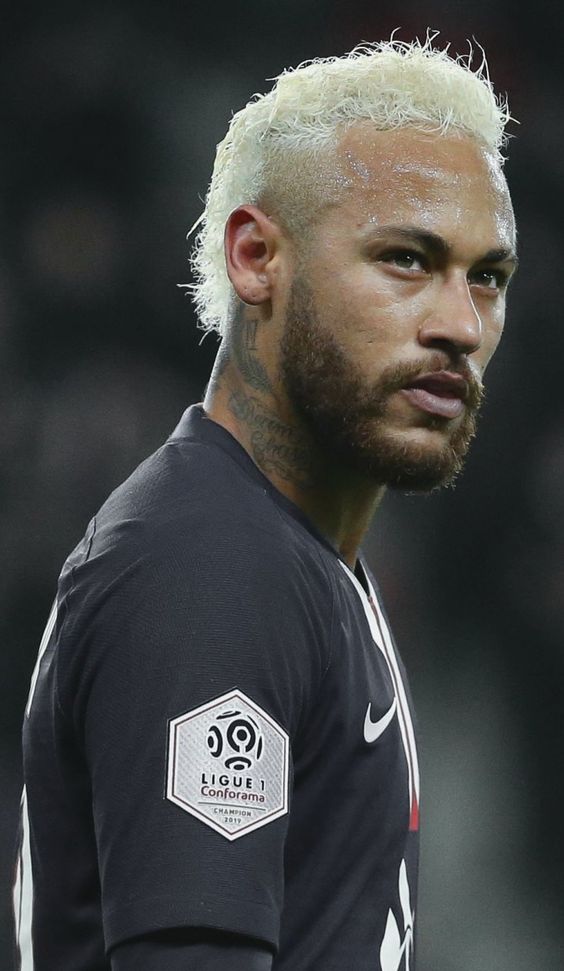 The hairstyle made quite a statement. It is also one of Neymar's most fashionable looks. Short but bold style, Neymar owned the look.
4. Faux Hawk with Shaved Sides
We know that Neymar loves Mohawks. On top of that, he rocks every mohawk style he has ever come up with. So on our number 4, we have the faux hawk hairstyle with shaved sides.
Neymar combined his favorite style and favorite color, blonde, to create a new look for this hairstyle. One can say this look is his signature hairstyle.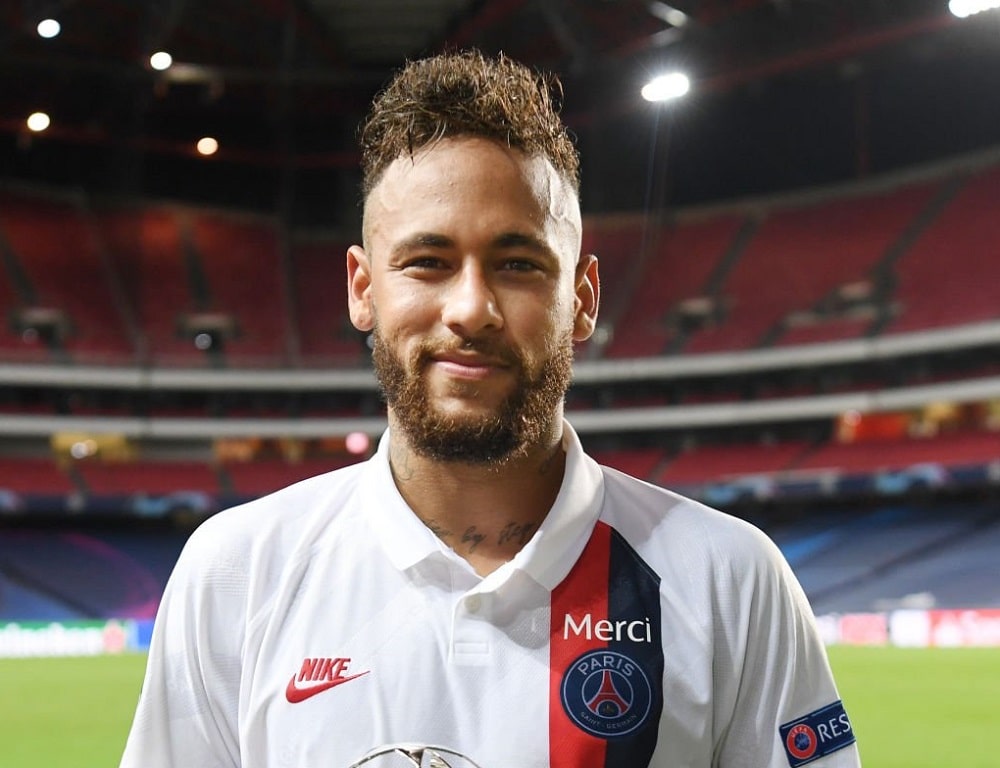 The blonde highlight gives the hair a more striking element, while the mohawk adds a cool and stylish feature. This look is definitely one of Neymar's best looks.
3. Afro Hairstyle with Undercut
We love Neymar with his naturally curly hair. Therefore on our number 3, we have his Afro hair with an undercut. It is a simple haircut that Neymar effortlessly pulls off.
He came up with afro hair on the top with a faded undercut. It showed off his natural curls and his natural color.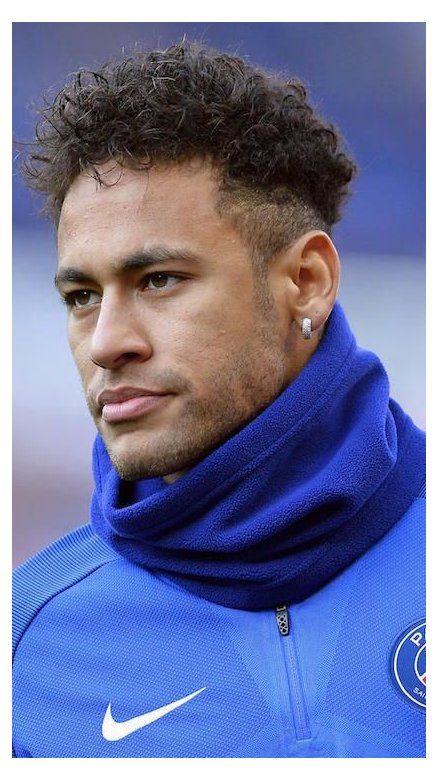 He gave his afro hairstyle a little twist and made it look modern. Who could better pull off this retro look with a modern twist than Neymar?
Simple yet stylish, those with curly hair can follow a similar hairstyle to look as fashionable as Neymar.
2. Pink Hair with Shaved Sides
Now, this hairstyle caught a lot of attention and was one of the most trending and viral haircuts of Neymar. Therefore, on our number 2, we have pink hair with shaved sides.
Neymar loves colors, and he experiments with a lot of cool looks. This pink hairstyle was one of the best looks Neymar came up with.
He colored his hair light pink with a fade. This short pink hairstyle with shaved sides gave Neymar a unique look.
Not anyone can pull off the pink hairstyle, but with Neymar, there is no look he can not pull off with style and fashion.
Soccer has its fair number of best soccer commentators. Read here about the top 10 best soccer commentators of all time!
1. Spaghetti Blonde Haircut
And our number 1 Neymar's best look goes to his spaghetti blonde haircut. We know that he loves a blonde; this look was one of the best-loved hairstyles by his fans worldwide.
The hairstyle might look messy, but it is done so intentionally. Neymar colored his curls blonde, while his roots have a natural black color.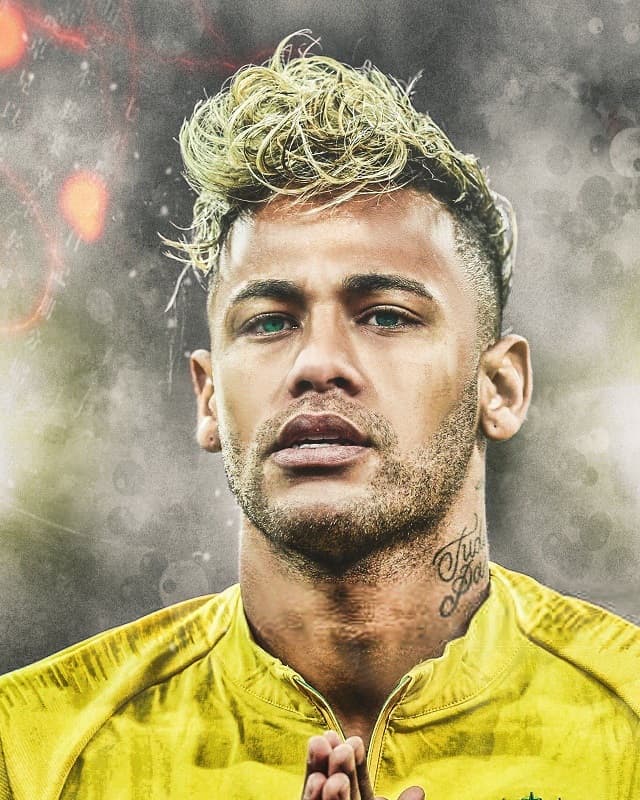 The hairstyle is both modern and looks contemporary. When dyed blonde, Neymar's naturally curly hair gives it an artistic look, while the shaved side makes the hairstyle look very stylish.
The overall look is held in place with a light gel application. Hands down, it is one of his best looks. This was Neymar's World Cup hairstyle and was the most searched hairstyle on the internet.
Conclusion
No matter what kind of hairstyle, Neymar rocks his every style. However eccentric it may get but he makes it look flawlessly fashionable. His fashionable hairstyle has taken the world by storm.
Which hairstyle did you feel was the best on the list? How about trying the hairstyles for yourself and see if you can rock the look like Neymar?