A well-known American golfer, John Daly, is popularly known as Long John among his contemporaries. He is also popular due to his appearances that thoroughly neglect a typical country club look. Unlimited Gossip about John Daly used to appear in the market about his rough and rugged personal life.
In the 1991 PGA championship, he gets a chance to shift drastically from Zero to hero. Later in the 1995 open championship, he won against Costantino Rocca and received a tag of a 'dark horse.' Despite numerous downs, he reached the top and became active on media through his endorsements and business ventures. And the same business becomes the primary source of income of this American player, John Daly. But he remains one of the most powerful players either from the USA or Europe.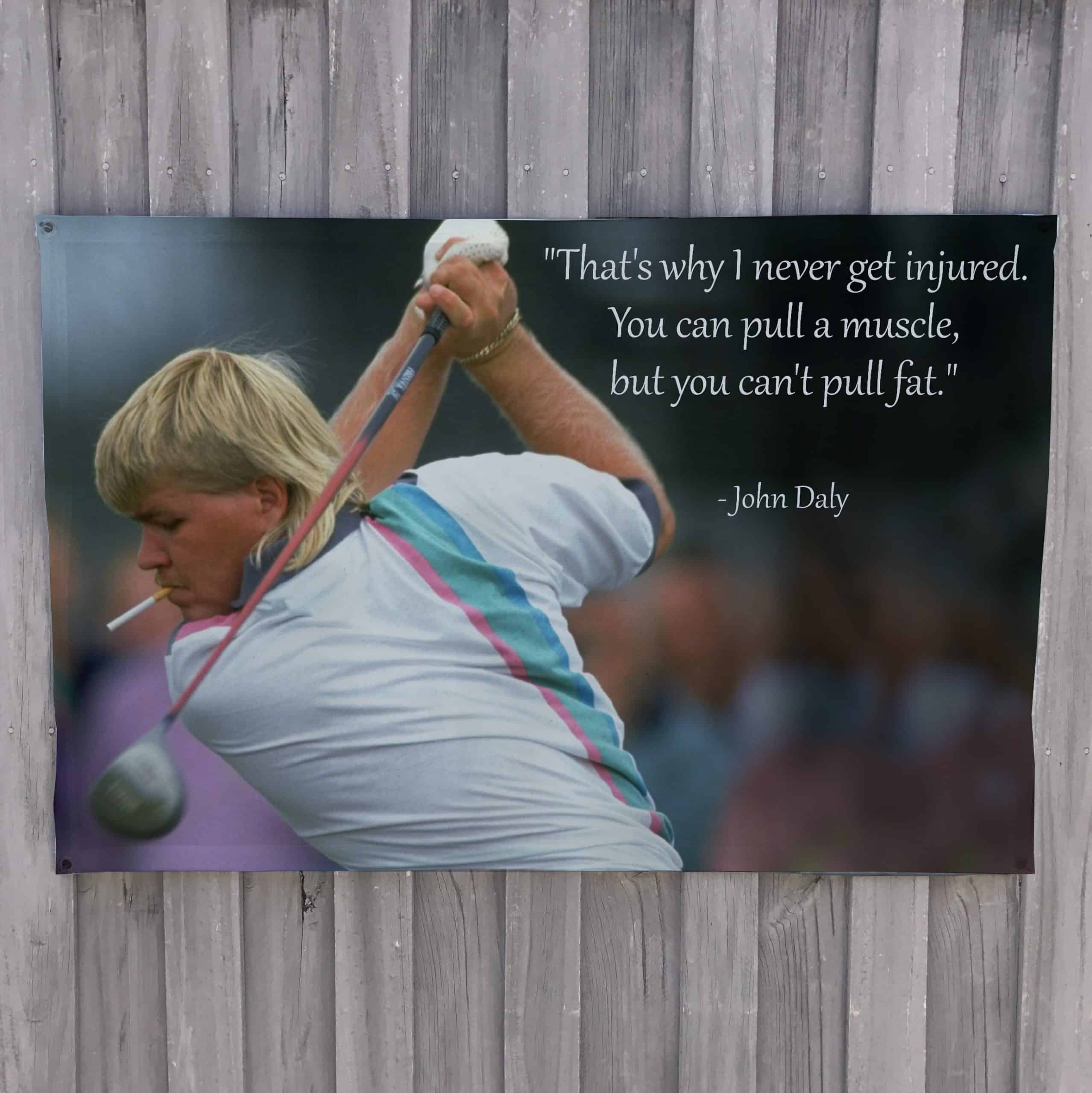 You get to know a few of John Daly's quotes and sayings that might help you.
"I think of myself as a lion, bringing down the kill, controlling the jungle. A lion controls his jungle."― John Daly
"I've had enough of worrying about everybody else. Now I'm taking care of me."― John Daly
"I'm an OCD neat freak. I can't stand messes. I make my bed every morning. Laundry. I do it all."― John Daly
"I guess when we get older, we try so hard to get our game back. Sometimes it happens, and sometimes it doesn't."― John Daly
"I hate a mess."― John Daly
"I can't stand to work out. I can't stand to do a sit-up; you know, I can't stand to run."― John Daly
"Everybody fights demons. Some are worse than others."― John Daly
"It's a lot easier knowing you can't do something than knowing you shouldn't."― John Daly
"I'm the luckiest human being that ever walked."― John Daly
"I'm a kind of go-getter."― John Daly
"I'm not the most religious person in the world, but I think the good Lord up there has blessed me."― John Daly
"Osteoarthritis is a tough thing, brother. If my knee was broken, I would have had it fixed. But my situation is totally different. It's painful as hell is all I can say."― John Daly
"It sucks getting old."― John Daly
14th of 100 John Daly Quotes
"My knee is screwed. I had the meniscus cut out."― John Daly
"I have osteoarthritis so bad… I can walk up a hill; I just can't walk down one."― John Daly
"Florida sends me a handicap sticker when I'm there. It's embarrassing. But I can't walk more than six holes before the whole knee swells up, and then I can't go anymore."― John Daly
"I've tried to lose weight two or three times, and every time, my golf game was horrible."― John Daly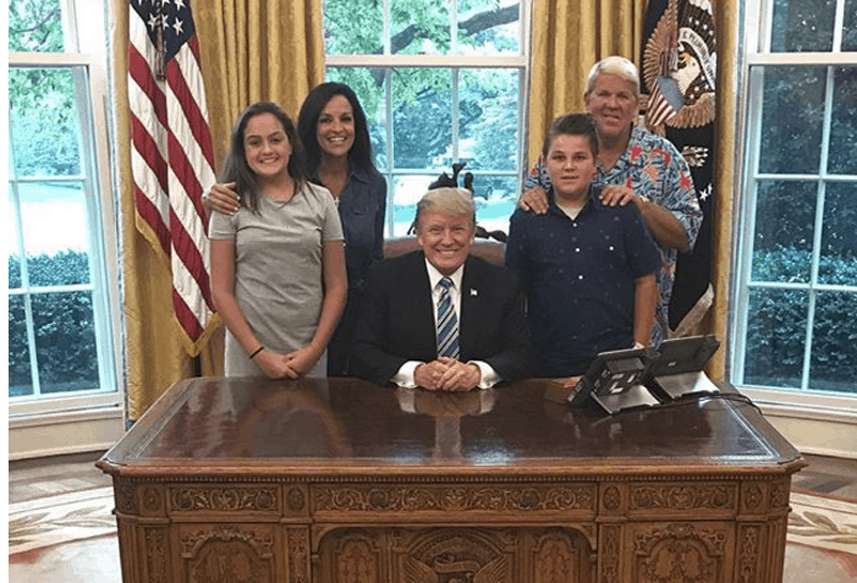 "I'm happy being around my family."― John Daly
"Life is full of challenges and surprises, and I've had my share."― John Daly
"I'm not a religious person. I have a one-on-one relationship with God, but I don't go to church as I should."― John Daly
"It just seems like the Democrats always have a problem when a Republican gets in office."― John Daly
"I think what I realized is that I can't believe I made it to 50 years old."― John Daly
"If I go gambling the slots, some of my friends will come with me and play along with me. It's not like I'm starting out with $500 a pull or $1,000 a pull. I go in there and pay $25, and if I win, I play $100s."― John Daly
"Kid Rock is a hell of an athlete."― John Daly
25th of 100 John Daly Quotes
"My dad being not the greatest dad in the world has made me a better parent."― John Daly
"I've screwed up a lot, but I've always admitted it."― John Daly
"I'm not a big gambler anymore. I like to do it. I enjoy it instead of trying to make money off of it because I realized you can't make money gambling."― John Daly
"I look at the PGA, and it was like winning the lottery."― John Daly
"The fans have always helped me get through good things and bad things on and off the golf course."― John Daly
"I was young and dumb back in the '90s, but I had a lot of fun."― John Daly
"I never had any alcohol on the golf course that I remember, except for one time, and that was the L.A. Open."― John Daly
"Perception's not reality."― John Daly
"I live a boring life, but it's perfect for me."― John Daly
"There's a time in everybody's life they really don't want to talk to people: they want to get away from talking or being on the phone and stuff."― John Daly
"Watch out for guys like Scott Piercy and Danny Willett. They both play really good on fast, fast greens."― John Daly
"The U.S. Open is not John Daly's style of golf."― John Daly
"I've had it with the USGA and the way they run their tournaments. The USGA loves to embarrass guys who play in their tournaments."― John Daly
"I don't mind hitting the ball badly, but when I feel like I've hit the ball pretty good for four days and shoot an 81, it's not golf."― John Daly
"I just don't enjoy poker that much."― John Daly
40th of 100 John Daly Quotes
"You can be addicted to meat, as far as I'm concerned. Why else would I eat six cheeseburgers a day?"― John Daly
"I think people relate to me because of the ups and downs I have had. I mean, I've shared a lot of strong emotions in my life, that I think maybe 'cause they believe I'm not scared to tell everybody I'm a human being."― John Daly
"I was a basket case, you know? When I got mad, I threw clubs, you know? And if things weren't going well, I would walk off a course. I think I lost a little bit of respect, but hopefully, I've gained that back."― John Daly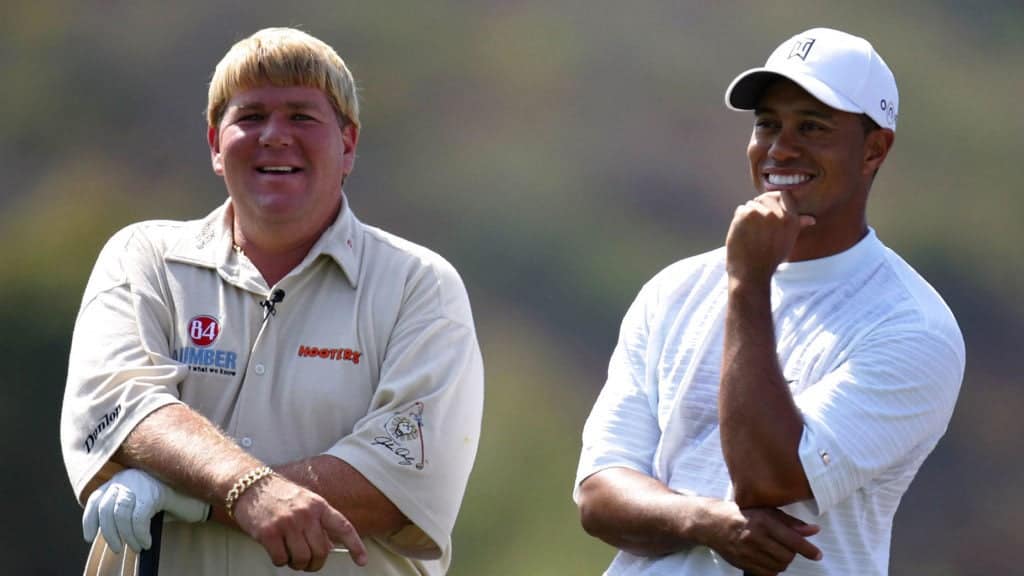 "The greatest thing for me is when someone comes up and says, 'My son started playing golf because of you,' or, 'I started playing golf because of you,' and all that."― John Daly
"I guess you can say I always liked to take chances. Sometimes it works out. Sometimes it doesn't."― John Daly
"It's hard for me not to play on the West Coast. I love it out there."― John Daly
"I love the European tour. I always have. But my home is the United States. That's where I would rather play."― John Daly
"It's amazing what a little money can do when it's spent on the right reason."― John Daly
"I've always said throwing a club shows you care."― John Daly
"Anybody who knows me… when I'm tired, I sleep with my eyes open."― John Daly
50th of 100 John Daly Quotes
"I've been honest with a lot of the problems I've had in life. Everybody has problems. They can relate to that."― John Daly
"I wanna have more majors than Jack Nicklaus."― John Daly
"I need to play three or four weeks to get into a rhythm. I'm not like Tiger. I can't play one week and win."― John Daly
"I learned through the 'Jack Nicklaus Lesson Tee,' the cartoon. Back then, it was 1970 or '69 when it came out. Learned the grip that way and everything in the cartoon… So that's kind of how it all started for me."― John Daly
"I've always been a good ball-striker, but if you're not a great putter, you're not going to win a lot."― John Daly
"I can't dwell on the past, that I haven't won a lot, but anytime I didn't play good was mainly because I didn't putt very good."― John Daly
"I don't hide anything. There's just nothing to hide with me."― John Daly
72 Broad and Inspiring Zlatan Ibrahimovic Quotes
"I feel like I'm the Babe Ruth of golf."― John Daly
"I'm not scared of Tiger. I'm not scared to go head-to-head. I'm not scared to have a long-drive contest with him."― John Daly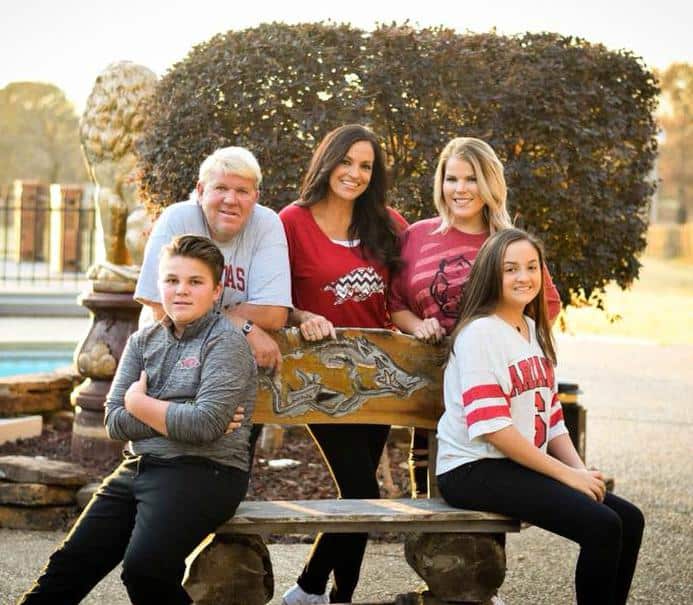 "I think my worst enemy is me."― John Daly
"I'm a guy who's either going to go full bore, or I'm not going to do it at all."― John Daly
"My life is to play golf, sit home with the wife and kids, and do things with the family more than I used to."― John Daly
62nd of 100 John Daly Quotes
"I know there's a lot of guys would love to see me fail."― John Daly
"We weren't the kind of family that talked about our problems. We were a close family, in a kind of faraway way. It wasn't a being-with-each-other kind of close. We all went our own ways."― John Daly
"I was always the one asking everybody else if they were O.K. I never talked about my problems. I didn't want to admit I had problems. I just let 'em build up. I didn't want anybody to know I was hurtin'."― John Daly
"Money is just paper that gets us through life."― John Daly
"A bad day on the course doesn't have to mean a bad night and a bad week and you get to scream at your agent."― John Daly
"Golf is day-to-day. It's shot to shot; it's not four days at a time."― John Daly
"I don't want to be average."― John Daly
"It's nice to finally be my own person."― John Daly
"In '92, I got my first coach and had it for two, three years. My wife hated it."― John Daly
"I still wake up every day, so I'm winning."― John Daly
"My father gave me some Jack Nicklaus MacGregor clubs when I was six years old. He cut down some of the shafts, but they were men's clubs, so they were heavy."― John Daly
45 Motivating Roger Federer Quotes
"I love the fans here in Australia."― John Daly
"In my life, I've seen everything, and one thing I know for sure is you can't win in the federal court. You're going against the government of the United States. You don't beat a federal court, a federal judge, and the FBI – there's no way."― John Daly
75th of 100 John Daly Quotes
"In life, you have got to make the best of every situation; you have to keep going."― John Daly
"It seems there is always something coming up for me during Masters week, but that's not an excuse to play good or bad golf."― John Daly
"You need 100 percent concentration on golf to succeed."― John Daly
"I've always said that I play for the fans."― John Daly
"I'd like my first Ryder Cup appearance to be in the United States."― John Daly
"Coming down the 18th, your heart's pounding, and the hair is sticking straight up on your arms – there's no feeling like it."― John Daly
"I've had surgery on my knee and both feet and my elbow."― John Daly
"I'm really good at math and history, but I suck in English."― John Daly
"I hate getting haircuts. It's like going to the damn dentist, man."― John Daly
"I wasn't a silver-spoon kid on the golf course growing up."― John Daly
85th of 100 John Daly Quotes
"I like to have this gut to put my elbow on it when I putt because I did it for so long. I just feel healthier this way."― John Daly
"Patrick Reed has become a hell of a player."― John Daly
"A lot of people would love my career. I'm not satisfied with it."― John Daly
"I wasted a lot of my talent in the '90s because the money was so big, and I was making so much money, I didn't care to practice as much. That is my only regret."― John Daly
"I know I'm not the only guy that's had problems in life. And it seems to me that a lot of athletes shy away from talking about things that may have happened to them or their families."― John Daly
51 Motivating Billie Jean King Quotes
"I've always said that it's none of my business what other people think of me."― John Daly
"I make a lot of bogeys and a lot of birdies."― John Daly
92nd of 100 John Daly Quotes
"I'm a fighter. I'm a survivor, and I'll get through anything people can throw at me."― John Daly
"Golf is my passion, and so is great barbecue."― John Daly
"I don't like watching golf on TV. I'd rather play."― John Daly
"I'm about a 20-handicapper with a guitar. I can only play three songs on my own album. I did the lyrics, not the music."― John Daly
"I've always been a quick putter, so I should never get the yips. But I got 'em. I got 'em bad."― John Daly
"Pretty much my whole career, I have been aggressive. I have always been a guy that goes at pins. That's kind of the way I've been all my career, and I don't know, really, if I can change."― John Daly
"I can sit here and hit all the balls and chip and putt all day long, but if you're not playing competitive golf… there's nothing better than competitive golf."― John Daly
"I've known Donald forever, and I know the bad things they say about Donald Trump is not true because I've known him as a friend for so long. I've seen what he's done for all types of people. I know how many people call him a racist and all this, and it just makes me sick because he's not."― John Daly
"The thing I love about Donald, it's time this country is run by a businessman and not people with their hands out, and Donald doesn't have his hands out. I not only consider him as a friend, but if people get to know Donald Trump, I think they'll know what I'm talking about. He's one of the greatest human beings I've ever met in my life."― John Daly