Soccer, commonly known as football, is, hands down, the most popular sport in the world. Moreover, more than 3.5 billion people follow soccer worldwide.
In recent years soccer has become and lucrative venture thanks to its popularity among fans.
The salaries of football players have inflated beyond control as they are making jaw-dropping money. Likewise, many brands are sponsoring players for marketing campaigns.
Recently, soccer players have been entering the top of Forbes' yearly report of the world's highest-paid athletes.
Can you guess who made our list of 'Richest Soccer Players in the World? Did your favorite make it to the list?
20 Richest Soccer Players in the World
The information related to this article is collected from online sites like Forbes, Celebrity Net Worth, and Sporty Tell.
Similarly, the fortune they have earned is not entirely from their salary made from soccer. In the list, both active and retired soccer players are listed.
20. Mohamed Salah
Egyptian King Mohamed Salah ranks 20th on the world's richest soccer player list. At present, he plays for Liverpool joining the side in 2017.
He plays as a winger and poses incredible pace, movements, and dribbling to run past defenders for scoring or creating chances.
As of now, the estimated net worth of Mohamed Salah is $90 million. Likewise, currently, he is Liverpool's highest-paid player earning $35.1 million annually.
19. Kylian Mbappe
2018 World Cup winner Kylian Mbappe also makes his way to the richest players in the world list. Not bad for 22 years old professional player who still has a long way to go in his career.
Mbappe is often considered the world's best young player; he ranks number 1 in transfer market value with €160 million.
Alongside breaking records, Mbappe is also making huge money in the footballing world.
PSG winger Kylian Mbappe has a net worth of $95 million. Moreover, in 2018, Nike also released his signature shoe when Mbappe was just 18 years old.
18. Raul Gonzalez Blanco
Real Madrid Legend Raul is currently the manager of Real Madrid Castilla. Moreover, he is Blancos record appearance holder 741 caps to his name.
Furthermore, he spends most of his career in Madrid, winning three champions and 6 Laligas for the capital side. Later, he played for Schalke, Al Sadd, and New York Cosmos at the end of his career.
Raul is also the second-highest scorer for both Real Madrid and the national side Spain.
At present, Spanish has a net worth of $100 million, putting him at number 18 on our 'Richest Soccer Players in the World' list.
Top 20 Richest Athletes in the World >>
17. Philipp Lahm
An outstanding leader Philip Lahm is a retired soccer player who led Bayern to a treble in 2013 and Germany to the 2014 World Cup triumph.
Also regarded as one of the best defenders in football history, Lahm played professional football from 2003-2017. Interestingly, he also ended his career without receiving a red card.
Lahm got the nickname Magic Dwarf for his small size but has excellent qualities like pace, stamina, tackling, and technique.
Former German and Bayern skipper Lahm estimated net worth is $100 million.
16. Eden Hazard
Next on the list is Belgian skipper Eden Hazard. Currently, he plays for Real Madrid, but he has not been in best form like in England due to frequent injuries.
Hazard is an unpredictable player, and his playing style and pundits compare his playing style with Messi and Ronaldo.
2014 PFA player of the year Hazard has already won league titles in France, England, and Spain.
Real Madrid winger currently has a net worth of $100 million. Furthermore, he is technically the highest-paid player of the club earning £400k per week.
15. Pele
Pele is an elite figure in the world of sports, not only football. Often labeled as the greatest, he ruled football during his playing career.
At just 17, he won his first World Cup, setting the record for the youngest footballer to win the coveted prize. Later, he went on to win three WC titles.
IFFHS World Football Player of the Century Pele's net worth is valued at around $115 million. Moreover, he was the one who nicknamed football "The Beautiful Game."
14. Zinedine Zidane
Both a manager and player Zidane Zidane has an impressive career on his resume. Just recently, after the end of the 2020-21 season, he stepped down as Los Blancos manager.
However, he has already left his legacy as a manager and player. Zidane is three times World footballer of the year and a 1998 World Cup winner.
Likewise, managing Real Madrid, he led the side to record 3 consecutive Champions League titles.
French legend Zidane Zidane's net worth is valued at around $120 million.
13. Mesut Ozil
German playmaker Mesut Ozil currently plays for Fenerbahce. However, previously he played for top European sides like Real Madrid and Arsenal.
He is well known for goal-scoring passes that others could not spot. That's the reason behind his nickname, The Assist King.
The most triumphant moment of his career came in 2014 after winning World Cup in Brazil.
Also, the estimated net worth of Mesut Ozil is $120 million. Likewise, he solely earns $24 million from the Adidas contract yearly.
Top 20 Richest Boxers in the World 2021 >>
12. Andres Iniesta
Although currently playing for Japanese club Vissel Kobe, Andreas Iniesta's brilliance is undeniable in world football.
Iniesta rose through the ranks of the renowned world football academy La Masia. Later, he played 22 years for Barcelona, winning 35 trophies, including two treble.
Likewise, he is also a national hero scoring the winning goal in the 2010 World Cup finals leading Spain to its first-ever WC triumph.
At no. 12 on our 'Richest Soccer Players in the World list with an estimated net worth of $120 million is Andreas Iniesta.
11. Paul Pogba
Paul Pogba is next on the richest soccer player list. He moved to Manchester United in 2016 for a Premier League record fee of $120 million.
The 2018 World Cup winner often plays as a deep-lying playmaker. Although he is criticized frequently by the media, he has not stopped giving an outstanding performances on the field.
The estimated net worth of a Manchester United midfielder is $125 million.
10. Thierry Henry
Henry always made headlines in the 2000s. He was a dominant player winning two league titles and four golden boots with Arsenal.
Later, after joining Barcelona, Henry helped the team win the treble in the 2008/09 season.
Likewise, for France, he won the 1998 world cup and the 2000 European championship.
After retiring, Henry remains close to soccer. The player is currently the assistant manager of the Belgium national team.
Currently, Thierry Henry has an estimated net worth of $130 million.
9. Gareth Bale
Welsh footballer Gareth Bale ranks 9th in our 'Richest Soccer Players in the World' with a net worth of $145 million.
Six times Welsh footballer of the year, Gareth Bale currently plays for Tottenham joining on loan from Real Madrid.
Gareth Bale formed the deadliest football trio in the world named BBC alongside Benzema and Ronaldo. Later, tri helped Real win three consecutive UCL titles.
However, Tottenham was the cub who rose to stardom back in his first spell at The Lilywhites.
Furthermore, Bale is the highest-paid player in the Premier League, where Los Blancos pay a portion of his salary.
8. Ronaldo
Ronaldo "The Phenomenon" is a retired soccer player and is considered one of the greatest footballers in history.
Although Ronaldo's career was affected by injuries, he still marked his name in the footballing world. He was dubbed as the complete striker and a nightmare for any team defenders and goalkeepers.
Ronaldo is 2 time FIFA World Cup champion and has scored 15 goals after appearing in 4 tournaments.
Likewise, in 2020 he was named in Greatest All-Time XI Team published by France Football.
Currently, he is the owner of Real Valladolid after purchasing 51% of club shares in 2018. The net worth of Ronaldo is valued at $160 million.
7. Wayne Rooney
Manchester United and England's top scorer Wayne Rooney ranks 7th in the richest soccer player list.
During his career, Rooney played almost 14 years for Red Devils, winning 16 trophies together.
British football legend Rooney is currently the manager of Derby County. He has an estimated net worth of $170 million.
6. Zlatan Ibrahimovic
Although being dubbed arrogant, childish, and ignorant, Zlatan Ibrahimovic is one of the best strikers of our generation.
Zlatan has played for 9 different teams winning 32 titles. Despite being 39 years old, he is still going strong playing for AC Milan.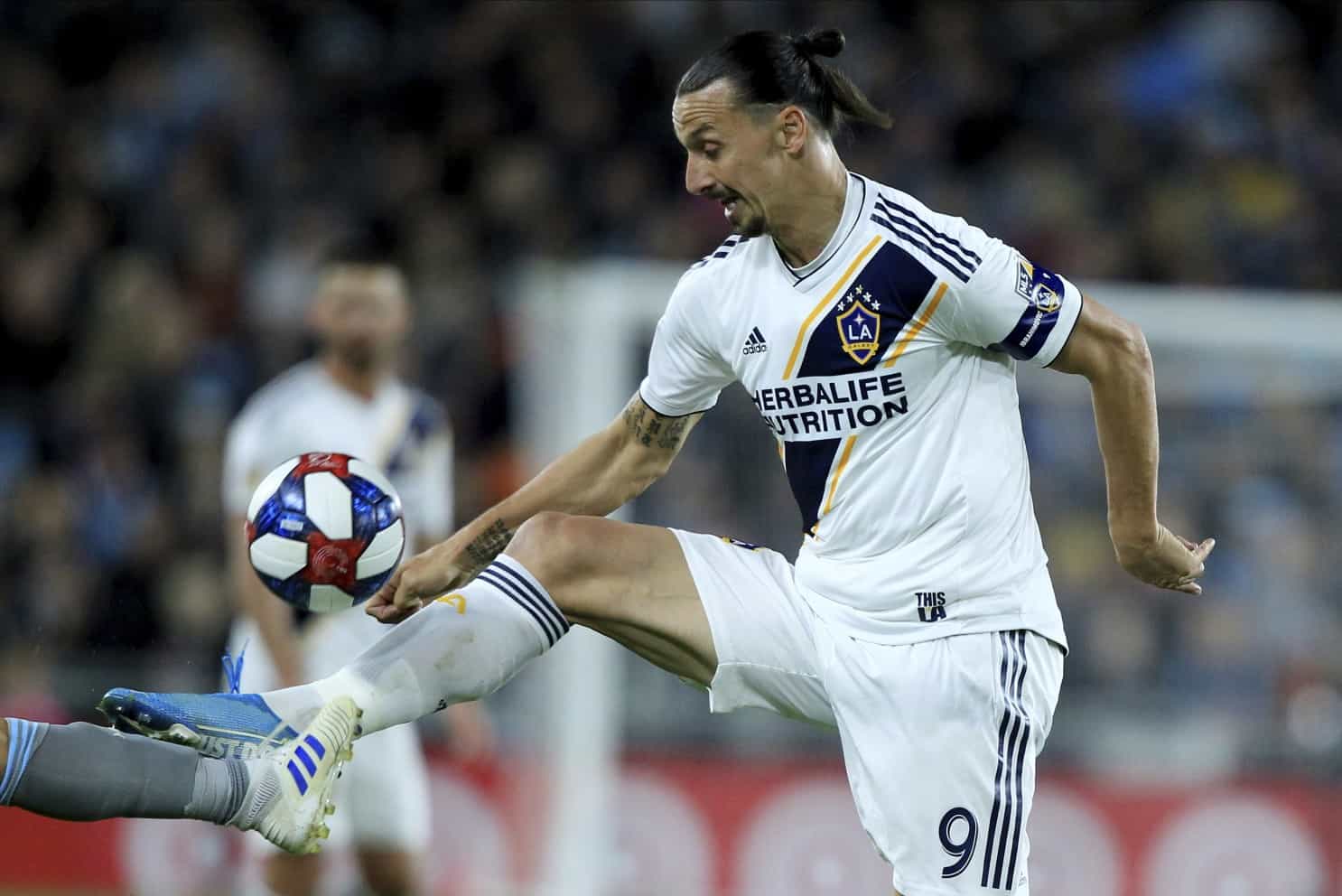 Furthermore, Zlatan is the top scorer for Sweden. He also has 564 goals under his belt from his playing career.
The estimated net worth of Swedish is estimated to be $190 million. No wonder he made it sixth in our 'Richest Soccer Players in the World' list.
5. Neymar
Neymar is lauded as one of the best players since he made his professional debut for FC Santos back in 2009.
After joining Barcelona, he formed the deadliest trio of MSN alongside Suarez and Messi. Later, they won a historic treble in the 2015 season.
In 2016, Neymar led Brasil to the first-ever Olympic gold in the 2016 Rio Olympics.
Later, in 2017, Neymar broke the world record fee transfer fee of €222 million when he moved to Ligue 1 side PSG.
Thanks to his PSG contract and multiple sponsors, his net worth hiked up rapidly through the years.
Currently, he is the 6th highest-paid athlete globally, earning $95.5 million in the 2020/21 season.
Furthermore, the estimated net worth of Brazilian star Neymar is $200 million.
4. David Whelan
The surprising name ranks fourth among the world's highest-paid soccer players that are David Whelan.
Whelan played professional football for Blackburn and Crewe Alexandra from 1956 to 1966.
But after retiring from soccer, he made his fortune from his business ventures. He also owned a soccer club named Wigan Athletic.
The estimated net worth of retired English footballer David Wheelan is $210 million.
Kris Budden Bio: History, Career & Net Worth >>
3. Lionel Messi
One of the greatest football players, Lionel Messi, takes the third position in our 'Richest Soccer Players in the World.' The Argentine player has played his entire career for Barcelona and serves as captain of both club and country.
Messi is just unstoppable in the field. He can score or create chances for a team with ease.
Messi has record of 6 Ballon d'Or awards, record of 6 European golden boots. Likewise, he also has won a club-record 34 titles but has failed to win in international competitions.
Another few milestones of Messi are the most goal in a singles season (92), and the most goal in Laliga (474). Furthermore, he is also Argentina's all-time top scorer.
According to Forbes, in 2021, Messi was the highest-paid footballer, earning $130 million.
David Beckham is an inspirational athlete in the world. Beckham played for 20 years professionally. Beckham is well known for his free kicks, crossing, and passing.
During his career, he played 11 years for Manchester United. There he won 6 EPL titles, 2 FA Cups, and a 1999 UCL.
Later, he went on to play for Real Madrid, AC Milan, La Galaxy, and PSG. Representing England, he played in 3 world cups.
Currently, he is co-owner of Inter Miami Fc and Salford City. Besides, he also owns an academy in London and Los Angeles.
Likewise, the estimated net worth of David Beckham is $450 million making him the wealthiest retired footballer.
1. Cristiano Ronaldo
The richest soccer player in the world is Cristino Ronaldo. He is one of the top candidates for the title of goat.
There's no surprise to see Ronaldo racking up the number 1 spot as he is the first and only soccer player to earn a billion.
Currently, he plays for Seria A giants Juventus. Likewise, Ronaldo played for the top European side like Real Madrid, Manchester United, and Sporting Lisbon.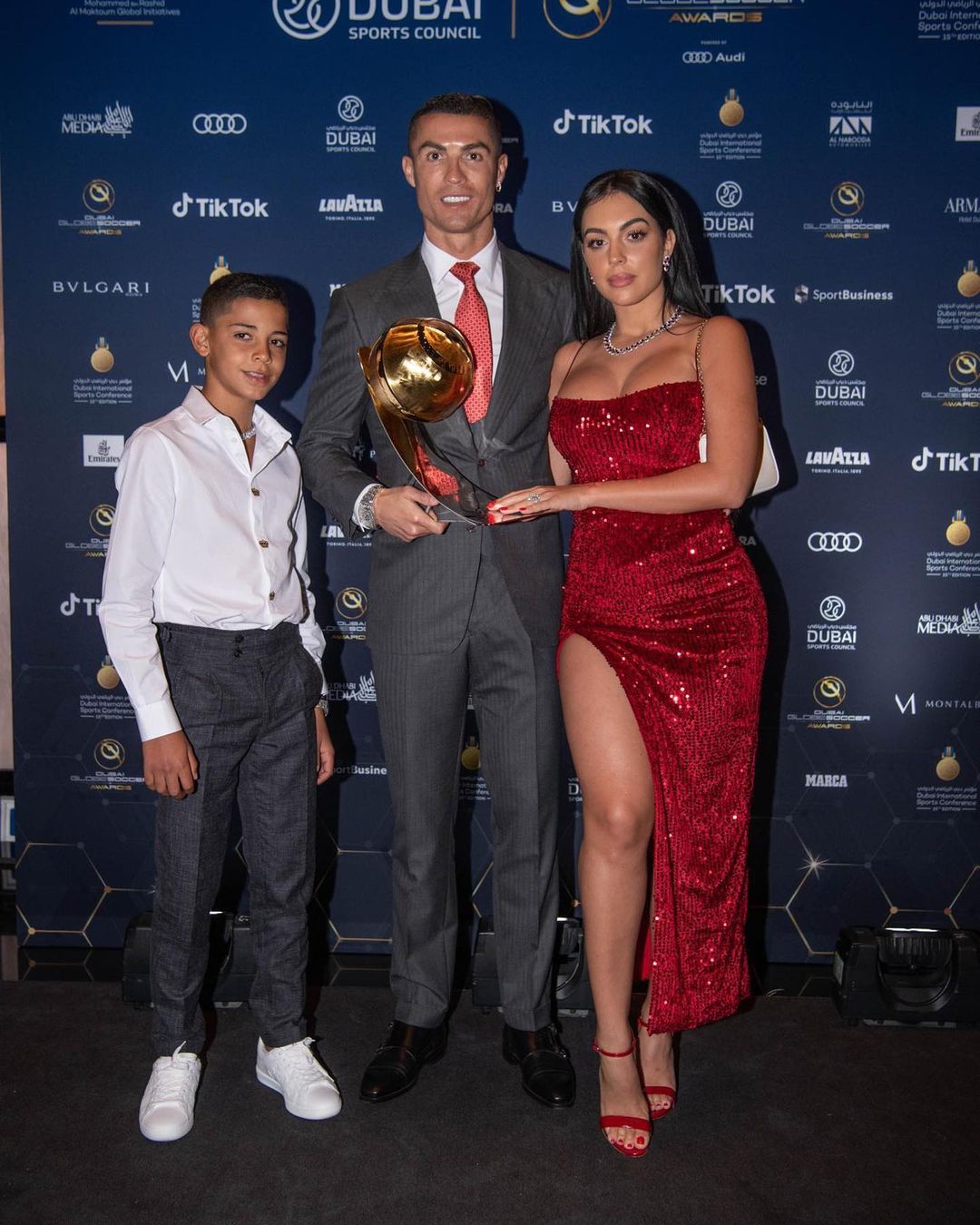 From 3 consecutive UCL titles with Los Blancos to Euro Cup with Portugal, Ronaldo has achieved every success he deserved.
Talking of his personal accolades, he has won 5 Ballond'Or and 4 European Golden boots.
He has scored 770 goals in 1,110 professional matches and is only the second player in history to score 100 international goals. Likewise, Ronaldo leads the UCL goals and assists tally.
Likewise, Cristiano Ronaldo has the largest audience on social media platforms with over 400 million followers.
The estimated net worth of the wealthiest soccer player Cristino Ronaldo is $500 million.
Summary
The above list sums up the list of the top 20 richest soccer players globally as of 2021. Let's have a quick glance at the summary below.
Christiano Ronaldo
David Beckham
Lionel Messi
David Whelan
Neymar
Wayne Rooney
Ronaldo
Thierry Henry
Paul Pogba
Andreas Iniesta
Mesut Ozil
Zinedine Zidane
Pele
Eden Hazard
Philipp Lahm
Raul Gonzalez Blanco
Kylian Mbappe
Mohamed Salah
Feel free to comment with your opinion about the above list of the top 20 world's richest soccer players as of 2021.