The SimCity, Sim Bhullar, is a Canadian professional basketball player for the Taiwanese team, Hsinchu JKO Lioneers of the P. League+.
Bhullar played with the NBA teams; he has seized the surplus spotlight after being the first player of Indian origin to play in the National Basketball Association (NBA).
Furthermore, he partook in Overseas, NBA Development League, and NBA.
In the meantime, he amassed the Super Basketball League Championship (SBL) in 2017 and also earned SBL Best Foreign Player of the Year in 2017.
Additionally, he earned NBA D-League All-Rookie Third Team and NBA D-League All-Defensive Second Team in 2015.
On the flip side, he is reckoned as a massive, physically tough hoopster who solidified decent position most times in the low post.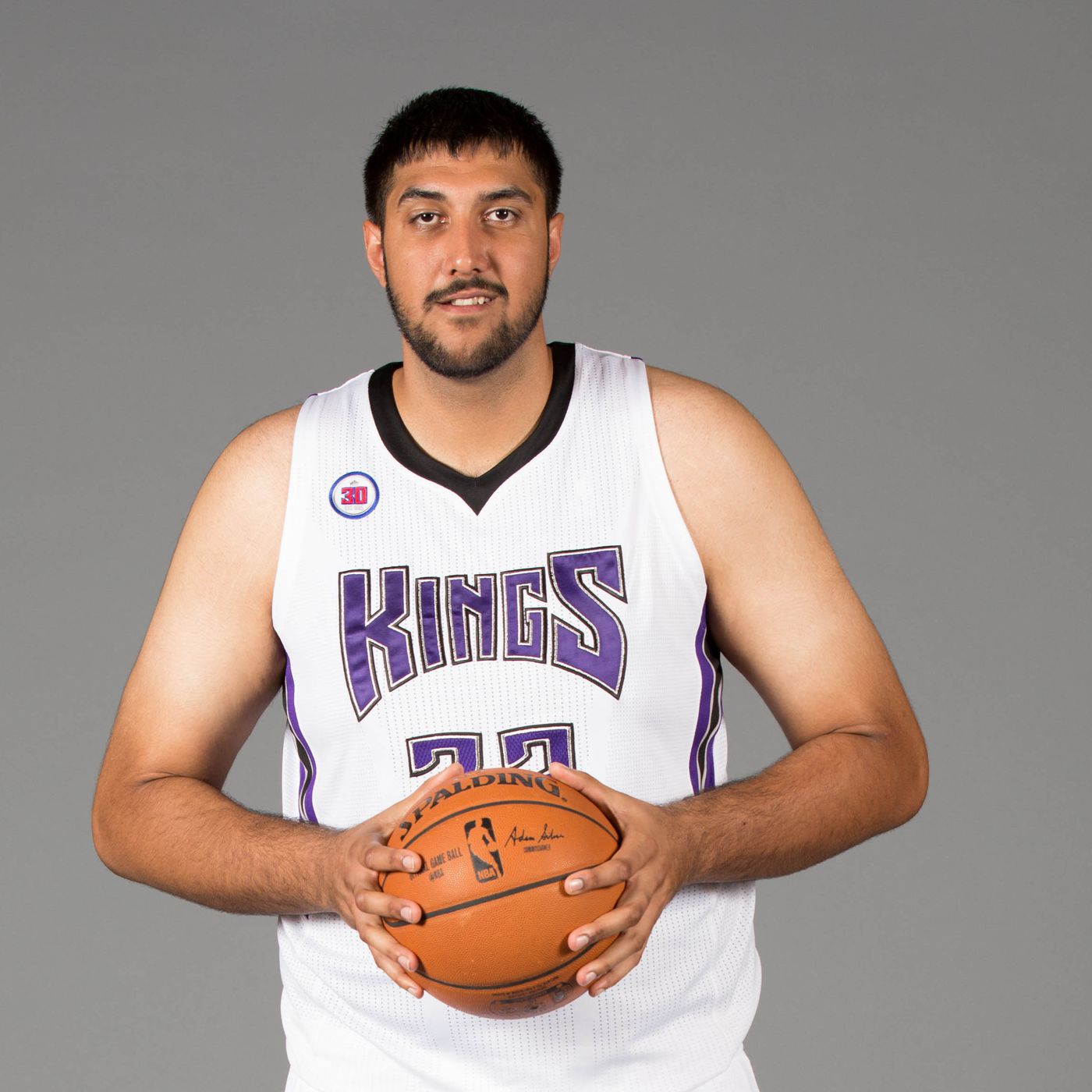 Moreover, his size clogs up the paint; he's a consistent offensive rebounder, surprisingly good on feet, and an exceptional shot blocker.
In this article, discover further engaging details about the athletic center hoopster Sim Bhullar below.
Alike, briefly look at the informative, quick facts presented beneath.
Quick Facts
Full Name
Gursimran Singh "Sim" Bhullar
Birth Date
December 2, 1992
Birth Place
Toronto, Ontario
Nick Name
SimCity
Religion
Sikh
Nationality
Canadian
Ethnicity
Indian
Education

The Kiski School
Huntington Prep School
New Mexico State University

Horoscope
Sagittarius
Father's Name
Avtar Bhullar
Mother's Name
Varinder Bhullar
Siblings
Two (Avneet & Tanveer Bhullar)
Age

31

years old
Height
7 feet 5 inches
Weight
163 Kilogram (360 lb)
Jersey no.
35-Hsinchu JKO Lioneers
Hair Color
Black
Eye Color
Black
Body Type
Athletic
Profession
Basketball player
NBA Draft
2014 / Undrafted
League
NBA & Overseas
Active Years
2014 – present
Sexual Orientation
Straight
Marital Status
Unmarried
Girlfriend
Not Available
Kids
Not Available
Net Worth
$1 million-$5 million
Position
Center
Current Team
Hsinchu JKO Lioneers
Social Media
Instagram, Twitter
Merch
Sacramento Kings Shooter Shirt
Last Update

December, 2023
Sim Bhullar: Early Life & Family
The heavyweight hoopster Sim Bhullar was born in Toronto, Ontario, on December 2, 1992.
His full birth name is Gursimran Singh "Sim" Bhullar, but he's commonly adored as Sim Bhullar.
Addressing his family, he is one of the three children of elevated parents, Avtar and Varinder. His parents stand beyond average height; his father is 6'4," and his mother is 5'10."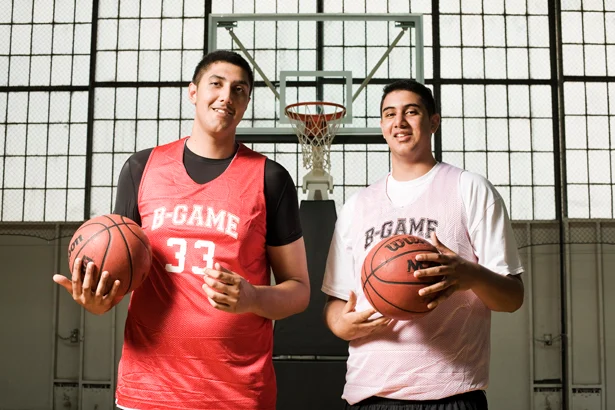 Furthermore, Bhullar's parents are distant from basketball, and neither of them had disclosure to basketball until their sons craved a hallway to a basketball career from local youth basketball events.
Bhullar's father grew up only playing a popular Indian game that expects percentages of resilience, Kabaddi.
Alike his parents are from Punjab, a state in India, and later migrated to Canada in the 1980s.
In the meantime, they both served as factory workers and succeeded in conceiving to own gas stations.
Moreover, Sim Bhullar had an ordinary life before basketball fame; he was engaged in a job at Dunkin Donuts when he was 16.
He's blessed with two siblings, his older sister is Avneet, and his 7'2″ (218 cm) younger brother is Tanveer, who played college basketball in New Mexico State and Missouri State.
Therefore, playing into the local youth basketball assignments to experiencing up to the NBA, Bhullar had assembled an excellent basketball stint at the cost of his commitment and devotion.
Who is Russ Smith? Everything About Him>>
Sim Bhullar: Basketball Career
National Team Career
Bhullar partook in the 2010 FIBA Americas U-18 Championship, representing Canada's national team.
In the meantime, he logged 6.0 points and 3.8 rebounds in around five games.
Thus, Canada finished the tournament with a 3-2 record and earned the bronze medal for the nation.
Then, he joined the team to play in the 2011 FIBA U-19 World Championship.
Therefore, he appeared in six games while he logged 12.3 points and added 6.3 rebounds per game, and Canada amassed a 3-5 record and ended up in 11th place.
High School Career
Sim Bhullar enrolled at The Kiski School in Saltsburg, Pennsylvania, for the 2009-10 year.
Before dwelling in Saltsburg, he was brought up in Brampton in Toronto, Ontario, and heeded Father Henry Carr Catholic Secondary School in Etobicoke.
During his stint with the Kiski basketball team, he logged 16 points, 14 rebounds, and eight rebounds per game.
Later in November 2010, he relinquished from Kiski in the middle of the season and shifted to Huntington Prep School in West Virginia.
College Career
Bhullar commenced his playing profession specifically for Xavier University in Cincinnati, Ohio but withdrew from Xavier to play for New Mexico State Aggies in August 2011.
Thus, he discontinued Xavier because he instantly realized he was not qualified to play for the university. He had to pay the full one-year, $42,000 tuition payment that his family declined to expend.
However, he could not play until the 2012-13 season as NCAA withheld his eligibility, waived him, and rejected his school's inducement.
Later in his freshman season, he logged 10.1 points, 6.7 rebounds, and 2.4 blocks per game in 24.4 minutes of action.
Likewise, he logged 10.4 points, 7.8 rebounds, and 3.4 blocks per game in his sophomore season.
Therefore, he earned two-time WAC tournament MVP in two consecutive years, 2013 and 2014, as he had also assisted New Mexico State to reach the NCAA event.
Hence, in April 2014, he announced the NBA draft, discontinuing his final two years of college eligibility.
Professional Career
Sim Bhullar joined the Sacramento Kings for the 2014 NBA Summer League after going undrafted in the 2014 NBA draft.
Thus, he signed with Kings in August 2014 and became the first player of Indian descent to play with the NBA team.
Later, after appearing in two preseason games with Kings, he was waived by the Kings on October 19.
Furthermore, he was acquired by the affiliate team of Kings, Reno Bighorns of the NBA Development League in November 2014.
Thus, he debuted for the team in December 2014and logged four points, eight rebounds, and six blocks against the Los Angeles D-Fenders.
Furthermore
In February 2015, he scored his first career triple-double with 26 points and added 17 rebounds and 11 blocks over the D-Fenders.
Likewise, in April 2015, he signed a 10-day agreement with the Sacramento Kings.
Later, he created a history when he checked in the final 16.1 seconds of the Sacramento King's victory against the Minnesota Timberwolves.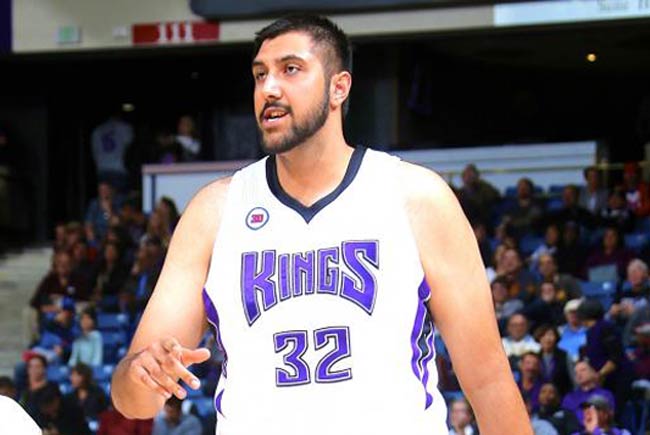 Consequently, he was not retained by the team after the end of his 10-day agreement.
Accordingly, he again joined the Sacramento Kings in July 2015 for the 2015 NBA Summer League.
Moreover, he left the team after appearing in one game for the Kings and joined the Canadian National Team for the Pan Am Games.
In October 2015, he was retained by the Raptors 905 of the NBA Development League.
Similarly, in 2015-16, he appeared in 39 games or Raptors and logged 6.9 rebounds, 1.1 assists, 9.6 points, and 1.3 blocks.
Then, he signed with the Taiwanese team, Dacin Tigers of the Super Basketball League, in August 2016.
Bhullar later signed with the Guangxi Rhino of the National Basketball League of China in April 2017.
Further, he joined Hsinchu JKO Lioneers of the Taiwanese P. League+ in October 2021.
Awards & Achievements
SBL Best Foreign Player of the Year (2017)
NBA D-League All-Defensive Second Team (2015)
NBA D-League All-Rookie Third Team (2017)
SBL champion (2017)
WAC All-Newcomer Team (2013)
WAC All-Defensive Team (2014)
Third-team All-WAC (2013)
WAC Tournament MOP (2014)
WAC Freshman of the Year (2013)
Net Worth & Salary
The gigantic 7'5″ hoopster, Sim Bhullar, has a net worth of $1 million-$5 million.
A 31 year-old athlete had only played with one team in the NBA, the Sacramento Kings.
He played with the Reno Bighorns unless he signed with the Sacramento Kings in 2015.
Addressing his earnings, his estimated salary with Sacramento Kings in the 2014-15 season was $35,000.
Know more about DeJuan Blair Bio: NBA, Career & Net Worth>>
Exterior Features
A graceful athlete, Bhullar was born on December 2, 1992, and assessing his birth date, he is 31 years old.
About his physical stats, he stands at a gigantic height of 7'5″, and his body weight is about 360 lb (163 kg). The monster center performer has a wingspan of 7'9″.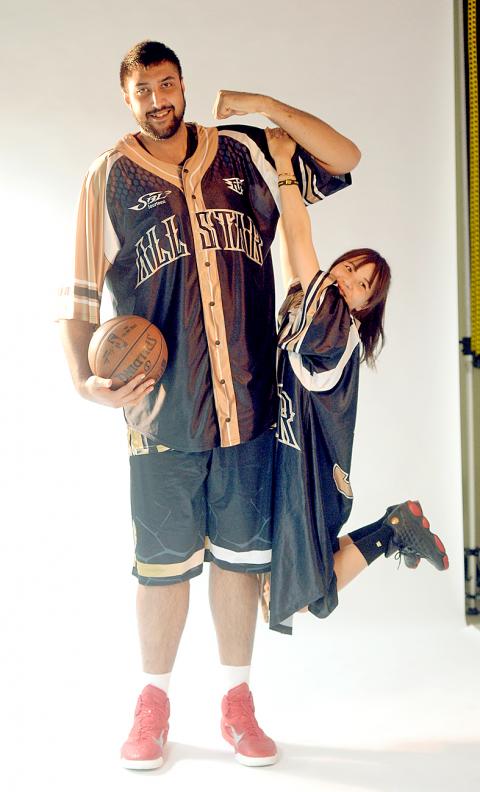 During high school, he was 367 pounds (166 kg), and later, he improved his body weight by remedying it to 330 pounds (150 kg).
Thus, he's the sixth-tallest player in the NBA record behind Gheorghe Muresan, who's listed in the first ranked as per sources.
Impression-wise, he seems irresistibly charming with great energy, a strong vision of motivation, and persistence, who often withholds never to give up.
Furthermore, Bhullar adores particularly medial hair length, prefers modest hairdos, and eventually, simplicity is the attire of his personality.
Who is Sim Bhullar Dating?
Sim Bhullar, a massive muscular athlete, is precisely relishing his solitary life.
According to credible sources, he's single and yet to get married.
Furthermore, as he hasn't a stable career spot, he might be more focused on contests and career over romance.
On the other hand, he might be in a secret relationship with which media outlets are unfamiliar with the mysterious scheme.
Thus, his dating life appears unknown, but most references claim him to be single.
Regardless, let's leave the entity for eternity when the self-athlete would declare feely or some wise media unraveled his love life riddle.
Know everything about Terrence Ross Bio: NBA & Net Worth>>
Social Media Presence
Interesting Facts
Bhullar's ideal player in sports is Vince Carter.
He's conducted to promote the game of basketball in India and motivate young folk to play the game.
Apart from being Indian-rooted, he was born in Canada and has represented the nation at different levels.
His first and foremost learned language is Punjabi, and he used to go to Gurudwara every weekend back then in India.
Frequently Asked Questions
Why didn't Sim Bhullar precisely make it to NBA?
As is the case, many NBA enthusiasts wonder how a player with 7'5″ tall couldn't make it last long into the NBA; it perhaps is the coordination that lessens and gets slower when you're massive.
And if one can't shoot a three-ball, that's reasonable to terminate from the NBA. So, this might be why Bhullar should not go on a long race into the NBA.
What culture and religion does Sim Bhullar follows?
Sim Bhullar is a proud Indian because of Indian origins and has always prematurely embraced Indian culture and religions.