Tessa Virtue is one of the notable figures in ice dancing. She is well known with her co-partner Scott Moir, and their contribution to ice dancing is remarkable.
They are among the first ice dancers that combine imaginative choreography, great chemistry, and exceptional athleticism.
As a result, Virtue, and Moir are legends in the ice dance world.
The duo is the most decorated ice dancer with five Olympics medals, seven World Championships, seven Four Continent Championships, and a grand pix final gold.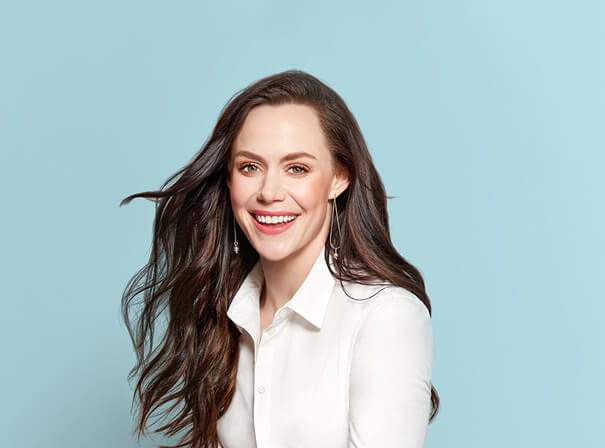 Despite their retirement in 2019, Virtue and Moir are still regarded as the iconic ice dancers of all time, and they have left an incredible mark in ice dancing that would be remembered forever.
This article explores the struggles, achievements, and personal life of the legendary ice dancer Tessa Virtue.
But, before diving into the details, let's know her through her quick facts.
Quick Facts
Name
Tessa Virtue
Full Name
Tessa Jane McCormick Virtue
Nick Name
Tessa Virtue, Birdie, Tutu
Date Of Birth
17 May 1989
Birth Place
London, Ontario, Canada
Age
34 years old
Gender
Female
Sexual Orientation
Straight
Height
5 feet 5 inches (1.65 m)
Weight
50 kg (110 lb)
Horoscope
Taurus
Religion
Christianity
Nationality
Canadian
Ethnicity
White
Hair Color
Dark Brown
Eye Color
Green
Marital Status
Unmarried
Boyfriend
Morgan Rielly
Kids
None
Father's Name
Jim Virtue
Mother's Name
Kate Virtue
Siblings
3: Jordan, Kevin, and Casey Virtue
Education
MBA
High School
Holy Names High School, Windsor, Ontario
University

University of Windsor, Ontario
Queens University

Profession
Former Ice Dancer and Figure Skater
Debut year
1997
Retirement year
2019
Position
Ice Dancer
Former Team
Paired with Scott Moir
Net Worth
$2 million
Endorsements
Adidas, Colgate, Nivea, Air Canada etc.
Affiliation
Tessa Virtue Collection of Jewelry
Social Media
Instagram, Twitter
Merch
Tessa & Scott (Book)
Last Update
June, 2023
Tessa Virtue | Early Life and Education
On May 17, 1989, Tessa Virtue was born in London, Ontario, Canada. She is the youngest of four kids born to Kate and Jim Virtue.
She has three siblings, Jordan Virtue, Kevin Virtue, and Casey Virtue.
Virtue went to Holy Names High School in Windsor, Ontario, and AMDEC, an electronic learning center in Stratford, Ontario.
She earned her bachelor's degree in psychology from the University of Windsor in 2007 and a Doctor of Laws (LLD) at the University of Western Ontario in 2019.
In addition, she pursued an MBA degree from Queen's University in 2020.
You may also like reading about Ice dancer Daisuke Takahashi >>
Tessa Virtue | Career
When Tessa was six years old, she went to an ice rink on a school field trip. She was inspired to become an ice skater. After that, she started to learn ice skating.
Following her passion, Tessa began her official coaching sessions with Carol Moir at Ilderton Skating Club. At that time, Carol was also coaching her nephew Scott Moir and decided to pair them together.
Tessa and Scott started skating together in 1997 and soon became an ice-dancing duo. Then, they left the club to train professionally in Ontario.
Becoming Junior National Champions
Virtue and Moir participated at the pre-novice level at the 2001 Canadian Championships. A year later, they earned the novice bronze medal at the 2002 Canadian Championships.
However, they participated in the Junior Division at the 2003 Canadian Championships the next season and finished seventh.
In 2004, they moved to Canton, Michigan, and began training at the Arctic Edge Ice Arena. Then, they participated in the 2004 Candian Championship and finally won it.
Becoming Junior World Champions
The win in the national championship gave them an entry ticket for the 2004 World Junior Championships and an opportunity to shine internationally.
Despite being a rookie, the duo performed well and finished 11th. Virtue and Moir started competing at the senior level in 2005, although they remained juniors internationally.
They placed fourth in their senior national debut at the 2005 Canadian Championships. But, they participated in World Junior Championship the same year and won their first silver medal.
The duo finally won the gold medal at World Junior Championships in 2006. They set the historical record as no prior Canadian ice dancers were able to win the tournament.
Becoming Senior World Champions
Virtue and Moir finally debuted internationally as seniors in the 2006–07 season. They debuted at the Grand Prix tournament where they were able to bring their first silver medal as seniors.
They also won another silver at the 2007 Canadian Championships and a bronze medal at the Four Continents Championships.
The ice duo competed in the 2010 World Championships and won first place in the compulsory dance with 44.13 points.
They also set a world record in the original dance with 70.27 points. Overall, they won their first World Championship with 224.43 points.
2010 Winter Olympics
Virtue and Moir represented Canada in the 2010 Winter Olympics ice dance competition. They scored their new personal high of 42.74 points and ranked second in the compulsory dance section.
They won the original dance with 68.41 points, placing first in that competition section.
The duo won the gold medal with an unbeatable total score of 221.57 and became the first Canadian, North American, and youngest ice dance team to win an Olympic medal.
Also, they became the first ice dance team to win Olympic gold on home ice. They were also the first ice dancers to win gold in their Olympic debut in 1976.
2014 Winter Olympics
The duo competed again in the 2014 Winter Olympics held in Sochi, Russia. Unfortunately, they ranked second by a small margin to the gold medalist.
They took silver in the ice dance and team skate competitions at the Sochi Games.
However, Virtue and Moir indicated that they might retire after the Olympics as they believe there was impartiality and favoritism in the competition.
Shortly after, French sports daily published an article saying that the US and Russian judges had pre-planned the winners to ensure that Russia would win gold in the team event and that Americans would win gold in the ice dance competition.
However, this remained a rumor as the accused party declined the rumor, and there was no evidence regarding the statement.
2018 Winter Olympics
Tessa and Moir participated again in the 2018 Winter Olympics and finally brought home the gold medal again.
The duo placed first in both segments of the competition. They also smashed the world record for an overall score of 122.33.
Tessa Virtue | Inducted to Hall of Fame
Tessa and Moir were inducted into the London (ON) Sports Hall of Fame in 2010.
It was an unusual decision because only the athletes who have been retired for two years are considered for the induction.
The duo had won in the 2010 Olympics, and they were starting. However, there were no objections since everyone thought they deserved it.
In 2018, the duo was inducted into Canada's Walk of Fame in the Sports and Athletics category.
You may also like reading about Figure skater Aljona Savchenko>>
Tessa Virtue | Awards and Honours
Canadian Olympic athletes of the year (2014).

The partnership of the Year (2018)

Honored as the most famous Canadian female athlete by ESPN

Inducted into Canada's Walk of Fame along with Scott Moir.
Tessa Virtue | Records and Achievements
Olympic records
Figure skaters with the most medals in Olympic history.

The fourth most decorated Olympian in Canadian history

The first and only team to win an Olympic gold medal in ice dancing

The youngest team to ever grab an Olympic gold medal in ice dance

The only ice dance team to win Olympic gold on the home rink

The first North American ice dance team to win Olympic gold, ending Europe's 34-year streak.

The first figure skaters to win three Olympic gold medals in 38 years.
World records
The first ice dance team obtained a 10.0 score under the new ISU Judging System.

The first team to surpass the 80-point barrier in the short dance.

Best technical score at the 2018 Winter Olympics with a score of 44.53.

Historical record holder of original dance.
Tessa Virtue | Films and Books
In addition to her ice-dancer career, Tessa Virtue also had her hands in acting and writing. Her first debut as an actress was in the movie Mr. D (2018).
She also has acted in movies such as This Hour Has 22 Minutes (2019) and Ice Girls (2019). She has also worked as a co-producer in the Thank You Canada Tour (2019).
Apart from this, Tessa and Scott joined their hands to release their autobiographical book titled "Tessa and Scott: Our Journey from Childhood Dream to Gold."
The book covers their story and journey to success. It also includes some never-before-seen photographs of their performances in the Olympics and other events.
Tessa Virtue | Boyfriend and Relationships
Tessa has always been linked with Scott Moir, and there has been a question mark on their relationship.
However, both have declined their relationship rumors and have stated to be best friends who know each other very well.
Despite being together for so long, Tessa and Moir are just good friends and have no romantic feelings for one another.
In 2020, Tessa officially announced that she is in a relationship with Morgan Rielly, a hockey player for Toronto Maple Leafs.
She says that she met him through mutual friends and started dating.
On the other hand, Scott Moir is engaged to Jaclyn Mascarin, who works as a medical assistant at a hospital.
Tessa Virtue | Net Worth
The net worth of Tessa Virtue is estimated to be around $2 Million. She has earned a net worth from his career as an ice dancer.
Canada pays $10,000 for the bronze medals, $15,000 for the silver medals, and $20,000 for the gold medal in Olympics. Not to mention that Tessa Virtue has three gold medals and two silver medals in Olympics.
Tessa has accumulated a $90,000 fortune from the Olympics wins only. In addition, she has also won several domestic and international championships.
Apart from this, Tessa has made a good fortune out of sponsorships, business ventures, and endorsements.
Virtue is the brand ambassador of several brands, including BonLook, Hillberg & Berk, Adidas, Colgate, General Mills, etc.
After her retirement, Tessa collaborated with Hillberg & Berk and launched the Tessa Virtue Collection of Jewelry. She is currently designing for the brand.
In addition, she has also earned some money through filmography and books.
Know More about Tessa Virtue Net Worth: House & Charity Work>>
You can surely follow Tessa on her social media accounts to take a dig into her life.
Instagram : 416K followers
Twitter: 136K followers
Frequently Asked Question (FAQ)
Is Spinning Out based on Tessa and Scott?
The Netflix series Spinning Out is not based on Tessa and Scott. While the life of Tessa and Scott might inspire the plot, it is not an autobiographical series and thus, is not based on a true story.