Theodora Holmes is the wife of former NFL player Troy Polamalu. Troy is a football strong safety who played his entire twelve-year career for the Pittsburgh Steelers.
The NFL safety has a net worth of $40 million as of 2023. Although Troy retired in 2015, he is still renowned for his ruthless and robust plays during his professional career.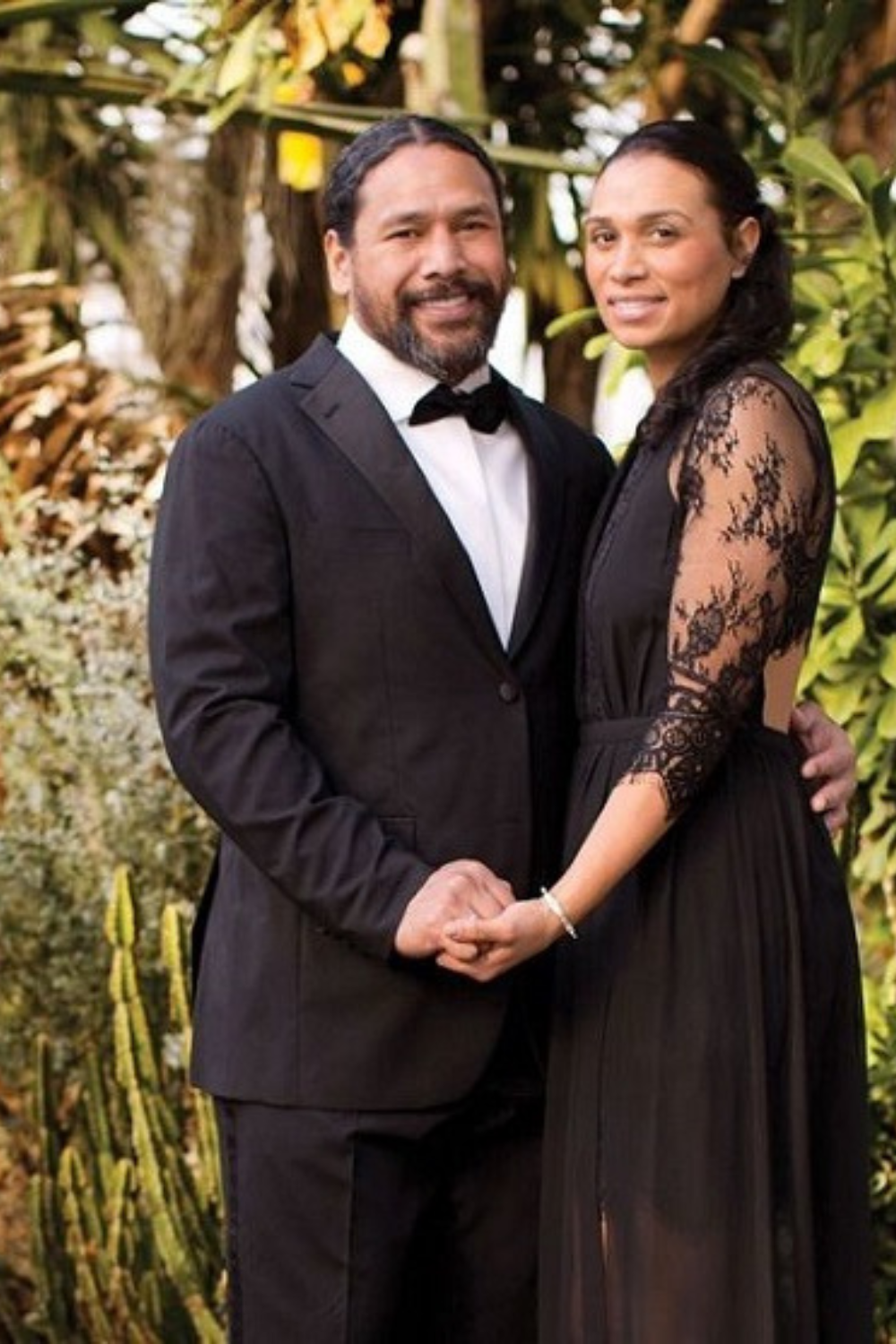 Moving on, Holmes hails from Greek-American ethnicity and has two siblings who followed their dad's prompts and became football players.
Theodora is a happily married woman; She married her love of life, Tory Polamalu, in 2005.
The former NFL's wife is a simple and family-oriented lady who is predominantly a homemaker. She was born into a footballer's family but had no interest in sports from an early age.
In this write, we will explore everything about Theodora's family life and career and follow the writing until the end.
Theodora Holmes | Quick Facts
| | |
| --- | --- |
| Full Name | Theodora Holmes |
| Birth Date | March 8, 1983 |
| Birth Place | San Diego, California |
| Nickname | Theodora |
| Age | 40 Years Old |
| Nationality | American |
| Ethnicity | Greek-American |
| Horoscope | Pisces |
| Education | University of Southern California |
| Residency | San Diego |
| Father's Name | Mike Holmes |
| Mother's Name | Katina Holmes |
| Siblings | Alex Holmes and Khaled Holmes |
| Height | 5'8″/1.72 m/172 cm |
| Weight | 50 kg/112 lbs |
| Eye Color | Brown |
| Hair Color | Black |
| Build | Slim |
| Profession | House-Maker |
| Marital Status | Married |
| Children | Ephraim and Paisios Polamalu |
| Husband Name | Troy Polamalu |
| Family Net Worth | $40 Million |
| Hobbies | Singing, Traveling |
| Favorite Place | USA, Greece |
| Merch of Troy Polamalu | Card, Signed Helmet, Book |
| Last Update | June, 2023 |
Theodora Holmes | Physical Appearance
Theodora is a woman with brown skin, which suits her very well, and she hails from a diverse Greek-American ethnic group.
Details about her physical outlook include black hair and mesmerizing brown eyes, and to compliment her look, she has a height of 1.72 m and a weight of 112 lbs.
Surprisingly, Theodora looks stunning even after having two babies. To stay fit and healthy, Holmes does yoga and eats a balanced diet.
Theodora Holmes | Husband
Troy Aumua Polamalu, known as Troy, is an American former football strong safety who played his entire 12-year career for the Pittsburgh Steelers of the NFL.
Troy was born on April 19, 1981, in Garden Grove, California, to his mother, Suila Polamalu. His father left the family soon after he was born.
He played college football for the University of Southern California and earned first-team All-American honors. Steelers drafted him in the first round, the sixteenth player of the 2003 NFL Draft.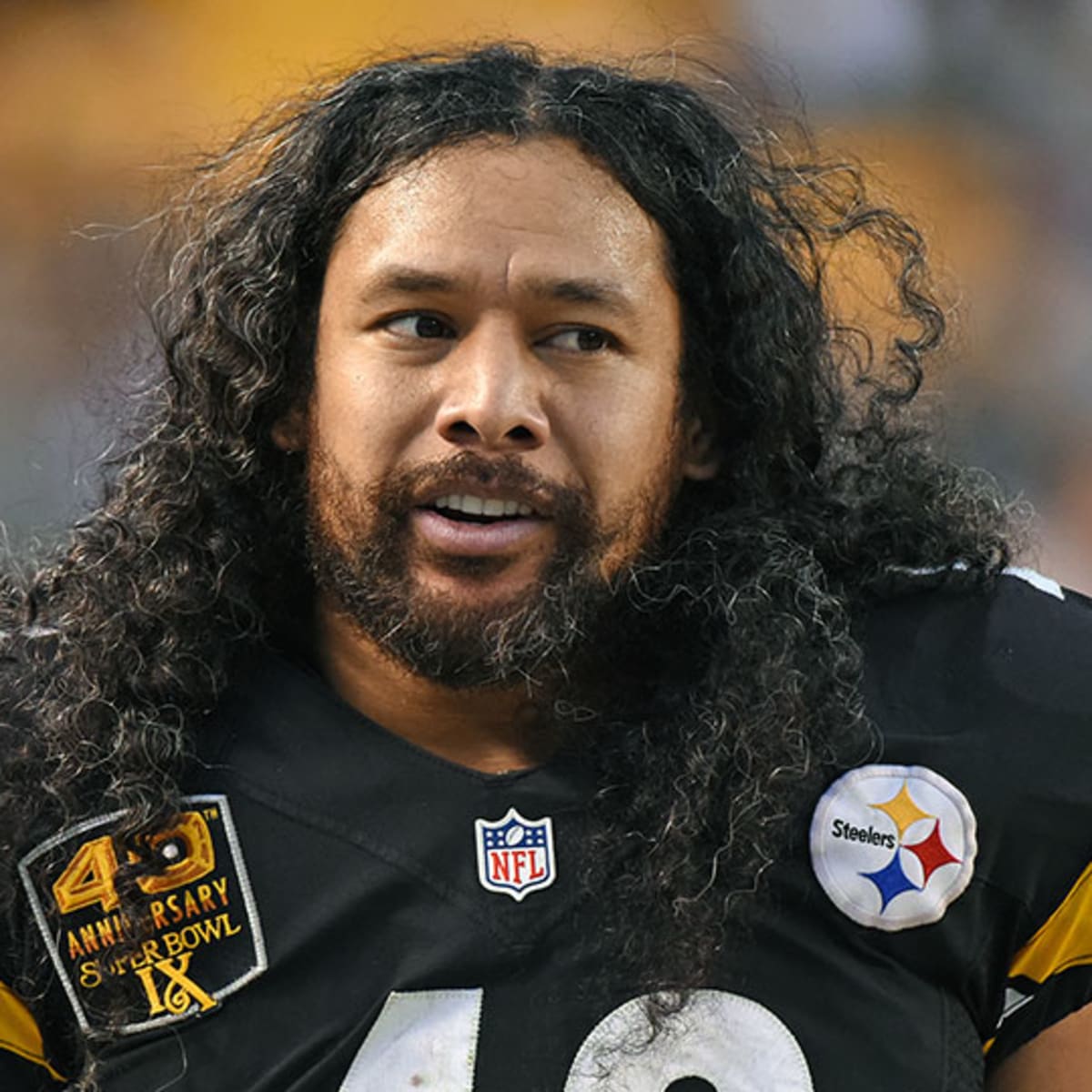 Then, Troy immediately acquired his nickname, "the Tasmanian Devil," given to him by his teammates for his reach, dangerousness, and effect on the field.
During Troy's tenure, he directed the Steelers to seven-season finisher appearances in 12 years and five division titles. Moreover, they won two of their three Super Bowl appearances.
In addition, Troy had a solid presence in the 2008 AFC Championship Game with a 40-yard pick-six late to move the Steelers to a Super Bowl title.
The 2010 Defensive Player of the Year, Polamalu, finished the season with 63 combined tackles (42 solo), 11 pass deflections, seven interceptions, one sack and one touchdown in 14 games.
Polamalu was selected to eight Pro Bowls, First-Team All-Pro honors three times, Second-Team All-Pro twice, and was named AFC Defensive Player of the Week several times throughout his distinguished NFL career.
Other than that, Polamalu was the 2010 Walter Payton Man of the Year.
Troy Polamalu | Social Media Platforms
Like every other footballer, Troy is active on several social media platforms, where he shares pictures with his wife and kids.
Instagram: 566k followers
View this post on Instagram
Twitter: 818.4k followers
The retired NFL player also shares his vacation pictures, mansions, and throwback football pictures with his followers.
Theodora Holmes | Early Life
The spouse of Troy Polamalu, Theodora Holmes, was born on March 8, 1983, in San Diego, California, to father, Michael Holmes, and mother, Katina Holmes.
Theodora was raised along with her two siblings, Alex and Khaled Holmes. Alex is the most established kid in the family, while Theodora is the most youthful.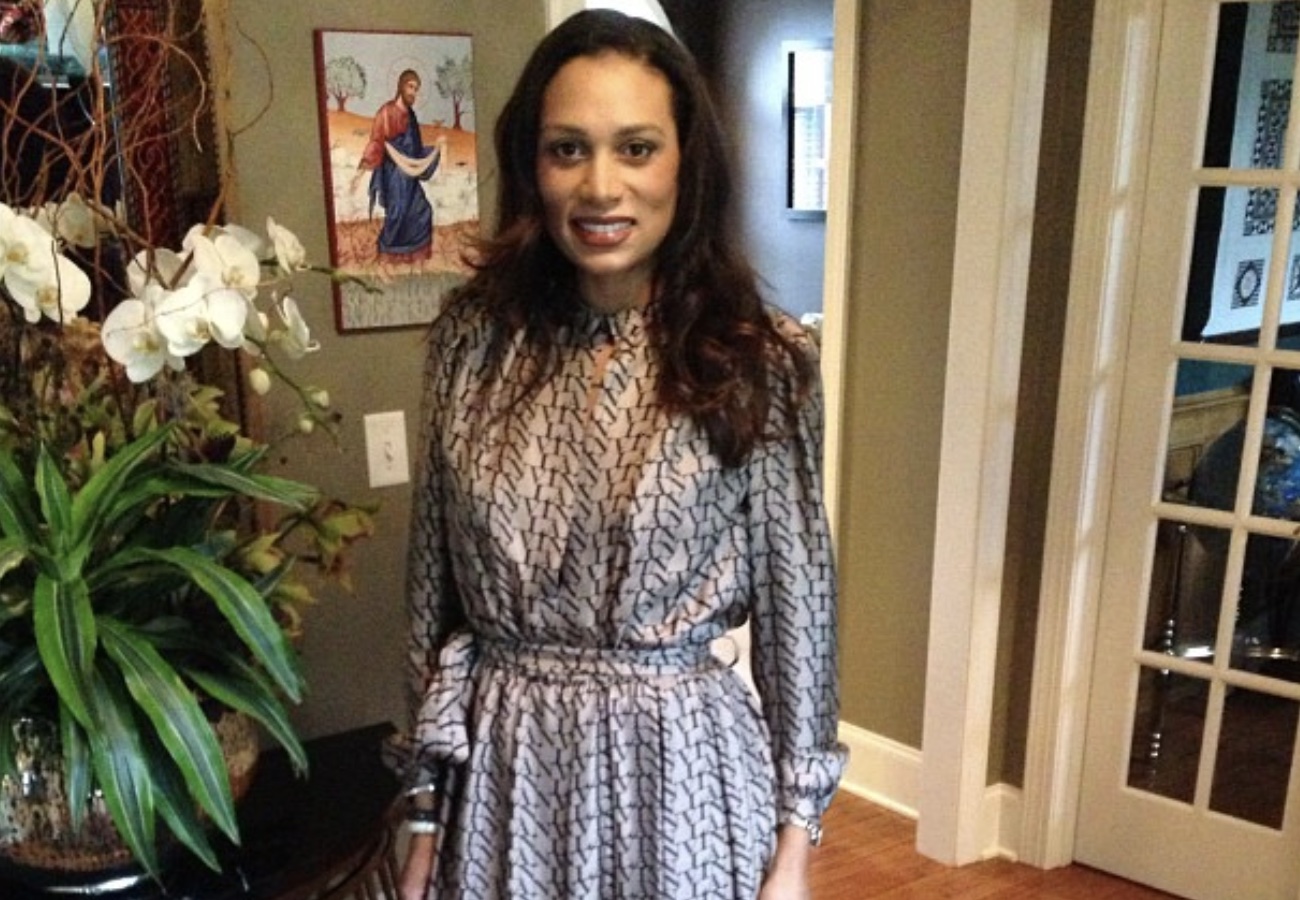 Both her sibling play in the NFL. Theodora was the brightest kid in the family, always interested in studies, and she graduated from the University of Southern California.
Unfortunately, information relating to Theodora's high school is still unavailable.
Parents
Theodora's parents are American citizens yet come from various ethnic foundations. Both of Theodora's folks are very knowledgeable individuals.
The father of Theodora, Michael Holmes, was into accounts and sports. He was a former football professional who played for the University of Michigan.
Notwithstanding, for his later career, Michael picked accounts and got some work as a monetary counselor to the Saudi Arabian Royal family.
Similarly, Theodora's mom was a lady who enjoyed literature and arts. She was a lecturer at the school and later resigned to take care of her kids.
Because of Holmes's mother's impact, Theodora and her brothers received literature classes from an exceptionally young age.
The sleep time stories were not your run-of-the-mill stories. Katina used to peruse her children's narratives by extraordinary philosophers like Plato, Aeschylus, and Homer.
Theodora Holmes | Brothers
On January 19, 1990, Khaled was born in San Diego, California, and studied at Mater Dei High School.
Holmes is a former American football center who played school football at USC and was drafted by the Indianapolis Colts in the fourth round of the 2013 NFL Draft.
Khaled made his NFL debut in Week 15 against the Houston Texans. On May 2, 2016, Holmes was released by the Colts.
The Chicago Bears signed Holmes on August 14, 2016. Later, the Bears released him as a feature of definite program cuts on September 3, 2016.
On January 18, 2017, Holmes signed a save/future agreement with the Giants. The Giants released him on June 8, 2017.
Alex Holmes
Alex Holmes was born on August 22, 1981, in San Diego, California, and he played college football for the University of Southern California.
Holmes was a former NFL tight end. He played secondary school football for Harvard-Westlake School, close to Sherman Oaks, CA.
Alex's coach called him the best player he had ever coached in his thirty-year career.
While playing for USC, he was a starter at tight end and a piece of two public title groups. In 2015, Alex played for the Miami Dolphins and signed as a free agent with the St. Louis Rams for 2006.
Theodora Holmes | Career
There are no particular snippets of data about Theodora's initial career after graduation, and she has not opened up concerning it to the media.
Even though Theodora is a full-time homemaker at the moment, she doesn't do anything explicitly.
Significantly, she has hit a wide range of possibilities inside her to be something all alone. Yet, Holmes has decided to be a housewife.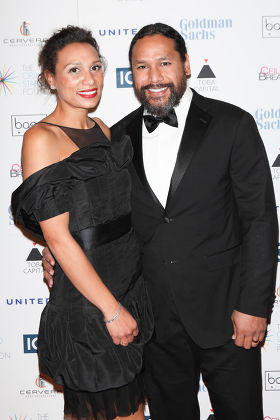 Holmes has hauled all the consideration of the media as a result of her better half, Troy. He is one of the top sports celebrities globally, and his wife, Theodora, partakes in his prosperity and appreciates his fame.
Well, Theodora doesn't need to work hard for money as she is the wife of Troy Polamalu. She is raising her kids well and handling her family well, which is excellent.
Theodora Holmes | Personal Life
Marriage
Theodora and Troy met while both studying at the University of Southern California. Her brother Alex introduced them to one another.
The couple started dating in 2003 and got married in 2005.
Troy and Theodara's marriage was organized in the Greek Orthodox tradition in honor of their ancestors.
After their marriage, he became an exceptionally sincere Greek Orthodox, and both accepted that their confidence made their marriage solid.
Children
Troy and Theodora are blessed with two children. They gave birth to their first child, Paisios Polamalu, on October 31, 2008.
Theodora gave birth to their second child, Ephraim Polamalu, on September 16, 2010.
Previously, Polamalu and Holmes were loyal Christian supporters. However, they changed over to Orthodox Christianity in the year 2007.
On March 10, 2015, Troy concluded that the time had come to say goodbye to football; Polamalu played 12 years in the NFL with the Steelers.
Polamalu told the paper, "Perhaps it was an indication for me to resign when I chased my children around and couldn't get them. It was either a sign for me to resign or for them to start preparing."
Polamalu and Holmes are one loving couple who appears to have the right solution for keeping their family happy and their kids on the right career paths.
Interesting Incident | Troy Polamalu
Troy once spent $10k on a phone call to his wife. He endured a big hit on October 16, 2011, during a game against the Jaguars and needed to leave the field.
The team doctor gave Troy a cell phone, and he called his better half to tell her he was alright. Telephones are banned on the field during games, so Polamalu was hit with a $10k fine.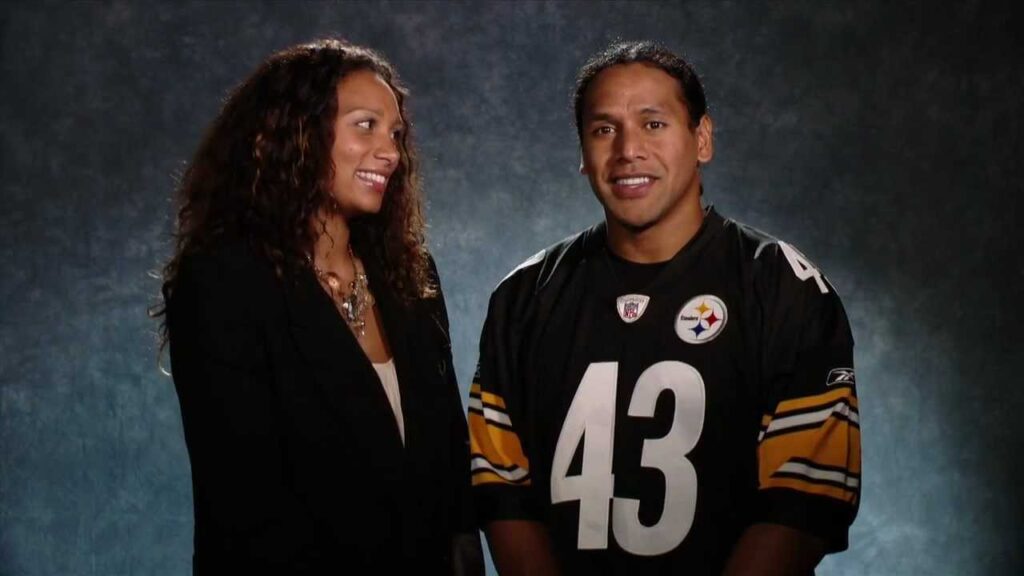 As per league sources, he won his appeal fine charges against the NFL.
Theodora Holmes | Net Worth
While Theodora's total assets are under survey, her better half Troy Polamalu has an expected net worth of $40 million.
Similarly, Troy has greatly benefited from his fruitful football career. He also earned millions from sponsorships deals with Head & Shoulders.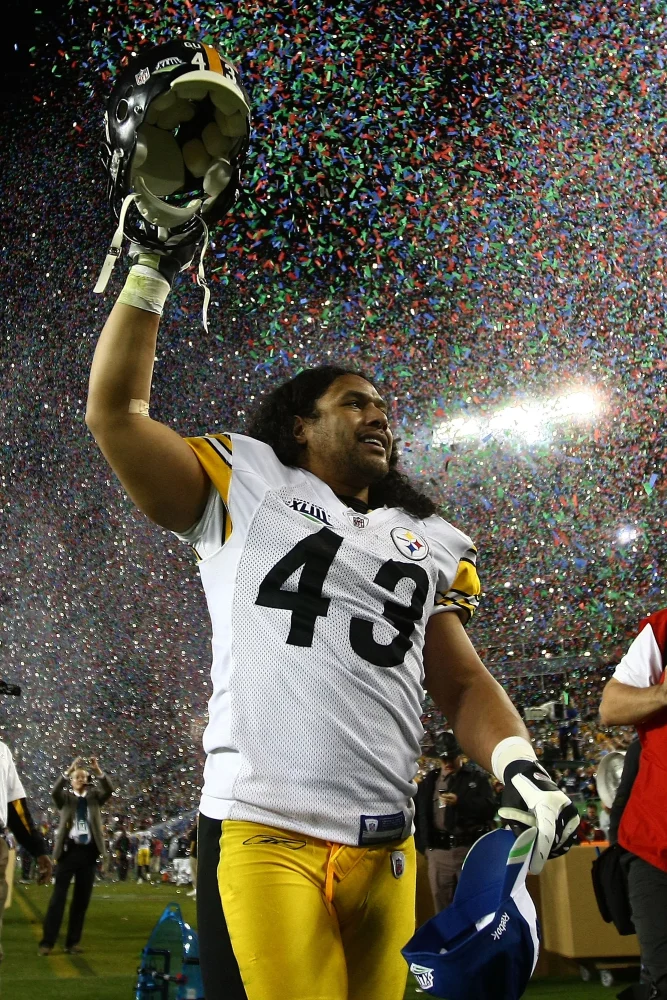 The couple is spending their considerable fortune wisely, and they spend on real estate and earn more money out of it.
Theodora Holmes | Luxury Mansion
Theodora lives in the Tony community of Rancho Santa Fe in San Diego with his soul mate and kids. The couple purchased the mansion in late 2018 for $9 million.
The mansion was built around a 200-year-old oak tree and comprises a main house and three guesthouses that occupy 3.25 acres.
The main house includes four bedroom suites, including a primary suite that boasts dual baths, large walk-in closets, and a private patio.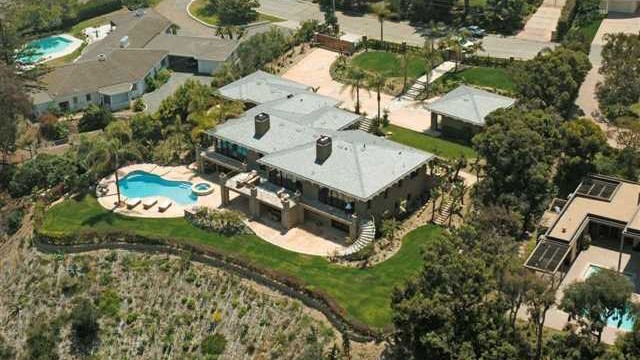 The guest house has seven bedrooms and ten and a half bathrooms. Likewise, the mansion has a dining lounge area completed with a walk-in wine basement.
The vast majority of the property is loaded with bold floor tiles imported from Morocco, exposed beam ceilings, glass sliders, and a few skylights.
Theodora & Troy Polamalu | Harry Panos Fund
Both husband and wife are equally active in charity work and have attended numerous charity events.
One of the most noticeable ones is Harry Panos Fund, established by Troy and Theodora, a reverence to Theodora's granddad, a World War II veteran.
This fund aims to serve injured youth soldiers who have gotten back from their services.
Theodora Holmes | Noble Cause
As a couple, Theodora and Troy have effectively connected themselves on several charity occasions. One of them is FOCUS North America.
The FOCUS works on providing food, occupations, clothing, shelter, and other assistance to the Orthodox Christian churches.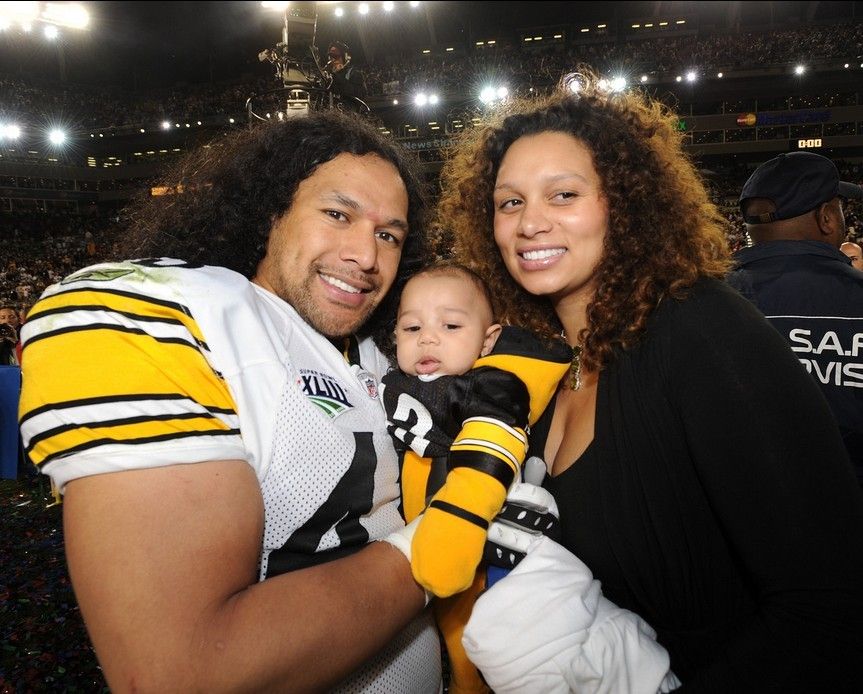 Theodora and her better half made a football camp in American Samoa. Likewise, they added a volleyball program for young ladies and an educational program to create equilibrium for the base.
Troy said, "We're attempting to change all the schools there and update their schooling frameworks, offering them the chance and the devices for these youngsters to have the option to go away from American Samoa to teach themselves, and afterward return and provide for that island community."
Theodora Holmes | Social Media
Even though Theodora Holmes is a celebrity wife, she doesn't remain at the center of attention consistently.
As a result, she is not available on any social media platforms.
Frequently Asked Questions (FAQs)
Is Troy Polamalu's wife Greek?
Troy Polamalu's wife, Theodora Holmes, was born to the former American footballer Mike Holmes. Her parents are from native America, but her mother's ancestors were from mixed-race Greek.