Tiger Woods is a professional golfer with a net worth of $800 million.
Every year Tiger earns between $50-60 million from his endorsements alone. Between June 2019 and June 2020, he received $63 million from his various activities.
After turning pro, Woods has earned $1.5 billion, making him the highest-paid celebrity for many years.
Likewise, the accolades he has received are far too many, but some of the prominent ones include 15 major professional tournaments, 81 PGA Tour victories, 41 European tour wins, and five Masters victories.
He was also ranked as number 1 for more consecutive weeks than any other player.
Added to that, Tiger has also been honored as the PGA Player of the year 11 times, Sports Illustrated's Sportsman of the year twice, and AP Male Athlete 4 times.
No wonder the greatest golfer of all time, Tiger, is ready to be inducted into the World Golf Hall of Fame in 2021.
Quick Facts
| | |
| --- | --- |
| Full Name | Eldrick Tont "Tiger" Woods |
| Nick Name | Tiger |
| Birth Date | December 30, 1975 |
| Birth Place | Cypress, California, United States |
| Nationality | American |
| Profession | Professional Golfer |
| Years Active | 1989- Present |
| Religion | Buddhist |
| Zodiac Sign | Capricorn |
| Family Background | |
| Father | Earl Woods |
| Mother | Kultida Woods |
| Sister | Royce Renee Woods |
| Brother | Earl Woods Jr. and Kevin Dale Woods |
| Physical Measurement | |
| Height | 6'1″/185 cm |
| Weight | 84 kg/185 lb |
| Chest | 42 inches |
| Waist | 33 inches |
| Biceps | 14 inches |
| Eye Color | Black |
| Hair Color | Black |
| Personal Relation | |
| Marital Status | Divorced |
| Marriage Date | 2004-2009 |
| Wife | Elin Nordegren |
| Children | Sam Alexis Woods, and Charlie Axel Woods |
| Girlfriend/Affairs | Lindsey Vonn, Kalika Moquin, Rachel Uchitel, Bridgette Kerkove, Joanna Jagoda, and Lara Dutta |
| Career Profile | |
| First Major Title | The Masters (1997) |
| First Grand Slam | 1999 |
| PGA Tour | 79 (2nd all-time) |
| European Tour | 40 (3rd all-time) |
| Net Worth | $800 Million |
| Education | |
| Highest Degree | Bachelor in Economics |
| School | Western High School |
| University | Stanford University |
| Address | |
| Residence | Orange County, Southern California |
| Social Network Profile | Facebook, Instagram, Twitter |
| Merch | Golf Shirts, Signed Game Used Golf Gloves |
| Last Update | November, 2023 |
Tiger Woods | Net Worth and In
come
Since Woods turned pro in 1996, the GOAT of golf has flourished both in career and earnings.
Similarly, Tiger has earned $118 million on the golf course, including the $2.07 million he made at the 2019 Masters. This amounts to 7.6% of his total work income so far.
Not to mention, as reported by Forbes, Woods makes $2.3 million from his salary, while a majority of his yearly income comes from endorsements and appearance fees. It is similar to the dominant athletes like Micahel Jordan and LeBron James.
About $1.6 billion comes from endorsing reputable brands like Nike, Gatorade, American Express, Asahi, General Mills (Wheaties), Golf Digest, Rolex, Gillette, Accenture, Tag Heuer, and many others.
Gatorade even developed a custom-made Woods drink called "Gatorade Tiger." Moreover, the contract with the sports drink alone cost $100 million for five years.
Tiger Woods once earned $20 million by endorsing Gillette with other top athletes like Roger Federer and Thierry Henry.
As of now, Woods commands $10 million to design golf courses worldwide and earn up to $1.5 million just from his guest appearance.
How Long Did It Take Tiger To Get $100 Million?
Tiger's chance to earn a million came right after he won The Masters back in 1997. Instead, the 21-year-old signed a five-year contract worth $40 million with Nike and another five-year contract worth $20 million with Titleist.
The following month, Woods then signed a five-year contract with American Express worth $30 million. With just that, Tiger was already earning $100 million, that also within a year after his professional debut.
Likewise, in September 2000, Tiger signed his second contract with Nike, only this time, he was earning $20 million a year. In other words, between 1997 and 2005 alone, Tiger received $140 million from Nike.
Learn more about Trevor Immelman Bio: Wife, Golf Swing & Net Worth>>>
Tiger Woods | House and Other Real Estate
Jupiter Island Mansion
After selling his Orlando mansion, Tiger Woods now lives alone in his mansion in Jupiter Island, located on the coast of Martin County, Florida.
The house was planned and half-built with the help of his now ex-wife, Elin Nordegren. The golfer bought the 12-acre oceanfront property for $40 million back in 2006.
After that, Woods spent a massive $54 million to build a mansion that boasts a 3.5-acre gold course, a tennis court, a full gym, an oxygen tank, and many pools.
Similarly, the mansion has a large bedroom with his own and his bathroom arranged by his ex-wife. There are also three other sleeping suits.
The baseman of the house has a large wine cellar and perhaps a movie theater with the best equipment.
The other four buildings are a boathouse, a golf training studio, a private garage, and a large guest house.
Furthermore, six of the world's top 50 golfers and top-class Luke Donald currently have their homes in the area.
Likewise, Norman, Jack Nicklaus, Gary Player, and Masters champion Charl Schwartzel also live on Jupiter Island.
Orlando home
Tiger Woods bought the Orlando home for $2.6 million, where he and his ex-wife, Elin, used to lie. It was also the site for his infamous 2009 car crash, which occurred days after his cheating scandal.
Similarly, located southwest of Orlando, Florida, the house covers ​​6,692 sq. and has seven bedrooms, a movie theatre, a wet bar, a two-story patio, and even a guest house.
Woods sold the house for $5.6 million in 2013 to Bubba Watson, who then sold it three years later for $4.2 million.
Hawaiian Villa
Tiger Woods owns a luxury home in Hawaii. This large area is in the middle of nature and has a beautiful view of the endless water. Woods uses this place as a holiday home.
The city mansion is located on the Island of Hawaii in the United States. This luxurious house has a beautiful outdoor and outdoor art space. In addition, it comes with an Olympic-sized swimming pool.
The Tiger Woods luxury resort has a variety of interesting features in this area and the existing site. The house has beautiful antique furniture neatly placed in each room and corner of the house.
Since the 1950s, Hawaii has been a hotbed of relaxation for celebrities. Apart from Tiger, many celebrities have their own holiday homes on there.
Some famous names like Barack Obama, Randy Travis, Oprah Winfrey, Jack Johnson, Drew Barrymore, and many others have invested in the Island.
Tiger Woods Yachts
Solt yacht
In an unsuccessful attempt to salvage his tense relationship with his wife Elin, Woods bought a 61-foot [61 m] boat made of the so-called Solitude as his gift. Solt is a diving boat built at the cost of $2 to $3 million.
Privacy yacht
Tiger Woods owns the 15 feet long boat, bought in 2004 for some private time with his family.
With 13 full-time crew members, the ship can easily keep 21 people at a time. On the deck of the boat is a large bar and jacuzzi for eight people.
The interior of this boat has a perfect finish with cherry wood. In addition, it has a VIP stateroom that includes two queen-size cabinets and a twin closet.
The second twin room has been converted into a gymnasium with a treadmill, an exercise bike, and free weights.
The sweeping stairs have clear stairs and a cherry handrail. Likewise, the yacht has a pair of 1,800 hp engines that can hold 12,000 gallons of fuel.
Tiger Woods Private Airlines
Gulfstream G550
Another insanely expensive stuff Tiger Woods owns is the Gulfstream G550, one of the World's finest private jets. It is the perfect jet business plane.
At £48 million, the jet has a top speed of 680 mph and can fly at a maximum range of 7,767 miles.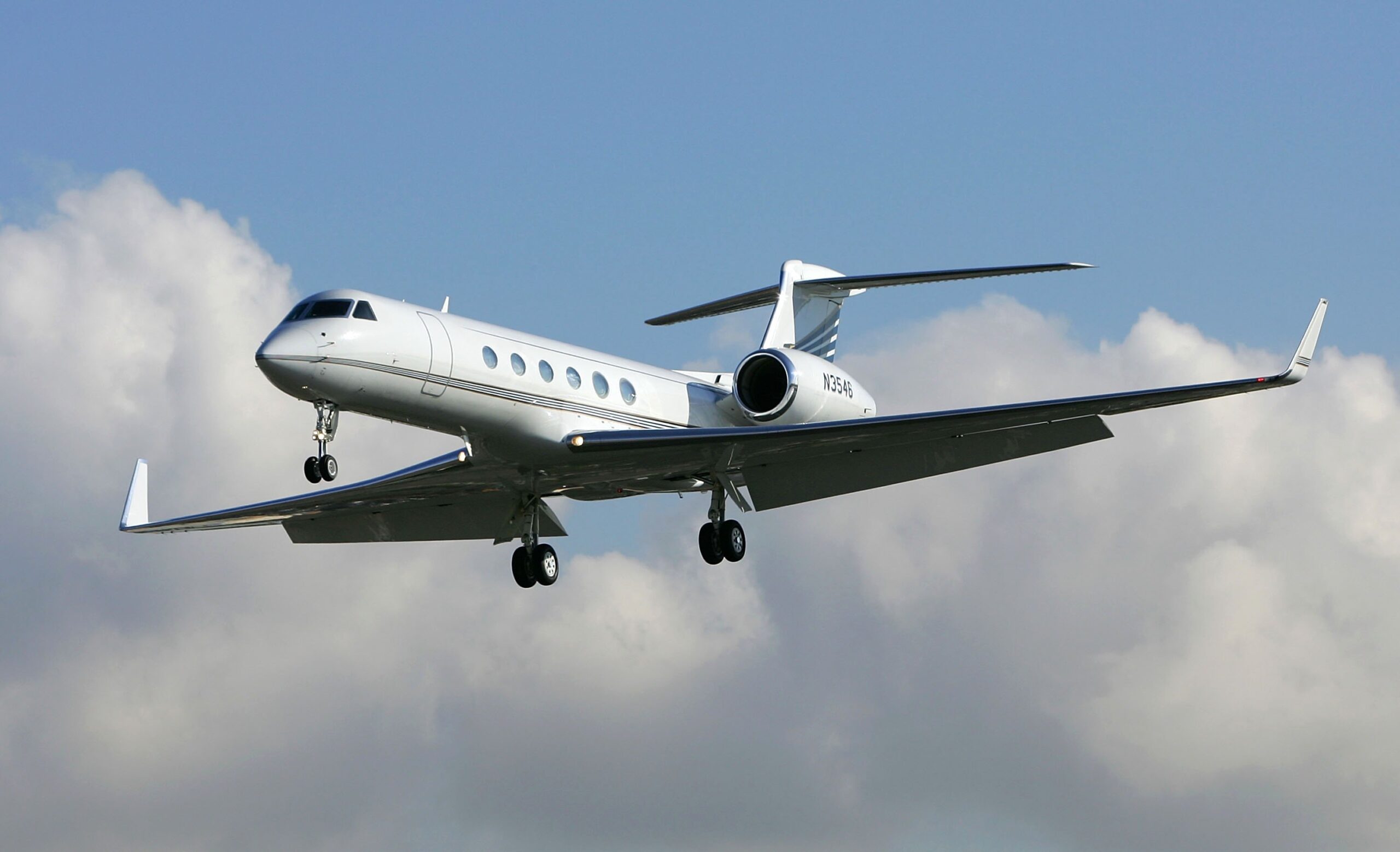 Also, the luxurious jet can accommodate 18 passengers at once as it consists of an elegant dining area, spacious bathroom, and even a bedroom.
Tiger Woods Cars and Carts
2009 Cadillac Escalade
Tiger Woods drives the Escalade, the largest car on the Cadillac list, with the largest EXT version coming in at 5,909 pounds.
It was heavily rated by the National Highway Traffic Safety Administration for passenger safety and protected by five stars on board. Coincidentally, Woods was in his Cadillac when a famous car accident happened.
Buick Enclave 2008
Woods was the key figure in the launch of the Brick Enclave model in 2008. Tiger himself was very excited about the interior and exterior of the car.
He said, "The interior is comfortable, and there is plenty of space for my staff. I'm delighted with Buick and what it means for everything new about Enclave in isolation and GM."
The car was later auctioned for $100,000.
Porsche Carrera GT
Tiger owns the Porsche Carrera GT. He owns one of the "superclass" model cars.
The sleek car weighs 3,042 pounds and has a 5.7 liter and V10 engine that gets an impressive torque of 435 pounds.
Lexus LS 460 Sedan
Tiger was one of the first developers to own this car. Also, Lexus was just happy to provide these luxury logs for many Golfers. The sedan cost him about sixty thousand dollars.
Golf Cart
Tiger has plenty of Golf carts for all luxury spaces. In addition, he enjoys making and modeling individual golf cart models, which is the main reason why his collection remains a mystery.
Mercedes-Benz S65
Controversial champion Tiger Woods drove a black Mercedes-Benz S65. And he was photographed arriving at a paid golf course in March 2012.
The $210,000 car has just the perfect blend of good looks and high performance. In addition, an exterior installation such as an overlay wheel with 19-inch alloy wheels gives the S65 a more aggressive stand.
The interior of the S65 is very open and sporty is a perfect combination of expensive cutting edge and superior leather upholstery.
Read about Ivan Lendl Bio: Wife, Daughters, Golf & Net Worth>>>
Tiger Woods Lifestyle and Vacations
Off the coast of Belize, Cayo Espanto's Private Island is one of the favorite holiday destinations of the world's most famous golfers, Tiger Woods.
The five-star, Belize-based island resort is ideal for discerning tourists seeking luxury and paradise together.
The private space overlooking the amazing views of the Caribbean offers exciting moments.
Besides, Other famous actors, including Harrison Ford and Calista Flockhart, also went on holiday to Cayo Espanto as it provides an attractive private lounge.
Belize, located on the east coast of Central America, is less than two hours by car from Florida, Houston, Texas, Miami, yet it remains undetected and secret.
It is covered by unusual rain forests and white sand beaches. Cayo Espanto offers all the relaxation, service, and especially privacy that is always coveted by celebrities.
The 4-acre sand path lifts a foot or two above the surrounding water and is a favorite spot for bonefish.
This undiscovered paradise has the right temperatures for the holidays. And it also offers swimming lessons on land boards, fishing, bird watching, and diving sites.
Charity investments of Tiger Woods
Rainforest Foundation Fund
The Rainforest Foundation Fund was established in 1999. Sting and Trudie Styler to raise awareness of the plight of their vital forests.
The focus was on developing a sustainable organization that could provide long-term support to secure and protect rights. To combat those development programs that have the worst impact on forests.
The famous Tiger Woods Golfer is among the top 10 supporters who stand firm because of the Rainforest Foundation Fund.
Shriners Children's Hospitals
The network of 22 North American hospital centers, Shriners Hospitals for Children, provides free health care for children under 18.
Initially, the Shriners Hospitals for Children was opened in Shreveport, LA, in 1992. The network today includes 22 hospitals in the United States, Mexico, and Canada.
Shriner Hospitals are at the forefront of orthopedic surgery and have so far provided health care to 800,000 young people who can now live a better and more full life.
It also provides international research and medical opportunities for medical professionals.
The foundation of Tiger Woods
In addition to funding non-profit organizations such as the Rainforest Foundation Fund and Shriners for Children's Hospital, Woods has also established his charitable organization called the Tiger Woods Foundation.
Woods and his father, Earl, founded the organization with a dream to give young people the tools and opportunities needed to achieve a brighter future.
To date, the foundation has reached millions of young people around the world by bringing unique experiences and new educational opportunities.
The foundation reached a milestone as four years of construction were underway for the Tiger Woods Learning Center project.
The Tiger Woods Learning Center
The Tiger Woods Learning Center is one of the 35,000 sq. feet designed for unsaved young children of Southern California.
It is part of the Tiger Woods Foundation intending to provide lessons that help students. That relates to what they are learning in school to become in life.
TWLC works to make children happy with science, math, language arts, and technology.
Endorsements & Book Publications
Brand Endorsement Deals Signed By Tiger Woods
Nike
The product has been synonymous with Tiger Woods ever since its first agreement in 1996. He earns about $30 million from the deal.
Despite many ups and downs, both have been able to continue this relationship.
Tag Heuer
In addition to being a fan of Tag Heuer watches, Woods was also an ambassador for a brand of this popular brand. He worked with the brand from 2002 to 2011.
Rolex beachfront
A professional golfer, Tiger Woods has worn the Rolex Sea-Dweller wristwatch in many competitions.
Centinel Spine
To educate the public about the spinal disease, a privately-held spinal device company, Centinel Spine, joined hands with Woods in June 2019.
Bridgestone Golf
In 2016, Tiger also signed a multi-year contract to play football with Bridgestone. The agreement allows Tiger to assist in the construction of the balls.
Hero MotoCorp
In December 2014, Indian Company Hero MotoCorp signed a 4-year contract with Woods worth $36 Million and extended it again in November 2018.
Vantelin Kowa
Tiger signed a memorandum of understanding with Japanese pharmaceutical brand Vantelin Kowa in 2011.
Monster Power
Monster Energy and Tiger Woods together joined hands in 2016. The brand of this product also appears in Tiger's Golf Kit.
TaylorMade
Tiger also signed an equipment contract with TaylorMade in January 2017. As per the agreement, Tiger uses TaylorMade drivers, fairway woods, tools, and cages.
Top Desk
Tiger Woods became the special speaker and autograph signer of Upper Deck in 2001.
Full Turn
Perfect Swing is the leader in indoor golf cutting technology. In 2015, Woods became the ambassador for the product.
Golf TV
In 2019, Tiger signed a special agreement with Discovery, Inc., which allows special access to Tiger after a brief stint. In addition, they broadcast the same coverage on their Golf TV platform.
Writings and books
Woods wrote a golf tutorial for Golf Digest magazine from 1997 to February 2011. In 2001 he wrote the best-selling golf book, How I Play Golf.
The book had the highest name in its first golf book, 1.5 million copies.
In March 2017, he published another book titled, The 1997 Masters: My Story, written by Lorne Rubenstein, focusing on his first Master's success.
In October 2019, Woods announced that he would be writing an invitation letter entitled Back.
There is also a history book on him; Tiger Woods is a 2018 biography of the professional golfer written by Jeff Benedict and Armen Keteyian.
The biography opens with a 2009 car accident the day after Thanksgiving, which reduced Woods' infidelity and fall.
Career
Woods turned as a pro in August 1996 at the age of 20 when he immediately signed advertising deals with Nike and Titleist.
On April 13, 1997, Tiger won his first medal, The Major, which he won with 12 lashes in a record-breaking performance. He became the youngest winner in the competition at 21.
Two months later, he set a record for the fastest rise to No. 1 in the official positions of the World Golf. After failing in 1998, Woods finished the 1999 season with eight wins, including the PGA Championship.
Woods was the leading golfer from 2000 to 2010. He was a world-class golfer from August 1999 to September 2004 (264 weeks) and again from June 2005 to October 2010 (281 weeks). This time, he won 13 major golf tournaments.
The next decade of Woods' work marked the return of personal problems and injuries. As a result, woods dropped to No. 58 in the world rankings in November 2011.
Before being promoted again to the No. 1 category between March 2013 and May 2014.
He was winning his first five-year tournament in the Tour Championship in September 2018. And his first grandfather in 11 years at the 2019 Masters.
Likewise, Woods is the youngest player to win the Grand Slam category. And also the second golfer (after Jack Nicklaus) to win the three Grand Slam.
Accident and Injury
At the beginning of 2021, Woods was involved in a dangerous car accident where he suffered life-threatening injuries. He was going 87 mph in a 42 mph street.
The golfing legend states that the accident injuries he sustained on his right leg were the worst of all injuries he has sustained in his life. His bone broke in three places and even peaked through the skin.
He suffered injuries to other parts of his body as well. However, the athlete recovered in his Florida home.
Facts You May Not Know About Tiger Woods
Tiger's real name is Eldrick Tont Woods – Eldrick because he has his father's origin in the beginning and his mother's origin, and Tont is a traditional Thai name.
Woods's father, Earl, played golf for him from a very young age, and Tiger watched his father hit the garage balls from his high chair since he was six months old.
He started playing at the Navy Golf Course his father had access to. He fired 48 shots at nine-year-olds.
Quotes
"Winning is not always the barometer of getting better."
"I'm addicted. I'm addicted to golf."
"Money and fame made me believe I was entitled. I was wrong and foolish."
FAQs
Is Tiger Woods religious?
Tiger Woods is a Buddhist, and he practices this religion.
Is Golf the only field of interest of Tiger Woods?
Golf is not the only field of interest of Tiger. But he is also fond of fishing, various water sports, and racing.
How many back surgeries has Tiger Woods had?
The star golfer has had five back surgeries.
What is his favorite color?
Red is always his favorite color to wear on the final day of a tournament. Tiger believes that red brings him luck, and he loves red.