A household name for NFL lovers, Jennifer Dell (who goes by Jenny Dell) is the lead college football sideline reporter for CBS Sports and is the perfect embodiment of beauty with brains.
Jenny started her reporting career with ESPN and networks like NESN and CBS.
Her linking in a romantic relationship with her now-husband, Will Middlebrooks, ended her tenure with the NESN.
From losing her dream job to battling infertility, she has been through it all in her professional and personal life.
Jenny started her reporting career in 2008 and is still doing her job at a top level. She has amassed a net worth of around $700k as of 2023.
Before we get into details about the reporter's life and career, let's look into some quick facts about her.
Quick Facts
Full Name
Jennifer Sheryl Dell-Middlebrooks
Birth Date
July 26, 1986
Birth Place
Southbury, Connecticut, U.S.
Zodiac Sign
Cancer
Nick Name
Jenny Dell
Religion
Christianity
Nationality
American
Ethnicity
Caucasian
Father's Name
Unknown
Mother's Name
Unknown
Siblings
Unknown
Education
University of Massachusetts Amherst
Age
36 Years Old
Height
5'3″/1.60 m/160 cm
Weight
49 kg/108 lb.
Hair Color
Light Brown
Eye Color
Light Brown
Married
Yes
Spouse
Will Middlebrooks (m. 2016)
Children
2; Madison Dell Middlebrooks and Makenzie Grey Dell Middlebrooks
Profession
Sports Reporter
Net Worth
$700,000
Broadcasting Affiliations
CBS Sports (Current), New England Sports Network (Former), ESPN (Former)
Active Since
2008
Social Media
Twitter, Instagram, LinkedIn, Facebook

Website: www.simplydellicious.com

Last Update
March 2023
Early Life And Education
Jenny Dell was born on 26th July 1986, in Southbury, Connecticut, US, to her unnamed parents from Brooklyn.
She has time and again said that she is a daddy's girl and is very close to her parents. It is not known whether she has any siblings or not.
Jenny loved cooking from a very young age and helped her mother to prepare meals. At 10, she took cooking classes at the Culinary Institute of Connecticut.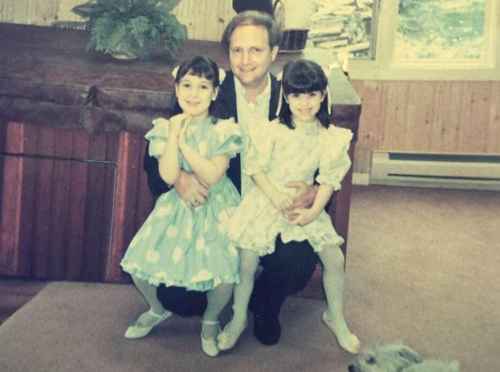 While in high school, she started a catering company and began catering weddings, graduation parties, and local events throughout the state of Connecticut.
She graduated high school in 2004 from Pomperaug High School, where she was the captain of the cheerleading team.
She loved sports from a young age and used to attain different games and cheer for them.
After graduation, she went to the Isenberg School of Management, University of Massachusetts-Amherst, and graduated with Summa Cum Laude in Sports Management and Hospitality and Tourism Management.
She continued cheerleading during her university time and was a member of the All-Girl Cheerleading Squad during her second year of college.
During college, she was a student ambassador, head of a Career Day committee, and worked for the university's athletic department.
She has always been charismatic and active and used to organize and host several events for the student, alumni, and donors during her college.
Besides, her nationality is American, her ethnicity is Caucasian, and her family follows Christianity.
Age, Height, And Body Measurements
Jenny is 36 years old, and since she was born on 26th July, which makes her horoscope sign Cancer.
She stands 5 feet and 3 inches (1.60 meters) tall and weighs around 49 kg (108 pounds).
Jenny has beautiful light brown eyes and light brown hair that complements and enhances her beauty.
Life of A Reporter
ESPN
Jenny's love for sports led her to graduate with a Sports Management degree and as soon as she graduated, she started working for ESPN.
She initially worked behind the scenes for the event production department at ESPN.
She also created video packages featuring MLB, NFL, NBA, WNBA, X Games, IndyCar, NASCAR, and other college basketball programs.
She worked very hard at her job, which is evident as she got her first on-screen position with ESPN Digital Media within a few months.
She worked on projects such as Countdown Daily, IBM-sponsored segments for the NFL, and covered Super Bowl XLIV and XLV, including the red carpet events.
With her charm and skills, she quickly gained popularity, which led to her being noticed by another channel New England Sports Network (NESN).
NESN
While Jenny was popular when working at ESPN, her fame rose quickly when she signed to NESN Sports Today, where she covered matches and highlights of the Boston Red Sox during the 2012 and 2013 Championship seasons.
It was her dream job, and it was obvious to the viewers as everyone saw her smiling on the screen, every time.
However, after two years with the network, her dream job came to an end. After the reporter was involved in a romantic relationship with Boston's third baseman, Will Middlebrooks.
After dating for nearly a year, the pair began to make public appearances after the Red Sox won the World Series.
The network removed Jenny to avoid a potential conflict of interest. Her role and duties were first reduced, then the network and Jenny agreed to go their separate ways.
But lo and behold, ten days later, she got a new job as one of CBS' sideline reporters.
CBS Sports
CBS had not hired any sideline reporters for several years. In 2014, Tracy Wolfson moved from college football to NFL, which led to Jenny being hired as a sideline reporter alongside Ian Eagle and Dan Fouts.
She made her debut at the Browns-Steelers game in Pittsburgh. She covered not only football but also basketball and was seen on CBS Sports HQ as a host.
Jenny takes her job very seriously, as she quotes:
"My whole idea of what a sideline reporter is supposed to be the eyes and ears on the field – something the camera can't catch or the guys on the field can't see. I think it's more than doing injury updates and storylines here and there, but to have access to someone that's right down there on the sidelines in the middle of everything is a huge benefit."
Other Career Interests
Jenny has been the co-host of the food show 'Campus Eats' alongside Troy Johnson since 2016 on the Big Ten Network.
The show is 30 mins long and is about them touring different university campuses and trying students' favorite restaurants and food trucks. To date, only one season has been filmed and released.
Personal Life
Jenny is married to Will Middlebrooks, an American former professional baseball third baseman.
He played Major League Baseball for the Boston Red Sox, San Diego Padres, Milwaukee Brewers, and Texas Rangers.
They began dating late in 2012 and got engaged in July 2014. After two years, they married in Scottsdale, Arizona, on Valentine's Day of 2016.
They welcomed their first child, a daughter, Madison Dell Middlebrooks, in October 2018, and their second daughter, Makenzie Grey Dell Middlebrooks, in December 2019.
Jenny lives near her friend Tracy Simon Antonucci, a University of Massachusetts alumni and her former roommate.
Together, they run a blog, a Twitter account, an Instagram account, and a YouTube account called Simply Delicious, where they share their favorite recipes for simple but delicious meals.
The recipes are straightforward to follow and help save time for busy people as they also point out kitchen hacks.
Jenny is a very down-to-earth person, unlike numerous other celebrities.
Why? Because in 2014, Cameron Stuart from Rockland High School, Massachusetts, led a very ambitious campaign for Jenny to be his prom date.
He started a Twitter campaign And left sticky notes for Jenny everywhere during a Red Sox playoff game. He was noticed by Jenny, who accepted his request.
It is said that he asked for Will Middlebrooks' permission too. Either way, he got to go to the prom with Jenny. Hurray! Not many celebrities would have done that, and it is clear how generous Jenny is.
Jenny also supports charities and has done the ALS Ice Bucket Challenge and Gastroparesis Pie Face Challenge.
Battle With Infertility
Jenny and Will immediately wanted children. They tried but struggled to get pregnant. In late 2016, they started visiting a fertility clinic, and everything seemed to be just fine.
However, they tried two rounds of Intrauterine Insemination (IUI), but it failed. Next, they turned towards InVitro Fertilisation in October 2017.
In February 2018, they tried their first embryo transfer and succeeded! They didn't announce their pregnancy to the world until May 2018.
In May, Jenny tweeted a picture of the couple with Will holding two pink shoes and captioned it "two and a half years, 524 shots, over 1,000 pills, multiple procedures, and countless tears…all for this moment".
All the cumbersome finally paid off as the couple welcomed their first daughter Madison Dell Middlebrooks.
The couple wanted to publicize and let the world know about their struggle and their experience with infertility. They wanted people to talk openly about infertility and reduce the stigma around it.
Two high-profile figures talking about such a topic meant more awareness, and they used their fame to raise public awareness.
In August 2019, Jenny and her husband, Will, announced they were expecting their second child, a girl, in December.
Net Worth And Salary
As of 2023, Jenny has a net worth of $700,000 accumulated mainly from her hosting and sideline reporter career.
Her salary details have not been disclosed, but it is presumed to be about $150,000 annually.
Social Media Presence
Jenny has a limited but very supportive and loyal fan base. They have been with her since the beginning.
Jenny is quite active on her social media accounts and occasionally posts pictures of her family. She is available on Instagram under the handle @jennydell_, Twitter @JennyDell, Facebook @Jenny Dell, and LinkedIn @Jenny Dell.
Instagram: 84.5k followers
View this post on Instagram
Twitter: 142.4k followers
Facebook: 32k followers
LinkedIn: 399 followers
Popularity
Through her successful reporting career, she earned several fans from all over the world.
The above graph shows brief information about the popularity of Jenny Dell based on Google searches in the United States over a year.
Frequently Asked Questions
Where is Jenny Dell now?
Jenny Dell currently serves as a sideline reporter at CBS.
Is Jenny Dell a vegetarian?
No, Jenny is not a vegetarian.