The Minnesota Vikings' football wide receiver Justin Jefferson's family has a deep connection to the game of American football. While he has been getting widespread fame in the NFL, his brothers are not far behind.
Justin's oldest brother, Jordan, was the first in their family to make it into the NFL. Later, the younger brothers followed in his footsteps, but apparently, Justin is the most successful.
Talking about his family's football history, his dad had played Division II college football for Nebraska Western University for about two years before transferring to the University of Louisiana-Monroe.
In the article below, we shall see very little of the most famous Jefferson and discuss his two brothers' lives, football careers, and much more.
But before we begin, here are some quick facts about the elder Jefferson brothers.
Justin Jefferson Brothers | Quick Facts
Eldest Brother
Jordan Jefferson
Date of Birth
August 25, 1990
Birthplace
Covington, Louisiana, United States
Age

33

Years Old
Zodiac Sign
Virgo
Nickname
George
Nationality
American
Education
• Destrehan High School (Destrehan, Louisiana)

• Louisiana State University (Baton Rouge, Louisiana)

Religion
Christianity
Hair Color
Black
Eye Color
Dark Brown
Father's name
John Jefferson
Mother's name
Elaine Jefferson
Siblings
Two (Rickey and Justin Jefferson)
Sexual Orientation
Straight
Marital Status
Unmarried
NFL draft
2012/Undrafted
Position
Quarterback
Active Years
2012-2014
Net Worth
Not Available
Social Media
Instagram, Twitter
Second Eldest Brother
Rickey Jefferson
Date of Birth
December 28, 1994
Birthplace
New Orleans, Louisiana, United States
Age

28 Years Old

Zodiac Sign
Cancer
Nationality
American
Religion
Christianity
Education
• Destrehan High School (Destrehan, Louisiana)

• Louisiana State University (Baton Rouge, Louisiana)

Hair Color
Black
Eye Color
Black
Siblings
Two (Jordan and Justin)
Marital Status
Married
Kids
One (Isaiah Jefferson)
NFL draft
2017/Undrafted
Position
Free Safety
Active Years
2017-2018
Net Worth
Not Available
Social Media
Twitter, Instagram
Merch
Justin Jefferson Signed Minnesota Vikings Jersey
Last Update

November 2023
Justin Jefferson Brother | Jordan's Early Life & Education
Jordan Joshua Jefferson, famous as Jordan Jefferson, was born on August 25, 1990, in Covington, Louisiana, United States. He is the eldest son of St. Rose residents John (Father) and Elaine Jefferson (Mother).
His dad, John, was a former football player for two University teams, initially for Nebraska Western and later for the University of Louisiana-Monroe, but he had quit it after college.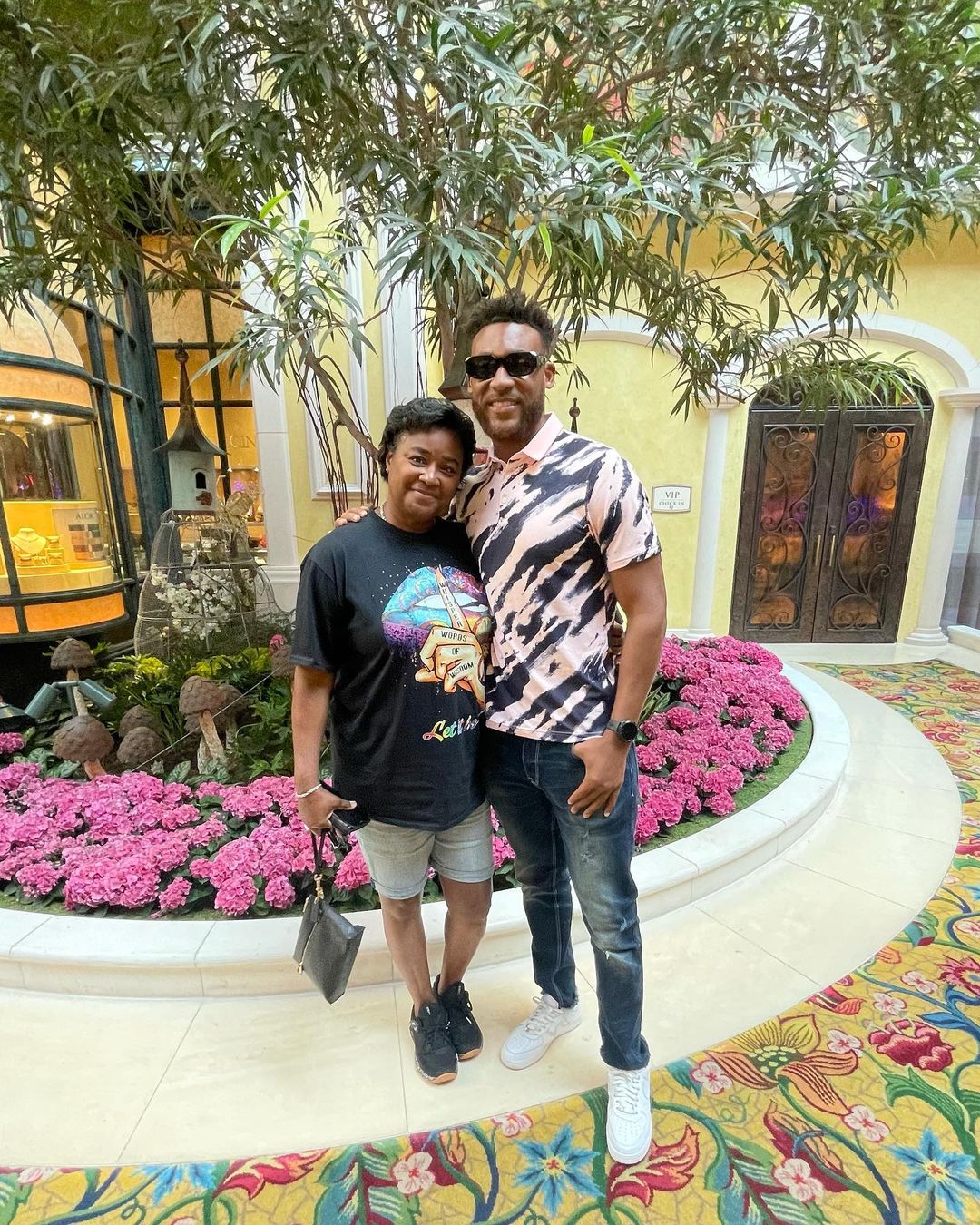 Jordan grew up alongside his two younger brothers, Justin and Rickey, and learned to play ball games from his dad. His brothers, in turn, followed him and began playing with him later in their backyard.
Jefferson went to Destrehan High School in Destrehan, Louisiana, where he played football and also excelled in his studies.
He later enrolled in Louisiana State University in Baton Rouge for further education. He graduated with a bachelor's degree in sports administration from the university in 2011.
Learn About Khalil Mack Brothers | Family & Relationships
Jordan Jefferson | Age, Weight & Height
As of 2023, Jordan Jefferson is 33 years old.
Jordan was an extraordinarily energetic and workaholic guy from a young age. So, he has not had any major health issues, and he looks great even though it has already been years since his retirement.
Currently, the former NFL player stands 1.93 meters (6 feet 4 inches) tall and weighs about 223 lb (103 kg).
Justin Jefferson Brother | Jordan's Football Career
High School & College Career
As mentioned above, Jordan attended Destrehan HS and played high school football under the head coach Steve Robichaux.
A promising athlete from the start, Jefferson mainly played in the quarterback position and always had excellent performances.
Apart from being praised for his athletic abilities, he won a few championships for his team, including the Class 5A State championship in 2007.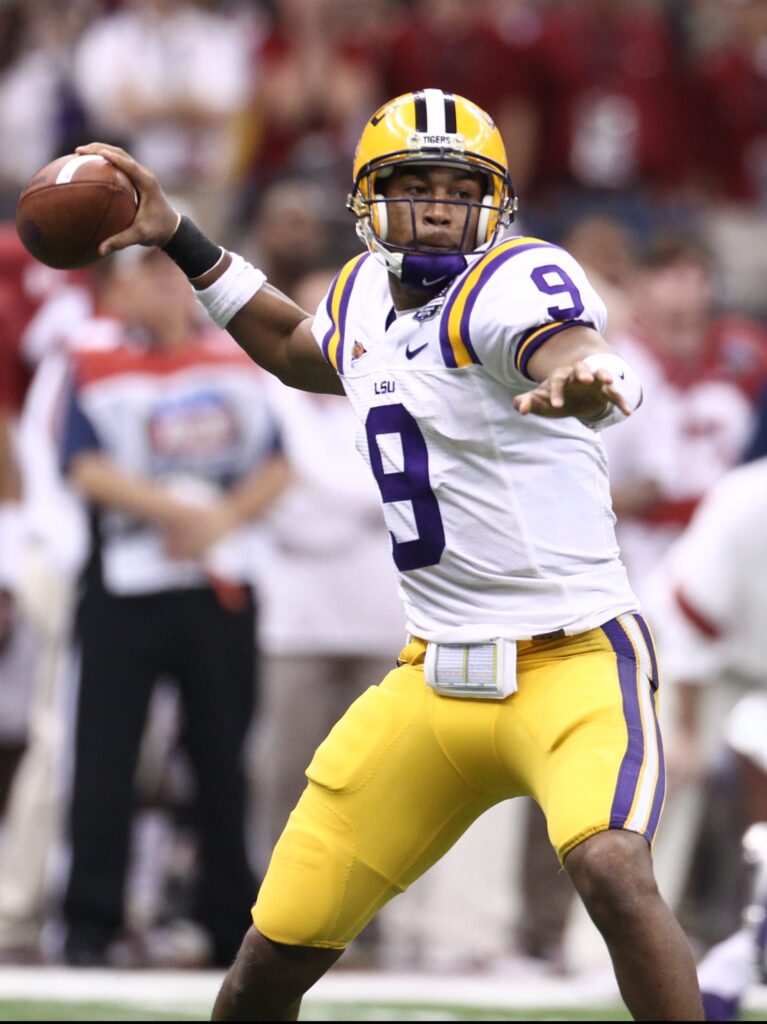 Jordan finished his high school career as one of the top quarterbacks in America, with Rivals.com and Scout.com including him in their top 10 and top 20 list, respectively.
He continued his fantastic performance after he committed to the LSU Tigers following his high school graduation. Jefferson appeared in seven matches in his first college season and received coaches' admiration.
As a result, Jordan became the youngest LSU quarterback to start the game for his team in his second season after the legendary YA Tittle in 1945.
He played two more seasons for the Tigers until he graduated from the university, but his last season did not go well. He got into trouble with police and even got suspended from the team after he faced felony charges.
Also, Read About Watt Brothers NFL, Salary & More
Later Career
Although the Tigers reinstated Jordan, and he had some excellent games at the end of his college, that proved inadequate for him to get straight into the NFL. He was undrafted in the 2012 NFL Draft.
The Tampa Bay Buccaneers signed him on May 7, 2012, but his stint with them lasted for only four days.
Jordan tried sticking to his playing career for some more years by associating himself with different clubs from various leagues, such as Montreal Alouettes (CFL), Pittsburgh Power (AFL), and Omaha Mammoths (FXFL).
He eventually retired from his playing career in 2014. The Colorado State Rams hired him as the GA wide receivers coach in 2019.
Justin Jefferson Brother | Jordan's Personal Life
Jordan Jefferson is not married yet, but he has a girlfriend. Jordan frequently posts pictures with her on his social media handle, and the two look pretty happy together.
Unfortunately, we could not find her full name. People who know her closely call her Rae.
According to her Insta bio, she is also an LSU alumnus, just like her boyfriend Jordan, and as it appears from his social media post, they have been dating each other for more than five years.
Criminal Charges
In 2011, the Baton Rouge Police Department arrested Jordan Jefferson, alongside his teammate Josh Johns after they engaged in a terrible brawl in a nearby bar named Shady's Bar.
According to witnesses, it was Jordan and Josh who first started the fight, and they saw several LSU players charging at a man.
Jefferson was kicking that man in his face, and when another man went to stop them, they attacked him too.
However, eyewitness reports conflicted, and it took a while for the police to figure out the case. Eventually, the two players were suspended from the team and later faced felony charges.
More than a year after the incident, Jefferson and three LSU ex-players were arrested again for possessing marijuana in their apartment. Consequently, the police reported them to the East Baton Rouge Parish jail.
Jordan was still with the CFL club, Montreal Alouettes, at the time of his arrest. The club released him immediately after the incident.
Justin Jefferson Brother | Jordan on Social Media
Instagram: @spacejamjordan9
View this post on Instagram
Twitter: @JJefferson9
Justin Jefferson Brother | Rickey's Early Life & Education
Rickey Monroe Jefferson, Rickey Jefferson in short, was born as the second son of his parents, John (father) and Elaine Jefferson (mother), in New Orleans, Louisiana.
Jefferson's parents raised him with his two siblings in Louisiana, where he attended Destrehan High School, the same school where his elder brother, Jordan, played school football.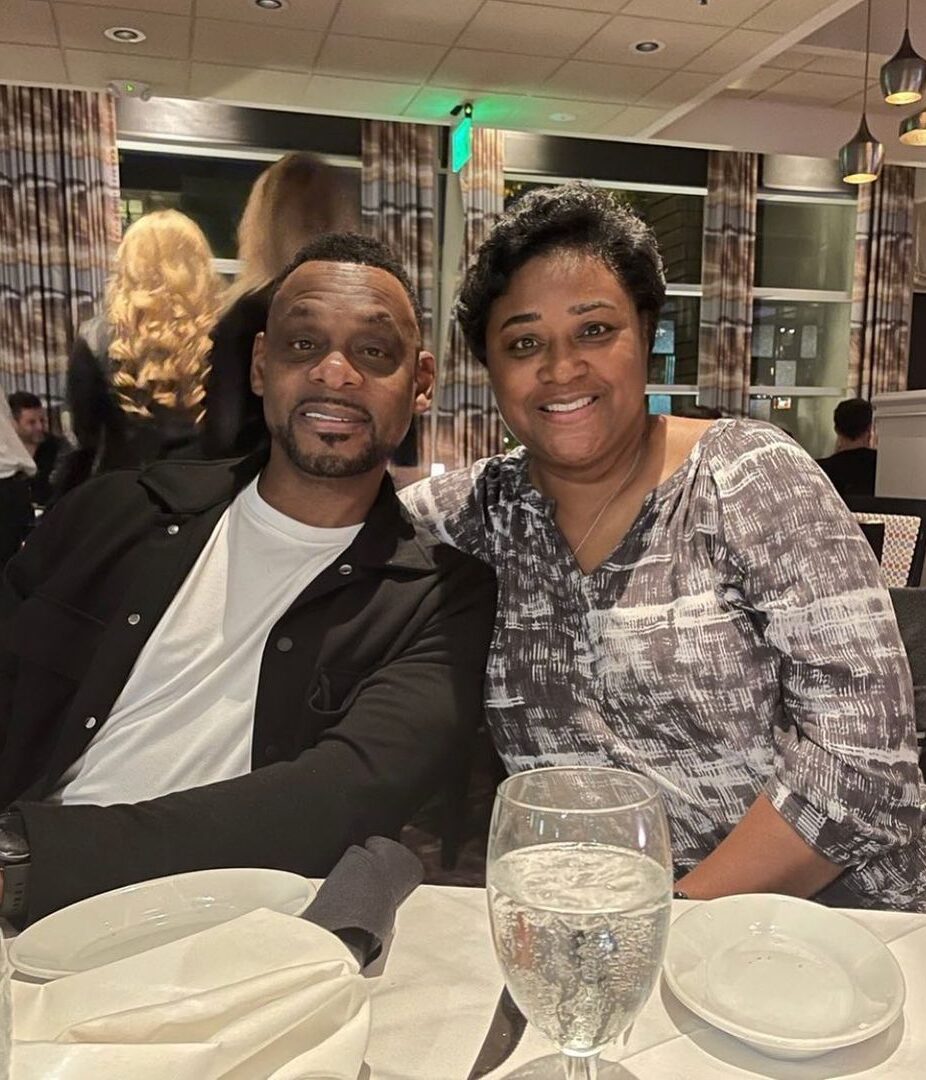 After high school graduation, he enrolled in Louisiana State University in Baton Rouge, where he played college football.
Rickey has a bachelor's degree in sports administration from the university.
Click Here To Read The Beal Brothers: Bradley Beal's Brothers
Justin Jefferson Brother | Age & Body Measurements
Born in 1994, Rickey Jefferson is currently 28 years old.
Regarding his body weight, he stands about 1.82 meters (6 feet) and weighs around 207 lb (94 kg).
Justin Jefferson Brother | Rickey's Football Career
Rickey began his football career early in middle school, but he improved his skills while he was with Destrehan High School. He learned a lot from his head coach Robichaux who also coached his elder brother, Jordan.
He played in the wide receiver position throughout his high school career. Rickey had three touchdowns and 18 catches for over 320 yards in his sophomore season.
Rickey received several accolades and honors during his four-year stay at his high school, including LSWA Class 5A All-State performer mention for his outstanding gameplay in his senior season.
He finished his high school career as one of the best wide receivers in Louisiana state.
After graduating high school, Rickey played college football for the LSU Tigers. In his first season, he played seven games and recorded six tackles.
Ricky was initially a wide receiver, but Rickey tried something new and went to play in a defensive position in his college years. He appeared in all 12 games in his junior season and started nine matches as a free safety.
Although people praised him for his excellent grip on the ball, speed, and versatility, he was undrafted in the 2017 NFL Draft.
However, he was on the practice squad with some NFL teams, such as the Las Vegas Raiders and New Orleans Saints, until 2018.
Justin Jefferson Brother | Rickey's Personal Life
Rickey Jefferson has distanced himself from the media since he left his football career. For that reason, detailed latest updates about his whereabouts and personal life are unknown.
However, we discovered that he occasionally posts about himself and his family on his social media handles. Based on his posts, Rickey is currently a married man.
His wife's name is Maya Monet. As it seems, Maya is an Instagram model and social media influencer. She has around 10k followers as of this writing.
The couple welcomed their son, Isaiah Jefferson, on May 11, 2021.
Justin Jefferson Brother | Rickey On Social Media
Instagram: @rickeyrambo
View this post on Instagram
Twitter: @Self_Made8_
About Justin Jefferson
Justin Jefferson, the youngest and most famous of the Jefferson brothers, was born on June 16, 1999, in St. Rose, Louisiana.
Growing up in a football-loving family, Justin began playing games with his brothers at a young age. Justin attended Destrehan High School in Louisiana, where he excelled in football and running.
After high school graduation, he went to Louisiana State University and played college for the LSU Tigers until 2019.
His family had expected that the Philadelphia Eagles would pick him. But, proving their prediction wrong, the Minnesota Vikings chose him as the 22nd overall pick in the 2020 NFL Draft.
Following his selection, Justin has been playing for the Vikings as a wide receiver and is highly successful.
As of this writing, Justin has recorded 211 receptions and 19 receiving touchdowns for over 3000 yards in 35 league games.
Relationship Among Brothers
The brotherly relations between the three Jefferson brother is truly exemplary. Their affection for one another can easily be known, seeing their admiration for one another.
Although their age gap is vast, they grew up together like friends. The eldest brother, Jordan, never belittled them but allowed them to play football with him and his friends as kids.
Now they have all grown up and have been to different places, but their bond is still intact.
Both Jordan and Rickey cheer for his brother whenever his NFL matchday arrives. You can see their appreciation posts for their brother on social media handles.
Interesting Facts About the Jeffersons
All three Jefferson brothers took up sports administration as a major subject in college; however, one among them left his studies unfinished. Justin dropped out after his junior year.
Justin Jefferson is the first NFL athlete to appear in a popular video game, Fortnite, where he performs the Giddy dance.
Frequently Asked Questions (FAQS)
What number did Jordan Jefferson wear for the LSU Tigers?
Jordan Jefferson wore jersey number 9 while he was with the LSU Tigers.
Who were Justin Jefferson's favorite players growing up?
As a kid, Justin watched two famous American sports leagues, NFL and NBA. So, he had many favorite players.
However, to be specific, he was a diehard fan of NFL player Randy Moss and two NBA players, namely Kyrie Irving and LeBron James.
You Might Want To Read About Nikola Jokić's Brothers, Strahinja Jokić & Nemanja Jokić