Matt LaFleur is an American football head coach for the Green Bay Packers of the NFL. He coached the Washington Redskins, Notre Dame, and the Atlanta Falcons and has been the offensive coordinator for the Los Angeles Rams and the Tennessee Titans.
On December 25, 2022, Matt LaFleur's team Green Bay Packers, celebrated Christmas by winning the match against the Miami Dolphins, coached by Mike McDaniel.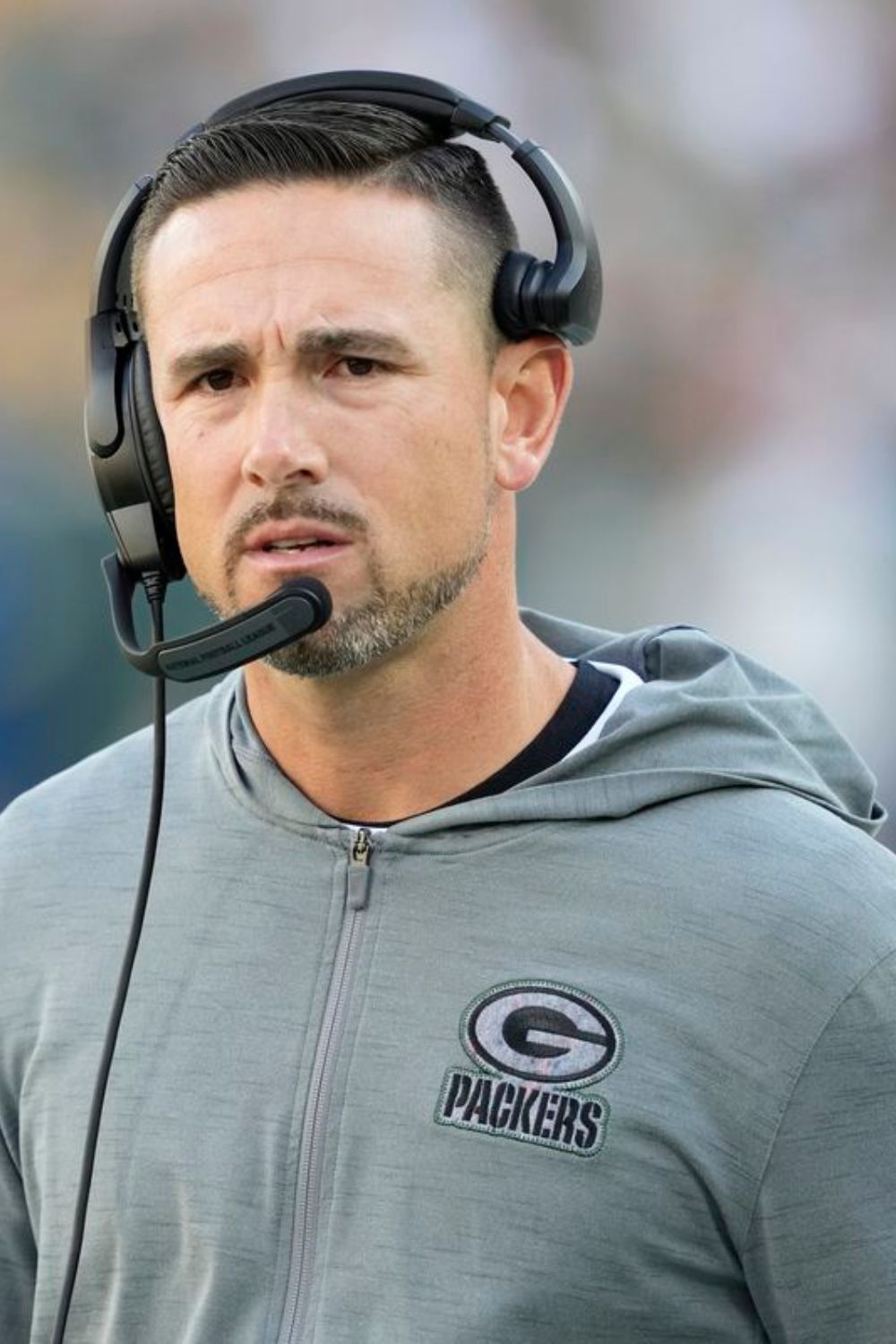 Matt has a pretty successful career with the NFL, recording several wins for his teams.
Coaches have a special role in demonstrating the team's game on the field. Players under LaFleur's mentorship have shined throughout the seasons, making their coach proud.
Today, we will dive deep into the personal and professional life of Matt LaFleur. Let's get started with some quick facts.
Matt LaFleur | Quick Facts
Full Name

Matt LaFleur

Birthdate

November 3, 1979

Birthplace

Mount Pleasant, Michigan, United States

Religion

Christian

Nationality

American

Horoscope

Scorpio

Father's Name

Denny LaFleur

Mother's Name

Kristi LaFleur

Siblings

A Brother

Brother's Name

Mike LaFleur

Education

Mount Pleasant High School In Michigan




Western Michigan University




Saginaw Valley State University

Age
43 Years Old
Eye Color

Dark Brown

Hair Color

Light Brown

Marital Status

Married

Spouse

BreAnne LaFleur

Children

Two Sons

Sons' Name

Luke LaFleur




Ty LaFleur

Profession

Head Coach For The Green Bay Packers Of the NFL

Before Head Coach (With NFL)

Offensive Assistant For The Houston Texans




Quarterbacks Coach For The Washington Redskins




Quarterbacks Coach For The Atlanta Falcons




Offensive Coordinator For The Los Angeles Rams




Offensive Coordinator For The Tennessee Titan

Outside NFL

Quarterbacks Coach At The University of Notre Dame




Offensive Graduate Assistant At Saginaw Valley State University




Offensive Staff Assistant At The Central Michigan University




Quarterbacks And Receivers Coach At Northern Michigan University




Offensive Coordinator At Ashland University

As A Player

Omaha Beef




Billings Outlaws

Net Worth
Around $7 Million
Social Media Handles

Twitter

Merch
Paperback, Books
Last Update
March, 2023
Matt LaFleur | Early Life & Family
Matt LaFleur was born Matthew Patrick LaFleur on November 3, 1979, in Mount Pleasant, Michigan, United States. He was born to proud parents, Denny LaFleur and Kristi LaFleur.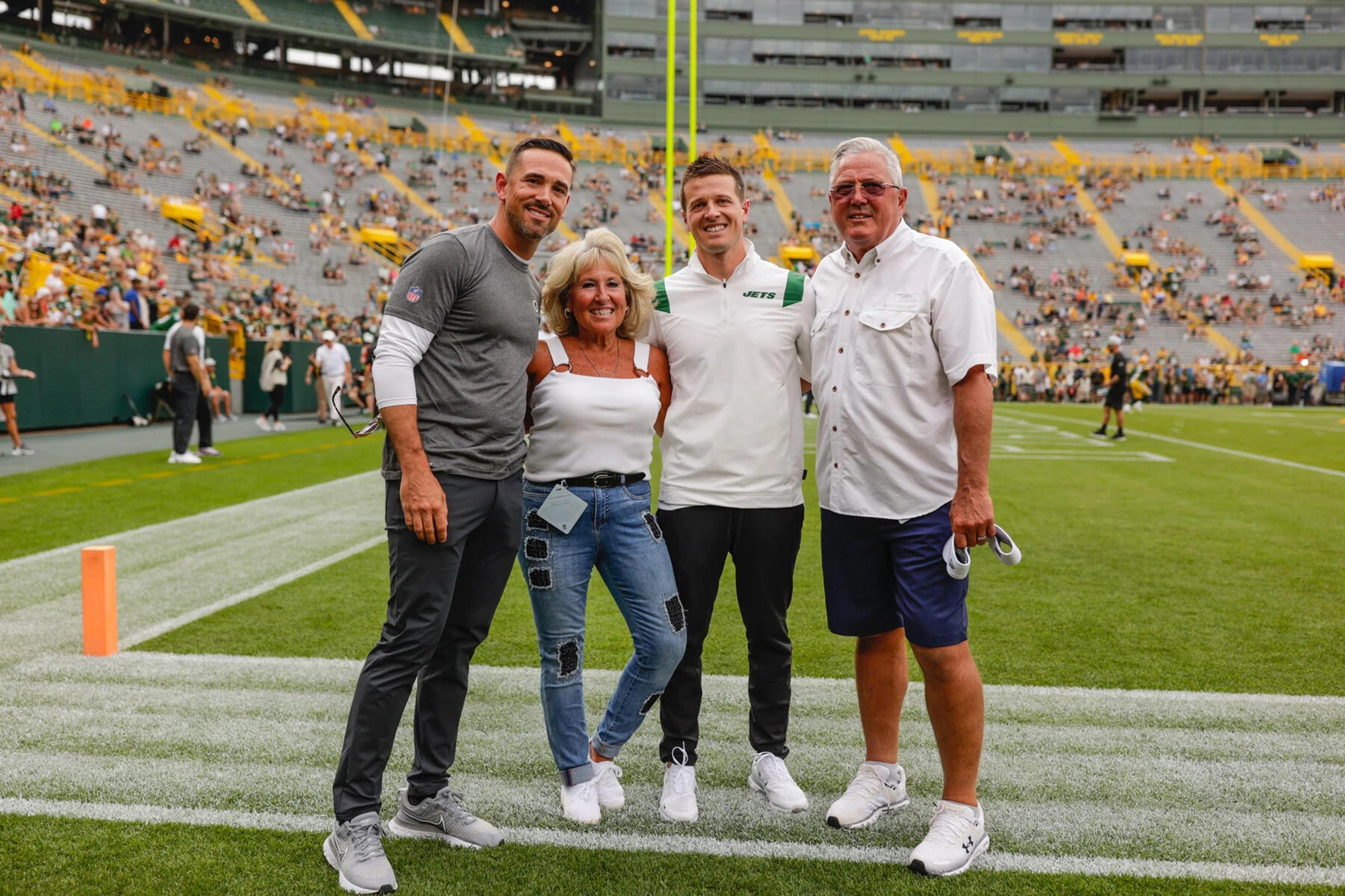 The coaching thing runs in the blood of the LaFleur family, as both of Matt's parents were also coaching professionals.
Denny and Kristi LaFleur were the teachers of physical education. They coached students at Mount Pleasant High School in their hometown, Michigan, from the '90s until their retirement in 2015.
Moreover, they were the grand marshals of Mount Pleasant High School's homecoming parade in 2017.
If you are interested in buying Football jerseys, click here>>
Denny was also a longtime defensive assistant at Central Michigan University. He also played linebacker in the 1970s at Michigan.
Matt spent hours with his father while he practiced with football, and he used to stand with Denny on the sidelines.
Denny once said in an interview that his elder one had college experience from an early age as he roamed around his father for all of the home games, the away games, and the bowl games.
Matt's mother, Kristi, taught positivity to Matt. She used to be on the sidelines, cheering for her husband while he played.
In fact, she was the competitive cheer coach at Mount Pleasant High. She was known for taking unpolished kids and transforming them into teams that would repeatedly go to the state finals.
Matt says his mother's positive attitude and faith toward her kids taught him the power of positivity. He witnessed positivity raising children's play and their confidence in what they can achieve.
More Than That
Matt is the third-generation coach in the family. Bob Barringer, the grandfather, served as a coach at Loy Norrix High School in Kalamazoo, Michigan, in the 1960s and '70s. He worked there for nine long years.
He lost his life in 2010. The Kalamazoo Gazette published a story after his demise, calling him an intense coach who would always push his players and make them tough.
A former student of Barringer told how he grabbed his student's attention. Barringer told him that he would sell popcorn with his dad in the stands.
He didn't know his dad was selling popcorn, which he wasn't. Then, the coach had his full attention.
Matt must have got a little bit of his grandfather's toughness because nobody listens to you if you are not tough. A job like Matt's cannot be fulfilled if the person cannot switch from tough to soft.
Moreover, it requires you to be strict and gritty with a hint of kindness.
Mike LaFleur | The Younger One
He has a younger brother, Ian Mike LaFleur. For the New York Jets of the NHL, Mike is an American football coach and the offensive coordinator.
Mike also worked as an assistant coach for the Atlanta Falcons, Cleveland Browns, and San Francisco 49ers.
He played football for the Elmhurst College Bluejays football team at Elmhurst University. Mike was a quarterback in 2006 and 2007.
He then started all ten games at safety for the team in the 2008 season. Being a former team captain and a three-time letter winner at Elmhurst, he later coached the Elmhurst Bluejays as an offensive coordinator.
Matt Vs. Mike
Green Bay Packers coach Matt LaFleur and San Francisco 49ers passing game coordinator Mike LaFleur are brothers from the same mother. They faced each other in January 2020 in the NFC Championship Game.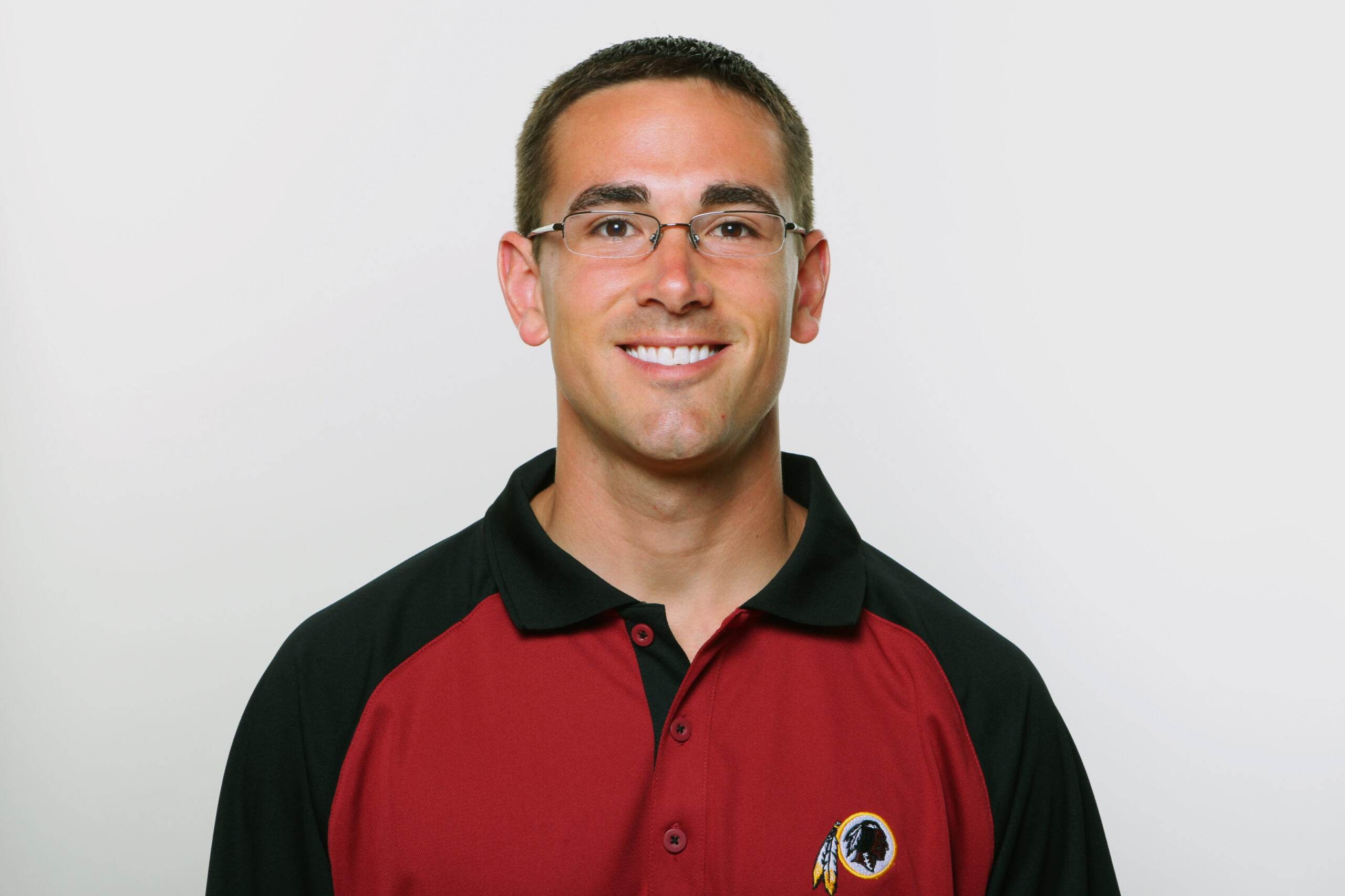 It might just be another match for everyone else, but the LeFleur family had emotional ties to it.
It would turn into something like celebrating a son while consoling the other one at the same time.
If you are interested in buying Football boots, click here>>
Matt said that his family would tear apart on deciding whom to root for. It was a great emotional deal, especially for his parents.
The Green Bay Packers faced a 37-20 to the San Francisco 49ers.
Matt LaFleur | Playing Career
LaFleur went to Western Michigan University from 1998 to 1999. He played wide receiver while studying there.
In 2000, he then transferred to Saginaw Valley State in Division II. LaFleur started playing quarterback in 2000 and continued it until 2002.
He spent a short time playing in the National Indoor Football League with the Omaha Beef as the backup quarterback.
Matt then signed with the Billings Outlaws in Montana the following summer.
LaFleur was inducted into the SVSU Cardinals Athletic Hall of Fame on October 1, 2021.
Matt LaFleur | Coaching Career
LaFleur started his coaching career in 2003 at Saginaw Valley State, where he studied and played.
He was an offensive graduate assistant and worked as a substitute teacher in the local high schools, primarily in maths.
LaFleur then joined Central Michigan University in Mount Pleasant to assist the offensive staff in 2004 and 2005.
He then coached quarterbacks and receivers at Northern Michigan University in Marquette in 2006.
Similarly, he served as an offensive coordinator at Ashland University in Ohio in 2007.
Houston Texans
The Houston Texans hired LaFleur in 2008 to work as an offensive assistant.
He did the job by assisting both wide receivers and quarterbacks during his two-year stint at the Houston Texans.
He developed a close relationship with offensive coordinator Kyle Shanahan while working there.
Washington Redskins
LaFleur joined Washington to coach the quarterbacks in 2010.
He was assigned to mentor rookie quarterbacks Robert Griffin III and Kirk Cousins LaFleur for the 2012 season primarily.
Notre Dame
LaFleur worked for six years in the NFL. He then returned to college football. He served as the quarterback coach at the University Of Notre Dame in 2014.
Matt taught senior quarterback Everett Golson, who posted 3,445 yards and 29 touchdowns through the air, assisting him to become just the fourth quarterback in school history to eclipse such totals in a single season
Atlanta Falcons
LaFleur then again joined the NFL on February 5, 2015. He worked under offensive coordinator Kyle Shanahan.
Shanahan and LaFleur previously worked with the Washington Redskins and Houston Texans.
Matt's younger brother, Mike, then worked as an offensive assistant with the Falcons.
Los Angeles Rams
LaFleur then became a part of the Los Angeles Rams coaching staff in the offensive coordinator position on February 8, 2017. He worked under head coach Sean McVay.
McVay and Matt had previously worked together with the Washington Redskins.
Tennessee Titans
LaFleur joined the Tennessee Titans on January 30, 2018. He worked in the position of offensive coordinator for them as well.
He was a staff of new head coach Mike Vrabel.
LaFleur also had the advantage of calling the plays for the Titans. It was a promotion from his former association, even though the position was the same.
Matt and the Titans finished the season with the 25th-ranked offense in the NFL.
Green Bay Packers
LaFleur's journey with the Green Bay Packers then began.
The Green Bay Packers hired him as their head coach on January 8, 2019.
Shortly after, on May 30, 2019, LaFleur tore his Achilles while playing basketball.
He also led the Green Bay Packers to a 2–2 preseason.
2019 Season
LaFleur made his regular-season head coaching debut against the Chicago Bears. It was on September 5, 2019.
The Green Bay Packers had a victory by a score of 10–3 in their new coach's debut game.
LaFleur also became the first Green Bay coach to have won his first game against the Bears since Vince Lombardi in 1959.
The Green Bay Packers finished with a 13–3 record in their new coach's first season as a head coach.
LaFleur became the first Packers rookie head coach to win 10 games, make the playoffs, and win the NFC North.
Similarly, he was the first to have gone 6–0 in division play.
The thirteen victories were the highest from a rookie coach since Jim Harbaugh recorded it with the San Francisco 49ers in 2011.
He led the team to their first postseason berth since the 2016 season.
They won the game over the Seattle Seahawks. It was a 28–23 win in the playoffs divisional round to advance to the NFC Championship Game.
However, the Green Bay Packers faced a 37–20 loss to the top-seeded San Francisco 49ers.
2020 Season
Matt began his 2020 season as a coach by winning all four games to an early week 5. Unfortunately, after playing the game against Minnesota Vikings, LaFleur lost the game with a 22-28 score.
Luckily, in Week 17, after playing against Chicago Bears, Matt's team won the match with a win over 36-16. In the 2020-21 playoff, Matt and the Packers hosted the Los Angeles Rams.
They had the league's number-one scoring defense and were led by LaFleur's former boss, Rams coach Sean McVay.
2021 Season
The 2021 season began with LaFleur's team losing 38-3 to the New Orleans Saints.
Even though there were challenges, the Packers came out victorious, 24-21, with a thrilling last-minute interception of Cardinals quarterback Kyler Murray, and LaFleur was the winningest head coach through his first career games in NFL history.
He took responsibility for not being able to counter the Chief's aggressive defensive strategies.
Special teams' miscues ultimately cost the Packers the game, falling 7-13 to drop them to 7-2.
The Packers secured the third consecutive NFC North title with a tight 31-30 Week 15 win over the Baltimore Ravens.
LaFleur became the first head coach Since Dallas's Barry Switzer to secure the division in his first three years as head coach.
In the win over Minnesota Vikings with a 37-10, LaFleur's Packers secured home-field advantage throughout the NFC playoffs. They became the first team in NFL history to win 13 games a season in 3 consecutive years.
Furthermore, LaFleur broke a 30-year-old record by George Seifert for the most wins by a head coach (39) through his first 3 seasons in the league.
The Packers had a notable amount of injuries throughout the season. Za'Darius Smith, the top rusher, had not played since Week 1; top corner Jaire Alexander could not play because of spraining his shoulder in Week 4.
David Bakhtiari, the top tackle, tore his ACL during the 2020 season and was not playing until Week 18, and Elgton Jenkins had a similar injury and eventually lost for the season.
Likewise, Robert Tonyan, starting end, met the same fate during the Packer's Week 8 showdown in Arizona.
Quarterback Aaron Rodgers was named NFL MVO for the second consecutive year for the fourth time in his career at the end of the regular season.
Rodgers gave credit to LaFleur's contributions to winning MVP in 2 of 3 of LaFleur's seasons as head coach.
The Packers lost their first game to the San Francisco 49ers in the playoffs with 1310, giving LaFleur a 2-3 postseason record and no Super Bowl appearances in their three straight 13-win seasons.
LaFleur took the blame for the Packers' poor special teams effort, specifically one play where they were missing a man on the field during San Francisco's game-winning field goal.
2022
One of the news sources released on 27 December 2022 wrote Matt LaFleur reacts to Broncos firing Nathaniel Hackett.
Nathaniel Hackett as an offensive coordinator, and LaFleur as a head coach, have worked together earlier for the Green Bay Packers.
LaFleur cited Hackett's firing as "an ugly part of the business" through Tom Silverstein of the Milwaukee Journal Sentinel.
He said he would always be there for him. They have not talked to each other and did not comment on bringing him back to the team.
Christan Watson, the team's No.1 receiver from the Packers, had to miss this season with hamstring and head injuries.
In an NBC Sports interview on 26 December, LaFleur's confirmed that Watson is alright, as he confirmed by calling him daily.
LaFleur and McDaniel faced each other on 25 December, where the Packers secured a win over the Dolphins.
According to FANSIDED reported on 22 December, Matt admitted he deserves criticism for a flaw fixed far too late.
The Packers' head coach Matt LaFleur took responsibility for the team underutilizing their secret weapon on special teams: Keison Nixon.
FANSIDED reports, "Special teams unit often get overlooked in NFL analysis, with the game-changing contributions usually going under the radar."
Matt LaFleur | Wife & Children
LaFleur is married to BreAnne LaFleur. They first met in 2004 at Central Michigan University.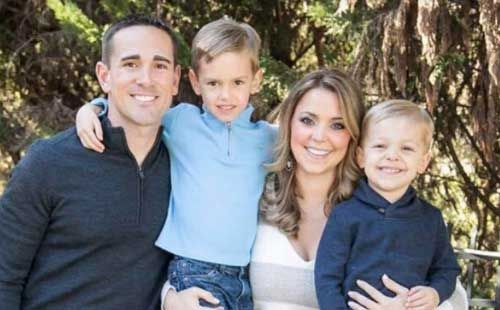 They have two children together: Luke LaFleur and Ty LaFleur.
Matt LaFleur | Net Worth
LaFleur has earned enough money from his coaching career.
Matt LaFleur has a net worth of $7 million.
He lives a decent life with his family.
Social Media Presence
You can follow LaFleur on Twitter as he is available with the name @coachMLaFleur.
He does not post much but frequently tweets about his ongoing ventures.
The stories of these 10 amazing kids and their families are truly inspiring. We have raised $51k to date. Please consider helping us get that number up even higher, if you can! Visit https://t.co/plPIZweTZE to learn more. #10DaysofHope pic.twitter.com/puvLqx62uS

— Matt LaFleur (@CoachMLaFleur) December 21, 2020
Twitter: 92.9k followers
Popularity Graph
Matt Lafleur is a head coach for the Green Bay Packers of the NHL.
The above graph shows LaFleur's popularity over the past twelve months.
Frequently Asked Questions
Who is LaFleur in the NFL?
There are two LaFleur brothers in the NFL. Both Matt and Mike LaFleur are football coaches.
The elder brother, Matt, currently serves as a head coach for the Green Bay Packers of the NFL.
Similarly, Mike currently serves as a passing game coordinator for the San Francisco 49ers of the NFL. He would have a head coach case someday, and both the brothers would be the NFL team's head coach.
Is Matt LaFleur good?
Matt LaFleur is very good at his job. The Green Bay Packers would not have hired him if he were not good enough.
He is an experienced football player as well. He coaches his trainees with grace and positivity and applies his first-hand encounters when he plays football.
When did Matt Lafleur begin his Coaching History?
Matt began his coaching career in 2003 at his alma mater, Saginaw Valley State.