The sports world is filled with incredible athletes, and many have earned the legendary title. Which player, in your opinion, is the most athletic person ever in sports history?
Everyone has their preference when it comes to listing the most athletic person ever. We are sure you have your favorite picks.
In fact, it is quite difficult to rank the top athletes as there are different sports, and every sport has exceptionally talented players.
For instance, basketball has the legendary player with a whopping net worth of $1.7 billion as of 2023, Michael Jordan.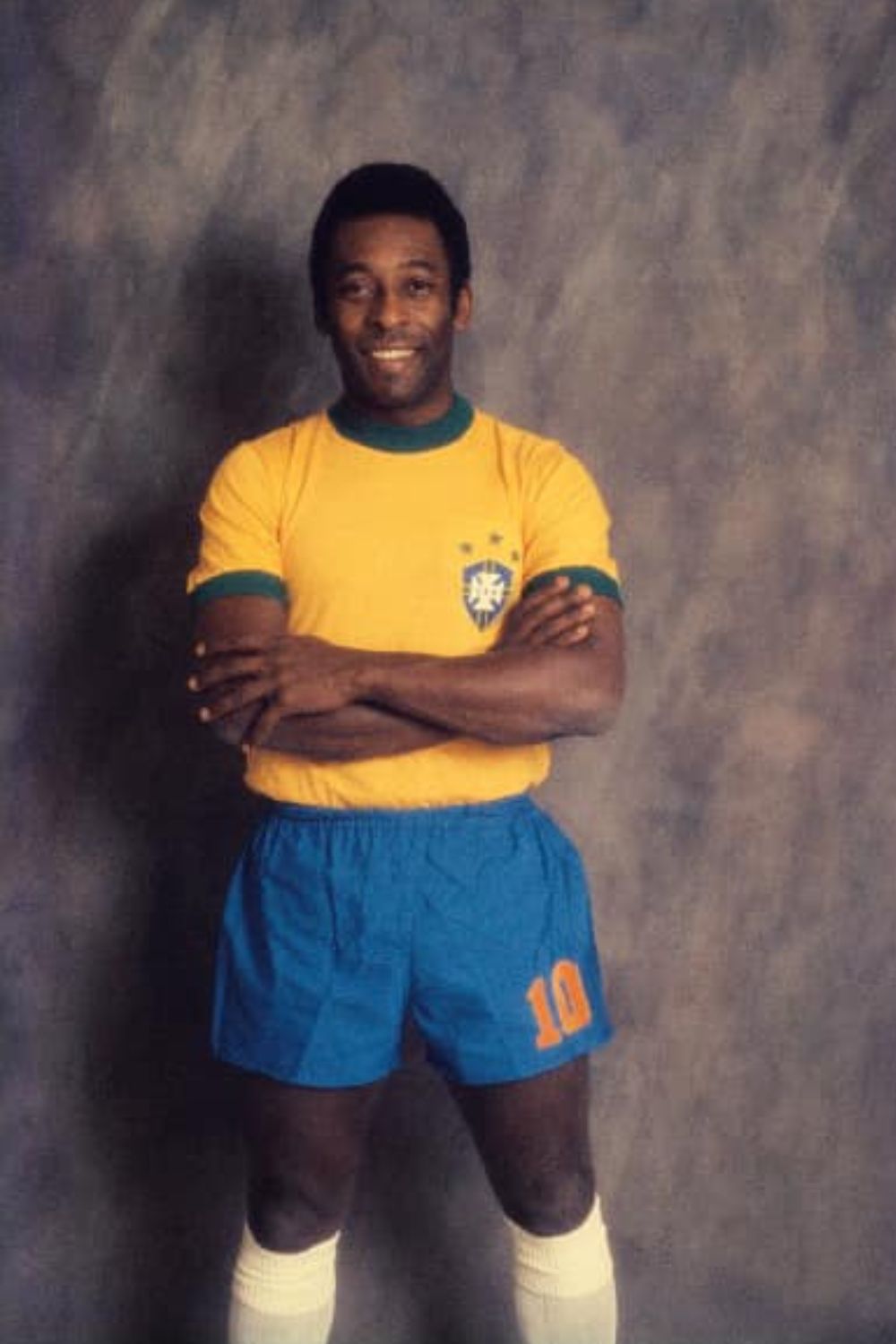 Today, we are taking a trip down the sport's history to answer the query. We are looking at the players' abilities, achievements, and contributions to the sport.
Please stick with us as we present to you twelve of these extraordinary sports individuals!
Quick Overview
We have taken BleacherReport and GiveMeSport as primary references to prepare this list.
| | |
| --- | --- |
| Player's Name | Sport |
| 12. Joe Louis | Boxing |
| 11. Wayne Gretzky | Ice Hockey |
| 10. Bob Gibson | Baseball |
| 9. Rickey Henderson | Baseball |
| 8. Babe Ruth | Baseball |
| 7. Jackie Robinson | Baseball |
| 6. Michael Jordan | Basketball |
| 5. Dave Winfield | Baseball |
| 4. Bo Jackson | Baseball and Football |
| 3. Muhammad Ali | Boxing |
| 2. Jim Brown | Football |
| 1. Jim Thorpe | Baseball and Football |
12 Most Athletic Person Ever In Sports History
12. Joe Louis
Widely regarded as one of the greatest and most influential boxers of all time, we are starting our list with Joe Louis.
Louis was the first person of African-American descent to achieve nationwide hero status in the United States. As a result, he was not only a boxer but also had a cultural impact that was felt outside the ring.
In early 1932, Louis made his debut at age 17. During his professional career, Louis was victorious in 25 consecutive title defenses.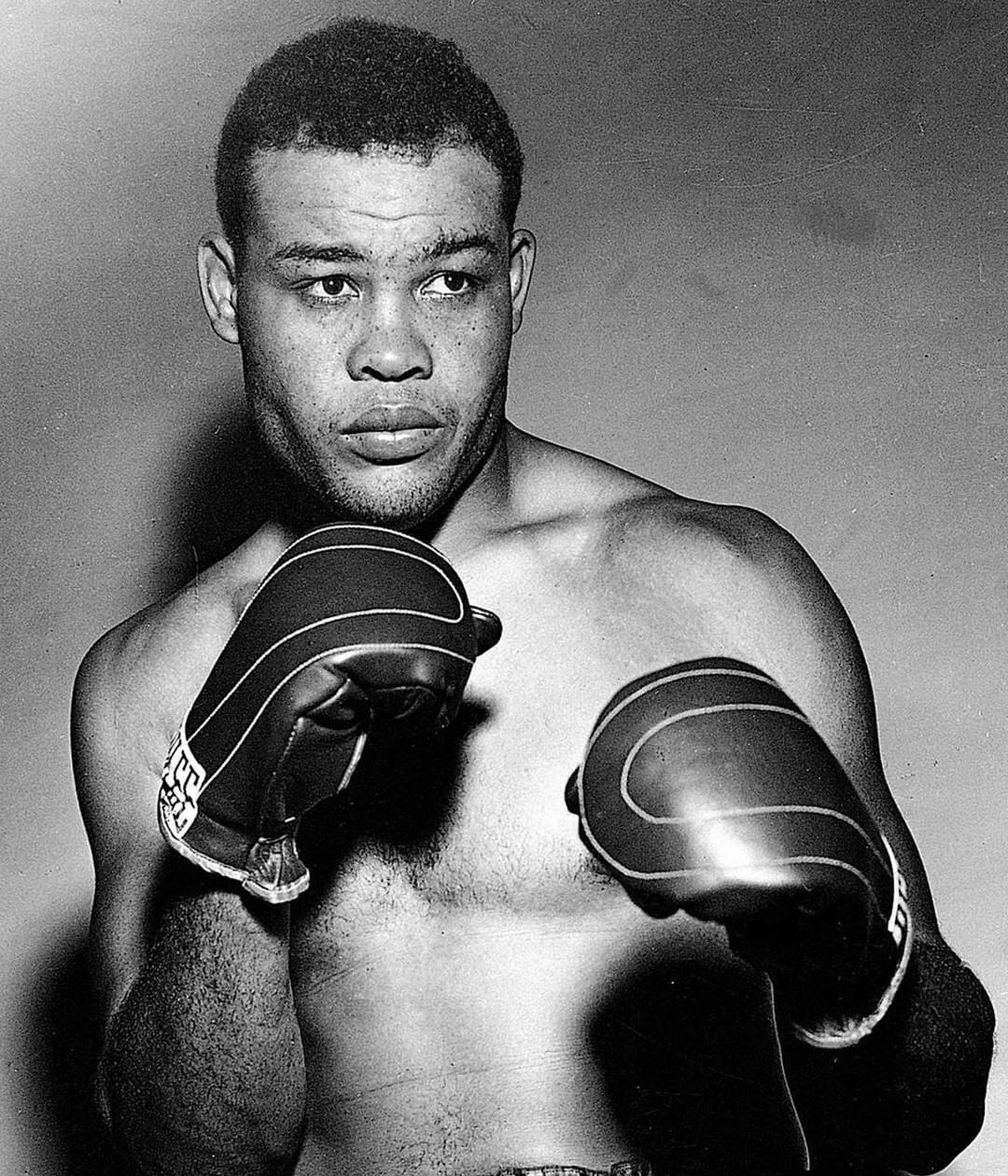 It is a record for all weight classes. Similarly, from 1937 until his retirement in 1949, Louis reigned as the world heavyweight champion.
Louis had the longest single reign as a champion. He was the focal point of anti-Nazi sentiment during World War II for his historic rematch in 1938 with German boxer Max Schmeling.
Louis also played an instrumental role in integrating the game of golf and breaking the sport's color barrier in America.
11. Wayne Gretzky
Wayne Gretzky is a 62 years-old former Canadian professional ice hockey player and a former head coach. He is considered the greatest hockey player by the NHL and has been given the title "the Great One."
During his 20 seasons in NHL, Gretzky became one of the most recognizable hockey players. His jersey number, 99, is one of hockey's most popular and recognizable numbers.
Likewise, he also accumulated many wins and records during his professional career. He made 61 NHL records, including being the leading goal scorer, assist producer, and point scorer in NHL history.
Soon after his retirement, Gretzky was inducted into the Hockey Hall of Fame in 1999. His jersey was also retired league-wide, and he was the only player to receive such an honor.
After he retired from his professional playing career, he became a coach, and in 2021, he became an analyst on Turner Sports' NHL coverage. For his contribution to the sport, a trophy, the "Wayne Gretzky 99 Award," was named after him.
10. Bob Gibson
The Baseball Hall of Famer Bob Gibson is number 10 among the most athletic. He was born on November 9, 1935, and was a professional baseball pitcher for St. Louis Cardinals for 17 seasons in MLB.
During high school and college, Gibson was a basketball and baseball player. He garnered interest from both the basketball and baseball professional teams. He played for the Harlem Globetrotters basketball team before debuting for St. Louis Cardinals.
On April 15, 1959, Gibson made his debut in MLB for the Cardinals. However, he became the team's full-time starting pitcher in July 1961, and his career breakthrough came in 1968.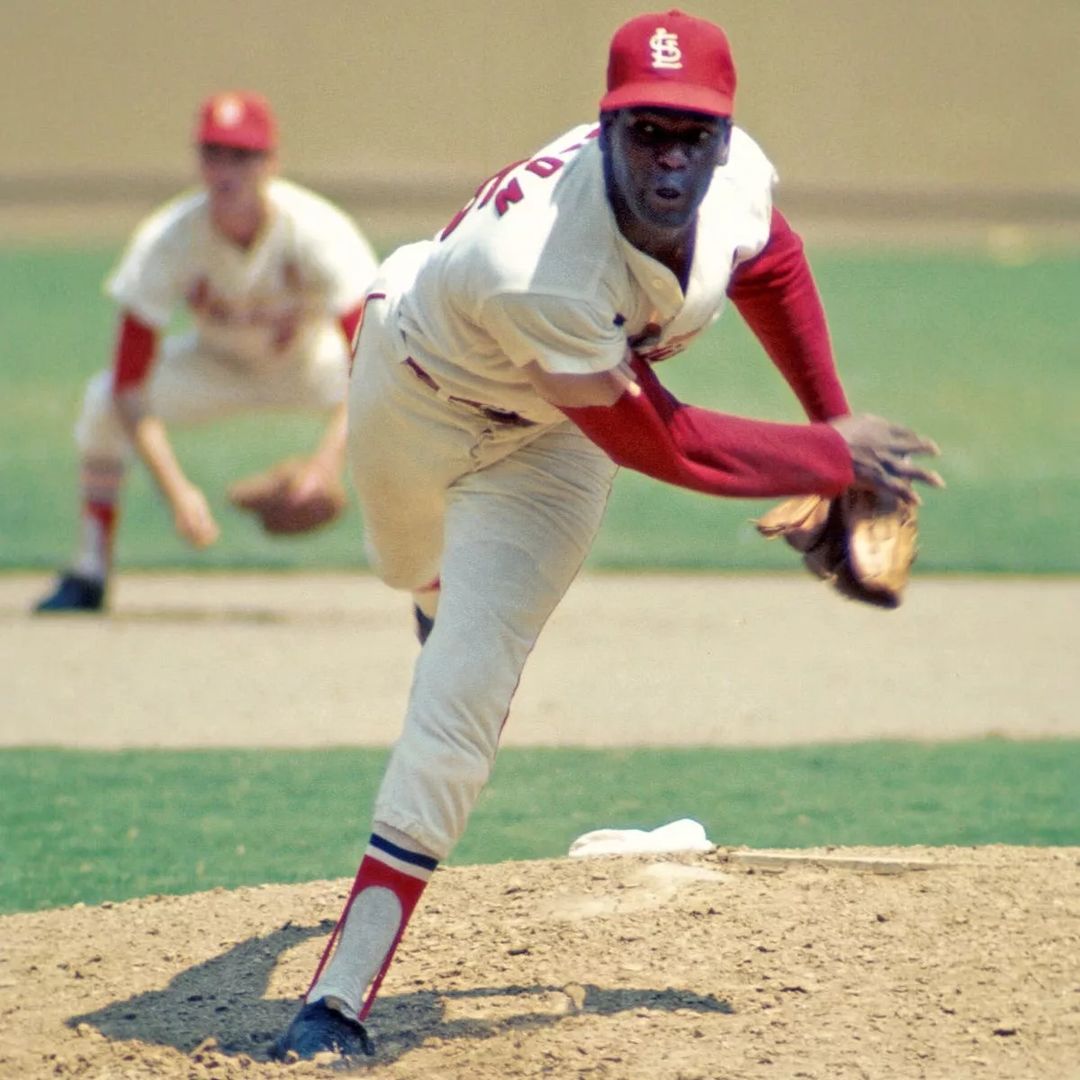 During the 1968 season, he posted a 1.12 ERA and recorded 17 strikeouts in Game 1 of the 1968 World Series. Some of Gibson's other notable wins include two times NL Cy Young Award, two times World Series MVP, nine times Gold Glove Awards, etc.
Gibson earned the nicknames "Gibby" and "Hoot" from his fans. He retired from professional playing in 1975 and was later inducted into the Baseball Hall of Fame in 2014.
Unfortunately, he died of pancreatic cancer at age 84 on October 2, 2020.
9. Rickey Henderson
On number 9, we have former professional baseball left fielder Rickey Henderson. The 64 years-old is regarded as baseball's greatest leadoff hitter.
Henderson played for 24 seasons in MLB and made his debut on June 24, 1979, for the Oakland Athletics. The Athletics drafted him in the fourth round of the 1976 MLB draft.
During his professional career, Henderson played with different MLB teams other than the Athletics. He was signed by New York Yankees, Toronto Blue Jays, San Diego Padres, Anaheim Angles, and New York Mets.
While playing for the Athletics, Henderson was the all-time stolen base leader. From 1988 to 2011, he was the Yankees' franchise record holder.
Henderson has the MLB record for the most career stolen bases, most career runs, and most stolen bases in a single season. He was popular among baseball fans for his unquenchable passion for the sport and eccentric personality.
In 2009, Henderson was inducted into the Baseball Hall of Fame.
8. Babe Ruth
Born on February 6, 1895, Babe Ruth is regarded as one of the greatest sports heroes in American culture. He was one of the greatest baseball players of all time; he played 22 seasons in MLB.
Jack Dunn, who owned and managed the minor-league Baltimore Orioles, signed Ruth in early 1914. However, he made his professional MLB debut on July 11, 1914, with the Boston Red Sox.
After his debut, he greatest fame as the New York Yankees' slugging outfielder. He was well known for his outstanding pitching and hitting long home runs, which was unusual during the pre-1920 dead-ball era.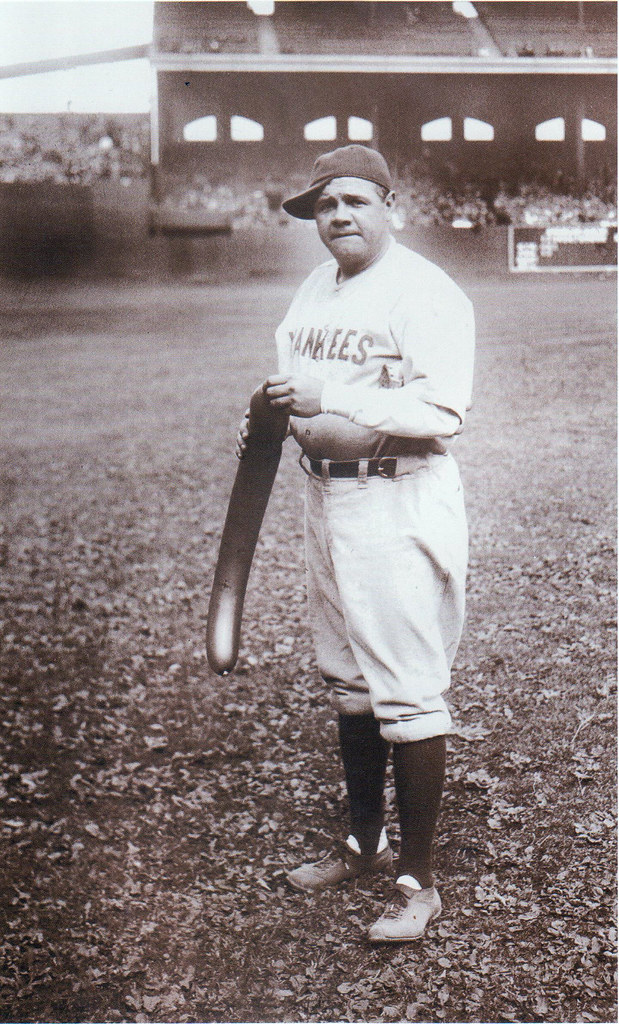 Ruth was nicknamed "the Bambino" and "the Sultan of Swat" for his ability. Aside from Sox and the Yankees, he played with the Boston Braves. He retired from the sport after the 1935 season with the Braves.
On August 16, 1948, Ruth passed away at 53. But Ruth has remained a part of American culture and is a legendary baseball figure. He was enshrined into the Baseball Hall of Fame in 1936.
7. Jackie Robinson
Jackie Robinson was the first African American athlete in the major league. It wasn't until Robinson broke the baseball color line that had relegated black players to the Negro leagues since the 1880s.
He was drafted into the military before professionally starting to play baseball. When Robinson first appeared in the minor leagues, it created a lot of controversies in racially segregated Florida at the time.
Despite this, he made his MLB debut on April 15, 1947, for the Brooklyn Dodgers.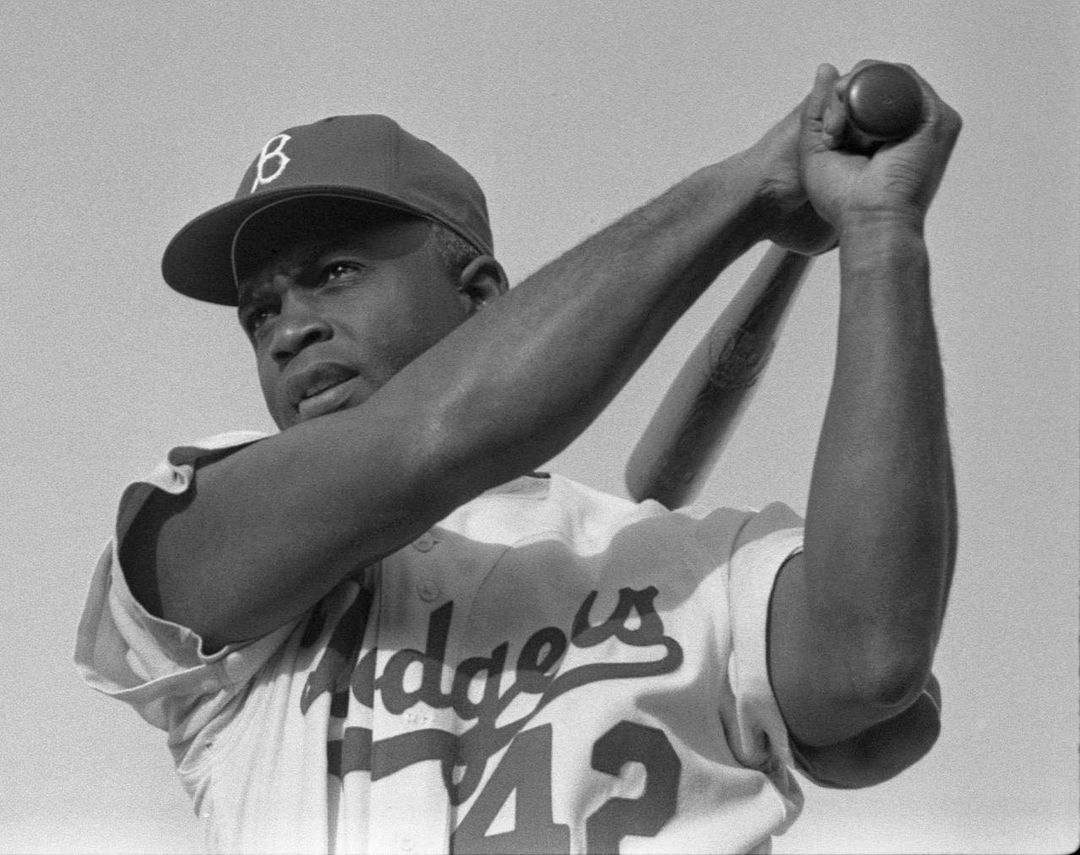 Soon after his debut, Robinson inaugurated the Rookie of the Year Award. Similarly, he became the first black player to win the awards and achievements like six-consecutive All-Star, NL MVP, World Series champion, etc.
Robinson played five seasons in MLB. His uniform number, 42, was retired from all major league teams in 1997 and adopted a new annual tradition, "Jackie Robinson Day," in 2004, where every MLB team member wears No. 42.
In 1962, Robinson was inducted into the Baseball Hall of Fame. His contribution and influence on the sport are still present in modern times.
6. Michael Jordan
On number 6 of the most athletic person ever, we have "His Airness," Michael Jordan. The 60 year-old is a former basketball player and is one of the greatest basketball players.
Jordan played college basketball, and the Chicago Bulls drafted him as the third overall pick in the 1984 NBA draft. He soon established himself as a league star and gained popularity as a prolific scorer.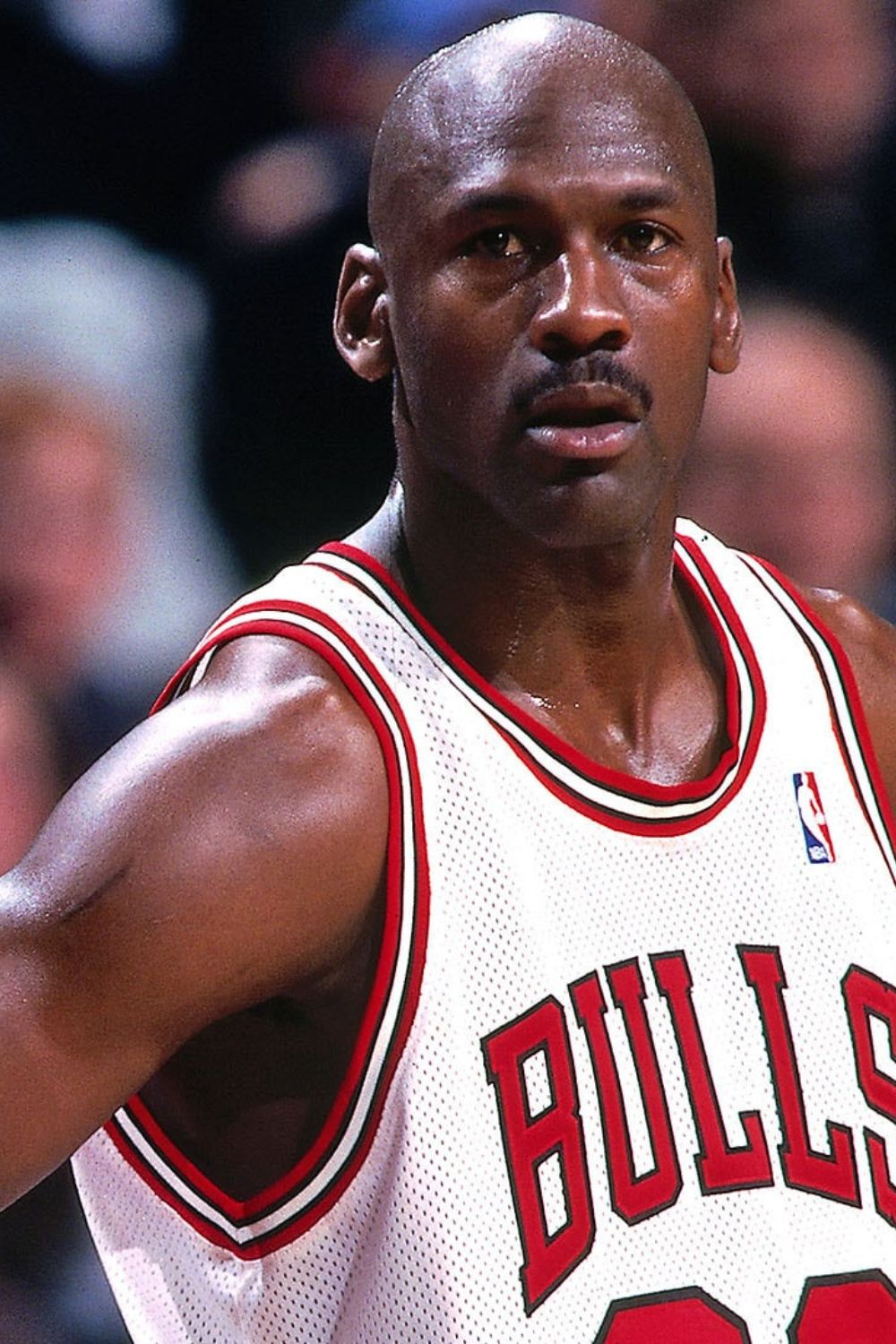 Similarly, with his leaping ability and slam dunks from the free-throw line in Slam Dunk Contests, Jordan earned his nickname. Other than the Bulls, the Washington Wizards also signed him.
Jordan achieved a long list of achievements and awards during his professional career. He was enshrined into the Naismith Memorial Hall of Fame twice for his career and part in the 1992 United States men's Olympic basketball team.
Additionally, Jordan is one of his generation's most effectively marketed athletes. He was the first NBA player to become a billionaire in 2016.
5. Dave Winfield
On number 5, we have a 71 year-old former MLB right fielder Dave Winfield. He is the special assistant to the executive director of the MLB Players Association.
During his college year, Winfield was drafted by four teams in three different sports. Aside from baseball, he also excelled in basketball and baseball.
The San Diego Padres drafted him as their pitcher with the fourth overall pick in the 1973 MLB draft. And Winfield chose to play baseball and signed with the team. He played 22 seasons in MLB, during which he played for six teams.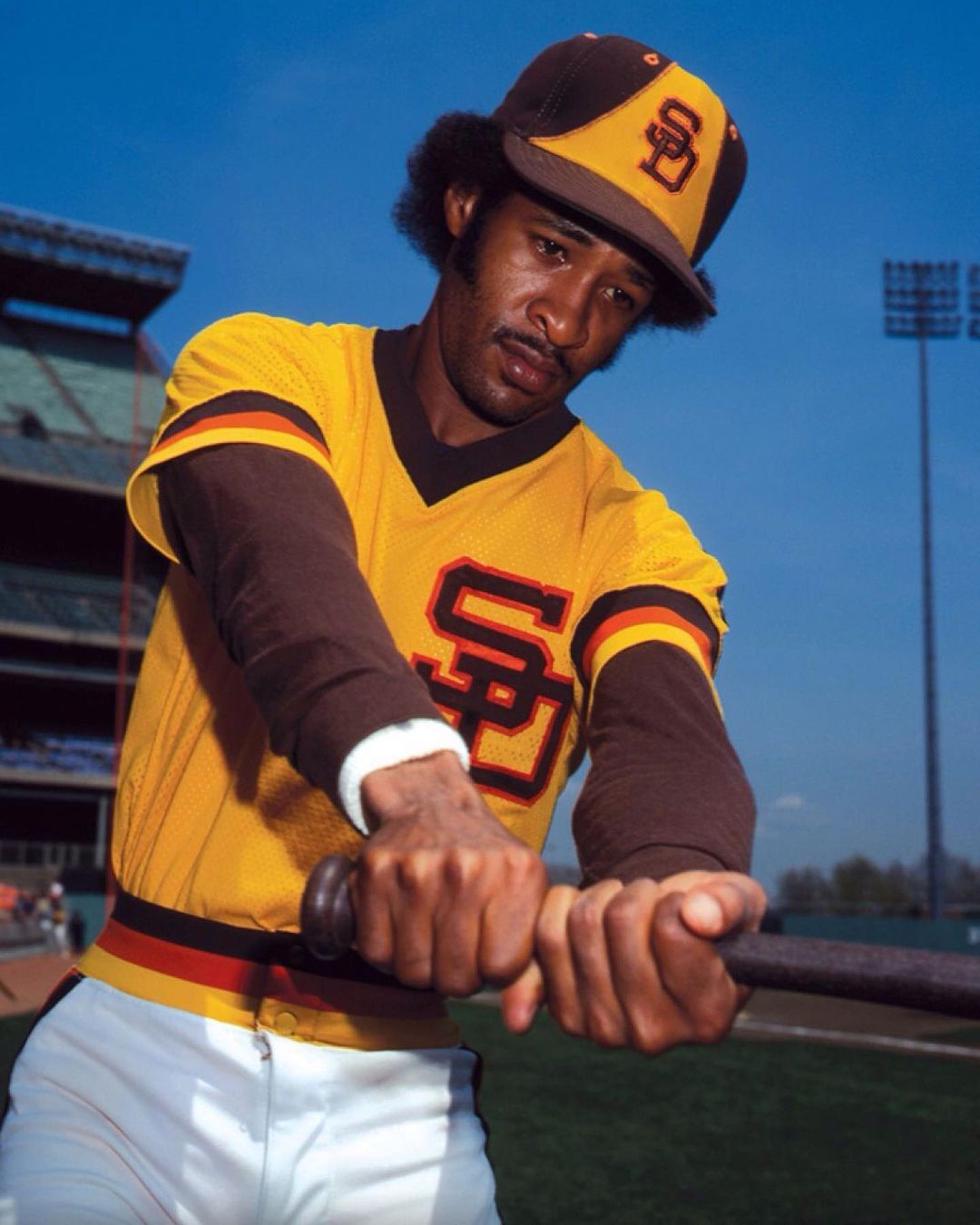 From 1973 to 1980, he played with the Padres. He also played for the New York Yankees, California Angels, Toronto Blue Jays, Minnesota Twins, and Cleveland Indians.
Winfield won All-Star twelve times, Gold Glove Award seven times, Silver Slugger Award six times, World Series champion, and Roberto Clemente Award. He became the Hall of Famer in 2001.
4. Bo Jackson
Bo Jackson is our fourth most athletic person ever in sports history. The 60 year-old former baseball and football player is the only athlete to be named an All-Star in both sports.
During his college year, Jackson was a three-sport athlete. He played collegiate football, baseball, and track and field. In the 1986 NFL draft, Tampa Bay Buccaneers selected him as the first overall pick.
However, Jackson refused to and instead opted to play professional baseball for the Kansas City Royals on September 2, 1986. He later made his NFL debut in 1987 with Los Angeles Raiders.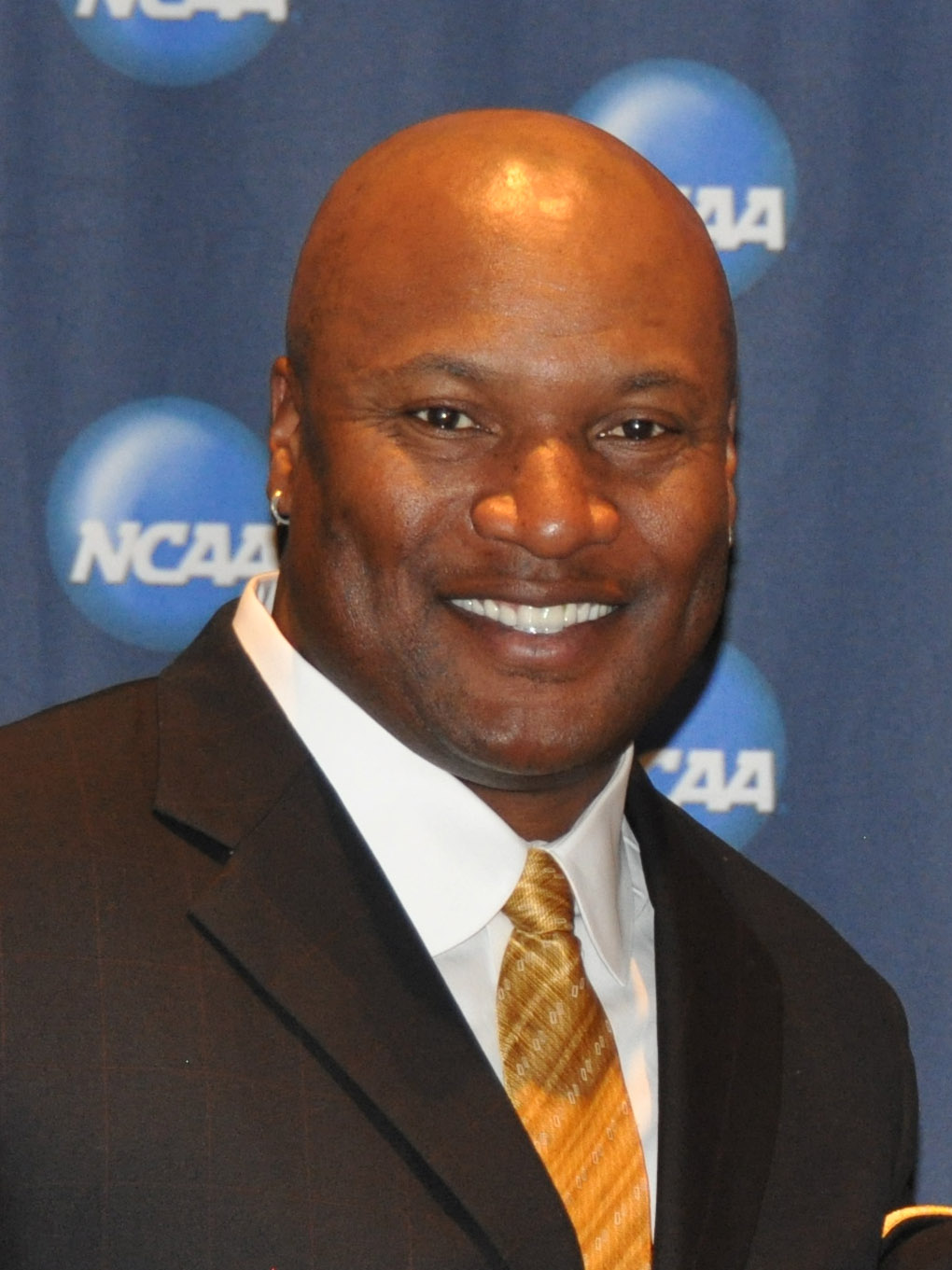 Jackson rose to popularity beyond sports in 1989 and 1990 through the "Bo Knows" advertising campaign. Unfortunately, a hip injury in 1991 ended his football career. The same injury caused ended his baseball career in 1994.
After he retired from the sport, Jackson appeared as an actor in television shows. His achievements in multiple sports have made him one of the greatest athletes.
3. Muhammad Ali
Muhammad Ali is a name that is known popular and well-known in the sports world. Regarded as one of the most significant sports figures of the 20th century, he is also ranked as one of the greatest heavyweight boxers of all time.
Ali made his amateur boxing debut in 1954 and 1960. His professional debut game was against Tunney Hunsaker. However, racism was common in America when he broke into the boxing world.
As a result, after winning the heavyweight championship, Ali announced his conversion to the Muslim faith and made a personal declaration of independence. It was also when he changed his name to "Muhammad Ali."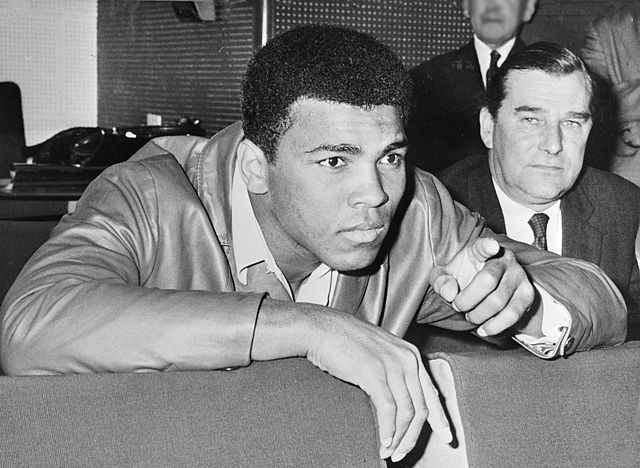 During his professional career, Ali was part of several historic matches and feuds. His most memorable ones were with Joe Fraizer, Sonny Liston, and George Foreman.
There is no question about Ali's athleticism. He is one of the most celebrated sports athletes and a high-profile figure in the African Americans' civil rights movement. Ali passed away at the age of 74.
2. Jim Brown
On number 2 of the most athletic person ever, we have the greatest running back of all time, Jim Brown. Now 87 years old, he is regarded as one of the greatest players in NFL history.
Brown was a multisport athlete during his college years. He played football, basketball, track, and especially lacrosse. He was an accomplished athlete and later chose to play football professionally.
Cleveland Brown drafted him in the first round of the 1957 NFL draft. Brown spent his entire career from 1957 to 1965 with the Browns. Despite a short professional career, he was able to accomplish many achievements.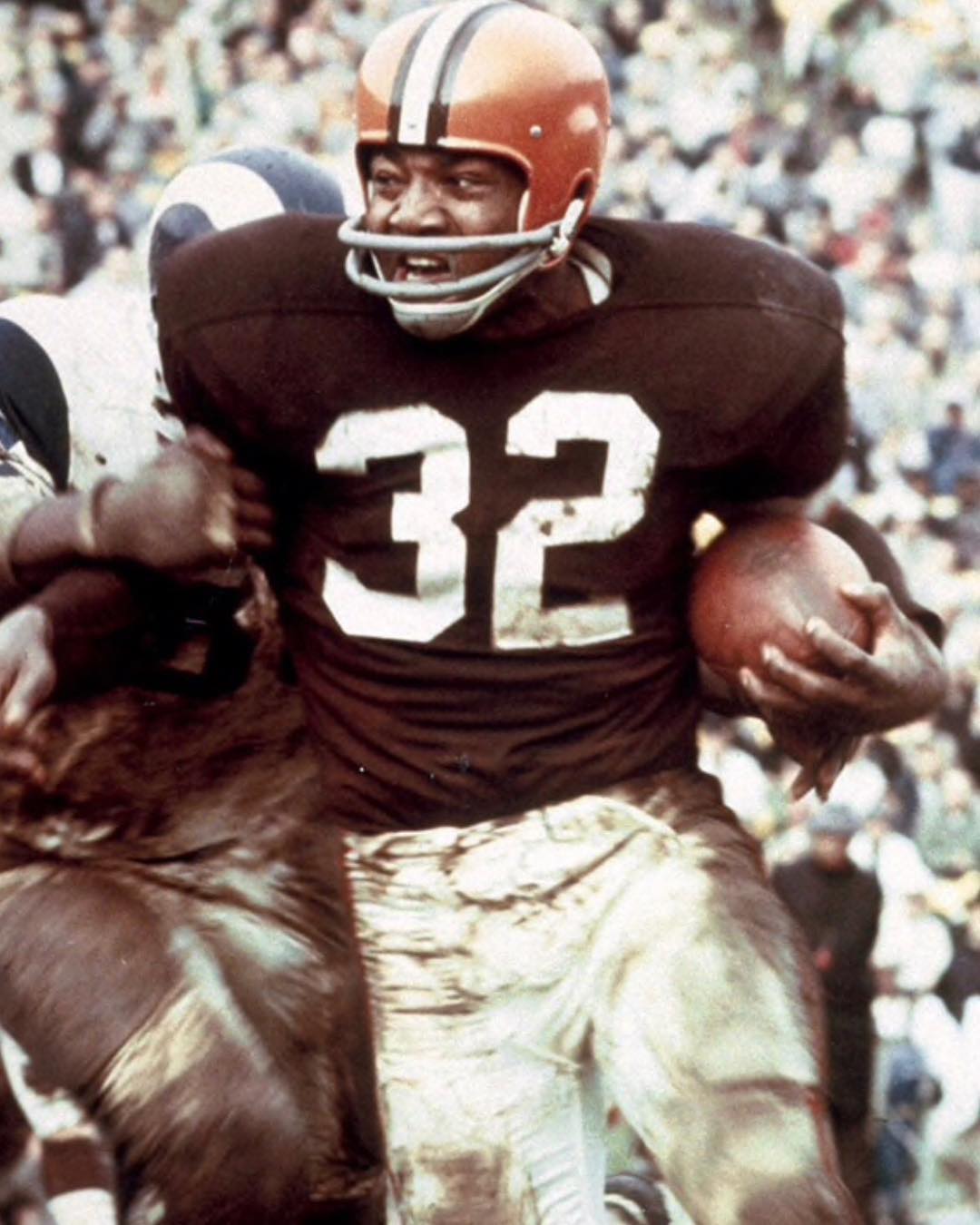 Brown is the only player in the history of NFL to average over 100 rushing yards per game. Aside from his football achievements, he is also known as one of the greatest lacrosse players.
In 1971, Brown was inducted into the Pro Football Hall of Fame. In 2002, The Sporting News named him the greatest professional football player ever.
1. Jim Thorpe
Legendary American athlete Jim Thrope is number one on our list. Thrope, also named Wa-Tho-Huk (translates into Bright Path), had extraordinary athleticism.
He played football, baseball, and lacrosse and even excelled in ballroom dancing in his college year.
Thrope began his MLB journey as a free agent, and later, New York Giants signed him in 1913. He made his debut for the Giants the same year. During his MLB career, he was also signed by Cincinnati Reds and Boston Braves.
Similarly, Thrope began his professional football career in 1915 with Canton Bulldogs. In addition to his achievements, he was also an Olympic gold medalist. He was the first native American to win an Olympic medal for America.
In his honor, the town of Jim Thrope, Pennsylvania, was named after him. The legendary athlete passed away at age 65 on March 28, 1953.
Honorable Mentions
| | |
| --- | --- |
| Player's Name | Sport |
| Pele | Soccer |
| Lionel Messi | Soccer |
| Michael Phelps | Swimming |
| Roger Federer | Tennis |
| Bruce Lee | Martial Arts |
| Tiger Woods | Golf |
| Serena Williams | Tennis |
| Dwayne Johnson | Wrestling |
Conclusion
As we mentioned before, everyone has their own opinion about the best. If one has to debate the topic, it will still be unresolved. Nonetheless, it is also a fun topic to discuss among sports fans.
However, there is no denying that these athletes have extraordinary skills. They have become part of sports history and are forever immortalized as one of the best.