Top 10 Professional Sports Players Who Are Also Models!! It is a well-known fact that many professional players are also famous for their good looks and physiques. As a result, these players are regularly featured in magazines and newspapers.
Brands also cash on their popularity and beautiful features and make them their ambassadors. Their strict diet and extreme workout regimes also contribute to their well-maintained figures.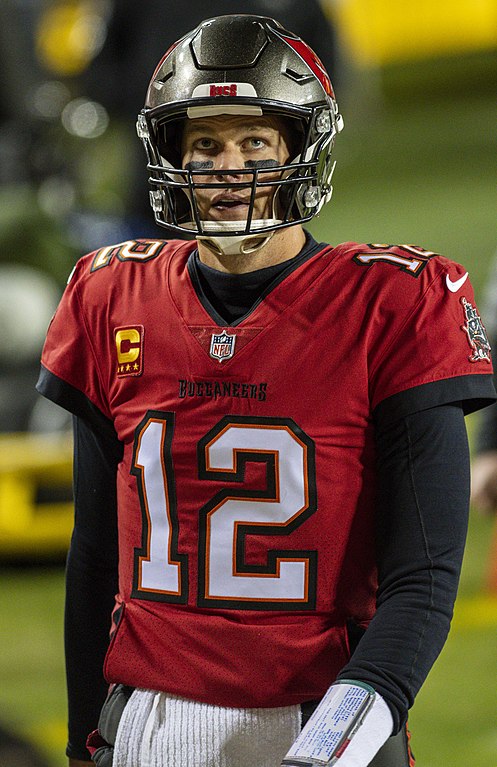 Today we are looking at some top professional sports players who turned into models. We have also included a few active players on our list to make it more exclusive.
These players are not only top athletes but also some of the best-looking athletes in the world. Similarly, they are the faces of some top luxurious brands worldwide.
So now, without further delay, let us get on the list.
Quick Overview
Before getting into the details, let us have a quick overview of the list.
| | |
| --- | --- |
| Player Name | Sport |
| 10. Daniel Carter | Rugby |
| 9. Maria Sharapova | Tennis |
| 8. Christian Sprenger | Swimming |
| 7. Andy Roddick | Tennis |
| 6. Leryn Franco | Athletics |
| 5. Rafael Nadal | Tennis |
| 4. Freddie Ljungberg | Soccer |
| 3. Tom Brady | Football |
| 2. David Beckham | Soccer |
| 1. Cristiano Ronaldo | Soccer |
Top 10 Professional Sports Player Who Are Model
The primary reference of our list is ESPN.
10. Daniel Carter
We are starting our list with former New Zealand rugby player Daniel Carter. The 41 year old is considered the greatest ever first five-eighth (fly-half) in the sport's history.
Carter made his senior career debut in 2002 with Canterbury Rugby Football Union. He made his debut in the national team the same year Under-21 division.
Since his debut, Carter played with various teams until 2020. He is the highest point scorer in test match rugby and was named International Rugby Board Player of the Year thrice in 2005, 2012, and 2015.
Likewise, he also won three Super Rugby titles, nine Tri-Nations, and a Rugby Championships. Outside of his sports achievement, Carter has also earned the title of the sexiest rugby player for his looks.
In 2004 and 2005, Carter was voted the sexiest New Zealand male in a survey. Since 2013, he has modeled for Jockey underwear on billboards worldwide. He has also been a spokesmodel for Daikin heat pumps and Philips electric shavers.
9. Maria Sharapova
Who in the tennis world does not know about the former world's No.1 Russian tennis player, Maria Sharapova? She is 35 years old and one of the top ten Russian female tennis players to win a Career Grand Slam.
In November 2000, Sharapova first rose to tennis fame when she won the International Junior Tennis Championship. She became world No.1 at the age of 18 in 2005.
During her professional career, she won 36 titles in total. Similarly, she won five major titles: two French Open, Australian Open, Wimbledon, and the US Open. Furthermore, she is also an Olympic medalist.
At the 2012 London Olympics, Sharapova won a silver medal in women's singles. Coming to her modeling, she has been featured in several modeling assignments. She has been featured in the Sports Illustrated Swimsuit Issue.
Likewise, Sharapova has also endorsed many high-end brands like Nike, Prince, and Canon and fashion houses like Cole Haan. Her tennis success and her beautiful appearance have secured her many commercial endorsements.
8. Christian Sprenger
Our next pick is a former Australian breaststroke swimmer, Christian Sprenger. He is a 37 year old who first made his championship appearance at the 2008 Australian Swimming Championships.
Sprenger qualified in the 100 and 200-meter breaststroke during the event and placed second in both events. As a result, he qualified for the Beijing Olympics. However, he failed to make it to the finals.
Sprenger is well known for his handsome look and incredible physique. His first individual success at the international level was in 2009 when he broke a world record in the semifinals of the 200 meters breaststroke.
At the 2012 London Olympics, Sprenger won silver in the 100-meter breaststroke, which was his career highlight and his personal best record. Likewise, he also won gold in the 100-meter breaststroke at the 2013 World Aquatics.
7. Andy Roddick
The 40 year-old Andy Roddick is a former American world No. 1 tennis player. He was ranked in the year-end top 10 for nine consecutive years from 2002 to 2010.
As a junior tennis player, Roddick won six junior singles titles, seven world junior doubles titles, US Open, and Australian Open junior singles titles in 2000. He made his senior debut in 2001 at age 18.
In 2003, he won a major championship at the US Open. Similarly, he has also won five Masters titles and reached four other major finals.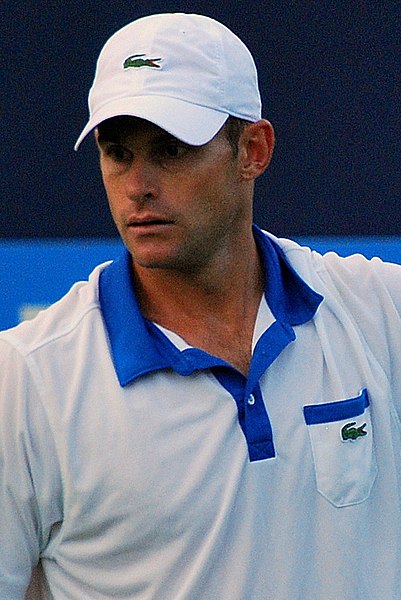 From 2000 to 2005, Roddick endorsed Reebook apparel, after which he signed an endorsement deal with Lacoste.
Likewise, he has been the face of many other deals like American Express, Rolex, Powerade, Arizona Beverage Company, Sega, etc.
Following the 2012 US Open, Roddick retired from the sport. He was inducted into the International Tennis Hall of Fame in 2017.
6. Leryn Franco
Leryn Franco is a former Paraguayan athlete who has become a successful model. The 41 year old currently works for the athletics department of Club Sol de America.
Franco represented her country in the javelin throw during the 1998 South American Youth Championships, where she won a gold, and the 1999 Super American Junior Championships, where she won a bronze medal.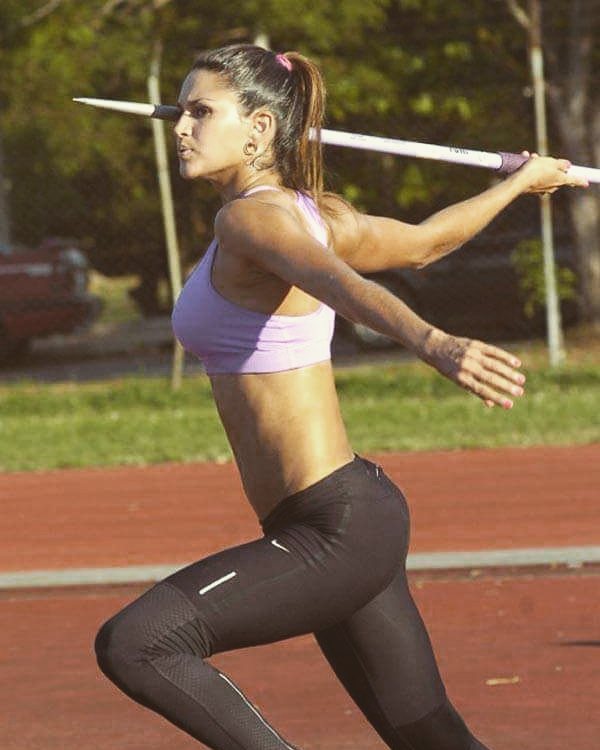 Similarly, Franco participated in the javelin throw in 2004, 2008, and 2012 Olympics. At the 2011 South American Championships in Athletics, she posted her best of 55.66.
At the 2012 Ibero-American Championships in Athletics, and surpassed her previous personal best throw with 57.77. It was also the new national record.
In 2011, Franco appeared in the 2011 Sports Illustrated Swimsuit Issues. She was also a runner-up in the 2006 Miss Universo Paraguay. In 2013, she was cast in the Irish film Eliza Lynch: Queen of Paraguay.
5. Rafael Nadal
On number 5, we have a 36 year-old Spanish professional tennis player Rafael Nadal.
Nadal was one of the most successful teenagers in ATP Tour history. He turned professional at age 15, and by age 18, he was the youngest player to register a singles victory in a Davis Cup final for a winning nation.
In 2008, Nadal became the No. 1 for the first time after his major victory against Roger Federer. The same year, he also won an Olympic gold medal in singles.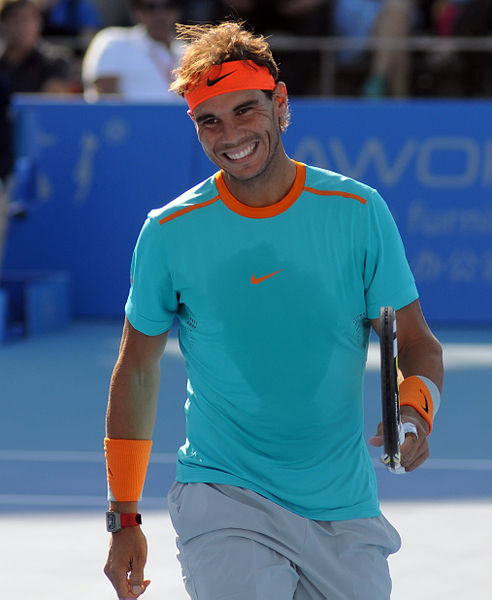 At age 24, he became the youngest tennis player to win three majors on three different surfaces in the same year. He is the only player to win an Olympic gold medal and Career Grand Slam in both singles and doubles.
As a result of his achievements, Nadal has appeared in different advertising campaigns and endorsed many high-end brands. Furthermore, he was also featured in Shakira's "Gypsy" music video and was part of her album release "She Wolf."
4. Freddie Ljungberg
Freddie Ljungberg is a 45 year-old former Swedish professional soccer player. He made his senior debut in 1994 with Halmstad.
Before his senior career debut, Ljungberg was part of Halmstad's youth system. After his debut, he spent most of his professional career with Arsenal.
Similarly, he also was part of the Swedish national team. He represented the national team in the UEFA Euro 2000, 2004, and 2008. Likewise, he was part of the national team that played in the 2002 and 2006 FIFA World Cups.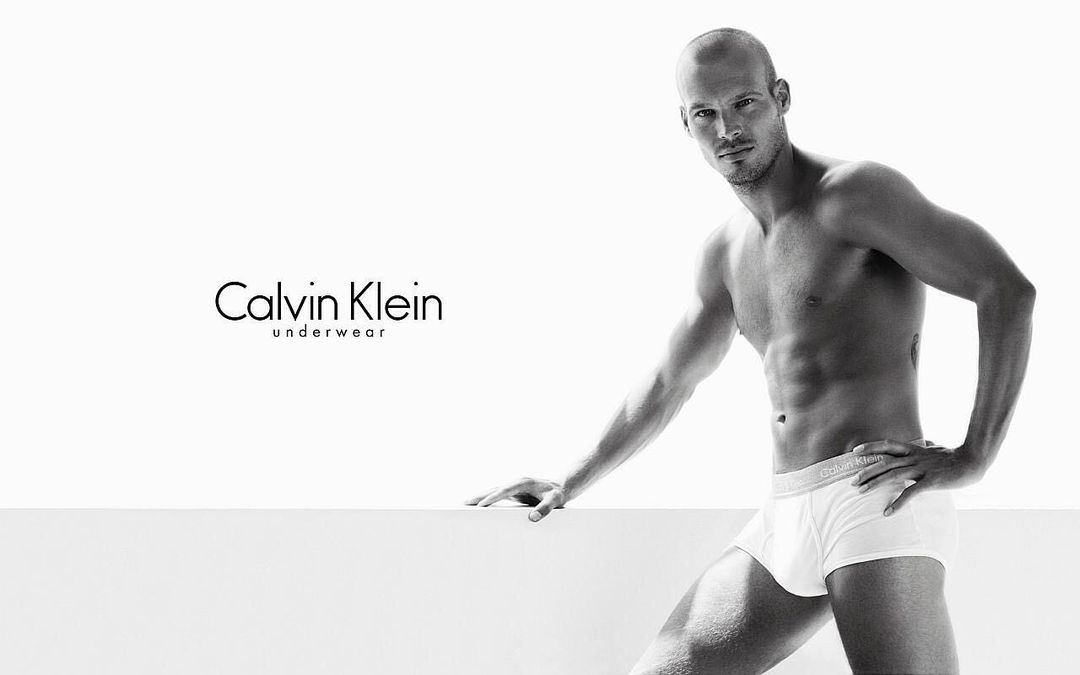 Ljungberg captained the national team from 2006 until he took retirement from the sports. In his professional playing career, he earned 75 caps.
Outside his soccer career, Ljungberg is well known for working as a male model. In 2003, he signed with Calvin Klein's underwear model. He fronted a worldwide campaign that was the company's most successful ever.
3. Tom Brady
Our third pick is a 45 year-old former football quarterback for the Tampa Bay Buccaneers, Tom Brady. He is widely regarded as the greatest quarterback of all-time and also one of the best-looking players in the sport.
Brady played college baseball, and the New England Patriots drafted him in the sixth round as the 199th overall. He spent 20 seasons playing for the Patriots before signing with the Buccaneers in 2020.
While playing for the Buccaneers, Brady was the face of the Patriots franchise. He holds nearly every major quarterback record and has the most Pro Bowl selections.
Recently on February 1, 2023, Brady announced his retirement from the NFL.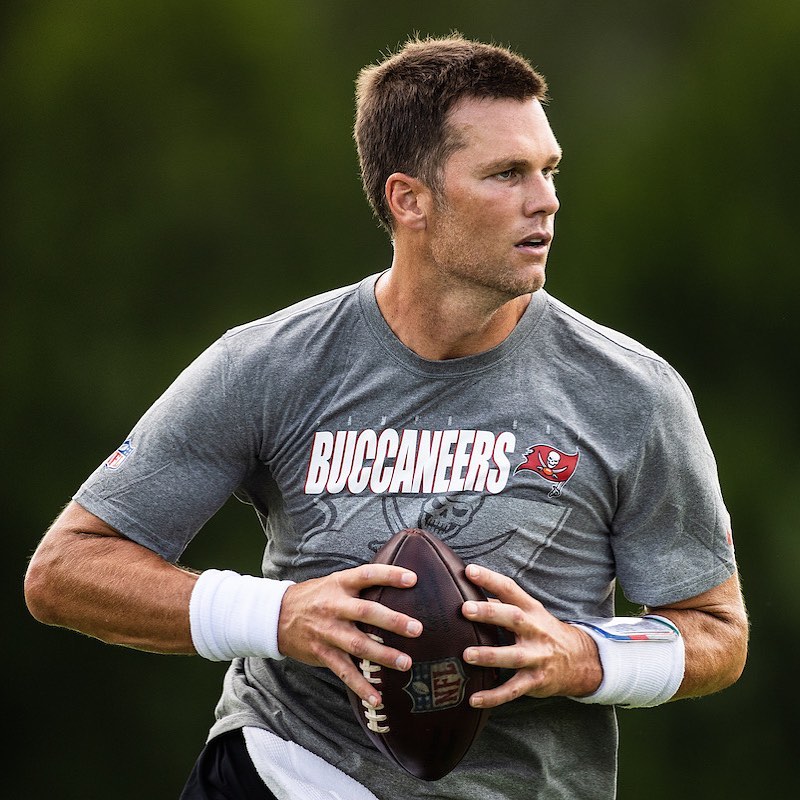 Thanks to his achievements and looks, Brady was a model for Stetson cologne in 2007. He has also been featured as a guest star on several popular television programs.
Brady has also endorsed brands like Uggs, Aston Martin, Glaceau Smartwater, Movado, etc.
2. David Beckham
David Beckham is one of his generation's greatest and most recognizable midfielders. He is also popular among soccer fans for his good looks and physique.
The 47 year-old Beckham is a former English soccer player who is also a global ambassador of sports and a British cultural icon. He made his debut in 1992 with Manchester United.
Aside from playing for many reputed teams, he has also played for the national team. He was captain of the national team for six years.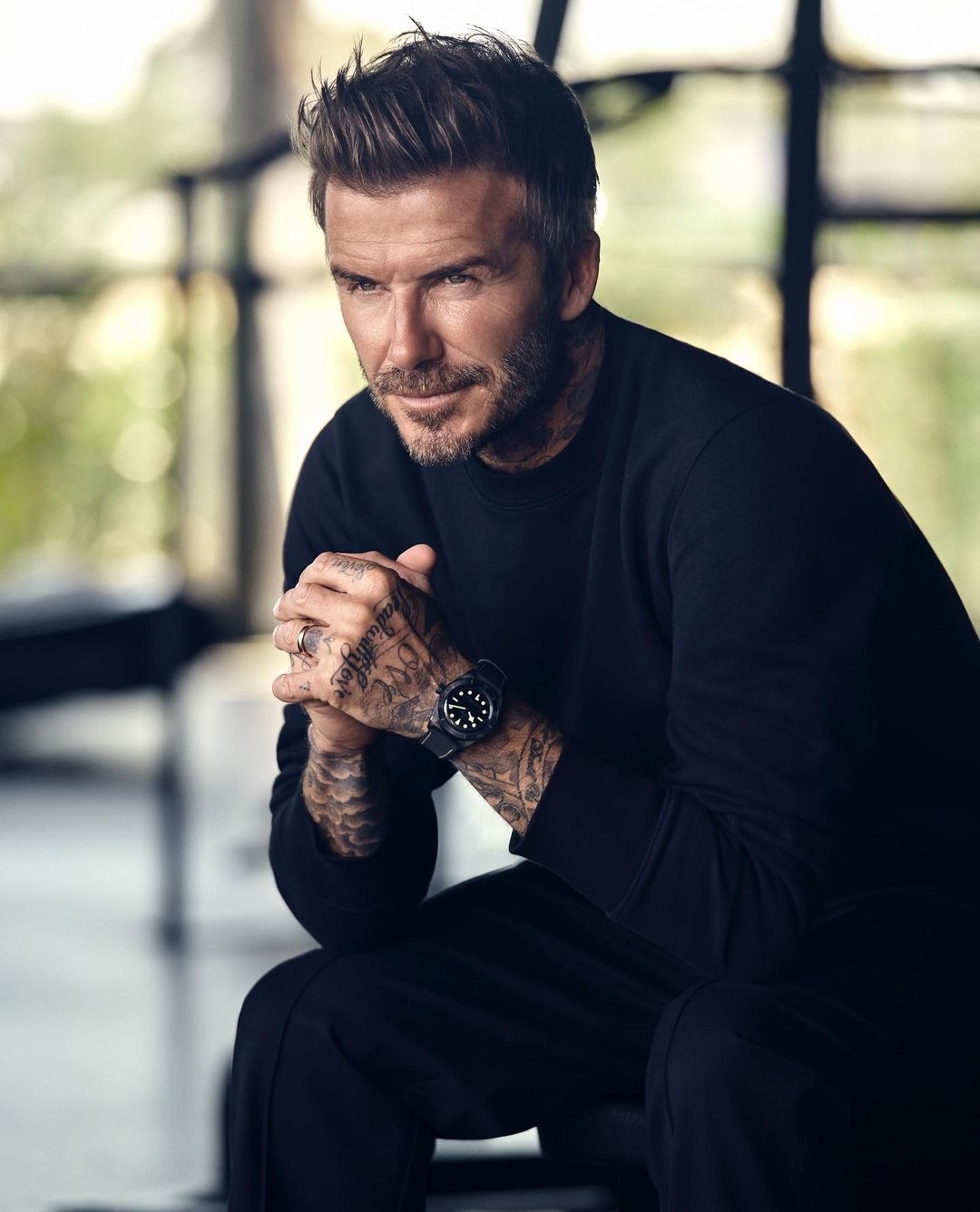 Beckham is married to Victoria, who is a former Spice Girls member. Together with his wife, they have been spokespersons for clothing designers, fashion magazines, perfumes, health and fitness specialist, etc.
Similarly, Beckham has individually been a model for various magazines and brands like Adidas and also made appearances in various television shows. Additionally, he has several eponymous video games.
1. Cristiano Ronaldo
Cristiano Ronaldo is number 1 on our list. There is no denying that the 38 year-old Portuguese player is not only one of the greatest soccer players but is also one of the most good-looking players.
As of 2023, Ronaldo captains the Saudi Professional League club, Al Nassr, and the Portuguese national team. The GOAT has 544 million followers on Instagram, one of the highest numbers of followers on Instagram.
If you are looking for a soccer player with the most records and achievements, Ronaldo is definitely at the top. He is a five-time Ballond'Or award winner and has won 34 trophies.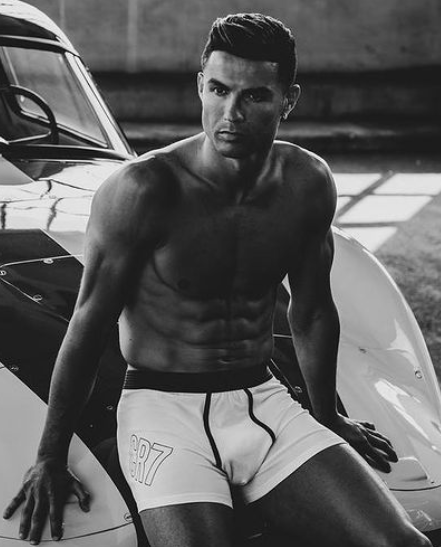 Ronaldo is one of the few players who have made over 1,100 professional career appearances and has over 800 official senior career goals for the club and country. Additionally, he is the most marketable and famous athlete.
He was featured in the FIFA video game FIFA 18 and endorsed brands like Nike, Armani, Unilever, etc. In 2014, Time named him one of the 100 most influential people in the world.
Conclusion
These players have worked their way to the top. Their incredible physiques result from their extreme discipline, dieting, and complex workout regimes. Modeling and brand endorsement have helped them earn out of the sport.
Every sports fan has a favorite, and your choice may differ from ours. So let us know which player you think is also a top model. Thank you for reading the article to the end!