Who do you think are best looking male athletes in the world?
There are thousands of male athletes with impressive athletic prowess in the sporting world. However, there is no denying that there are also many good-looking athletes.
Although some may find it superficial to go for a look, there is no shame in admiring their stunning face.
Thus, today we bring you a list of the best-looking male athletes. Let us look at these male athletes who have charmed us with their athletic skills and looks.
15 Best-Looking Male Athletes in the World
The list has been prepared from trusted sources from the internet like the Heraldweekly.com. However, before diving into the list, let us take a quick preview at the table below.
15. Shaun White
We will start our list with an American Professional snowboarder, skateboarder, and musician, Shaun White. He is a 37 year-old four-time Olympian and three-time Olympic gold medalist in half-pipe snowboarding.
At the age of 16, he turned pro in skateboarding. However, he received his first sponsorship at age seven for snowboarding. During his snowboarding career, White participated in four Winter Olympics.
In the Winter Olympics of 2006, 2010, and 2018 he won the gold medal in the snowboard half-pipe event. Similarly, he has also participated in the Winter X Games.
His total medal count of winter X Games is 18 (13 gold). This is the most gold medal for the X Games by a snowboarder. Similarly, the 5'8″ tall player also holds the record for the most Olympic medals by a snowboarder.
NFL quarterbacks have always been a hot topic of talk for ages. Read here about some of the most handsome quarterbacks!
14. Dwyane Wade
The next player on our list of best-looking male athletes is Dwayne Wade. He is a former professional NBA player whose career spanned for 16-years.
Miami Heat drafted Wade as the fifth overall in the 2003 NBA Draft. Dwyane spent the majority of his playing career with the Heats.
Similarly, he is also the franchise's all-time leader in points, games, assists, steals, shots made, and shots taken. Wade was also part of the NBA franchise, the Chicago Bulls, and the Cleveland Cavaliers.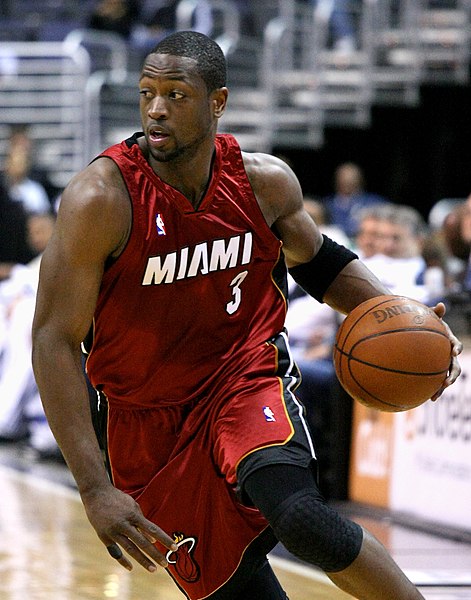 Wade has won several awards and titles in his playing career. He was also part of the United States men's basketball team that won gold in the 2008 Summer Olympics.
In 2021, he was honored as one of the league's greatest players of all time by the NBA 75th Anniversary Team.
13. Neymar
Famously known as Neymar, Neymar da Silva Santos Júnior is a Brazilian professional soccer player. The 5'9″ tall athlete is regarded as one of the best players in the world.
Neymar plays as a forward for Ligue 1 club Paris Saint-Germain and the Brazil national team. He made his professional debut at 17 for Santos. In 2011 and 2012, he was named the South American Footballer of the Year.
After making his debut for the Santos, Neymar went to join Barcelona. He was then transferred to Paris Saint-Germain in 2017 for €222 million. This made him the most expensive player ever.
Neymar has been ranked among the world's most prominent athletes. In 2017, he was listed among the 100 most influential people in the world by Times magazine.
12. Denny Hamlin
On our number 12 of the best-looking male athletes is an American professional stock car racing driver, Denny Hamlin. Denny competes full-time in the NASCAR Cup Series and part-time in the NASCAR Xfinity Series for Joe Gibbs Racing.
In 2004, Hamlin was signed a development contract with Joe Gibbs Racing. After signing with Joe Gibbs, he has won 46 NASCAR Cup Series races. In addition, he is the fourth person to win the Daytona 500 back-to-back seasons.
In 2006, Hamlin finished third in the Chase for the NASCAR Nextel Cup during his rookie season. It was one of the most impressive rookie campaigns in modern NASCAR history.
In 2021, Hamlin won the Southern 500 at Darlington for the 3rd time. Then three weeks later, he won his second race of the season at Las Vegas.
11. Michael Phelps
The next on our list is former competitive swimmer Michael Phelps. Considered the most excellent swimmer of all time, Phelps also has one of the best looks in the sporting world.
This 38 year-old is also one of the most decorated Olympians with 28 medals. Phelps started swimming from an early age, and he made a national record for his age group in the 100-meter butterfly at 10.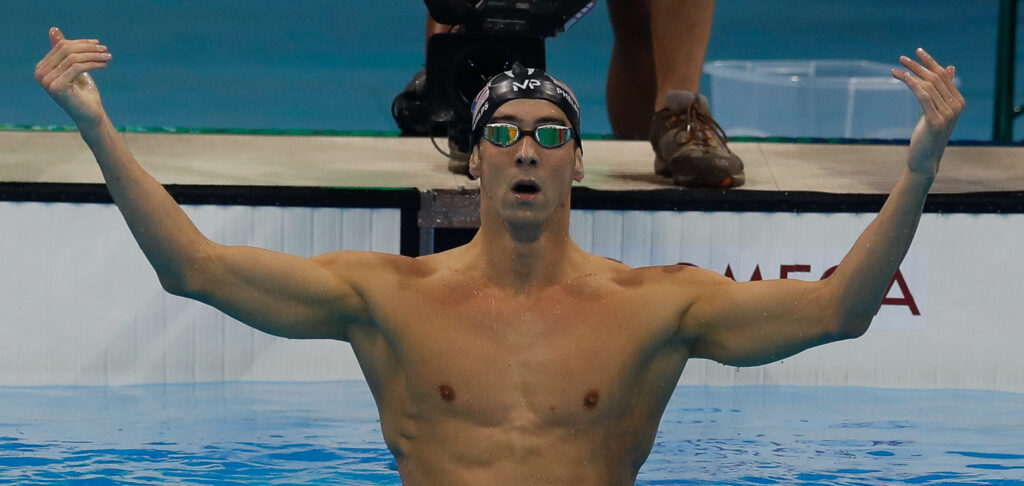 Phelps's records include all-time records for Olympic gold medals, Olympic gold medals in individual events, and Olympic medals in individual events, among others.
With his height of 6 ft 4, he also has a well-sculpted body. Hence, he is one of the best-looking and most successful athletes globally.
10. Usain Bolt
Height: 1.95 m (6 ft 5 in)
Known as the "fastest man alive," Usain Bolt is also one of the best-looking athletes in the world. 37 year-old retired Jamaican sprinter is widely considered the greatest sprinter of all time.
Bolt's superhuman speed is attractive; however, his features also add to his charms. His achievement has earned him the nickname of "Lightning Bolt."
Similarly, he is also an eight-time Olympic gold medalist and an eleven-time World Champion. In addition, he is the only sprinter to win Olympic 100 meter and 200-meter titles at the three consecutive Olympics in 2008, 2012, and 2016.
In 2016, Times magazine included Bolt in their 100 Most Influential People. But unfortunately, the Jamaican sprinter took his retirement after the 2017 World Championships.
9. Rafael Nadal
The next best-looking athlete on our list is Spanish professional tennis player Rafael Nadal. Rafael is one of the finest tennis players of all time.
Nadal is ranked at number 5 by the Association of Tennis Professionals (ATP) and ranked number 1 in the ATP rankings for 209 weeks. The 6'1″ tennis player was also one of the most successful teenagers in ATP Tour history.
Nadal shares most Grand Slam (20) records with Roger Federer and Novak Djokovic. Likewise, he has won 13 French Open titles, 36 Masters titles, and 89 ATP singles titles.
Similarly, Nadal has won many other titles and awards. He has also represented Spain in the Olympics and has won gold in singles and doubles. In 2011 and 2021, he was given the title of the Laureus World Sportsman of the Year.
8. Kobe Bryant
Kobe Bryant is considered one of the greatest basketball players of all time. Born on August 23, 1978, this late "Black Mamba" is known for his impeccable talent and high-flyer Slam Dunk Contest.
Bryant made his professional NBA debut in 1996 with the Los Angeles Lakers and was named an All-Star in his second season. He spent his entire 20-year playing career with the Lakers.
On top of his good looks, Bryant also holds many awards and records. Some include five-time NBA championships, one-time NBA Most Valuable Player, and two-times NBA Finals MVP.
Similarly, he was an All-Star 18 times, All-NBA Team 15 times, and All-Defensive Team 12 times. In addition, he was inducted into the Naismith Memorial Basketball Hall of Fame in 2020.
Sadly, this NBA star passed away in a helicopter crash at Calabasas, California, at 41.
Get on 6 Best Jordans For Wide Feets>>
7. Michael Jordan
On our number seven of the best-looking male athletes is the legendary Michael Jordan. He is a former professional basketball player regarded as one the greatest basketball player of all time.
Jordan is a global cultural icon that has never been seen before. He was an integral part of popularizing the NBA worldwide in the 1980s and 1990s.
The Chicago Bulls drafted Michael as the third overall pick of the 1984 NBA draft. He won his first NBA championship in 1991 with the Bulls.
Similarly, Jordan established himself as one of the prolific scorers and one of the best defensive players. Moreover, his leaping ability earned him nicknames "Air Jordan" and "His Airness."
This iconic NBA star won many titles and achievements during his career. ESPN named him as the 20th Century's most outstanding North American athlete in 1999.
6. Russell Wilson
Russell Wilson is a football quarterback playing for the Seattle Seahawks. He is a 5-foot-11, 215 pounds who played in the minor league before making his professional debut.
The Seahawks drafted Russell in the third round of the 2012 NFL draft. His debut was a successful one.
As a rookie, he made the then-record for a most passing touchdown by rookies tying with Peyton Manning. As a result, he became the Pepsi NFL Rookie of the year.
After his debut, Wilson has made many records and won many awards. He holds the record for the most wins by an NFL quarterback through nine seasons.
Similarly, he is also one of the only four quarterbacks in NFL history with a career passer rating over 100. In addition, in 2020, he became the third quarterback in NFL to throw for 30 touchdowns in four consecutive seasons.
5. Henrik Lundqvist
Counting at no 5 is a former Swedish professional ice hockey goaltender, Henrik Lundqvist. His professional career spanned 15 years.
Lundqvist played ice hockey from an early age. In 1993, he joined the local team Rögle BK and, in 1995, was selected for Scania's regional team in Sverigepucken. He spent his entire professional career playing for the National Hockey League (NHL) team New York Rangers.
During his rookie season, Lundqvist dominated the game. As a result, he was nicknamed "King Henrik" by the Rangers fan.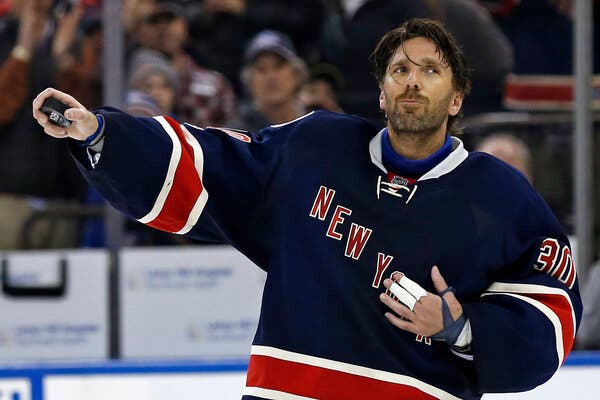 In NHL history, he is the only goaltender to record eleven 30-win seasons in his first twelve seasons. Likewise, he holds the record for winning most by a European-born goaltender.
Lundqvist has received two of the most prestigious awards, the Guldpucken (Golden Puck) and the Guldhjälmen (Golden Helmet), in 2005. He also led the Swedish men's team to win the gold medal in the 2006 Winter Olympics.
4. Cristiano Ronaldo
When it comes to the best-looking male athlete in the soccer world, we cannot miss Cristiano Ronaldo. Regarded as the greatest football player, he is one of the most good-looking players worldwide.
38 year-old Ronaldo made his senior club debut with Sporting CP. In 2003, the soccer player was signed by Manchester United, becoming the first Portuguese player to be signed by the club.
By age 23, Ronaldo had won three consecutive Premier League titles, the Champions League and the FIFA Club World Cup, and his first Ballon d'Or.
He has bagged seven league titles, five UEFA Champions Leagues, one UEFA European Championship, and one UEFA Nations League. Likewise, Ronaldo has also won five Ballon d'Or awards four European Golden Shoes.
Ronaldo is one of the highest-paid athletes, and in 2014, Times listed him in their list for the 100 most influential people in the world.
3. Tiger Woods
On our third number of the best-looking male athletes is 47 year-old Tiger Woods. Aside from being one of the greatest golfers of all time, Tiger is also one of the attractive golfers.
In 1996, he made his debut at age 20. Tiger had become number one in the world, ranking just a year after. He won his first major in the 1997 Masters. He ranks second in men's major championships.
Tiger dominated the golf world throughout the first decade of the 21st Century. During this time, he won many numerous awards and set many records.
He is the youngest player to achieve a career in the Grand Slam and one of the only two-player to achieve a career in the Grand Slam three times. Likewise, Tiger has the most significant number of weeks of any golfer in history.
2. Tom Brady
We are reaching the end of our list. On our number two is one of the best-looking quarterbacks, Tom Brady. He is a 46 year-old American football quarterback who plays for the Tampa Bay Buccaneers.
New England Patriots drafted him in the sixth round of the 2000 NFL draft. The quarterback spent 20 seasons with the Patriots and was the central face of the franchise from 2001 to 2009.
Brady has been one of the most successful quarterbacks in the NFL. His achievements include 17 division titles, 13 AFC Championship Games, 10 Super Bowl appearances. Likewise, he is the oldest player to be named Super Bowl MVP.
In 2020, Brady signed with the Buccaneers and led the franchise to win Super Bowl LV. He has a career record of 7 Super Bowl titles.
As of 2021, his career NFL statistics states 11.317 passing attempts, 7.263 passing completions, 64.2 completion percentage, 84,520 passing yards, and 97.6 passer rating.
The sport, Volleyball requires a lot of muscles and techniques, but the sport also has some of the best-looking players. Read more!
1. David Beckham
Our number one is a former English professional footballer, David Beckham. He is one of the greatest and most recognizable midfielders of his generation.
Now 48, Beckham is also famous for his looks. He is considered a global ambassador of the sport and a British cultural icon.
Beckham made his debut in 1992 at age 17 for Manchester United. Throughout his playing career, he has been part of several big clubs and part of England's national team. He has been the recipient of several awards and honors over the years.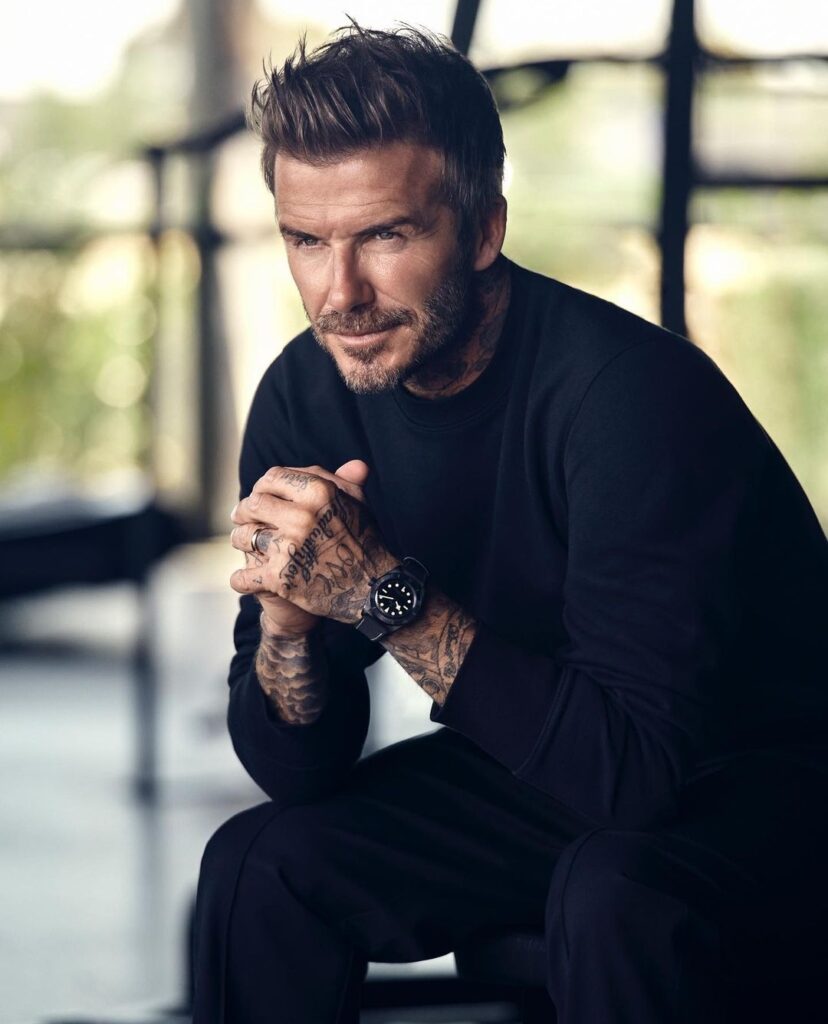 Famous for his passing range, crossing ability, and bending free-kicks as a right-winger, Beckham had a 20-year professional career. During this, he was the first English player to win league titles in four countries and won 19 major trophies.
Beckham is an English Football Hall of Famer and a Premier League Hall of Famer.
Conclusion
Although the subject of looks is subjective, we have included some world-renowned athletes in our list. These athletes have impressed their fans and non-fans with their impressive set of skills and their good-looking features.
So what do you think of our list? Let us know!