The German national football team is arguably one of the best footballing nations in the world.
Despite packing immense talents, there are still signs of struggle under the current manager Joachim Low.
There are rumors about potential replacements for Low after the Euros but till then, he is the right fit for the job.
Over the past couple of years, Germany has won a lot of trophies which includes the World Cup under Low.
However, whether it be due to the number of talents and egos or due to a lack of new ideas, the German National Team is certainly lacking some flair.
So, we believe that if they want to perform well in Euros, they should choose the best formation and players.
Joachim Low has unsurprisingly relied on players playing for the German champions Bayern Munich for his 26-man team.
Eight players from the Munich team have been called up, including a 17-year-old Jamal Musiala – a breakout star in the 20/21 season of the Bundesliga.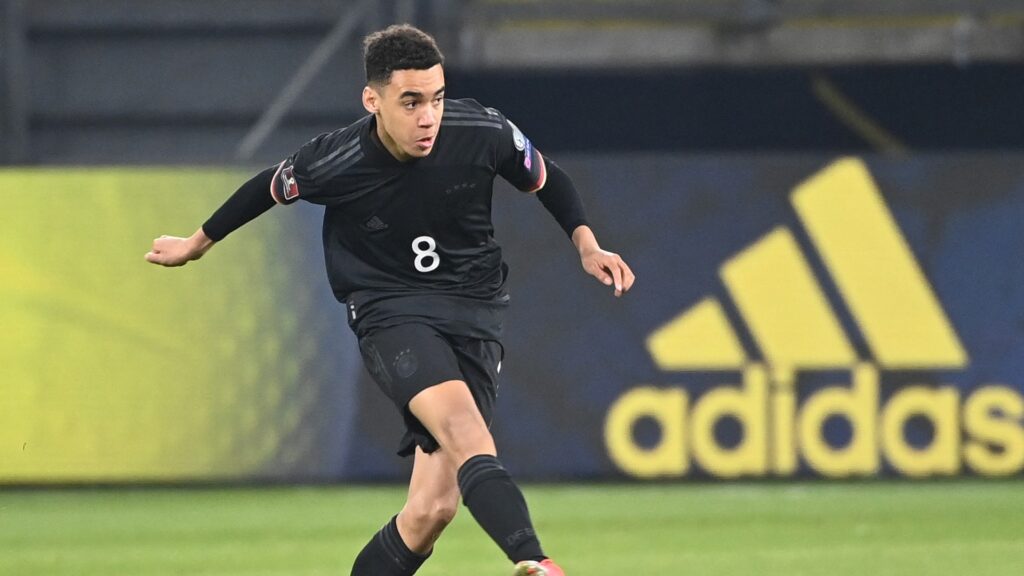 Goalkeepers
Germany does produce a lot of high-quality goalkeepers right from an early age.
In today's modern football, there are currently five highly experienced keepers that are doing really well for their club and country.
Players like Manuel Neuer, Marc Andre Ter Stegen, Bernd Leno, Kevin Trapp and Timo Horn
Are considered to be the best keepers that can represent Germany in Euros.
Despite so many talents, there is only one choice that will fit the squad, and that player is Manuel Neuer.
Neuer has been with the squad for a long time and has now completed his 100th appearance for the national side in a match against Latvia.
He has won a lot of trophies (both as a member of a team as well as personal), and has been the world's best keeper for consecutive years.
Therefore, there is no doubt that Neuer will be given the number 1 spot for the Euros.
As for the current squad, Low has chosen Neuer, Leno, and Trapp.
The next choice for the number 1 spot in the team would be Ter Stegen, but he recently suffered an injury that has definitely ruled him out of the squad.
Defenders
They say defense wins games, but if we look at the current pool of players that are available for the national team, not a lot are fit for the squad.
Despite that, there are players that are playing in the top 5 European leagues that can be considered for selection in the national squad.
Current Champions League winner Antonio Rudiger has revitalized his role in Chelsea's defense and has been a key member of Thomas Tuchel's side.
Apart from him, players like Niklas Sule, Emre Can, Matthias Ginter, and Robin Koch have had a good season for their respective clubs.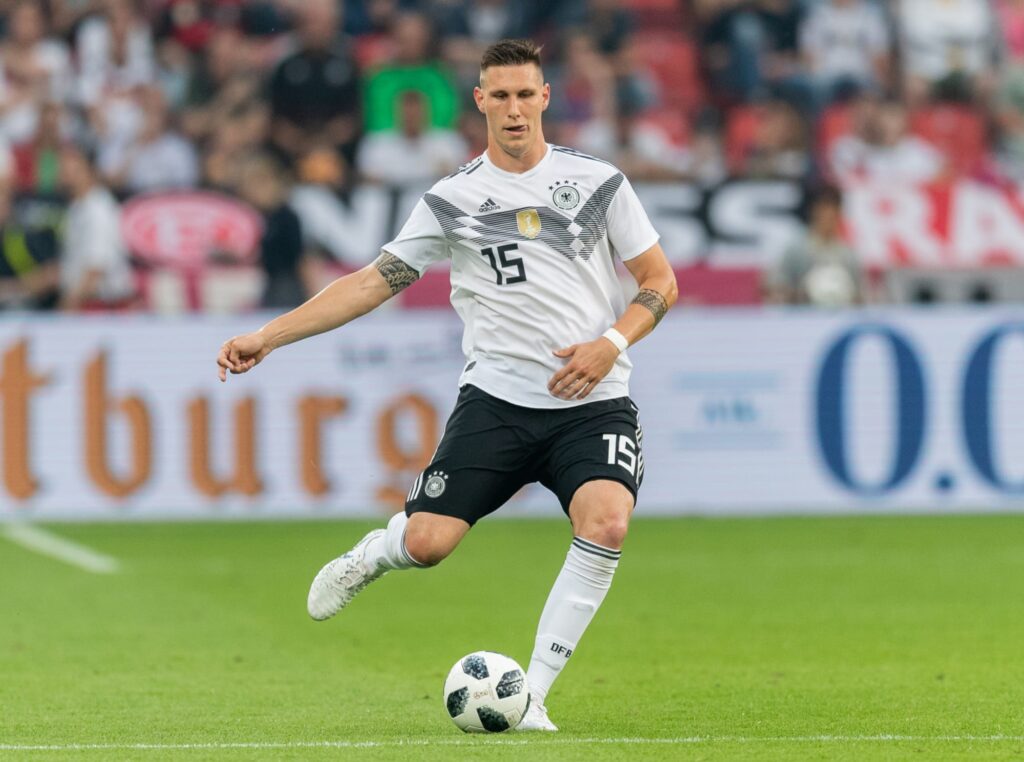 There is a certain lack of experience and depth in the centre back position, which might prove vital during the tournament.
As far as fullbacks go, Klostermann can play as an RB and apart from him, Low has chosen 3 left backs: Robin Gosens, Christian Gunter, and Marcel Halstenberg.
With the state of the defenders, there is a high possibility that Low will play with a back 3.
If he goes for the back 3, Rudiger (A Surprise Entry), Sule would be better.
Will this be the ideal formation? Well, real till the end to find out.
Midfield
This is the position where Germany is stacked with talents. Players that play together at the club level will be together at the national level as well.
Joshua Kimmich, Leon Goretzka, and Jamal Musiala. (Bayern)
They have been playing together as the vital pillars of nine-time German champions Bayern Munich.
Apart from them, talents like Kai Havertz(Chelsea), Florian Neuhaus(B.Monchengladbach), Toni Kroos(R.Madrid), Ilkay Gundogan(Man City), Jonas Hoffman (B.Monchengladbach) have all been called up to the squad.
If we look at the form of players in their club season, Joshua Kimmich and Leon Goretzka will be the two main players in the midfield.
Kimmich will be the main CDM while Goretzka will be the box-to-box midfielder.
Since this duo has been a vital part of Bayern, there is a high chance that Low will feel the same.
But, if we go for the experience, then instead of Kimmich, the better player would be Toni Kroos.
However, Kroos has had a lackluster season with Real Madrid.
And as far as other players in the squad, they will have to settle for being back up of either Kimmich and Goretzka or of Kroos.
In the central attacking/false 9 position, there is no better player right now than the Champions League winner Kai Havertz.
Despite having a somewhat of a not-so-good debut season in the Premier League, Kai has shown his talent where it matters.
Therefore, if Germany wants to perform well in Euros, they should go for the trio of Kimmich, Goretzka, and Kai.
Attackers
Well, there is no doubt that apart from defenders, Germany is stacked with loads of talented attackers.
Players with immense skills, talents, eye for goals and passes are available for Low to choose from.
So, keeping this in mind, he has picked two of the Bayern wingers; Leroy Sane and Serge Gnabry.
Apart from those two, Champions League winner Timo Werner (Chelsea) and Kevin Volland (Monaco) are the two main strikers for the national team.
If we look at the selection, there is a certain lack of depth in the attacker's position as well.
However, this can be counter-adjusted as there are players from the midfield that can play as a winger as well as a striker/forward.
Timo Werner hasn't had the perfect start to his Chelsea career in terms of goals, but if we look at the overall performance, he has helped his side a lot.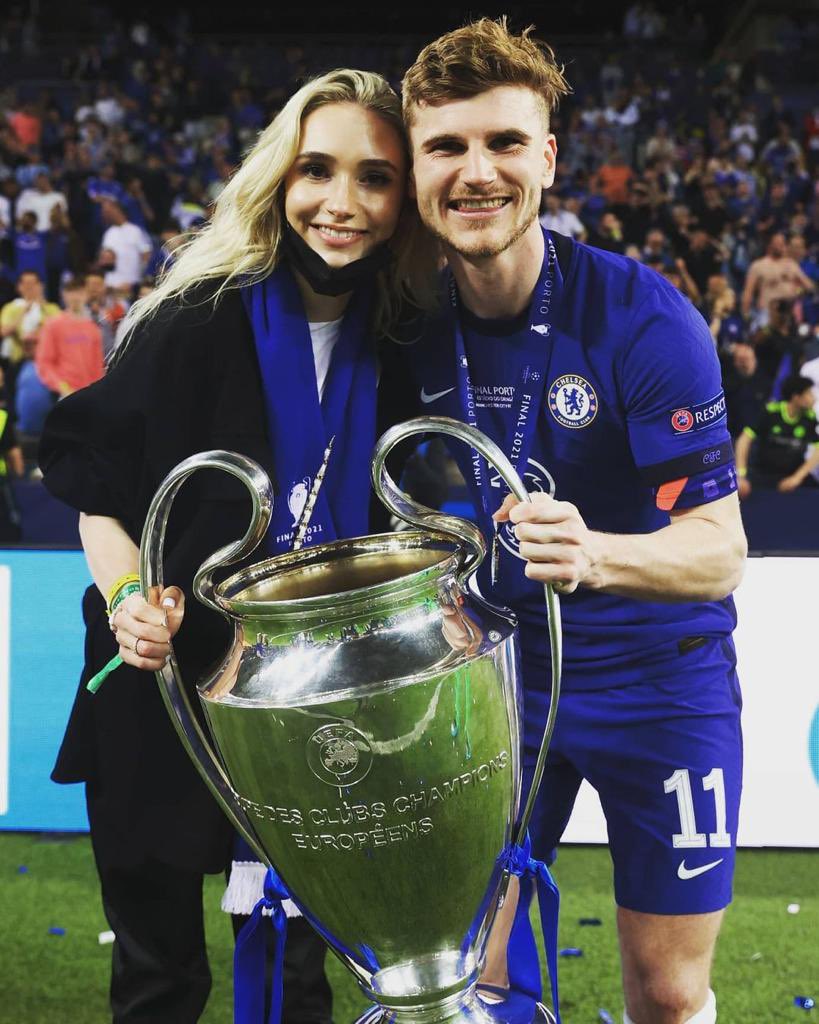 But, Kevin Volland has had a better season in terms of goals but he hasn't had that much exposure in national tournaments.
So, we believe that Timo Werner should be given the green light to lead the front line for the Die Mannschaft.
Return Of The Old Guards
After a bitter end to the year 2019, Low retired three key players from the national team:
Thomas Muller (29 at the time), Mats Hummels (30) as well as Jerome Boateng (30).
Joachim Low's adamant to use a back 3 proved tactically faulty as they kept on conceding easy goals against opponents.
The currently selected players for the Euros lack experience, and Low has decided to recall Mats Hummels as well as Thomas Muller back from international retirement.
Thus, apart from Neuer, there will be a total of 10 players that were a part of the 23-man World Cup winning squad in 2014.
End Of An Era
Because of a lot of lackluster performance in the 2019 international season, Joachim Low has now decided to leave the team after the end of the Euros.
Under Low, Germany has won the 2014 World Cup as well as the 2017 FIFA Confederations Cup.
Not just Low, there are players in the squad that have hit an age where the constant pressure and involvement in matches could lead to injuries.
Mats Hummels, Manuel Neuer, Toni Kroos, and Thomas Muller, have all aged past 30 and will likely bow out of international duty after the Euros.
This will mark the end of an era for the German National Team.
However, with many young talents emerging in the ranks and a new manager in the form of Hansi Flick, there is hope for a better future.
With new young players and a coach that has won everything (especially with young players), the upcoming years for the national team do look a lot brighter.
Better Formation In Terms Of Players
If we look at the players, then we believe that if Low wants to do better in this competition, he should go with a back 4 instead of a back 3.
A good formation for the team would be 4-2-3-1, with 2 center-backs and 2 fullbacks that turn into wingbacks.
In the heart of the midfield, 1 CDM will partner with a box-to-box midfielder, while the CAM will play as a false-9 in certain situations.
There will be a lone striker up-front with support from both the flanks.
The main man between the sticks will be Manuel Neuer, no doubt about that (except if he gets injured).
As far as the defense goes, we think that the experience of Mats Hummels alongside the rejuvenated Antonio Rudiger with Lukas Klostermann and Marcel Halstenberg in the fullbacks.
The two midfield duo will be the partnership of Joshua Kimmich and Leon Goretzka.
These two have been playing together and winning championships for some time now, and no other players can be a good fit than these two.
For the CAM role, looking at the squad Kai Havertz, who can play as a false-9, also will be the ideal choice.
The flanks as wingers will also go to the Bayern Munich duo of Serge Gnabry and Leroy Sane.
And the lone striker role will be for Timo Werner, who can have a free role to move on both sides of the flanks.
Each role has different players that can slot right into the tactics.
Therefore, if Germany have any hope to perform well in the Euros, this will be the perfect solution:
*Neuer (C)
*Klostermann *Hummels *Rudiger *Halstenberg
*Goretzka *Kimmich
*Sane *Havertz *Gnabry
*Werner