Jannik Sinner is a professional tennis player from Italy. In 2019, he became the youngest Italian tennis player in tournament history to win a Challenger title. In 2020, his career-high ranking was No. 46 in the Association of Tennis Professionals (ATP) singles.
Sinner was listed in the top 10 youngest player list in January 2022. But there are always ups and downs; likewise, Mac-Andrea Huesler defeated Jannik in the first round of the 2022 Rolex Paris Masters.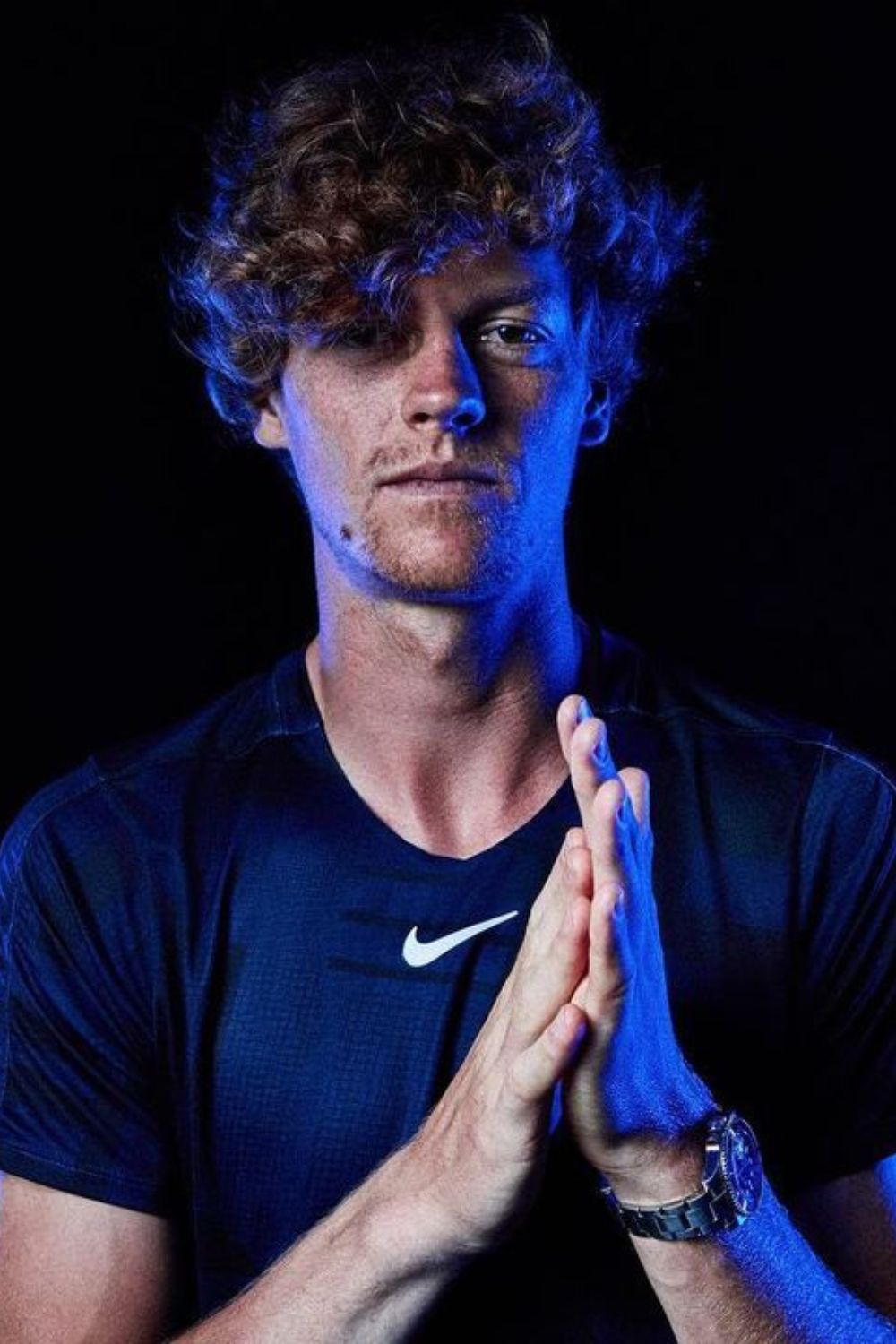 Jannik has played tennis since he was seven years old. The young athlete is very passionate about tennis and left his home at 13 to train professionally and build a career.
Sinner rose to fame as the only male player born in 2001 to reach a Grand Slam quarterfinal.
Besides tennis, he is fond of soccer and likes to play sometimes. He has repeatedly mentioned that his favorite soccer club is the Italy-based club AC Milan.
On 16 January 2023, Kyle Edmund lost to Jannik Sinner in Australian Open. Jannik stands at No. 16 in the world ranking.
Before getting into details about the young athlete's life and tennis career, here are some quick facts about him.
Quick Facts
| | |
| --- | --- |
| Full Name | Jannik Sinner |
| Birth Date | August 16, 2001 |
| Birth Place | Innichen, Italy |
| Nick Name | Jan The Fox |
| Religion | Roman Catholic |
| Nationality | Italian |
| Ethnicity | Mixed |
| Education | Not Available |
| Horoscope | Leo |
| Father's Name | Siglinde Sinner |
| Mother's Name | Johann Sinner |
| Siblings | Marc Sinner |
| Age | 21 Years Old |
| Height | 6 ft 2 in/1.88 m/188 cm |
| Weight | 167 lb/76 kg |
| Hair Color | Brown |
| Eye Color | Grey |
| Build | Athletic |
| Profession | Tennis Player |
| Highest Ranking | No. 4 |
| Active Years | 2018-Present |
| Marital Status | Single |
| Girlfriend | None |
| Current Residence | Monte Carlo, Monaco |
| Net Worth | Over $1 Million |
| Social Media | Instagram, Twitter, Facebook |
| Last Update | March 2023 |
Early Life, Family, & Education
Jannik Sinner was born in Innichen, Italy, to Siglinde Sinner and Johann Sinner. Johann is a chef in a chalet in Val Pusteria, where his mother works as a waitress.
Besides that, the young athlete also has a brother named Marc Sinner. He is very close to his sibling, who works in Brunico.
Jannik comes from a very hardworking family with a good work ethic. Hence, he realizes the value of dedication and excellent work culture.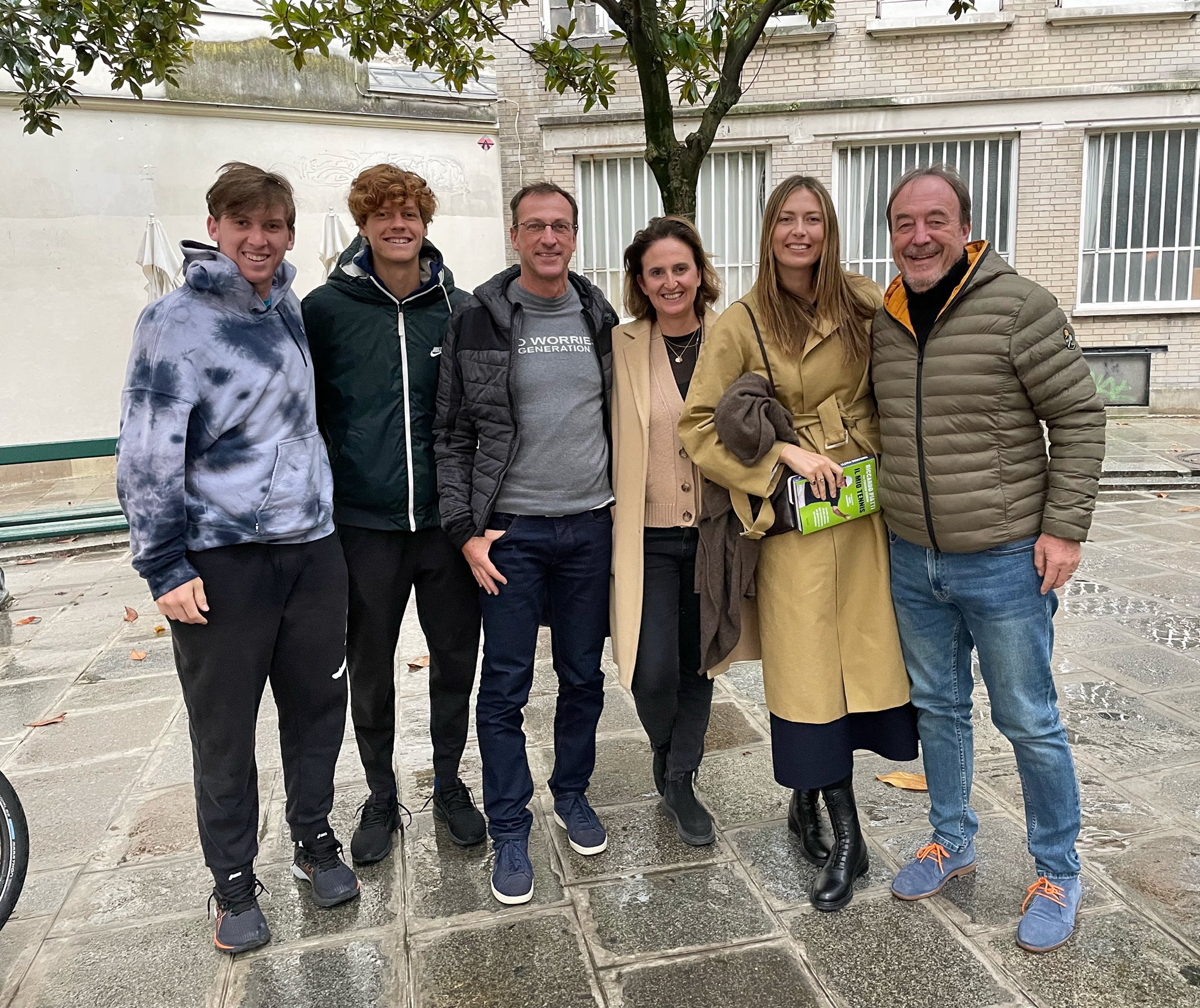 World-renowned tennis coach Riccardo Piatti coached Jannik and many top 10 ATP-ranked players, including Novak Djokovic.
Piatti has praised Sinner for his relentless approach to winning, hard work, humbleness, and commitment to the sport.
Swiss professional player Roger Federer, his idol, influenced the young tennis player to pursue a career in tennis.
His father loved tennis; however, Jannik left tennis and was into skiing, but his father pushed him to play tennis.
He was about to contemplate professional skiing. Not to mention, he won a national age-group championship when he was just seven years old.
However, the athlete chose to be a professional tennis player. Jannik graduated high school in 2019 and chose not to continue his education. Instead, he focuses on his tennis career.
Age, Height, & Weight
Jannik is 21 years old as of 2023. He is fit and takes extra care of his health as he has to stay fit for championships.
He weighs around 167 lbs and is 1.88 meters tall.
Tennis Career
Early Career
Sinner started training under Coach Riccardo Piatti in his tennis center when he was just 13 years old. After sharpening his tennis skills, he turned pro in 2018.
Shortly, the athlete won the second-highest tier of tennis competition, the ATP challenger singles.
After his win, he was the first 2001 born to reach a Challenger final. On top of that, Jannik was the youngest Italian player to win the Challenger singles title in Tournament history.
Since then, Sinner has won several titles in the ITF. Correspondingly, he qualified for his first ATP tournament and achieved his first tour-level win in the Hungarian Open.
The athlete got to his second ATP Challenger finals and won the title in Lexington.
Besides that, he also achieved his first ATP Masters victory in the Italian Open. Jannik became one of the 11 players in tournament history to win more than one Challenger title before turning 18.
2019 Grand Slam
After a successful initial career, the Italian player won three matches in the US Open qualifying phase.
As a result, he qualified for the Grand Slam tournament. Moreover, he was the youngest male tennis player to reach the ATP semifinals in over five years when he received a European Open wild card.
He defeated the top seed and World No.13 Gael Monfils for his first career top-50 victory.
Furthermore, the former skier received a wild card entry to the Vienna Open, where his victory assisted him in his first-time Top-100 ranking.
Later, in the 2019 Next Gen ATP Finals, Sinner defeated Australian player Alex de Minaur to claim the title. The successful outcome made him the third and youngest winner of NextGen.
2020 Career
Although he had a slow start in the 2020 Grand Slam with the Auckland Open, he won the first round in the Australian Open.
Jannik qualified as a wild card in Montpellier and Rotterdam Open. He defeated a World No. 10 player in the second round in Rotterdam.
He lost in his second ATP-level quarterfinal. Nevertheless, in the Marseille Open, he won against a Slovak tennis player in the first round.
Sinner played in the Indian Wells Challenger and, eventually, the Indian Wells Masters.
The Italian athlete was the first male to be a quarterfinalist in his debut performance at the 2020 French Open.
After defeating the second-youngest player in the ATP Top 10 rank, he rose to the Top 50 ranking.
2021 Match In Adelaide
On 29 January 2021, Jannik Sinner got a chance to join top players in the Adelaide quarantine bubble ahead of next month's Australian Open.
Indeed, Sinner stood alongside Rafael Nadal, Novak Djokovic, Dominic Thiem, Simona Halep, Naomi Osaka, and Serena Williams.
Additionally, the main event of the day was the challenge between world number one Novak Djokovic and Jannik Sinner.
However, Novak did not appear in the stadium during the first set of the game; thus, Filip Krajinovic played and won.
Again, Novak entered the second set and defeated Sinner. Novack stated that he had blisters on his hand that made him unable to play.
"I'm sorry that I didn't step on the court from the beginning. I had to do some treatment with my physio, and I wasn't feeling my best the last couple of days."
-Novak Djokovic
Following that match, Jannik Sinner had a game in April 2021 against Hubert Hurkacz. As they competed for the Miami Open Final, Hubert defeated Jannik 7-6(4), 6-4.
During the match, Hubert locked Sinner in the Italian "backhand cage." The game lasted 56 minutes as Hubert won with his first groundstroke.
Jannik decided to stop his long collaboration with Piatti and his team in February of 2022 and commenced training with Simone Vagnozzi, ex-coach of Marco Cecchinato. Coach Darren Cahill joined Sinner's team in July.
He recorded his first win in the match against Stan Wawrinka at the 2022 Wimbledon Championships.
He also beat Mikael Ymer, John Isner, and Carlos Alcaraz to reach his third career Grand Slam quarterfinal. However, he was defeated by Novak Djokovic.
He won his first clay court title in Croatia Open, defeating Carlos Alcaraz in the final.
Sinner sustained an injury in the semi-final at the 2022 Sofia Open. He returned to play in the 2022 Erste Bank Open in Vienna and secured to be in the quarterfinals but lost to Daniil Medvedev.
Jannik Sinner & Denis Shapovalov
In February 2021, during the Australian Open first round, Jannik Sinner faced Denis Shapovalov at the Margaret Court Arena. Unfortunately, it also marked the end of a 10-match winning streak.
It was the opposite manner, Denis was on a losing streak, and the table turned it as he won with a 3-6, 6-3, 6-2, 4-6, 6-4 victory.
Relationship & Kids
Jan the Fox is dating Maria Braccini, a well-known Italian influencer.
The Italian player is very focused on boosting his career and growth. Also, he has explained that the best thing about his girlfriend is that she is independent.
Maria has worked with renowned skincare, makeup, and cosmetic brands. Her talents and exceptional skills have earned her an estimated net worth of around $3 million.
"Maria is very tender and affectionate but also very independent, which is the quality that strikes me the most."
"We are two young guys who are now sharing a great experience together. Didn't we post any couple of photos? I don't see why we should let everyone know." -Jannik Sinner
He is not married yet and does not have any children.
Back Injury
We all saw Sinner lose the match during the first round at the ATP 250 tournament in Montpellier. He felt the pain, as he explains he has never felt before.
Following it, he consulted the physiotherapist before the treatment began. Indeed, as everyone tensed up for his health, Sinner broke the good news later, stating it was a minor injury.
In addition to that, he even returned for the gameplay in Marseille.
The back pain did not affect me; it is 100% my fault and my game. I have to learn from this defeat; my idea of ​​the game was wrong."
-Jannik Sinner
Net Worth & Salary
Sinner has earned a massive part of his net worth through tennis matches and victories.
His approximate net worth is over $1 million despite being a teenager. Apart from that, he has earned $1,311,261 in prize money.
On top of that, he also has endorsement deals and sponsorships from well-known brands. An American-Dutch sports and clothing company named Head endorsed him for his on-court apparel.
As of now, Nike endorses the young athlete's clothes, and Head supports his racquets.
In 2020, Jannik signed an endorsement deal with Rolex and endorsed other brands like Lavazza, Parmigiano Reggiano, Technogym, and Alfa Romeo.
The former skier currently resides in Monte Carlo, Monaco, and reportedly owns a beautiful place. There is no information about his possessions and cars.
Social Media Presence
Jan The Fox is quite active on Instagram, where he has over 710k followers.
The Italian player mostly shares his training, workouts, match, and tennis highlights. Besides that, he occasionally shares photos with his friends and family. He is a big food lover and loves pizza and sushi.
View this post on Instagram
Apart from that, he is also on Twitter, with over 106k followers. In like manner, he is active on Facebook, with 79k followers.
Popularity Graph
Frequently Asked Questions (FAQS)
What tennis shoes does Jannik Sinner use?
Jannik Sinner currently wears the NikeCourt Air Zoom Zero. Sinner recently switched to Zoom Zero after using the Nike Air Zoom Vapor X for many years.
In which position does Jannik Sinner fall in the live ranking?
Jannik Sinner is in 16th place in the live ranking and is competing for the Australian Open 2023.
What is Jannik Sinner's playing style like?
Jannik Sinner has similar strength and speed in both forehand and backhand. He is an aggressive baseliner that likes to hit the ball incredibly heavily and absorb his opponent's pressure.

Jannik Sinner is nicknamed Red Baron due to his hair color.
Which agency is Jannik Sinner in?
Jannik Sinner has been in the Starwing Sports management agency since October 2019.