Benjamin Hebert, born on March 16, 1983, is a Canadian curler. He is also a Vancouver 2010 Winter Olympic gold medallist and 2008 World Champion, including a four-time Brier Champion from Chestermere, Alberta.
He is a four-time Brier Champion and has the World Curling Championship under his belt.
No wonder he is tagged as the best Canadian male star player of all time.
In a TSN poll, Hebert had Canada's most significant male lead.
In 2022,
Here are some basic facts about Ben before we go into his personal and professional life.
Ben Hebert | Quick Facts
Full Name

Benjamin "Ben" Hebert

Birth Date

March 16, 1983

Birth Place

Regina, Canada

Nickname

The Beef Ben Benny Heebz

Nationality

Canadian

Ethnicity

Not Available

Hobbies

Curling, Travelling

Food Habit

Non- Vegetarian

Education

Not Available

Zodiac Sign

Pisces

Father's Name

Bruce Hebert

Mother's Name

Judy Hebert

Siblings

Chris Hebert

Age

40 Years Old

Height

5'11" (180 cm) (1.80 m)

Reach

Not Available

Weight
98 Kgs (216 lbs)
Eye Color

Not Available

Hair Color

Dark Brown

Profession

Professional Curler

Coach

Not Available

Marital Status

Married

Spouse

Teddi Hebert

Active Years
2005- Present
Children

Two Children

Net Worth
$1 Million (As Of 2023)
Social Media

Twitter

,

Instagram

Last Update
March, 2023
Ben Hebert | Personal Life & Wife
The star, Ben, is a married man and a loving father of two children. The national player is married to his lovely wife, Teddi Hebert.
Unfortunately, Ben has not spilled any information regarding his family, to our dismay.
The Canadian Curler also is employed as a Business Development Manager for Caltech Surveys Ltd. The company deals with the primary business of oil and gas land surveying in Western Canada.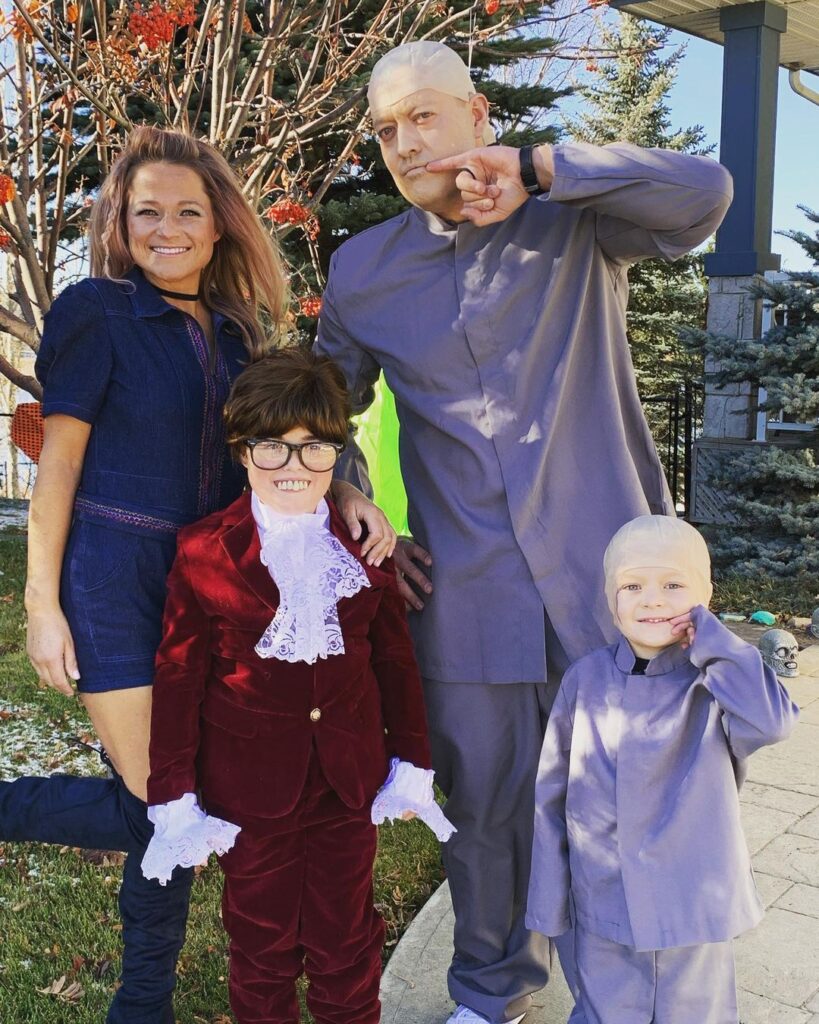 Likewise, his cousins DJ and Dustin Kidby are also Curlers.
Family History In Curling
Hebert has been associated with several provincial, national, and international titles.
Surprisingly, he is also related to a long line of Curlers. Chris Hebert, his brother, won the World Junior Men's Curling Championship in 2005.
Nonetheless, Hebert, on the other hand, has managed to outperform his entire family.
Body Measurements
Ben was born on March 16, 1983, which makes him 40.
Furthermore, Pisces is his zodiac sign. The Pisces zodiac sign is known for being flirty, attractive, and passionate.
As for his physicality, Herbert is 1.80 m tall and weighs around 216 lbs.
Who Is The Canadian Curler Rachel Homan? Know More About The Female Athlete In Curling >>
Ben Hebert | Career
Early Career
In 2005, the Canadian champion played for Pat Simmons' Saskatchewan-based rink in the Brier for the first time.
He didn't become a household name in curling until he joined Kevin Martin's powerhouse squad in Alberta.
Hebert did, however, win his first Brier in 2008 with sweeping partner Marc Kennedy.
In Grand Forks, North Dakota, he also won his first world championship.
Hebert is widely regarded as one of the top sweepers in the game, and he is not afraid to present his expertise on the ice.
Recent Career
As recorded, Hebert was the lead for Pat Simmons from 2004 to 2006, and he competed in two Briers for Saskatchewan.
Ben Hebert was also a member of Team Canada's World Junior Curling Championships- winning team in 2003.
Hebert moved to Alberta and served for John Morris for a short time. On the other hand, Ben later joined Morris to play for Kevin Martin.
He won the Canada Cup with his current team and finished fourth at the Tim Hortons Brier in 2007.
Hebert was a part of the 2008 Tim Hortons Brier-winning Alberta team, followed by the World Men's Curling Championship.
In 2009, Hebert was named Team Alberta's Lead for the second time. Furthermore, the team created a new Brier record by winning 26 games.
The player's Championship was then won by Team Martin and Ben, capping off a fantastic 2009/2010 season.
Moreover, Hebert and his club also had a 32-game winning streak at the end of the season.
Hebert and Team Martin added the 2010 National Championships to their record.
In 2011, they defeated Kevin Koe in the Alberta Provincial Final, and Hebert was selected as a First Team All-Star.
World Curling Championships

2008 Grand Forks

2016 Basel

2009 Moncton

2019 Lethbridge
Controversy
In 2009, in a final game versus Glenn Howard's rink, Ben's opponent, Richard Hard, accused him of using an illegal brushing technique.
Replays of the incident show Hebert lifting his broom vertically off the ice rather than off to the side.
Furthermore, the strategy is occasionally employed to slow down by dumping debris in front of the rock.
The rock he was sweeping was quite hefty. Hence, the rock may have veered slightly off track due to Hebert's strategy.
The question of whether or not the act was deliberate was left unresolved.
In Ben's Opinion, Who Is The Biggest Threat To Play Against? Or Any Other Team He Doesn't Want To Be A Part Of?
Because all of the best teams are so good, he despises playing with them. According to Ben, it's likely Ryan Harnden, the Brad Jacobs team's captain.
He stated,
"Out there, he's a bit of a bully. He's enraged, and he's constantly chirping. We're friends, so it's a give-and-take situation. I'm not the easiest opponent to beat either."
Ben Hebert | Net Worth
Ben Hebert, a Canadian curler, is estimated to have a net worth of $1 million.
The curler star's riches are primarily derived from his success and honors as a reputed sportsperson.
Housing
Herbert now resides in the three-bedroom house designed and built by Hebert and his then-girlfriend turned wife, Teddi.
The structure was spread at a 1,500-square-foot home in Regina's Lakeridge area on Sherlock Drive.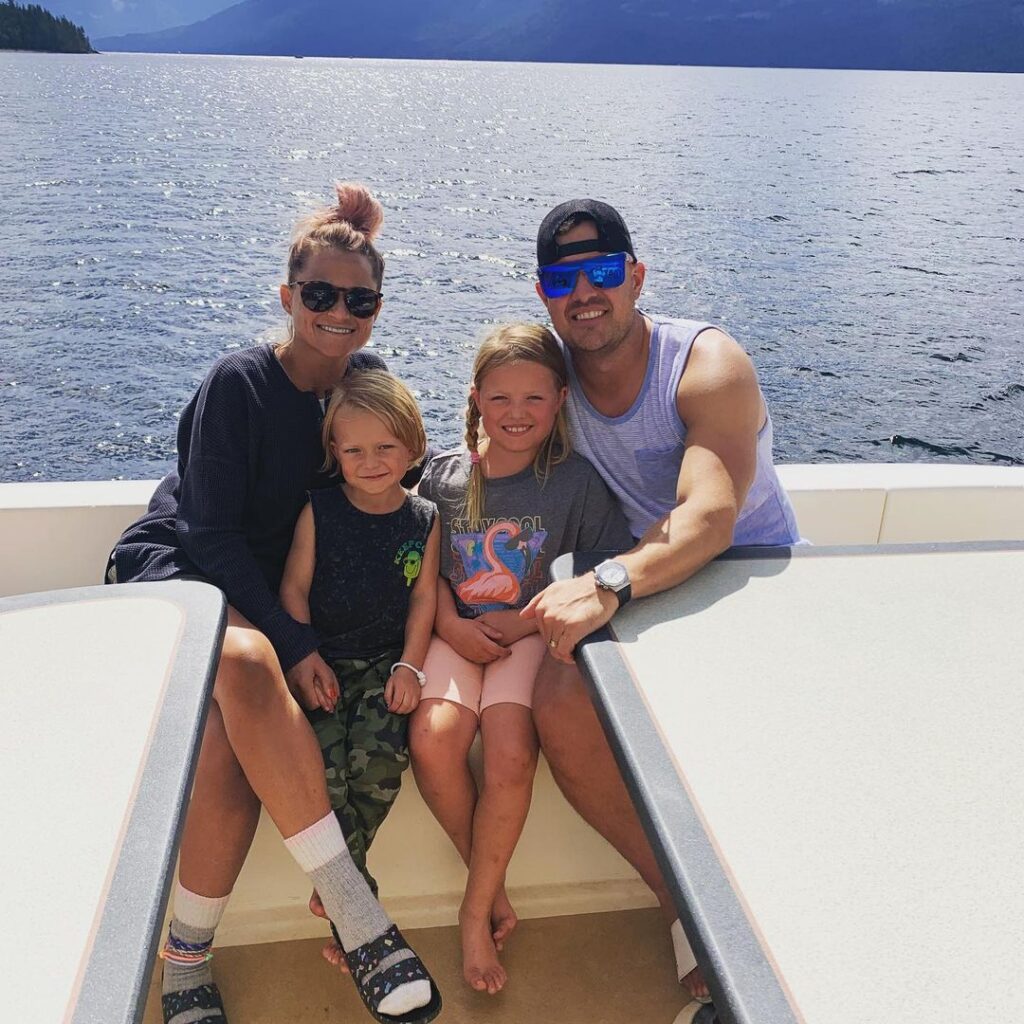 The Heberts lived in that residence for 18 months before moving to Calgary for the 2010 Winter Olympics in Vancouver.
In addition, as a member of Kevin Martin's Alberta-based team, he won gold for Canada.
On the other hand, Ben Hebert has happy and lovely recollections of his first home in Regina.
Hebert returned to Calgary after they moved in May 2009, shortly after Hebert's loss in the world final in Moncton.
Moreover, since moving to Calgary, Henny has also won the Canadian men's Championship twice. In 2008 and 2009, he won it two years in a row.
Ben Hebert | Charity Works
Some curling professionals have come out in support of famine relief work.
Former members of the world championship-winning team include John Morris, Marc Kennedy, and Ben Hebert.
In addition, the crew worked with Uncle Ben on a project to aid Food Banks Canada.
The charity has received a $1,000 donation from Uncle Ben. The corporation has also committed to donating at least $50,000 and up to $100,000 to the cause.
So far, the program has made a profit of $65,000.
Furthermore, nearly 700,000 Canadians use food banks every month. They have helped almost 40% of the population, the bulk of whom are youngsters.
2022 Update
Last, Ben Hebert was seen promoting @22fresh, "a brand built on community and inspired by decades of experience, passionately embedded in sport culture." For the #blackfriday week sale.
View this post on Instagram
The brand's tagline is "DESIGNED BY ATHLETES. MADE FOR STREET AND SPORT."
He posted about it in his 2022 Instagram post in collaboration with 22fresh.
The Sheet Show With Ben Hebert
Ben was hosting "The Sheet Show with Ben Hebert" in 2022, where he asked fellow curlers for their specific highlights and memories of the past four years to get the gossip about who got cut for next year and who left their teams.
Uploaded by sportsnet Youtube Channel.
Grand Slam Curl
A new curling team was created by Brendan Bottcher of Olympic proportion, announced by Bottcher in 2022.
He is joining next season with third Marc Kennedy, second Brett Gallant, and lead Ben Hebert.
In December 2022, Ben twitted, "Our great run in Oakville has come to an end after an extra end semifinal loss tonight at the
@grandslamcurl
Masters. Thanks to everyone who came to support us and for cheering us from home!"
Our great run in Oakville has come to an end after an extra end semifinal loss tonight at the @grandslamcurl Masters. Thanks to everyone who came out to support us and for cheering along from home! pic.twitter.com/qF5b9gMHa8

— Team Bottcher Curling (@BottcherCurling) December 11, 2022
As they competed in the Pinty's Grand Slam of Curling. This shows Ben is still in his active years and still playing.
Ben Hebert | Social Media
Hebert is active on both Twitter and Instagram. On Instagram, the Canadian Curler has over 8.9 k followers; on Twitter, it is 6.3 k. followers
In addition, the Canadian Curler is primarily active on Instagram. The star often posts about his family and vacations with their wife and children on his Instagram handle.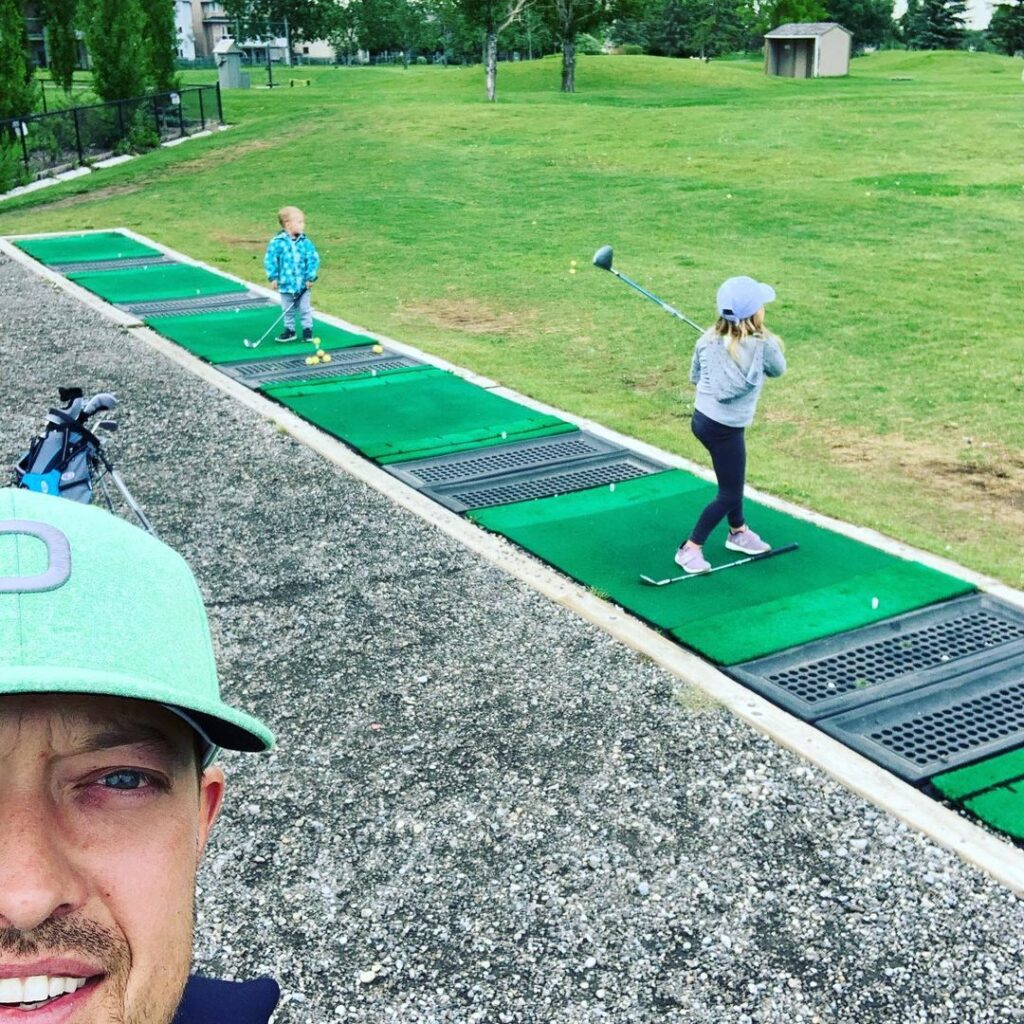 However, his social media platform proves he is a vivid golf lover.
Popularity Graph
The search graph of Ben Hebert is dynamic, which illustrates how much his fans search for him.
He hosts many podcasts, including his own and his friends, and makes special appearances which also helps in maintaining his popularity at best.
Ben Hebert | Interesting Facts
Ben Hebert's dream job was to be a professional golfer. We would have loved golfing on tour in nice weather, but unfortunately, he claims not to be an excellent golfer.

Hebert, in an interview, said he would love to have dinner with the three best athletes of all time; Tiger Woods, Wayne Gretzky, and LeBron James.

Ben's bucket list is to play for Augusta National; that would be amazing. He doesn't know how that's ever going to happen.

His first Olympic Games was in

Vancouver in 2010
Ben Hebert | FAQs
Is Ben Hebert a tattooed man?
Yes, we can say precisely that Ben Hebert is a tattooed man. On his left hand, the athlete has a tattoo. Unfortunately, very little is revealed about it.
Growing up, who was Ben Hebert's favorite Curler?
Wayne Middaugh was Ben's favorite player growing up just because of how good he was and how successful they were. The real reason behind that is that Ben is from Regina, Saskatchewan, at an annual event called the SGI Charity Classic. Wen used to play there and has won the event four or five years in a row.
All About Olympic Gold Medalist Curler Jennifer Jones >>