Among all the athletes, who do you think are the highest-paid athletes of all time?
Every year Forbes releases the list of the highest-paid athletes and their income. The athletes vary from basketball to golf to boxing and so on.
These athletes are paid handsomely because of their amazing skill sets and bigger-than-life personality. They are also fan favorites, and every time they hit the stage, the tickets are guaranteed to be sold out.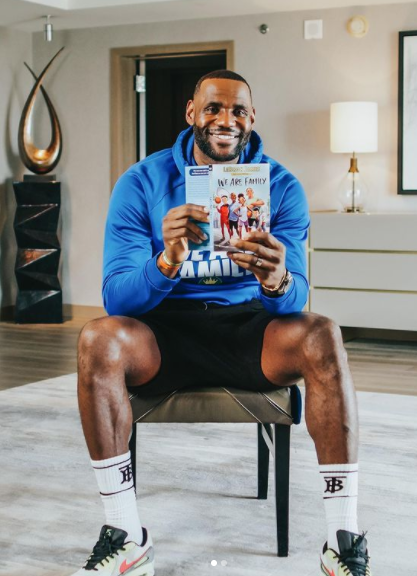 Because of these reasons and more, the athletes are given millions of dollars worth of contracts. Especially in NFL, NBA, and even golf, we can hear the players being offered contracts worth millions.
So many athletes have reached the status of stardom. And along with it comes franchise deals. However, we are only looking at the inflation-adjusted earnings in today's list.
Without further ado, let us take a look at the list together.
15 Highest-Paid Athletes of All Time
The list has been prepared from various sources from the internet like Sportingnews.com. Let us take a peek at the table below.
15. Greg Norman
We will start our list of the highest-paid athletes of all time with a 68 year-old Greg Norman. He is a retired Australian professional golfer. He is on our number 15 with the inflation-adjusted earnings of $815 million.
Nicknamed the "The Great White Shark," Norman, at the age of 15, was taught golf by his mother, Toini. However, he had the natural talent for golf, and by age 19, he had caught the media's attention at the Queensland Open.
In the 1980s and the 1990s, Norman spent 331 weeks as the world's Number 1 Official World Golf Rankings ranked golfer.
Likewise, during his professional playing career, he won 89 professional tournaments. The professional tournaments include 20 PGA Tour tournaments and two Open Championships in 1986 and 1993.
Similarly, Norman was eight times runner-up in the majors and had thirty top-10 finishes. In 2001, he was inducted into the World Golf Hall of Fame.
After his retirement, Norman started a global corporation related to apparel, interior designs, wine productions, golf course design, etc.
Norman has established numerous charities and charity events and has donated to many. In 2004, he also became a Trustee of the Environmental Institute for Golf.
Golf is the fourth richest and most expensive sport globally; hence, there are plenty of golfers who have extensive earnings. Read more here!
14. Shaquille O'Neal
Shaquille O'Neal is a former NBA player. Orlando Magic first drafted him as the first overall pick in the 1992 NBA draft. 51 year-old O'Neal is regarded as one of the greatest basketball players and centers of all time.
Soon after the Magic drafted O'Neal, he won the Rookie of the Year Award in 1992-93. He played a prominent role in leading his team to the 1995 NBA Finals.
During his playing career, he signed with many other NBA teams like the Los Angeles Lakers, Miami Heat, Phoneix Suns, Cleveland Cavaliers, and Boston Celtics.
After playing for the Magic for four years, he signed as the free agent. The Lakers signed O'Neal for a $121 million, seven-year contract. However, it was not for the money that O'Neal decided to join the team.
Likewise, O'Neal was traded by the Phoneix to the Cleveland Cavaliers as a 2010-second round draft pick for $500,000. And later, Celtics signed him for two years with a contract value of $2.8 million.
O'Neal retired from his professional career with Boston Celtics in 2011. In 2016, he became the Naismith Memorial Basketball Hall of Famer. Later in 2017, he was elected to the FIBA Hall of Fame.
After his retirement, O'Neal ventured into the rap industry and released four rap albums. His first album, "Shaq Diesel," went platinum. Similarly, he has also appeared in multiple films and has his reality show.
13. Kobe Bryant
The next athlete on our list of the highest-paid athletes is Kobe Bryant. Considered one of the greatest basketball players, Los Angeles drafted Bryant in the 1996 NBA draft.
Bryant was a member of the varsity basketball team, in the high school and earned national recognition during that time.
His parents cosigned his contract with the Lakers at 17 until he reached 18. After reaching the legal age, Bryant signed a three-year contract worth $3.5 million.
In 2003-2004, Los Angeles Clippers offered him a six-year, $100 million, which Bryant declined. Instead, he signed with the Lakers for a $136.4 million contract for seven years.
Bryant was with the Los Angeles Lakers during his whole professional career of 20 seasons. Likewise, he won five NBA championships, NBA Most Valuable Player, and NBA Finals MVP two times during this career.
Similarly, Bryant became All-Star 18 times, All-NBA Team 15 times, and All-Defensive Team 12 times. Sadly, he left the world at the age of 41 in a helicopter crash at Calabasas, California, and his daughter Gianna.
Bryant was inducted into the Naismith Memorial Basketball Hall of Fame in 2020. Likewise, he was honored as one of the NBA's greatest players in NBA history on the 75th Anniversary.
12. David Beckham
David Beckham is one of the greatest and most recognizable midfielders of his generation. 48 year-old is a former English professional footballer.
Beckham made his debut in the professional football world in 1992. He was 17 at the time, and he played for Manchester United. He was signed by and loaned for various teams until his retirement.
Other than Manchester United, he also played for Preston North End, Real Madrid, LA Galaxy, AC Milan, and Paris Saint-Germain. Beckham was also part of England's national team and made several appearances.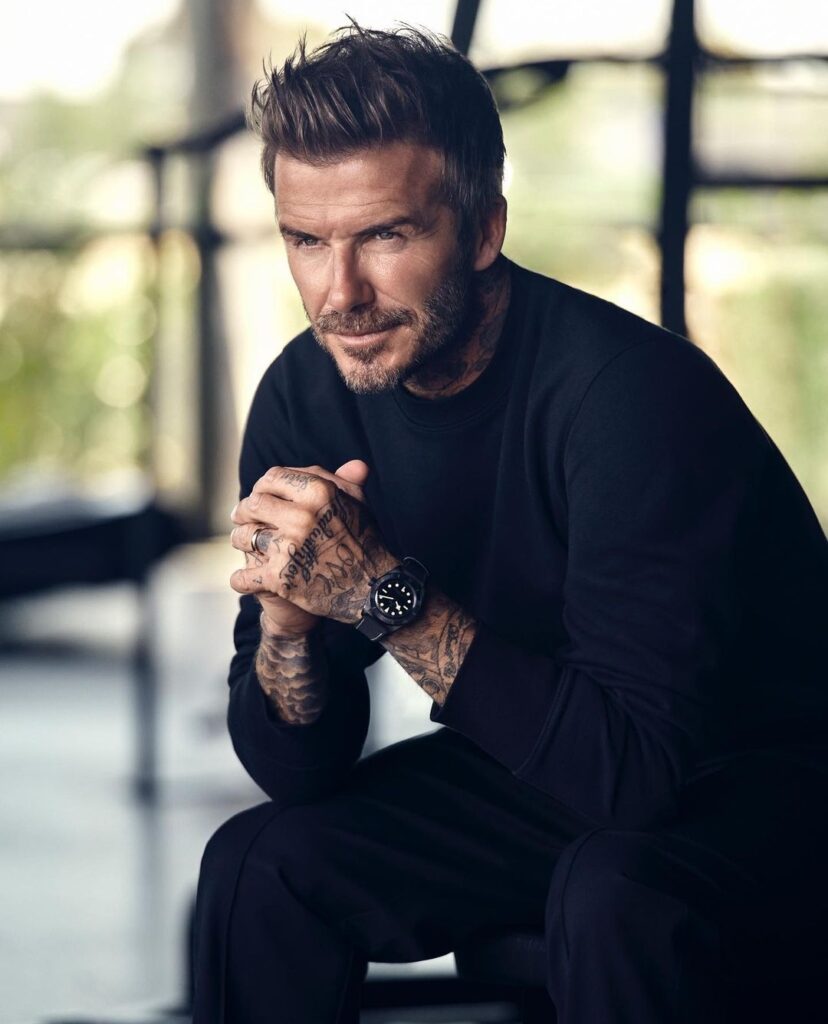 In 2007, while Beckham was still playing for Real Madrid, news broke out that he was offered a contract by the LA Galaxy worth US $ 250 million.
The news made a global headline. However, later found to be a PR stunt by Beckham's media handlers. The actual contract was worth $32.5 million.
Aside from being one of the greatest footballers of all time, Beckham is also one of the highest-paid players in the world. Moreover, he has been ranked consistently among the highest-earning footballer.
Currently, Beckham is a president and co-owner of Inter Miami FC and a co-owner of Salford City.
11. Phil Mickelson
Phil Mickelson is a professional golfer born in San Diego, California. Nicknamed "Lefty" for his left-handed swing, 52 year-old Mickelson is one of the 17 players in golf history to win three of the four majors.
Although right-handed, Mickelson played with his left since he learned to mirror his father's right-handed swing. After getting graduated from University, he started his professional career in 1992.
Since making his debut, Mickelson has won 45 events o the PGA Tour in which he has won six major championships, two PGA Championships, and one Open Championship.
Mickelson is second on the PGA Tour's all-time money list of tournament prize money winning. However, it is estimated that he makes more earnings from the endorsements.
According to one such estimation of 2011, he was the second-highest paid athlete in the United States.
Mickelson's income was estimated to be over $62million, of which $53 million was estimated to be from endorsement. Likewise, Forbes estimated his annual income to be $51 million in 2015.
Additional to his huge earnings, Mickelson is the oldest winner of the major championship in golf history at the age of 50. In addition, he has spent more than 25 consecutive years in the top 50 of the Official World Golf Ranking.
10. Roger Federer
Roger Federer is a 41 year-old professional tennis player from Switzerland. He is one of the top tennis players and is ranked as No.16 in the world by the Association of Tennis Professionals (ATP).
During the early 2000s, Federer dominated men's tennis along with Rafael Nadal and Novak Djokovic. He is a 20 times men's single Grand Slam winner and is the second person to win most ATP singles titles.
Federer is one of the versatile all-court tennis players; there's no denying that he is also one of the highest-paid tennis players. He is one of the top ten highest-paid athletes in any sport.
Similarly, along with being one of the highest-paid athletes, Federer also has endorsement deals with various brands. Notably, the endorsement deal with Japanese clothing company Uniqlo was around $300 million for 10 years.
Previously, he has endorsed the brands like Nike, NetJets, Mercedes-Benz China, etc. Nationale Suisse, Rolex, Lidth, Moët & Chandon, some of the brands which are currently endorsed by Federer.
In 2020, Forbes listed him in their 2020 List of the World's Highest-Paid Athletes. Federer's total earnings, along with his winnings and endorsements, were estimated to be $106.3 million.
9. Michael Schumacher
When it comes to car racing, the name Michael Schumacher is the most popular one. Schumacher is a former German racing driver and competed in Formula One.
Schumacher appeared in several junior single-seater series, and in 1991, Benetton signed him after a one-off Formula One appearance.
During his professional career, he was noted to produce fast laps at the crucial moments in a race and push his car to the very limit for sustained periods while racing.
The Forbes magazine in 1999 and again in 2000 listed Schumacher as the highest-paid athlete in the world. Likewise, in 2005, Forbes listed him 17th as "The World's Most Powerful Celebrities."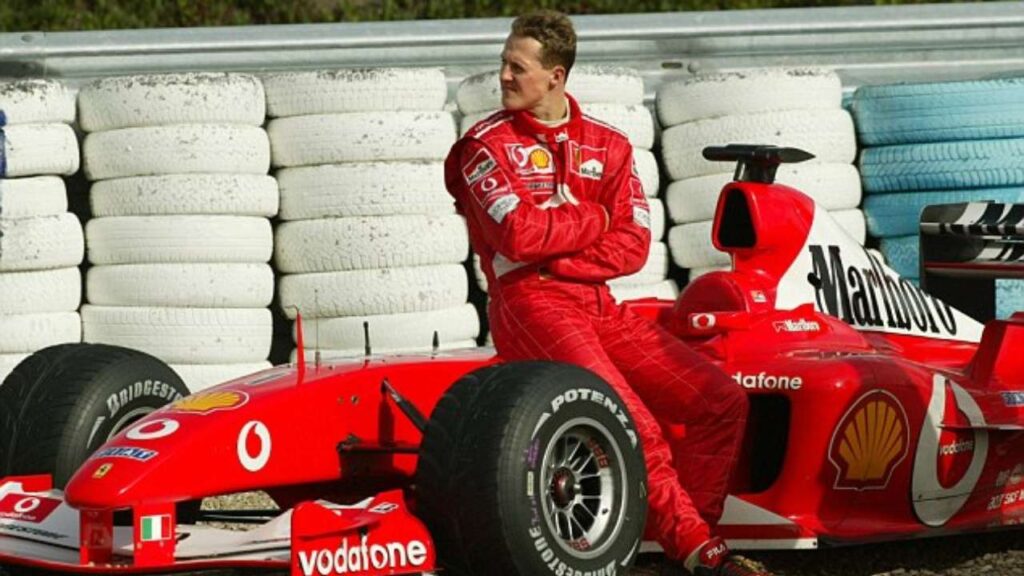 Similarly, the same year in 2005, Euro business magazine gave him the title of the world's first billionaire athlete. Schumacher's fortune was estimated to be £515 million in 2010.
Schumacher is also an ambassador for UNESCO and involves himself in humanitarian projects. In addition, he has donated tens of millions of his earnings for charity work.
Schumacher retired from his professional career but briefly returned with Mercedes from 2010 to 2012. In 2017, Forbes ranked him as the fifth-highest career earnings of the all-time athlete.
8. Lionel Messi
The 35 year-old Lionel Messi is regarded as one of the best and greatest players of all time. Born and raised in Argentina, Messi made his first professional debut at age 17 in 2004.
Messi is the most prolific goalscorer and creative playmaker in today's soccer world. He holds various records like the most goals in La Liga, a La Liga and European league season, most hat-tricks in La Liga, Copa América, etc.
Likewise, Messi also has the record for the most international goals made by a South American male and most goals by a player for a single club.
With so many records and one of the best players in the soccer world, there's no denying that Messi is one of the highest-paid players globally and endorses some of the top brands in the world.
Between 2009 and 2014, France Football listed him as the world's highest-paid footballer for five years out of six. Likewise, Time magazine listed Messi among the 100 most influential people in the world in 2011 and 2012.
Similarly, in 2019, Forbes ranked him the world's highest-paid athlete. Messi surpassed the $1 billion in career earnings in 2020 thus, becoming the second footballer and second team-sport athlete to achieve the feat.
Since 2006, Messi has been in an endorsement deal with the sportswear company Adidas. On August 10, 2021, he signed a two-year deal with Paris Saint-Germain.
7. LeBron James
Considered one of the greatest players in NBA history, we have LeBron James on our number 7 list of the highest-paid athletes of all time. Nicknamed "King James," LeBron is a 38 year-old American basketball player for the Los Angeles Lakers.
James is the sole player to win NBA championships as NBA Finals MVP with three franchises (Cleveland Cavaliers, Miami Heat, and Lakers). The Clevland Cavaliers drafted him as the first overall pick in the 2003 NBA draft.
James often takes a unique approach to his NBA contracts regarding his professional playing career. His unique approach has helped him to sign shorter-term contracts with maximizing earnings potential and flexibility.
He became the highest-paid player in the league for the first time in 2016 when he signed a three-year contract with the Cavaliers. Likewise, James also has numerous endorsement contracts with various companies.
He surpassed Kobe Bryant as the highest-paid basketball player in the world in 2013 with earnings of $56.5 million. Similarly, in 2015, James was ranked sixth highest earning sportsperson.
In 2016, he was the third highest-earning sportsperson, and in 2021, James became the first player in NBA history to reach $1 billion in earnings as an active player.
6. Floyd Mayweather
Floyd Mayweather is a former professional boxer and a fifteen major world championships winner. Currently working as a professional boxing promoter, he is often regarded as the best defensive boxer in history.
Mayweather was an amateur boxer before entering into the professional ring. Likewise, he also boxed in the Olympics.
The Boxing Writers Association of America (BWAA) named Mayweather as the "Fighter of the Decade" in 2010. The boxing champion is one of the most lucrative pay-per-view attractions of all time in any sport.
Therefore, this also made Mayweather one of the highest-paid athletes of all time. In 2012 and 2013, Forbes and Sports Illustrated listed him in their 50 highest-paid athletes.
Mayweather again made it to the Forbes list of the highest-paid athlete in the world in 2014 and 2015. Along with various endorsement deals estimated at around $285 million, Forbes named him the highest-paid athlete in the world in 2018.
Although retired from professional boxing, in 2021, Sportico ranked Mayweather number 6 in their all-time athlete earnings list. His earnings throughout his career were totaled $1.2 billion after the inflation adjustment.
Success is sexy but let us be superficial once and peak at some of the top male boxers with their sexy looks. Read more here!
5. Cristiano Ronaldo
We have another soccer player on our list of the highest-paid athletes of all time. Regarded as one of the greatest players, he is 38 year-old Cristiano Ronaldo.
Ronaldo started his senior club debut with Sporting CP and was later signed by Manchester United in 2003. He was 18 at the time; however, he was the first Portuguese player to sign to the club.
Moreover, his transfer fee was a whopping £12.24 million, making him the most expensive teenager in English football history.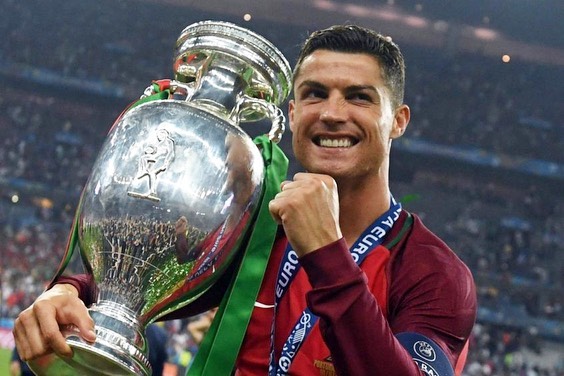 Likewise, in the 2009-10 season, Ronaldo made a world record transfer fee when he joined Real Madrid for a contract worth £80 million (€94 million). His contract was worth €11 million per year and contained a €1 billion buy-out clause.
His contract with Madrid lasted until 2015. Ronaldo is the world's most marketable athlete. So, there's no surprise when he became the first footballer to earn more than $1 billion in his career.
Additional to his income, Ronaldo has several endorsement deals with brands like Nike, Herbalife, etc. These endorsements are estimated to earn him around $50 million. In 2020, a source claimed that he made a total earning of $120 million.
4. Jack Nicklaus
Jack Nicklaus is a retired American golfer who has won a record 18 major championships during his career. Born in Colombus, Ohio, he started golfing at age 10.
In late 1961, Nicklaus turned professional, and the following year, he began his career on the PGA Tour. Soon he would take up the golf world as "the Golden Bear."
In 1964, Nicklaus led the PGA Tour money list for the first time. Although he did not win any majors that year, he earned $81.13.
Aside from his earnings from playing, he also earned a significant amount from endorsement deals. He is a partner and endorses Rolex, Ezgo, Kolon Industries, Perry Ellis International, Southwest Greens, Stance, Smathers & Branson, etc.
Nicklaus is also a golf course designer and heads Nicklaus Design, one of the world's largest golf course design and construction companies. Additionally, he also has a wine collection with Terlato wines.
With a winning of 117 professional tournaments in his playing career, Nicklaus is one of the legendary players in golf history. Additionally, he is also one of the top designers, businessmen, and writers.
3. Arnold Palmer
Arnold Palmer is widely regarded as one of the greatest and most charismatic players in golf history. Nicknamed "The King," Plamer was born on September 10, 1929, in Latrobe, Pennsylvania.
Palmer learned golf from his father at a young age. Moreover, he attended Wake Forest College on a golf scholarship. Then in 1954, he decided to turn into a professional golf career.
In the 1958 Masters Tournament, Palmer won his first major championship. This winning earned him $11,250 and established him as one of the leading stars of golf. His impact on golf was trailblazing, which helped change golf to a more popular sport from just an upper-class pastime sport.
His looks and modest background made him a fan favorite. Likewise, Palmer was known to take risks and was involved in a string of exciting finishes in early televised tournaments, which added to his charm, making him one of the marketable athletes of the time.
Aside from his playing career, Palmer also had a diverse golf-related business career. He designed more than 300 golf courses in 37 states in USA and 25 countries. He also has an enterprise named after him and once owned a car business.
This legendary World Golf Hall of Famer and a savvy businessman passed away at 87 on September 25, 2016. However, he still ranks among the top for the highest-paid athletes of all time.
2. Tiger Woods
Tiger Woods is one of the greatest golfers of all time. 47 year-old Woods made his professional debut in 1996 when he was 20.
Woods was an amateur golfer before becoming a professional. However, he soon dominated the sport and reached number one in the world ranking just a year after debuting professionally.
In the first decade of his career, Wood was one of the world's most marketable athletes. Aside from winning, he had numerous endorsement deals with companies like General Motors, American Express, Accenture, Nike, etc.
In 2000, he signed a five-year agreement extension worth $105 million with Nike. This contract was the largest endorsement deal signed by a professional athlete at the time.
Wood is estimated to earn around $50-$60 million every year from endorsement deals. Forbes has listed him in their list of the world's highest-paid athletes.
In 2009, Forbes made a confirmation that Woods was the first professional athlete to earn over a billion dollars in his career. Again, in 2015, he was ninth in the Forbes list of the world's highest-paid athletes.
Woods is considered the highest-paid golfer in the world as of 2017.
1. Michael Jordan
We have reached our number 1 of the highest-paid athletes of all time. Considered the greatest basketball player of all time, we have Michael Jordan on our number 1. He played an integral part in popularizing the NBA worldwide in the 1980s and 1990s.
Jordan is also one of the most effectively marketed athletes of his generation. His popularity and rise were unlike anything that was seen in sports history.
An example of his stardom is his shoes worn in the game 1985, when Jordan shattered the glass of the backboard with a dunk, being auctioned and sold for $615,00 in 2020.
During his professional playing career, Jordan made about $90 million. Likewise, he owns a portion of Nike as the Jordan brand. However, he also endorsed the other major brand, including Coca-Cola, Chevrolet, Gatorade, McDonald's, Ball Park Franks, Rayovac, etc.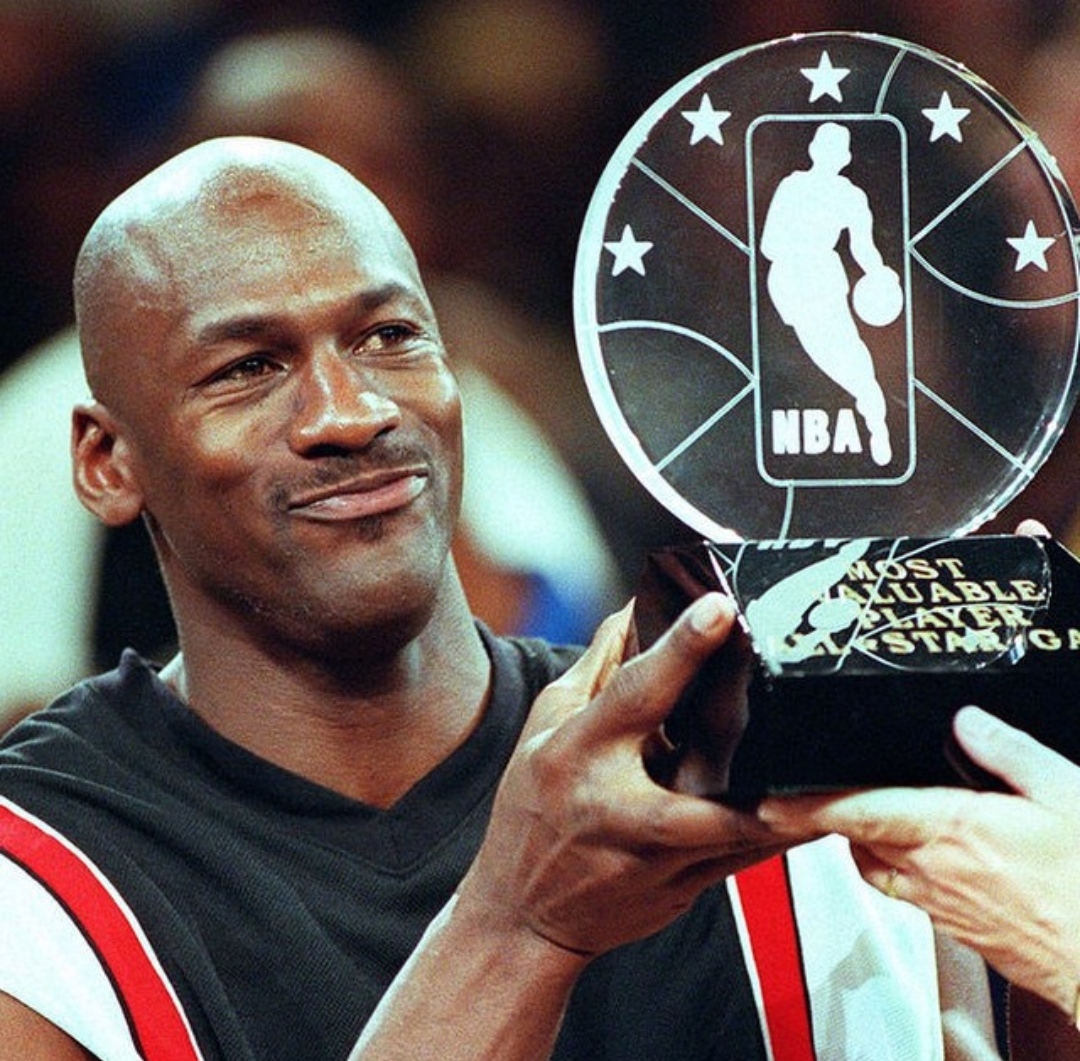 In 2010, Forbes listed him 20th in their most powerful celebrity in the world with his $55 million earnings. Similarly, in 2014, Jordan became the first NBA in history to become a billionaire.
In 2017 Forbes named Jordan the athlete with the highest career earnings, and as of 2021, they have estimated his net worth to be $1.6 billion.
Currently, Jordan is the principal owner and chairman of the NBA team Charlotte Hornets and f 23XI Racing in the NASCAR Cup Series.
<<<Get Michael Jordan Autographed College Jersey>>>
Conclusion
The athletes listed here are good at what they do. Their charismatic personality adds to their charms and makes them some of the most marketable athletes in sports history.
These attributes added to their skillsets have helped them be the highest-paid athletes of all time with endorsement deals with top brands worth millions.