The sports world is filled with many top male athletes. Many players are known for their athletic prowess and extraordinary skills.
Today, among thousands of male athletes, we look at some of the most prominent figures who graced the sporting world. In addition, the list contains some of the legendary athletes in their field and newer generation players.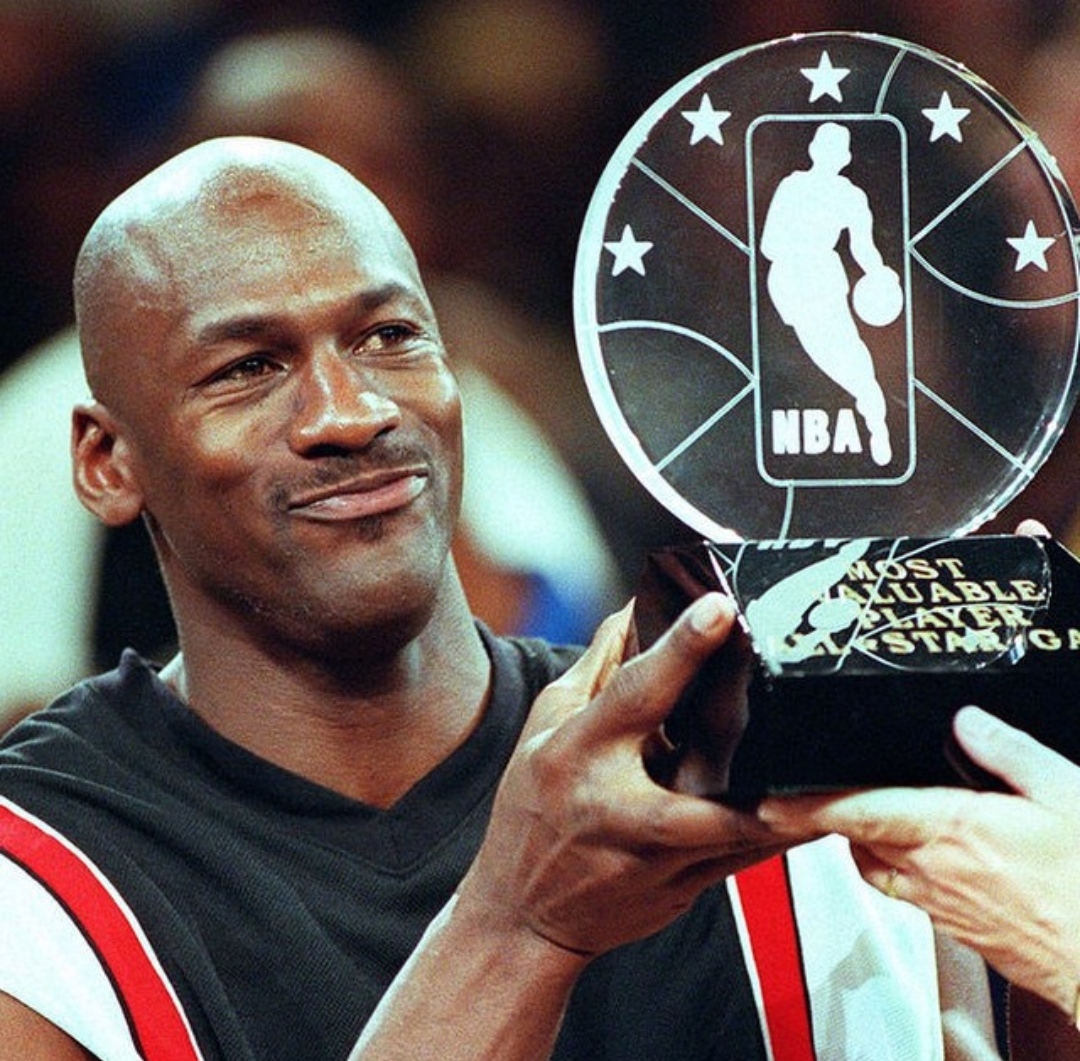 These athletes are inspirational figures for the coming generation of aspiring athletes. So without any further hold, let us proceed at the top male athletes in the world.
13 Top Male Athletes in the World
This list has been prepared from different trusted sources from the internet like BusinessInsiderIndia, Bleacherreport. However, before diving into the details of the list, let us take a quick look at the table below.
13. Tiger Woods
We will start the list with one of the greatest golfers of all time, Tiger Woods. 47-year-old Woods is an American professional golfer who ranks second in men's major championships.
The golfer made his professional debut in the year 1996 when he was 20. After that, Wood started as an amateur golfer. After a year in 1997, he reached number one in the world ranking.
A year after debut, Woods had won his first major, the 1997 Masters, three PGA tour events, and played a record-breaking game by 12 strokes. He dominated the golf world throughout the first decade of the 21st century.
However, after a successful decade as a top golfer, his second decade was plagued by personal problems and injuries. As a result, Woods even take a personal hiatus.
Nevertheless, he made a steady comeback and won a Tour Championship in five years in 2018.
He has won numerous awards and is a holder of many world records in golf history. He is the youngest player to earn the career Grand Slam. Likewise, he is one of the only two-player to achieve career Grand Slam three times.
Woods has the record for the most significant number of weeks of any golfer in history. He is also a World Golf Hall of Famer.
Many athletes are frequently used in marketing or advertising. Read here about the most marketable athletes in the world!
12. Usain Bolt
36-year-old retired Jamaican sprinter Usain Bolt is next on our list of top male athletes. Bolt is known to be the greatest sprinter of all time.
Bolt made his first world stage appearance at the 2001 IAAF World Youth Championship. He set a personal best of 21.73 seconds; however, he could not qualify for the finals in the 200-meter event.
He first gained worldwide fame in the 2008 Beijing Olympics. He won the double sprint in world record times. This made him the first to hold both records after a fully automatic time became mandatory.
Since starting his professional career, Bolt became an eight-time Olympic gold medalist and an eleven-time World Champion.
Besides, he is the only sprinter to win Olympic 100 meter and 200-meter titles at the three successive Olympics in the years; 2008, 2012, and 2016.
Over the years, Bolt has won several accolades like the IAAF World Athlete of the Year, Track & Field Athlete of the Year, etc. However, he took retirement after the 2017 World Championships.
11. Lionel Messi
Lionel Messi is one of the most outstanding players of all time. He is the most prolific goalkeeper and creative playmaker in today's soccer world.
Now 35, Messi made his first professional debut at age 17 in 2004. However, he was involved in soccer since childhood and enrolled in La Masia, Barcelona's youth club.
Messi won his first Ballon d'Or at age 22. After that, he won three consecutive Ballon d'Or making him the first player to win the award four times and in a row.
Likewise, he holds many other records like the most goals in La Liga, a La Liga and European league season, most hat-tricks in La Liga, Copa América, etc.
Similarly, Messi also has recorded for the most international goals made by a South American male and most goals by a player for a single club. He is also the recipient of many awards.
After debuting his career with Barcelona, he was part of the team until 2021. Then on August 10, 2021, he has signed a two-year deal with Paris Saint-Germain.
10. LeBron James
Nicknamed "King James," LeBron James is an American basketball player for the Los Angeles Lakers. This 38-year-old player is considered one of the greatest players in NBA history.
James played college basketball in his hometown of Akron, Ohio. Before being drafted, he was already considered a future NBA star by the national media. Then, Cleveland Cavaliers drafted him as the first overall pick of the 2003 NBA draft.
Then after debuting with the Cleveland, James immediately left an impression. He was named the 2003–04 Rookie of the Year. Soon, the name LeBron James became the league's top name.
Until 2010, he played for Cleveland; then he left the team to sign as a free agent with the Miami Heat. James signing as a free agent was considered one of the most controversial decisions in sports history.
Then in 2014, he returned to play for the Cavaliers, and then in 2018, he signed with the Los Angeles Lakers. James is the only player to earn NBA championships as NBA Finals MVP with three franchises (Cavaliers, Heat, and Lakers.)
LeBron became the first athlete in NBA history to reach $1 billion earnings as an active player in 2021.
9. Michael Phelps
On our number nine top male athletes is a former competitive swimmer Michael Phelps. 37-year-old Phelps is widely regarded as the most excellent swimmer of all time and is also considered to be one of the greatest athletes of all time.
At age 11, Phelps began training at the North Baltimore Aquatic Club under Bob Bowman. Michael made a national record for his age group in the 100-meter butterfly the previous year.
In the 2008 Beijing Games, Phelps won eight gold medals breaking the record of the previous seven medals by Mark Spitz. Similarly, in the 2012 Summer Olympics in London, he won four gold two silver medals.
Likewise, in the 2016 Summer Olympics in Rio de Janeiro, he won five gold medals and one silver.
Phelps is the most prosperous Olympian of all time with 28 medals. He also holds many records like records for Olympic gold medals, individual events, and individual events.
One of the most successful athletes globally, Phelps retired on August 12, 2016.
8. Pelé
The name Pelé is a synonym for the soccer world. Born as Edson Arantes do Nascimento, we have this popular Brazilian soccer figure on our number eight of the top male athletes in the world.
Now age 82, Pelé is one of the greatest players ever. Likewise, he is also one of the most successful and popular sports figures of the 20th century.
Pelé was 15 when he started his playing career for Santos. Then the following year, he made a debut for the Brazil national team. While playing for the Santos, he was the club's all-time top goalscorer.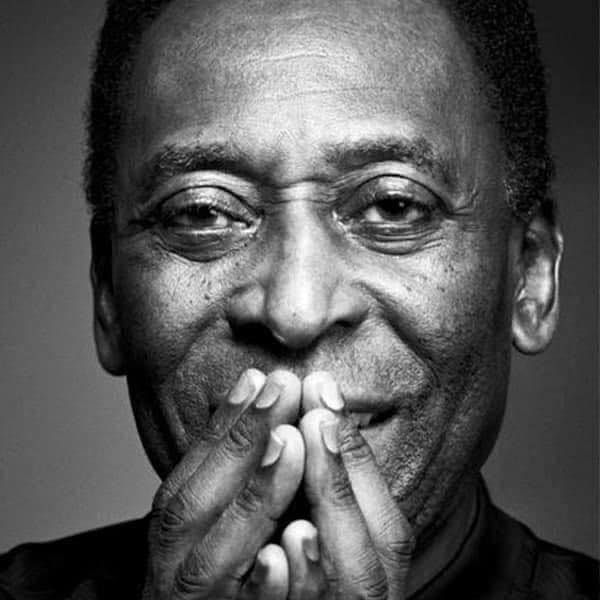 Likewise, Pelé also led the club to the 1962 and 1963 Copa Libertadores and the 1962 and 1963 Intercontinental Cups. Aside from the Santos, he also played for the New York Cosmos.
At the height of his career, Pelé was one of the best-paid athletes in the world. In addition, he was a spectacular goal scorer who averaged almost a goal per game.
Known for his numerous records and awards, Pelé is credited with connecting the phrase "The Beautiful Game" with soccer. He retired from the soccer world in 1977.
India is obsessed with cricket; however, the country has also produced some of the best athletes in the sporting world. Read more!
7. Wayne Gretzky
Wayne Gretzky, nicknamed "The Great One" is a former Canadian professional ice hockey player. He was born on January 6, 1961, and has been called the greatest hockey player by National Hockey League (NHL), players, and sportswriters.
From 1979 to 1999, Gretzky played in four teams NHL. In addition, he was a top scorer in the 1978 World Junior Ice Hockey Championships.
During his career, Gretzky was part of NHL teams Edmonton Oilers, Los Angeles Kings, St. Louis Blues, and New York Rangers. Similarly, he also played for Indianapolis Racers of the World Hockey Association.
One of the leading scorers of NHL history, Gretzky is also an assist producer and point scorer. The athlete is the only player in NHL history to score over 200 points in one season.
Additionally, he held 61 NHL records, 40 regular-season records, 15 playoff records, and 6 All-Star records by the time he retired. Gretzky retired in 1999, after which he transitioned to a coaching career. He retired from his coaching career in 2009.
6. Tom Brady
The next athlete on our list of top male athletes is Tom Brady. He is a 45-year-old American football quarterback playing for the Tampa Bay Buccaneers. He is widely regarded as the most amazing quarterback of all time.
Brady began his NFL career when the New England Patriots drafted him in the sixth round of the 2000 NFL draft. However, in his second season, he became the starting quarterback.
The Patriots won their first Super Bowl title in Super Bowl XXXVI in the same season. Brady was the central face of the franchise's dynasty from 2001 to 2009. He spent 20 seasons with the Patriots before signing with the Buccaneers in 2020.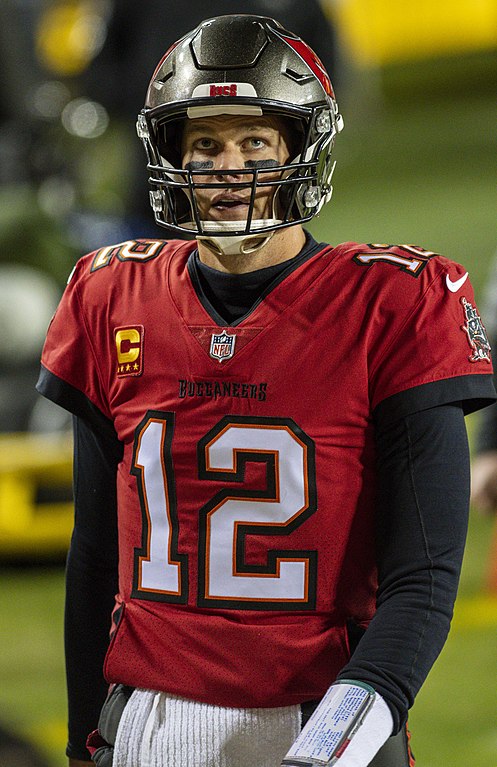 Soon after joining the Buccaneers, Brady led the franchise to win Super Bowl LV. Similarly, he has many awards and records under his name. Some include 17 division titles, 13 AFC Championship Games, 10 Super Bowl appearances.
Likewise, his career records also include 7 Super Bowl titles. The quarterback is the oldest player to be named Super Bowl MVP and win a Super Bowl as the starting quarterback.
His career NFL statistics as of 2021 state 11.317 passing attempts, 7.263 passing completions, 64.2 completion percentage, 84,520 passing yards, and 97.6 passer rating.
<<<9 Most Expensive Football Helmets from Riddell>>>
5. Kobe Bryant
We have another NBA player on our list of the top male athlete Kobe Bryant, born on August 23, 1978, is considered one of the greatest basketball players of all time.
He was the son of former NBA player Joe Bryant. He played basketball in his varsity basketball team during high school, where he earned national recognition.
The player declared for the 1996 NBA draft and signed with the Los Angeles Lakers. However, Bryant was 17; his parents cosigned the contract until he was 18.
The following year, as a rookie, he won the 1997 Slam Dunk Content and earned himself a reputation. Similarly, in his second season, Bryant was named an All-Star.
Kobe devoured his whole 20-year career with the Lakers. During which he won five NBA championships, NBA Most Valuable Player, and NBA Finals MVP two times. Likewise, he also became All-Star 18 times, All-NBA Team 15 times, and All-Defensive Team 12 times.
Unfortunately, Bryant passed in a helicopter crash at Calabasas, California, away at 41. Kobe was inducted into the Naismith Memorial Basketball Hall of Fame in 2020.
4. Cristiano Ronaldo
On our number four, the top male athlete is non-other than the famous Portuguese soccer player, Cristiano Ronaldo. 38-year-old Ronaldo is regarded as one of the greatest players in soccer history.
He started his senior club debut with Sporting CP. However, he was signed by Manchester United in 2003 at age 18. Ronaldo was the first Portuguese player to sign with the United.
In his first season playing for Manchester, he won the FA Cup. Similarly, he won three consecutive Premier League titles, the Champions League and the FIFA Club World Cup. In addition, Ronaldo won his first Ballon d'Or at age 23.
In 2009, Ronaldo was transferred to Real Madrid. The most expensive association football transfer amounted to €94 million (£80 million). In 2018, he signed with Juventus for an initial transfer fee of €100 million (£88 million).
Over the years, Ronaldo has won numerous titles and awards. He has won five Ballon d'Or awards four European Golden Shoes.
Likewise, he has won seven league titles, five UEFA Champions Leagues, one UEFA European Championship, and one UEFA Nations League.
Ronaldo is the first footballer and the third sportsman to earn US$1 billion in his career. Additionally, he was named among the 100 most influential people in the world in the 2014 edition of Times.
3. Hank Aaron
Regarded as one of the most incredible baseball players in history, Hank Aaron is number three on our top male athlete's list. Nicknamed "Hammer" or "Hammerin' Hank," he was a former MLB baseball player.
Aaron started his playing career playing in the minor league baseball team Negro American League before beginning in the major league. Hammer made his MLB debut with the Milwaukee Braves in 1954.
A right fielder, Aaron played for 23 seasons in the MLB. Before joining the Milwaukee Brewers, he spent 21 seasons with his debut team Milwaukee Braves.
The Sporting News, in 1999, ranked Aaron fifth on the list of the "100 Greatest Baseball Players". He made many records and received many awards during his playing career, like three-time Gold Glove winner, NL Most Valuable Player (MVP) Award, etc.
At his retirement, he had most of the game's key career power hitting records. Sadly, he passed away on January 22, 2021.
2. Muhammad Ali
On our second number of the top male athletes is the legend of boxing, Muhammad Ali. The boxer is one of the most influential and celebrated sports figures of the 20th century.
The American boxer made his amateur boxing debut in 1954 and 1960. He played his professional debut game against Tunney Hunsaker.
When Clay came into the boxing world, racism was rampant all over America. To free himself from this, he converted to Islam in 1961.
Clay announced his conversion and made a personal declaration of independence soon after winning the heavyweight championship. He also changed his name to "Muhammad Ali." This move of his defined his career and legacy in many different ways.
Ali has been part of many historic boxing matches and feuds. The media publicized his fight with Sonny Liston, Joe Frazier, George Foreman.
Aside from being a boxing legend, he was also a high-profile figure of racial pride for African Americans during the civil rights movement. Sadly, Ali passed away at age 74 on June 3, 2016.
Sometimes athletes venture into various other jobs other than sports. Few athletes have turned into Politicians. Read more!
1. Michael Jordan
We have made it to our number one on the top male athlete's list. And on our number one is one the greatest basketball player of all time, Michael Jordan.
Known by his initials MJ, Jordan is a former professional basketball player. He is an integral part of popularizing the NBA worldwide in the 1980s and 1990s and becoming a global cultural icon.
Jordan played college basketball, and the Chicago Bulls drafted him as the third overall pick of the 1984 NBA draft. Soon after joining the NBA, he established himself as a prolific scorer and one of the best defensive players.
Similarly, his leaping ability earned him nicknames "Air Jordan" and "His Airness." His first NBA championship came in 1991 with the Chicago Bulls.
He also played for the Washington Wizards from 2001 to 2003 during his career. Jordan was named as the 20th century's most outstanding North American athlete by ESPN in 1999.
He was inducted into the Naismith Memorial Basketball Hall of Fame twice, in 2009 for his career and in 2010 for his part of the 1992 United States men's Olympic basketball team.
Conclusion
These players in the list have achieved some of the most extraordinary feats in sports history. Additionally, they have also made considerable contributions to their respective sporting field.
Aside from the athletes in the list above, there are also other athletes who are considered top in their game. So what do you think about our list? Do let us know!