We often watch the players and appreciate them for their gameplays but do you know how the players are brought into the clubs and who are involved?. The answer is NFL agents.
In this article, we will learn about those best NFL agents and their agency, contracts, and clients. But before we start, who are the NFL agents, and how much do they make?
First and foremost, the agent plays a vital role in trading players from one team to another. They make a deal with the clubs by discussing with the player and the club. Thus, they are the middle man for trading the players.
The Best NFL Agents
Now, quickly let's see the list of the best NFL agents. Additionally, this isn't the ranked list of the best NFL agent. However, all agents can make a good signing for the teams and make comfortable negotiations.
Below data are fetched from celebritynetworth.com and Forbes.
| | |
| --- | --- |
| Agents | Net Worth (in Million Dollars) |
| 1. Tom Condon | 43.7 |
| 2. Ben Dogra | 50 |
| 3. Drew Rosenhaus | 30.7 |
| 4. Todd France | 44.1 |
| 5. Eugene Parker | 12.98 |
| 6. Joel Segal | 35.5 |
| 7. David Dunn | 25.46 |
| 8. David Mulugheta | 46.7 |
| 9. Brian Murphy | 38.6 |
| 10. Jimmy Sexton | 31 |
1. Tom Condon
On our first list, born on October 26, 1952, in Derby, Connecticut, Tom Condon is an American football agent who was also a former right guard.
But, on the other hand, He was named the most powerful agent in American football in 2006 by sporting news and has a total net worth of $43.7 million.
Moreover, he went to Boston College for further study during his college life and was inducted into the Boston College Varsity Club Athletic Hall of Fame in 1984.
Condon was an offensive lineman for the Kansas City Chiefs between 1974 and 1984. He joined the International Management group in 1991.
In addition, his clients include players like quarterbacks Sam Bradford, Drew Brees, Matthew Stafford, Matt Ryan, Alex Smith, and brothers Peyton Manning, Eli Manning, Nick Bosa, Andrus Peat, Calais Campbell, and J.J. Watt.
2. Ben Dogra
Sports: Football
Number of clients: N/A
Contracts: $948.82 M
Agency: Creative Artist Agency (CAA)
Clients: Carl Nicks, DeMeco Ryans, Mario Williams, Trent Williams, Patrick Willis
Ben Dogra is our second pick for the list of best NFL agents. With a $50 million net worth, he is listed as the top agent on the list. Ben graduated from George Mason University with B.S. in economics.
On the other hand, he earned his law degree from St.Louis University School of Law. On the contrary, he previously worked with Jim Steiner in St. Louis at SFX Sports Group (SFX).
Likewise, he has traded players like Mario Williams, DeMeco Ryans, Adrian Peterson, Roy Williams, Jonathan Stewart, Terence Newman, Braylon Edwards, Lee Evans, Joseph Addai, Patrick Willis, London Fletcher, Andrew Smith, and Robert Griffin III.
3. Drew Rosenhaus
Sports: Football
Number of clients: 103
Contracts: $1 B
Agency: Rosenhaus Sports Representation
Clients: Jurrell Casey, Rob Gronkowski, Andrew Norwell, Darius Slay
Born on October 29, 1966, Drew Rosenhaus is one of the most successful American sports agents representing professional football players. In his childhood age, he was a fan of the Miami Dolphins.
However, in 1987 he graduated from the University of Miami. Also, he began law school at Duke University and graduated from Duke University School of Law. He has negotiated over $7 billion of NFL contracts.
In addition, Rosenhaus has represented players like Antonio Brown, Chad Johnson, Frank Gore, Rex Grossman, Rob Gronkowski, LeSean McCoy, Jimmy Smith, Plaxico Burress, Terrell Owens, Tyreek Hill, and Warren Sapp.
Rosenhaus started working in the sports industry in 1989 and still going strong. Further, he has gathered $30.7 million of net worth through the same profession.
4. Todd France
Sports: Football
Number of clients: 69
Contracts: $1.5 B
Agency: Athletes First
Clients: Dak Prescott, Grady Jarrett, Fletcher Cox, Aaron Donald
Firstly, Todd M. France was born on February 13, 1980, in Toledo, Ohio. He is a professional football agent who is currently a professor at Ohio Northern University in Ada, Ohio.
Similarly, he was the kicker for the Tampa Bay Buccaneers and Philadelphia Eagles in the National Football League. In the Arena League, he also kicked for Philadelphia Soul, Chicago Rush, Orlando Predators, and New Orleans VooDoo.
In addition, during his professional career, he held a successful transfer of players like; Dak Prescott, Grady Jarrett, Fletcher Cox, Aaron Donald. Additionally, his clients include a total of 69 players.
Todd has collected a net worth of $44.1 million through the different professions.
5. Eugene Parker
Sports: Football
Number of clients: 40
Contracts: $432.5 M
Agency: Relatively Sports
Clients: Jason Peters, Larry Fitzgerald, Jairus Byrd, Dominique Rodgers-Cromartie, Jared Odrick, and more.
Eugene E. Parker (Eugene Parker) was an American sports agent who is on our fifth list for the best NFL agent. Primarily, he was known for representing Deion Sanders, Emmitt Smith, and many other NFL athletes.
After that, he was the first African-American lawyer to pioneer sports representation and became one of the great agents.
Parker was born and raised in Fort Wayne, Indiana, and graduated from Purdue University in 1978. Similarly, he graduated from Valparaiso University School of Law in 1982.
Then, on March 31, 2016, the the sports agent passed away at the age of 60.
Parker's clients were Hines Ward, Richard Seymour, Walter Jones, Larry Fitzgerald, Derrick Brooks, Devin Hester, Cedric Benson.
<<<Click this link to view the Top 15 NFL Defenses of all Time>>>
6. Joel Segal
Another American sports agent Mr. Joel Segal, the CEO of SPORTFIVE Americas, is one of the successful agents in NFL history.
Segal graduated from George Washington University. After graduating from Hofstra Law School, Segal has been named to USA Today's "The NFL's 100 Most Important People" list and Forbes's "World's Most Powerful Agents" list.
Likewise, he was also named one of the "Most Powerful Agents" by Sports Business Journal.
On the other hand, Segal has negotiated billions of dollars in NFL contracts and has collected a total net worth of $35.5 million.
His clients include many first-round draft picks, pro bowlers, and other notable players like Khalil Mack of the Chicago Bears and Christian McCaffrey of the Carolina Panthers.
7. David Dunn
Sports:

Football

Number of Clients:

69

Contracts:

$848.6 M

Agency:

Athletes First

Clients: Ryan Kerrigan, Everson Griffen, Kelechi Osemele, Aaron Rodgers, etc.
Joining the list of best NFL agents, David Dunn is one of the most energetic agents in football with a net worth of $25.46 million.
Moreover, Dunn has negotiated over 848 million in NFL contracts. Above all, the most memorable contract of his was dealing with Green Bay Packers for quarterback Aaron Rodgers.
Furthermore, Dunn was ranked 24th on the list of the 2018 Sports Agents Commission.
8. David Mulugheta
Sports: Football
Number of clients: 42
Contracts: $1.6 B
Agency: Athletes First
Clients: Budda Baker, Jalen Ramsey, Deshaun Watson, Michael Thomas, etc.
Presenting the biggest riser on this year's list, making himself the world's No.1 NFL agent, Mr. David Mulugheta gathered a net worth of $46.7 million.
In addition, born in 1983, David currently represents 42 NFL players.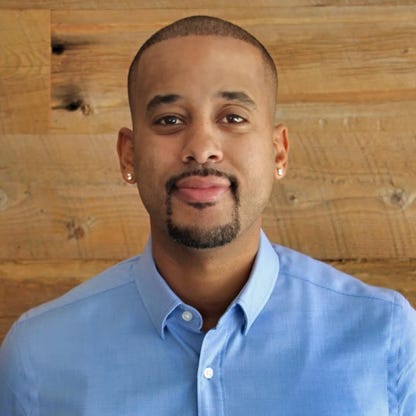 Additionally, born in Dallas, Texas, David became an NFLPA certified contract advisor in 2012 and became an agent at Athletes First.
Since then, he has had a chance to represent many top-level players. Additionally, he was recognized as the top NFL agent in 2020 by Forbes magazine.
9. Brian Murphy
Sports:

Football

Number of clients: 90
Contracts:

$1.4 B

Agency: Athletes First
Clients: Ryan Kerrigan, Kyle Rudolph, Harrison Smith, and others.
Above all, one of the most respected NFL agents, Brian Murphy, has 90 clients over his career. Meanwhile, he has helped Athletes First rise up the rankings and became one of the world's most valuable sports agencies.
However, Murphy has negotiated more than a billion dollars in deals helping to represent some of the top star players and the rising stars, including safety Harrison Smith and wide receiver Chase Claypool.
10. Jimmy Sexton
Firstly, being with the Agency since 2011, Jimmy Sexton is co-Head of Football and head of coaching as a Sports Agent for Creative Artist Agency.
Secondly, In 1984, he signed his first contract as a Sports Agent with his agent, Reggie White. White was also his college mate.
In addition, he was once listed on the Forbes "The World's Most Powerful Sports Agents" in 2015.
Conclusion
To sum up, those mentioned above are the list of top NFL agents. Also, which one of them is your best? You can comment down below to share your views with us.